Today the Newton Program, a new training scheme for wannabe venture capitalists, opens for applications. 
It has been designed as part of a more than year-long project between the London Business School and VC firm LocalGlobe, along with grant funding from UK Research and Innovation.
The aim is to "professionalise" Europe's venture ecosystem, says Lisa Shu, executive director of the programme, as well as entice people from all backgrounds to jump into it. 
That matters, she adds, because "VC is a tiny asset class, that makes an outsized impact on the entire economy". 
It's hoping to run cohorts with a 50:50 gender split, and 50% participation from people from underrepresented groups. "We have an explicit mission to make venture capital and tech transfer more accessible," she says. 
But is venture teachable? And is this the way to "reshape" venture?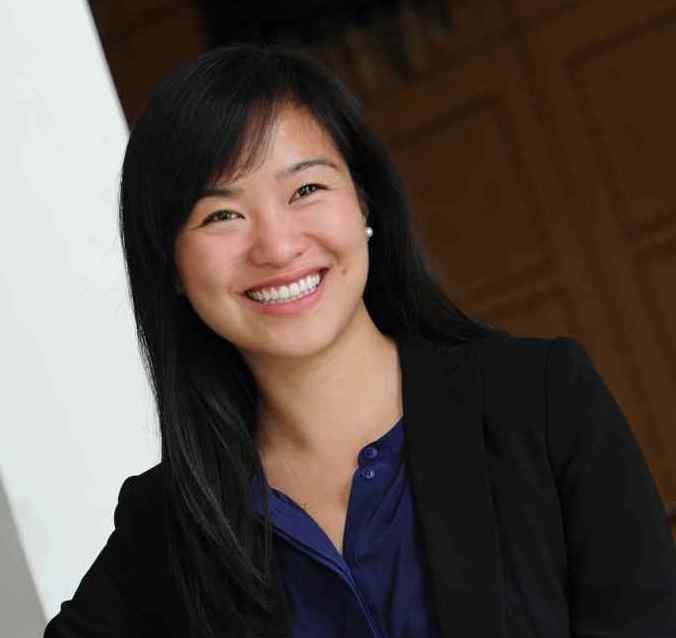 Learning to be a VC
Luisa Alemany, a professor at LBS who has helped shape the course (and written a book on the subject), thinks so. 
To teach venture, she says, "you have to make it very practical, with lots of case studies". 
To learn venture, "you need to understand how VCs think. What is the purpose of the job? How do you analyse a proposal? What are they looking for? When is the best time to exit — and is an IPO the best option? Then there are technicalities on valuations, term sheets…" 
That's not just useful for people interested in starting a career in VC — but also for those who work closely with them, like university tech transfer offices (which help 'spin out' and commercialise innovative technology their researchers have developed) and LPs (who fund VCs). 
"From TTO (tech transfer office) to IPO, we need all parts of this ecosystem to work together," says Shu. 
It's surprising, says Alemany, how little understanding some people in the venture ecosystem have about what the others do. Tech transfer offices often don't fully understand how VCs evaluate investment opportunities, or why, for example, a startup which has given away a big chunk of equity to a university would not be investable. 
Then there are the people who are already working in VC, but know they have plenty still to learn. 
Associates realise that there are things they don't know, but sometimes they don't want to ask a partner [how to do

them].
"Associates realise that there are things they don't know, but sometimes they don't want to ask a partner [how to do them]," says Alemany. "They think it doesn't look good." 
"In London, there are a lot of people who are former entrepreneurs; they know a lot about growing ventures, but not deal-making. In other countries, many people [in VC] come from investment banking, and they need to know about how best to support ventures." 
Some firms, many of which have no formal training for their team, have already shown an interest in paying for their junior members to go through the programme. "We've had interest from firms who want Newton to be their onboarding — their learning and development solution for associates," says Shu — admitting that that's only really an option for the larger VC firms. 
LPs like that idea too. "VC apprenticeship training is slow — and expensive, if you count all the write-offs in a portfolio," jokes Shu.
The content
The Newton Program will consist of two parts: a 10-week digital programme for those who want to make a start in venture; and an on-campus programme for people with 5-15 years career experience (although not, necessarily, in venture). 
The digital programme will kick off first, in April 2021; the on-campus programme will, depending on the Covid situation, start at LBS in October 2021. Each programme is hoping to take 60 students.
Students will be taught key concepts — like how to win deals, venture financial and legals and fund management — and taken through case studies by leading academics, including Alemany,
There will also be subject matter deep-dives. Blockchain and crypto, fintech, AI and machine learning are all on the list — along with setting sustainable goals. "That's something that's emerging in VC — it's not impact investing, but thinking about the impact startups will have, long-term, on society," says Alemany. 
VCs have also said they want to learn more about different ways to source startups, says Shu, and they want to know how to use data to "make the process more rigorous". 
"At a senior level, people are also thinking about how to run the small business of a VC firm," she adds. "That's a whole other skill set — and not one you learn as an analyst or principle." 
The finer details
The Newton Program is open to applicants from anywhere in the world, but is explicitly targeting onboarding a diverse cohort. That is reflected in its application process. 
"We're going to select on motivation, grit and potential," says Shu. "Rather than experience and milestones achieved. CVs will come very last [in the process], if at all." 
The digital programme will cost £2,050, while the on-campus course will be more like £16,000 — but Shu is hoping that there will be scholarships available for almost all of the 60 places in the online cohort, at least. 
We don't want inability to pay to pose as a barrier to

entry.
"We don't want inability to pay to pose as a barrier to entry," she says. 
LocalGlobe has already committed to fund at least 20 full scholarships — and the Newton Program (which is a non-for-profit enterprise) is now looking for other VCs or ecosystem players to step up to pay for the other 40. 
The price tag has symbolic value too, she says. "By 2050 venture will be 50% female and 50% people from underrepresented groups" — or, at least, she hopes so.