The Swedish home insurance startup Hedvig has raised €9,3m from San Francisco based Obvious Ventures and Swedish retailer group Axel Johnson's venture leg D-Ax.
Many of the most successful startups in the insurtech sector are brokers for insurance products, but Hedvig somewhat breaks the mould being an actual home insurer.
The company uses technology to automate many of the processes including pricing and claims. According to the cofounder Lucas Carlsén, much of the claim process is already automated.
"It means that if you lose your laptop in Copenhagen, you would open the Hedvig app to record a voice message. From that voice message we can determine what happened and then trigger an automatic payoff, which would happen in a couple of minutes," Carlsén tells Sifted.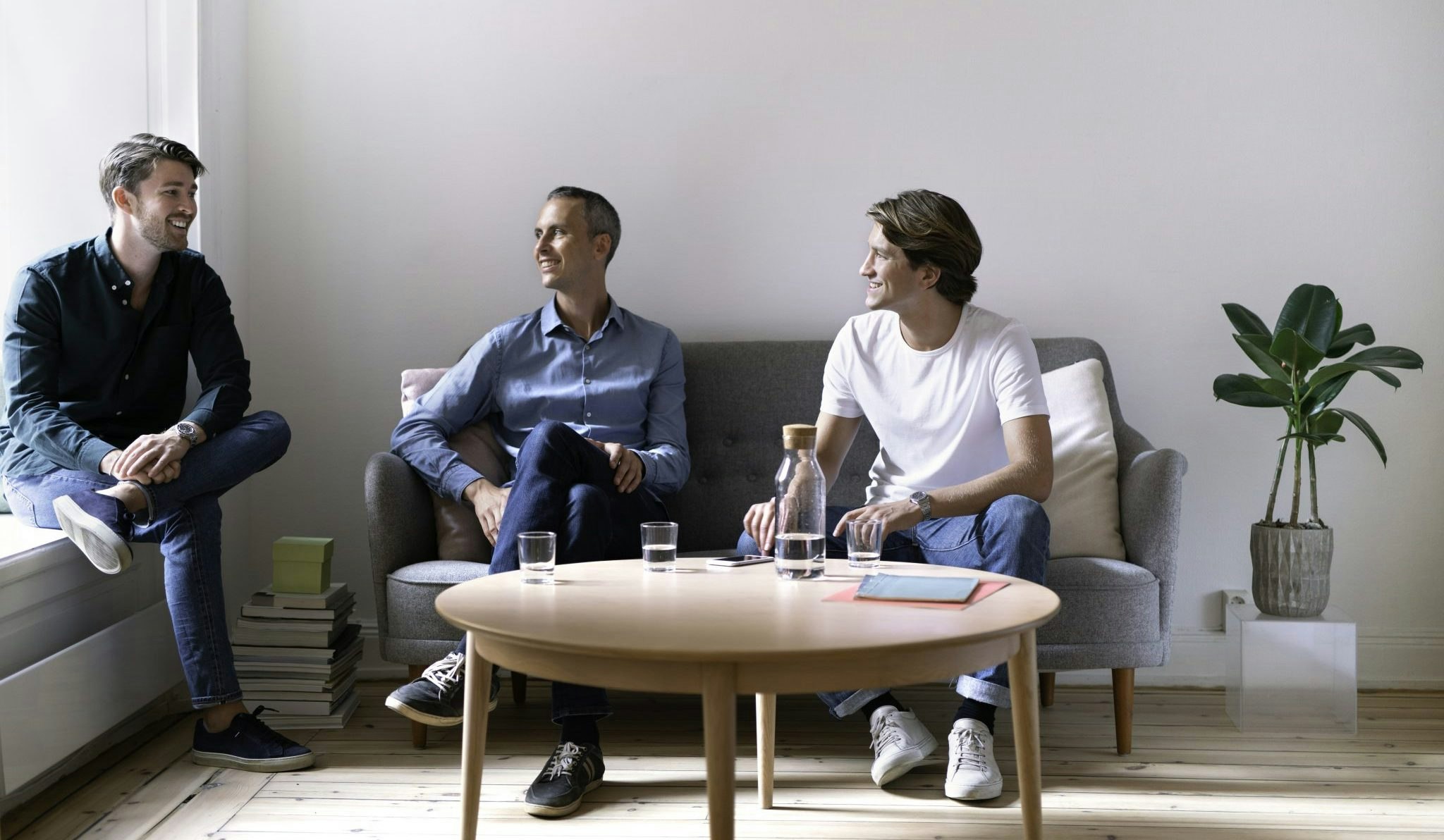 One of Hedvig's selling points is that, in comparison to the large and established insurance companies, it wants to be a "nice" company. Apart from taking its cut on what users pay in insurance fees, the money that is not paid out in claims is donated to charities.
"This is one of the last industries that are still sort of untouched by innovation and equality. So what we set out to do was changing the business model of insurance, to make sure that we should never earn more by paying out less," Carlsén says.
Hedvig must be doing something right. The company has attracted angel investors such as Khaled Helioui — who is also an investor in Uber, Deliveroo and Bolt — as well as Sophia Bendz, partner at Atomico, and Victor Jacobsson, one of the co-founders of Klarna. Hedvig is also backed by Berlin-based venture capital company Cherry Ventures.
But it's still early days for Hedvig. With only 15,000 customers in Sweden, the company is planning to invest the new capital in growing both its customer base, in Sweden and later internationally, and by expanding its insurance offering to houses, instead of just serving flats as before.
The insurance market is anything but sexy. But for a startup offering a different approach than the big insurance companies, it can be worth billions.
American company Lemonade, which started off by offering home insurance in New York back in 2015, has raised $480m from Softbank. This summer it also embarked on Europe by launching in Germany.
The competition is not something that worries Carlsén though.
Although insurtech is a commonly used word for the startup's sector, most companies within it are middlemen creating a better user experience but are co-operating with the big insurance companies.
German startup Getsafe, an insurance broker that has so far raised $23m dollar according to Crunchbase, is an example of that. The Belgian startup Qover, that recently raised €8m has a different model offering digital companies insurance-as-a-service.