Heavily bearded and clad in a well-worn band t-shirt, Christian Lindener speaks frankly about his challenge: the Airbus' BizLab startup programme he took over in November is simply not good enough to make a difference to the giant aerospace group.
Sure, it has incubated some decent startups. But it's not making a real difference, he tells Sifted in an interview: "It's been around for four years but isn't really visible."
We started off exploring tech. Now we want to build the future of

aerospace.
His plan to change this is twofold. First, he wants Airbus to take bigger bets when it comes to innovation. It is only when companies spend amounts "that could really hurt" on new projects and startups that they can get meaningful results, he says.
He also wants more ambition and risk. Around a third of the BizLab budget should go into "moonshot" long-term big bets. These could include shortening air travel times by developing craft that can briefly go into orbit around the earth or developing ways to use the carbon dioxide in the atmosphere as fuel for aircraft.
"We started off exploring tech. Now we want to build the future of aerospace," he says.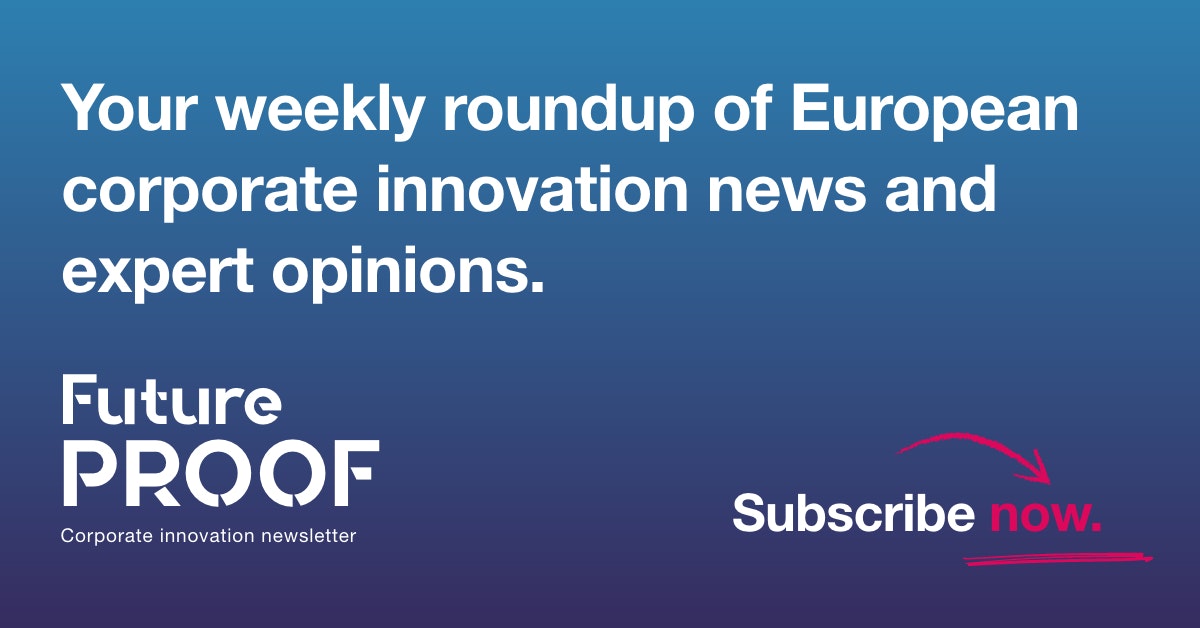 The programme so far
The BizLab accelerator programme, started in 2015, has so far nurtured more than 72 external startups and 54 internal projects, which have raised a collective €23.5m. The hybrid structure of working with both Airbus' own intrapreneurs and external companies give the accelerator programme a unique flavour.
The statistics for the programme aren't bad. Around 60% of the companies are still in business. It is, arguably, better than the track record of many other startup accelerators, where survival rates can be around half of a cohort. Lindener is critical of the "spray and pray approach" of investing in hundreds of startups but not supporting them fully.
Despite its higher survival rates, however, the BizLab programme has not, so far, particularly transformed Airbus, nor have any of the companies become runaway success stories. It has been a case of tinkering around the edges.
Around 60% of companies that have come through the BizLab programme are still in

business.
If you look at the first five startups picked for the six-month accelerator programme in 2015, for example, the most successful so far has been indoor asset tracking company Uwinloc, which raised a €4.5m seed round in 2018. Other companies have been on a relatively slow growth trajectory. Obuu, the Spanish company that helps aerospace companies track and manage their stock better, is still bouncing around different accelerator programmes. SimSoft, which has developed an intelligent voice assistant for industrial use, only just launched its first product last summer.
Sifted Newsletters
Sifted Newsletter
3x a week
We tell you what's happening across startup Europe — and why it matters.
| | |
| --- | --- |
| Obuu  | Stock optimisation for the aerospace industry, has raised €660,000 so far |
| Uwinloc | Radio-frequency identification (RFID) tags to help track stock indoors. Raised a €4.5m seed round in 2018 |
| 3dTrust | Software for 3D printing, €1m raised in 2016, not much has been heard about the company since then  |
| SimSoft3D  (Now SimSoft Industry) | Intelligent voice assistant for industry. Launched first project in summer 2019, working with Thales, EDF, Michelin, Renault  |
| PaperClip design  | Designing new types of business and first-class seats for aircraft, has created an affiliate company Butterfly Seating |
Source: Sifted research
Lindener's plan
Lindener wants more funds and to make more ambitious bets, but he also wants to change the way that companies are picked for the BizLabs programme, only selecting companies that are core to the Airbus business, and that are ready to start working with a big corporation.
Joint projects with startups should start much earlier, says Lindener.
Startups want to do business. They don't want mentorship or free office

space.
"Startups want to do business. They don't want mentorship or free office space. We want to take startups that are robust enough to work with enterprises."
Projects that aren't contributing to Airbus —  either by increasing revenues or creating savings — will be culled much earlier, he warns. Lindener is a big believer in measurement and key performance indicators and says that the most common reason for a corporate-startup partnership failing is poorly defined objectives.
A report by TechStars, the American seed accelerator, last year found that 19% of corporations working with startups had set no goals for startup engagement and 38% had no metrics in place to track success.
Airbus' main interests at the moment, he says, are sustainability, electrification, autonomy, connectivity and urban air mobility.
In December Airbus ended its Vahana project to develop an unmanned, all-electric urban air taxi, but is continuing testing with a second CityAirbus project and working on new designs. Unlike some of the startups working in this area, like Volocopter and Lilium Jet, however, it has not specified any precise timings for when new vehicles might be launched.