Ashutosh Bhatt relocated to the UK from India fourteen years ago to work for Barclays on a "pretty good salary". On day one, his application for an iPhone got declined. And getting a credit card? Impossible. 
"Robinhood, Facebook, Twitter all see you as the same person regardless of where you move. So why can't the credit system?" he asks. 
Anyone who's outside their home country has likely encountered similar headaches getting credit cards, opening bank accounts or trying to build up a credit history. Now, a group of immigrants to Europe — Bhatt included — are building fintechs to solve precisely these pain points for people moving internationally. 
But given that 9.4% of the EU population is foreign born, how big is the market anyway? And is there even room for expat and immigrant-focused fintechs in a world dominated by giants like Revolut, Wise and UnionPay?
Immigrant financial pain point 1: Access to credit
Let's take a look at a few of the problems these fintechs are trying to solve. The first target is access to credit. 
That's what former Revolut head of lending Bhatt is doing with Pillar, founded last year to open cross-border access to credit data for immigrants. The idea is a Pillar customer moving to the US from the UK would be able to immediately get a Pillar credit card in their new home. 
Last week, the startup picked up £13m in pre-seed funding — one of the largest this year — from Global Founders Capital and Backed VC. 
Given data privacy and regulatory issues, it's not easy. But Pillar has been approved by the FCA as an agent lender and is already consuming Indian credit bureau data. People moving from India to the UK can now transfer their credit history. 
Sifted Newsletters
Fintech
Every Tuesday
From banks to bitcoin, get all the gossip and analysis in your inbox.
People moving between the UK and US can also move their credit with Pillar, and Bhatt says the company is looking into Australia "very keenly", as well as "Africa in 2023", then China and Canada.

Elsewhere, Amex already offers some customers the ability to transfer their credit history from country to country, and Yonder recently launched to enable immigrants and expats to apply for a card with no credit score requirements. 
Immigrant financial pain point 2: Building generational wealth
The second pain point is the issue of building generational wealth. The ability to pass down financial assets between generations is often an area where second and third-generation immigrants are disadvantaged compared with people whose families have been based in a country for longer.
Nina Mohanty cofounded Bloom Money last year with Dan Sorahan to make it easier for immigrants to build generational wealth in their new home. 
Fintechs like Wise and WorldRemit only offer products focused on sending money back home and "don't enable people to keep it and grow it," she says.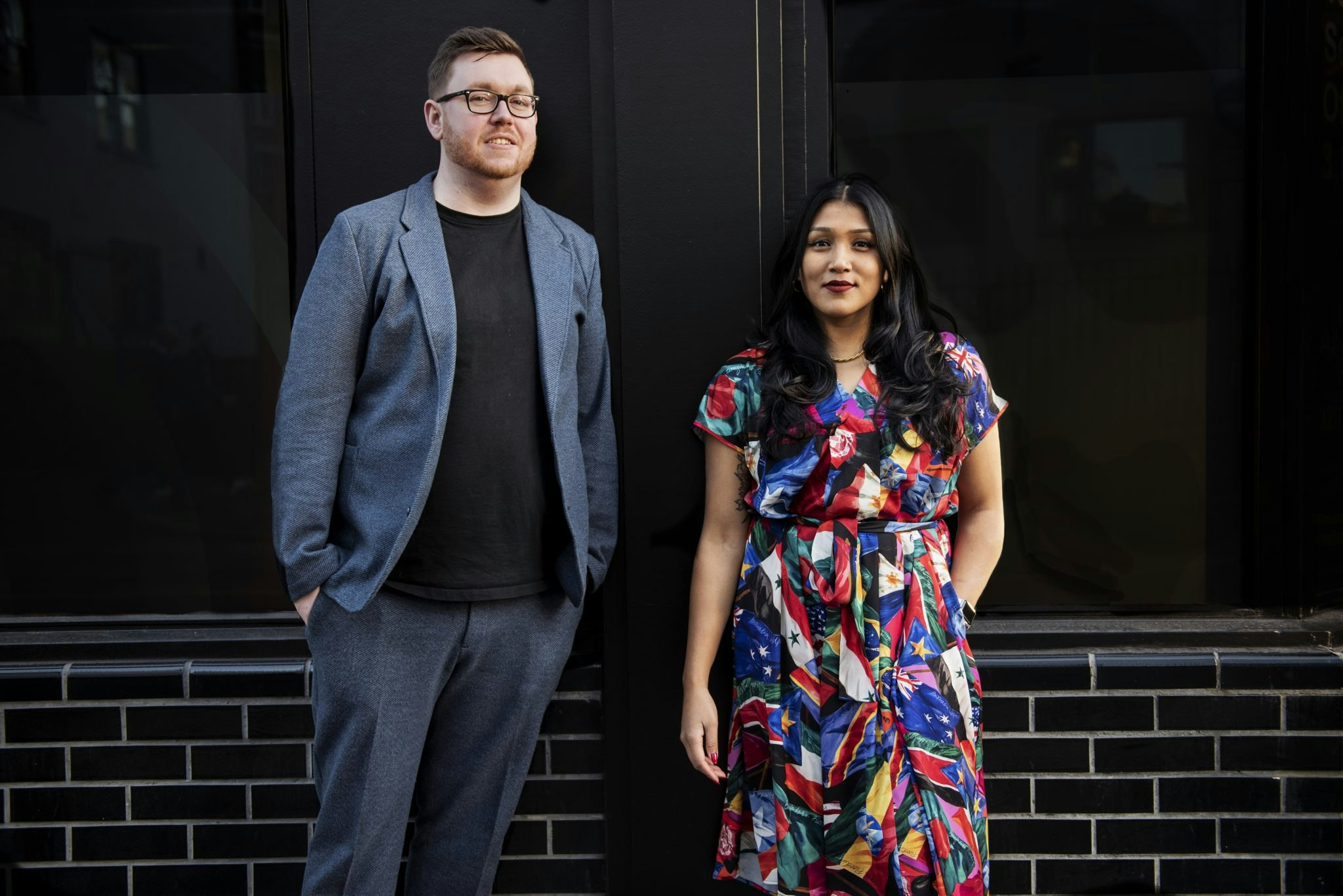 Bloom's first product, Bloom Circles, lets people put money in a collective savings pot, then take turns withdrawing from it when one member of the group really needs the cumulative amount. Mohanty hopes this could be used to build a credit score. It's a concept that already exists informally in Asia, Africa and Latin America, says Mohanty. 
"Instead of heading west to the US like most fintechs do here, we see a huge growth opportunity for us in heading east — we want to be used to fund global weddings and dowries, for example," Mohanty says. 
Immigrant finance pain point 3: Getting paid fairly
Another pain point for immigrants is fair pay. That's the target for Berlin-based fintech Kadmos, which last month raised an €8.3m seed round led by Addition and joined by a roster of angels from the likes of Stripe, SumUp, TrueLayer and Moss.

Kadmos's salary processing platform helps cut transaction fees and admin for employers paying salaries into bank accounts around the world. Employers pay salaries directly into an ewallet that employees can access on the Kadmos app. Employees can then spend directly from this ewallet via an accompanying Kadmos debit card, or Kadmos can link their ewallet with their home bank account and handle the remittance fee. 
The fintech minimises risk by keeping it a "closed-loop system", founder and CEO Sasha Makarovych tells Sifted.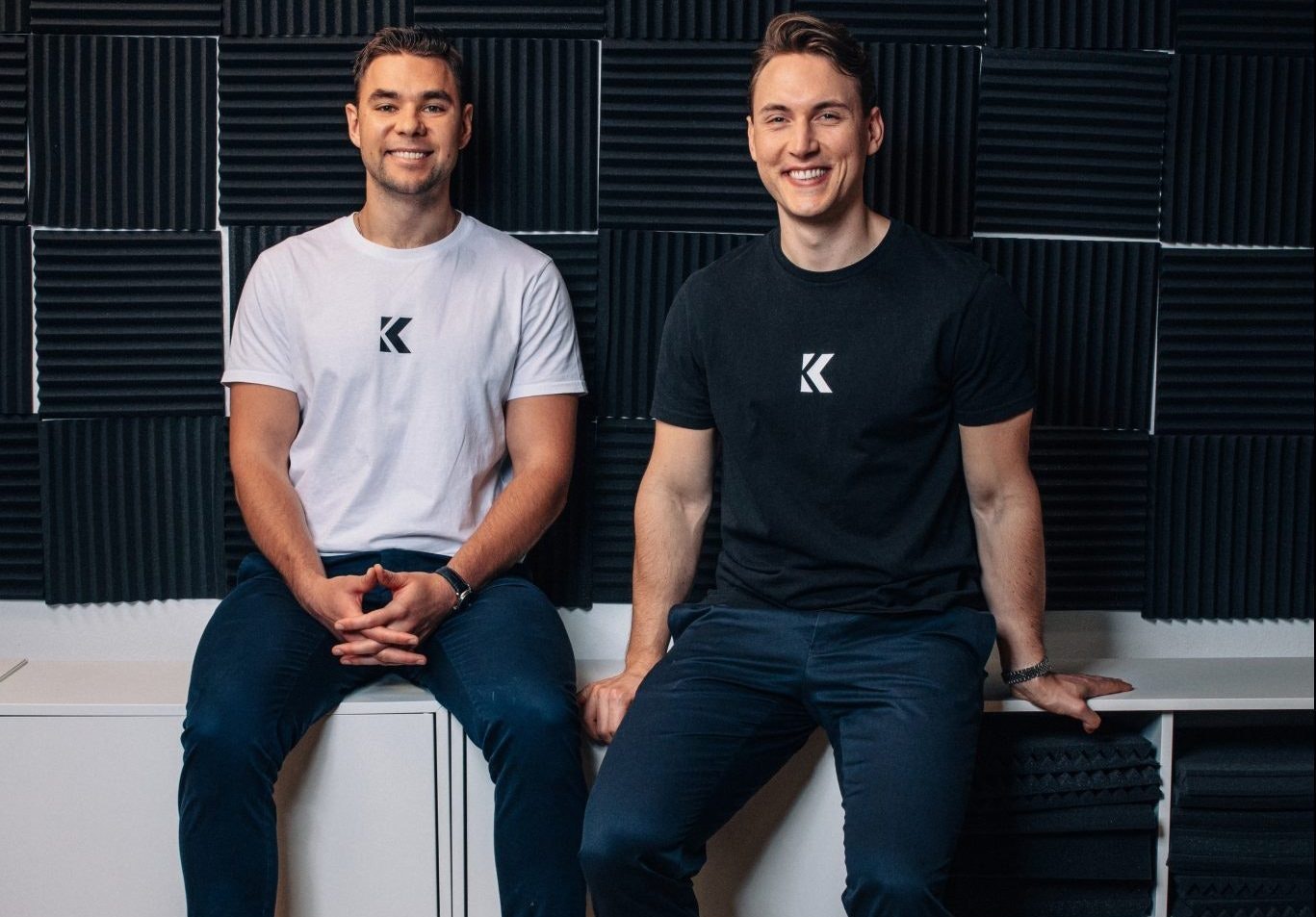 Kadmos onboards the employer, does know your customer (KYC) checks on both the employer and employee, and then the employer is the only source of money in the system. Employees can't put money into the ewallets themselves.
Kadmos has chosen the unusual rollout strategy of focusing on migrant workers one industry at a time — and the first is seafarers. Next year, it plans to open up to construction workers in the Persian Gulf, and then workers and health workers in Europe further down the line. It's also looking into the prospect of salary advances.

Neofin Ventures' fintech product Unizest is also gunning to be the payday bank account of choice. 
Unizest relaunched last year, broadening its target market from international students to all new arrivals to the UK who might struggle to open a current account. It requires less residential history data than mainstream accounts, similar to what fintech Monese has been offering for seven years.
Unizest charges a monthly fee of £4.99 for its account, as well as undisclosed fees for services such as international transfers. It partners with employers to offer accounts as part of the onboarding process for overseas workers coming to the UK. 
How big is a niche market? And does a niche market warrant VC backing?
Some VC investors think these specialised fintechs have a big enough market to make VC-level returns. But the jury is still out. 
Though only roughly 5% of the EU population has non-EU citizenship, foreign-born residents are a larger proportion of the workforce — exactly the kind of people needing fintech services. In the UK, for example, foreign-born residents make up an estimated 18% of the employed population. 
"And then what's perhaps more interesting is the potential to use this niche to access the much broader pool of all the credit invisible around the world. It's a massive market — and only a fraction of them are actually immigrants," says Gerald Parloiu, partner at Global Founders Capital, who invested in Pillar.  
"It's an entry point you can use to tap into a larger population."
But for newcomers that aren't targeting a market as large as the multimillion "credit invisible" people around the world, Balderton partner Rob Moffat suggests that it's too small a niche to warrant VC backing at all. 
"The question I have from my perspective is, are these going to be really good companies? Or are they going to be good, smaller companies?" he says.
"I can see more of the latter happening when it comes to these niche target markets that will eventually be greyed. Hopefully, they'll be run without venture backing because they probably shouldn't get venture backing at all." 
Competing with generalist fintechs 
And it's not just market size where investors and founders see potential risks, it's competition from incumbent fintechs and even just your regular bank. 
"Once someone has been here for a year or two, they're no longer in any special category and can set up mainstream bank accounts. So you've got to earn your right to keep them," says Moffat. 
Once someone has been here for a year or two, they're no longer in any special category and can set up mainstream bank accounts. So you've got to earn your right to keep

them
Balderton's portfolio company Revolut has been a big winner when it comes to customers that travel a lot, but Moffat says that even the fintech giant is constantly working and growing to remain its customers' one-stop-shop financial services app.
In areas like remittances — where the likes of Leatherhead and Atlantic Money recently emerged — Moffat points out that newcomers may face an uphill battle to differentiate from the likes of Wise and Zepz. 
"There's not nearly as much space as there was five years ago," he says. 
Unizest CEO Matt Oldham also acknowledges that the key challenge for his company is retaining customers — some of whom only migrate on one-year visas, like seasonal agricultural workers. 
Others argue that focusing on specific communities might be a competitive advantage against larger fintechs or traditional financial institutions. 
"If we think of things in macro terms, in the west, we're very individualistic when it comes to our finances," says Bloom investor Dr Fiona Pathiraja. "But in other cultures, it's much more collectivist and communal. It's a large market if Bloom manages to crack it — and it's one that I don't think the neobanks can."  
If you can't beat 'em, join 'em 
Given the questions over market size and the competition from bigger fintechs, some niche fintechs have simply thrown up their hands and embraced a broader customer base. 
According to one fintech founder who recently had to widen their target market to survive, if you want to remain commercially viable once you've targeted a niche market you have two options: go more mass market, or charge higher fees. 
"In the UK, the professional migrant market is super hard to reach, and also very small. The addressable market just isn't there compared to the US," they tell Sifted. 
"It's also really hard to make a sustainable business model without overcharging the segment — you often end up having to monetise with credit and charge a super high APR." 
British neobank Monese is a much more diversified beast than when it launched in 2015. Its original bread and butter was providing bank accounts to new-to-the-country customers that were excluded by traditional banks. 
But recently it launched a separate B2B BaaS business to diversify income by partnering with Investec — a world away from the B2C offering it's provided for the past seven years.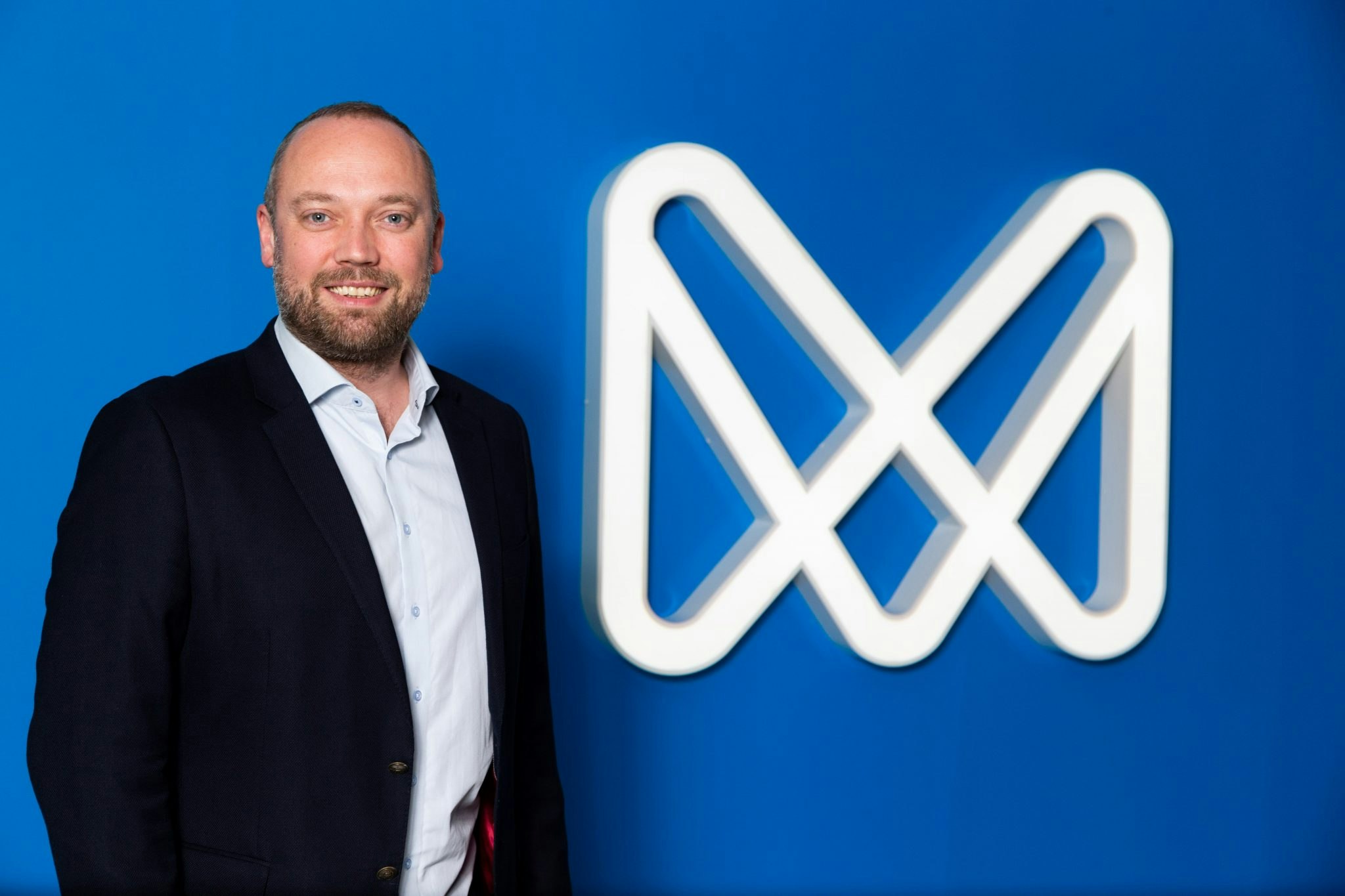 Now operating in 20 countries, Monese has also broadened its addressable market on the B2C side considerably to a group that it saw much larger growth potential in than recent immigrants: all gig economy workers. 
It's an expansion that is paying off and driving up revenue, CEO Norris Koppel tells Sifted, and is expected to double growth on the B2C side of the company this year. 
"We've seen more and more people that have entered the gig economy during Covid, and traditional banks couldn't cope with these multiple streams of income," says Koppel.
"This market just keeps getting bigger and bigger — and as the problem grows, so does our market share." 
In other words, its original focus on new-to-the-UK customers was a market entry point. 
Insurtech unicorn Marshmallow has followed much the same path. Founded in 2017, the digital-first car insurer initially set out to serve expats who struggled to find affordable insurance at incumbent providers. The scaleup now describes itself as "mass market".
At the extreme end of the niche richter scale, in 2015 Unizest originally set out to provide banking services for international students — and has now relaunched to target all newcomers to the UK.
Even ethical finance app Algbra, which markets itself as targeting underserved communities, tells Sifted that it is building a customer base of young professionals "from which to scale" — of which "migrants are a key target demographic."
Amy O'Brien is Sifted's fintech reporter. She coauthors Sifted's fintech newsletter and tweets from @Amy_EOBrien