At-home care startup Neurofenix has raised $7m in a Series A, as it looks to improve the rehabilitation process for people who've suffered from strokes and other traumatic brain injuries.
What does Neurofenix do?
Due to the lack of occupational therapists, 75% of stroke and traumatic brain and spinal injury survivors face long-term disabilities because of insufficient neurological rehabilitation. With its at-home rehabilitation platform, which it sells to both clinics and the patients themselves, Neurofenix is hoping to plug this care gap.
The startup currently focuses on arm and hand therapy, using a portable handheld device to do the treatment alongside an app on your phone that gamifies exercises and provides real-time feedback. Trials carried out at Brunel University London have shown the handheld device to increase the amount of rehab a patient does 20-fold when compared to traditional, clinic-based therapy.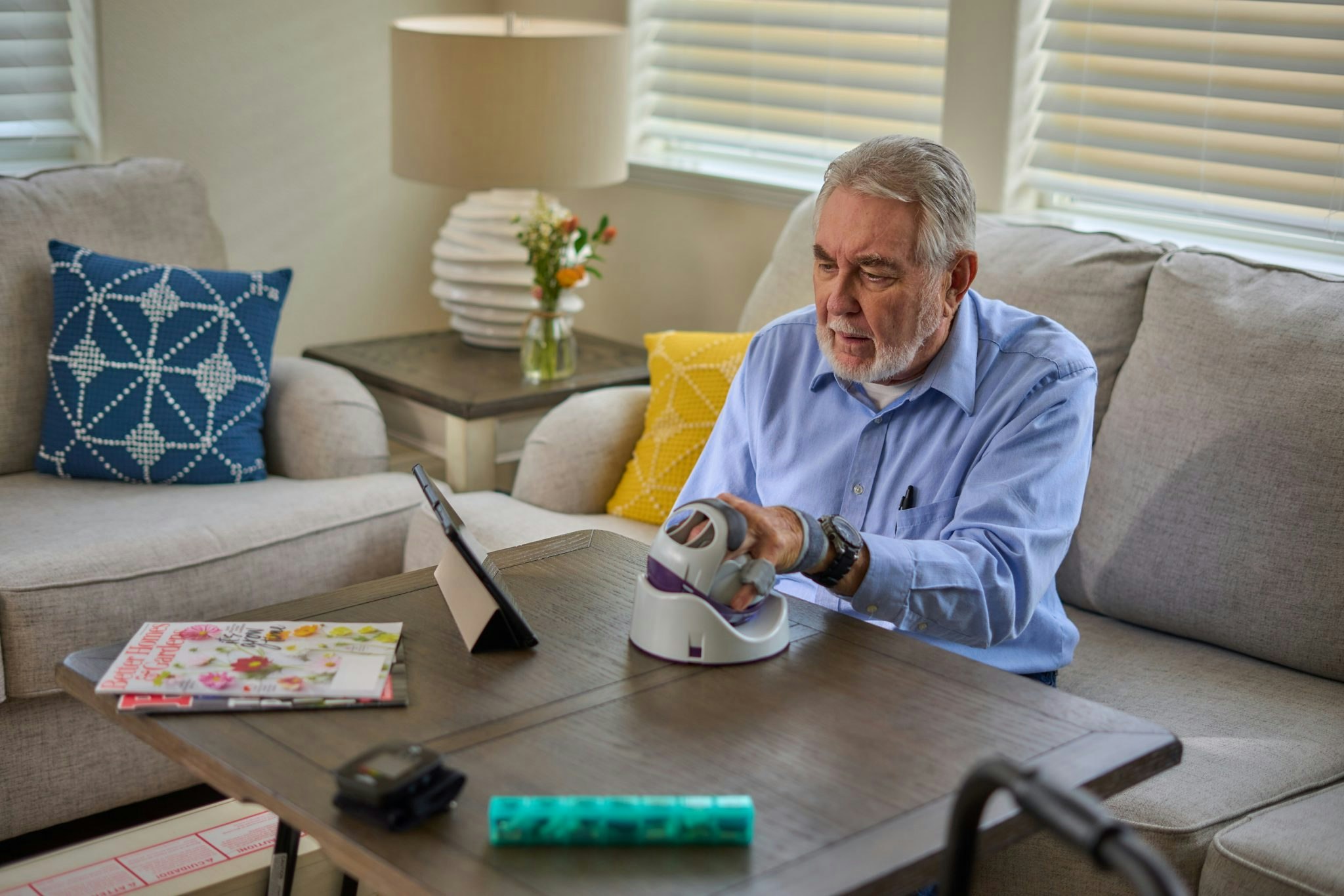 What's Neurofenix going to do with the money?
The company says it plans to build out its product line to include new at-home therapeutic programmes beyond the arm and hand and invest in US expansion, which will involve funding stateside clinical trials.
Who's investing in Neurofenix?
The round was led by AlbionVC, with additional participation by HTH and InHealth Ventures. The startup spun out from Imperial College London in 2016, and previous backers include incubator Entrepreneur First, non-profit VC Social Tech Trust and life science investor O2h Ventures.
The at-home rehabilitation market
Neurofenix is one of several European-founded startups tackling rehabilitation and physical therapy, but up to now the most successful have focused on musculoskeletal conditions — and eventually relocated to the US. 
The best known and most highly valued is Hinge Health, originally a UK company that combines wearables with app-based therapy and raised $400m last year at a $6.2bn valuation. There's also Portuguese-founded unicorn Sword Health and Munich's Kaia Health, which was recently earmarked as a potential future unicorn by a number of healthtech VCs and founders.
Sifted's take
At-home rehabilitation startups have raised some serious money over the last couple of years, and while we're yet to see one focused on neurology and stroke rehab hit the big time, the Neurofenix founders have a massive market to aim for. 
Sifted Newsletters
Sifted Newsletter
3x a week
We tell you what's happening across startup Europe — and why it matters.
In the UK alone, 100k people have strokes each year, costing the health service £3bn and setting the economy back £4bn in lost productivity, disability and informal care. We expect more sizeable raises for startups digitising at-home rehabilitation, as stakeholders turn to tech to address staff shortages and poor care outcomes.