Ana Maiques didn't build Neuroelectrics from the ground up to help companies like Facebook and Warner Bros understand what's going on inside our brains, but selling to clients like these has helped the startup develop technology that could transform healthcare for millions of patients.
Neuroelectrics, founded in 2011 in Barcelona, provides technology that both interprets and stimulates brain activity, via its fetching, electrode-laden skull caps.
For Facebook, the objective data on brain activity has helped refine their Oculus virtual reality headset development, while Warner Bros have used the technology to measure audience responses in test screenings of new movies.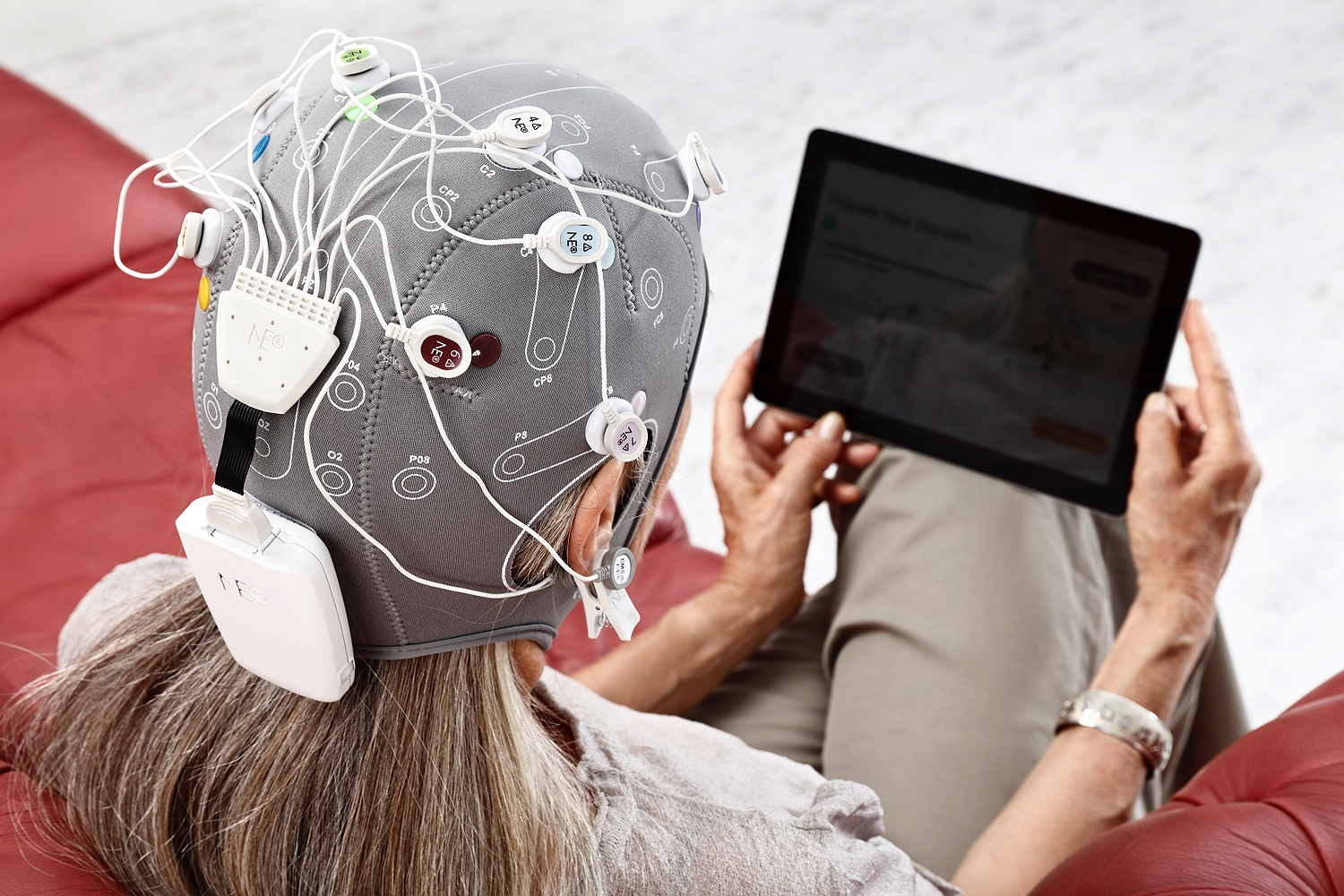 And while Maiques is quick to stress that research projects like these aren't the company's focus, such clients have helped answer one of the startup world's billion-euro-questions: how to make money from research-heavy healthtech ideas?
Forget Funding
For Maiques, the solution is simple: start selling.
Rather than seeking venture capital funding, Neuroelectrics relied on European Union grant money to begin developing its technology, which it then began selling to research teams as soon as possible.
"From grant money we developed a minimum viable product and the world was super interested," Maiques explains. "We launched our product into the market when it was very preliminary and our clients were the ones telling us what they would like to see: more electrodes, the cap done in this way, the data analysis done in another way."
Maiques says that the customer feedback that came with this model was priceless as her team refined their product, and the strategy has seen Neuroelectrics generate $5m of revenue in 2019 and $15m over the last six years, now employing 45 people.
The beauty of being an entrepreneur
After years of selling and improving their product, Neuroelectrics' first full clinical trial is now underway at Boston Children's Hospital in the US, treating patients with drug-resistant epilepsy, and the initial results are eye-catching.
Sifted Newsletters
Sifted Newsletter
3x a week
We tell you what's happening across startup Europe — and why it matters.
By administering 20 minutes of direct current via the Neuroelectrics skullcap over a 10-day-period, seizures in patients have been greatly reduced.
"We have proved that by doing so we can reduce seizures by 47% non-invasively," says Maiques. "There are 20m patients out there with epilepsy who don't respond to medication. The alternative is surgery where they remove the part of the brain that is causing the seizure or an implanted device."
Patients undergoing the treatment feel no pain, only minor itching as the current moves through the skull, an achievement which Maiques is hugely proud of. 
"You think of an idea someplace in Barcelona 15 years ago and then you go into Boston Children's Hospital and you see patients that are actually getting better because of an idea you had. That's the true beauty of being an entrepreneur," she says.
Good ideas are not enough
Neuroelectrics is currently working towards clinical trials for patients suffering from Alzheimer's and, separately, the chronic pain condition fibromyalgia, both of which are infamously difficult to treat with drugs.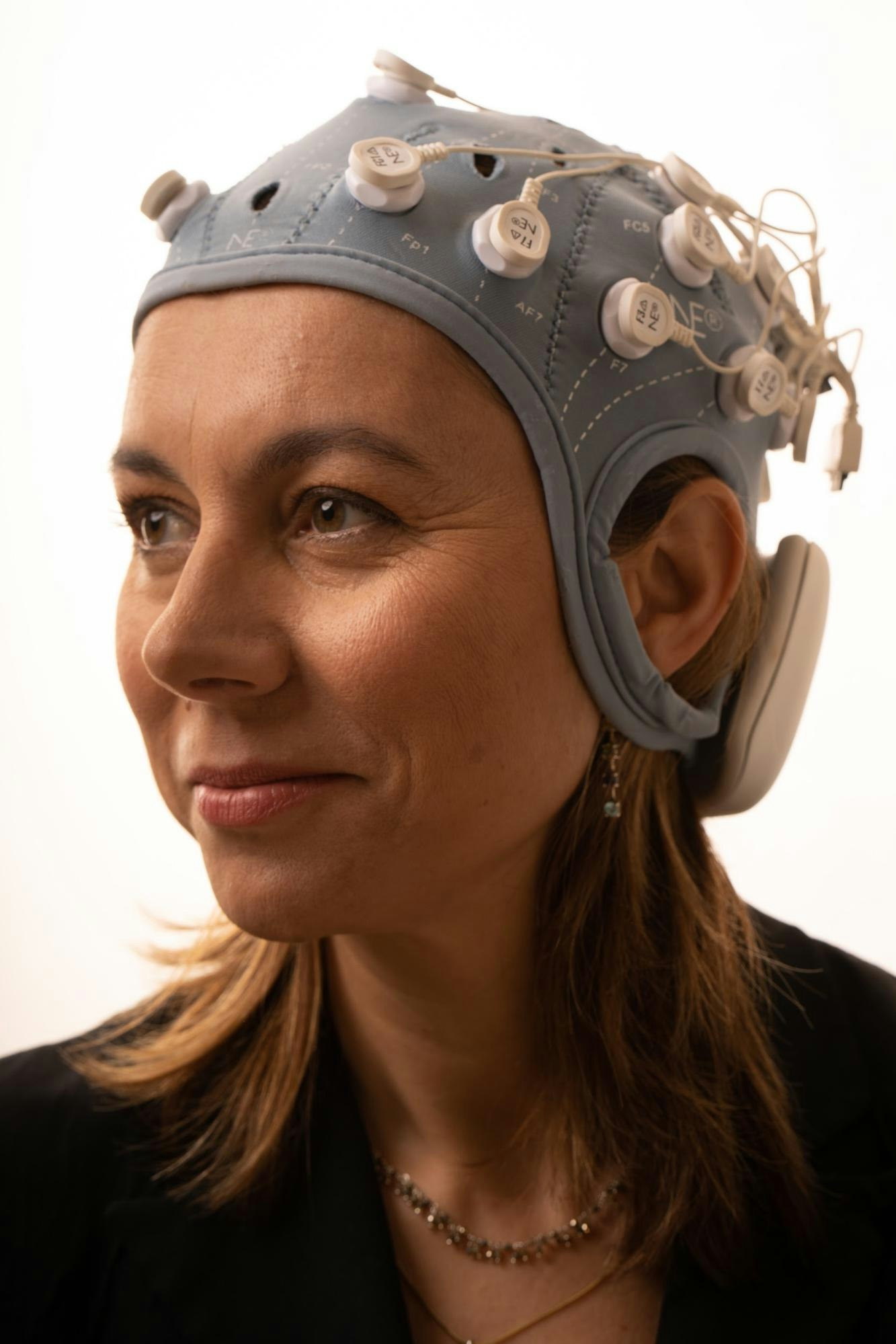 But Maiques' mantra is that Neuroelectrics didn't get here through good science alone: "I learnt through the years that having good ideas is not enough. It's about whether you put them into action in the right way. Do you have the right kind of team in place? Do you have the right procedures in place? Do you run your operations in an efficient way? And those things that, for an entrepreneur, might be a bit boring, I think they are super critical for success."
Maiques hopes to bring these principles to her new role with the European Innovation Council, a new fund which will invest €10bn in European startups between now and 2027.
As one of 22 experts appointed to advise the project, Maiques wants to help European entrepreneurs realise their potential, which she doesn't believe is always fully tapped.
"I think there's a lot of potential in Europe, in terms of talent, and what we have to be able to do is grow our companies stronger and bigger, so they can compete globally," she says, pointing to Barcelona as a good example. "There's a very strong scientific community but not much business know-how. I think it's a matter of creating more and more entrepreneurs that are growing companies."
Family fortunes
This marriage of business know-how and strong science is something Maiques is personally familiar with. She runs Neuroelectrics with her husband Giulio Ruffini, who has a scientific background: "I couldn't do his role because he's a scientist and he doesn't like my role, so it works out perfectly."
And what about marital tensions entering the workplace?
"I think we are tremendously honest to each other and that's an asset. You know, I will never find anyone else in my company who is as honest, because you know, how honest is your partner, right? Brutally!" she laughs.
Maiques and Ruffini have not only built a company together, but have four children, which Maiques hopes can inspire other women to not feel pressured to choose between professional life and family.
"To the women out there I would say that you can have a family and a business and you shouldn't sacrifice one or the other," she says.
So, as Maiques starts her new challenge with the European Innovation Council, she hopes that she can inspire some of the synergy she has found in her own marriage — between business and science — in Europe's next wave of exciting startups.