Neko Health, the body scanning healthtech cofounded by serial entrepreneur Hjalmar Nilsonne and Spotify founder Daniel Ek, today announced the completion of €60m in Series A funding.
The investment was led by Lakestar with the participation of Atomico and General Catalyst.
Neko Health, which currently only has body scanning clinics in Stockholm, says the funding will help the company expand across Europe.
Launched five months ago
Following three years in stealth, Neko Health launched in February 2023 with a clinic in the Swedish capital. It's Ek's first bet on healthcare.
Neko Health's main product is a full-body scanning system for broad and non-invasive health data collection, which the company wants to make quicker, more convenient and more affordable. By catching potential diseases earlier, it hopes to increase the chances of treating them and reduce the cost of healthcare in the long term.
"Healthcare costs are spiralling out of control. We believe preventive health will be key to reversing this trend. Doctors today just don't have enough time or resources to focus on prevention. This leads to many health problems going unnoticed until they get really serious, causing a lot of pain and putting a massive strain on the healthcare system," said Nilsonne, CEO and cofounder of Neko Health.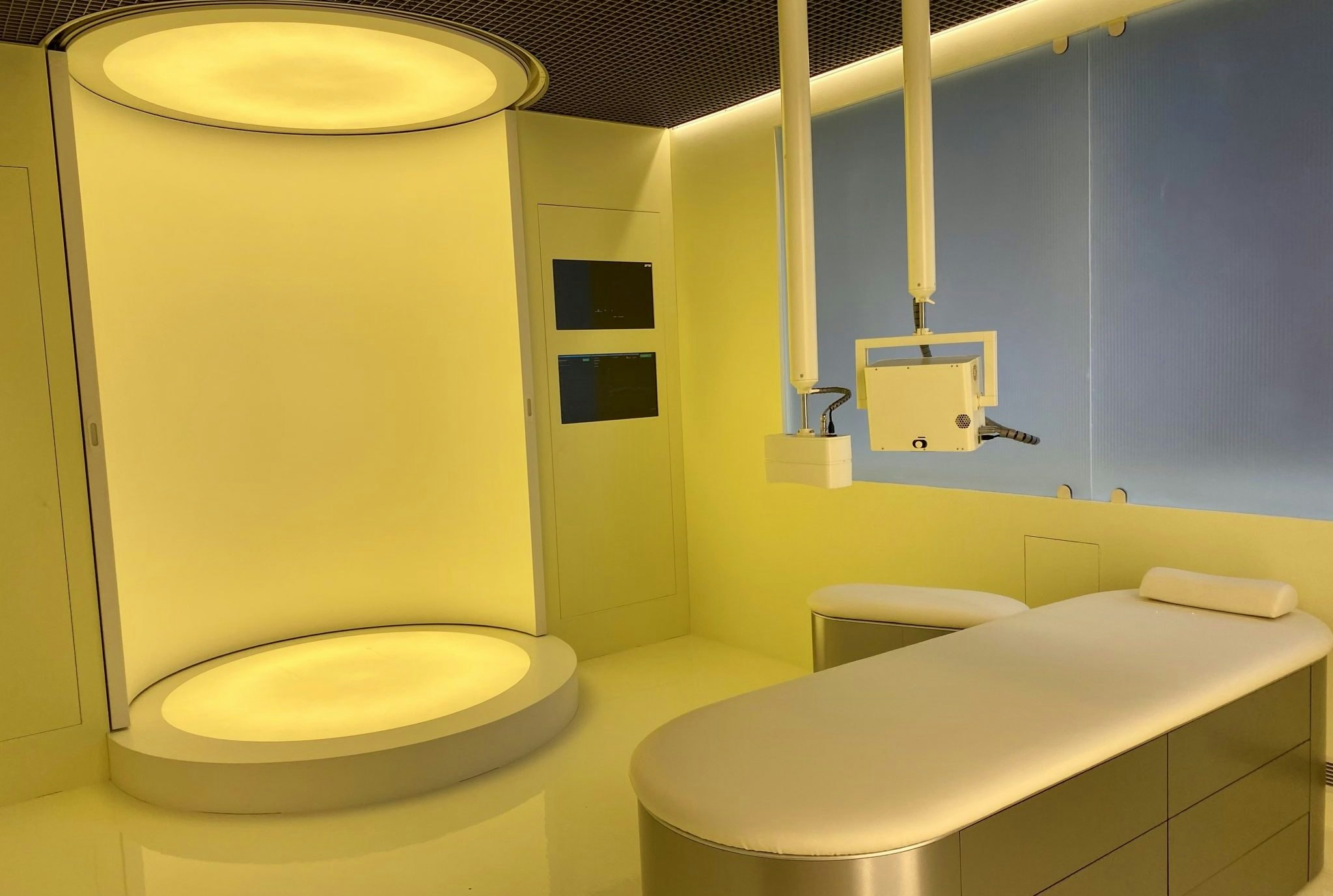 The company opened a primary care clinic named Atrium in Stockholm — which Sifted visited — in the autumn of 2022 when it was still in stealth. Within hours of its official launch in February, all the slots at its first body-scanning clinic sold out.
"This strong demand is what's driving us to expand our horizons. To accelerate this, we're partnering with external investors for the first time. It's time to create the healthcare future we want, for ourselves, and for future generations," Nilsonne says.
So far, Ek has invested about €30m in the company, partly through his moonshot investment vehicle Prima Materia. Prior to the Series A news, public documents gave Neko Health a valuation of €93m, according to Di Digital.
Neko's body scanning
The body-scanning procedure takes 10-15 minutes and is followed by a consultation with a doctor. According to the company, the scanner uses over 70 sensors to collect 50m data points in that short timespan and can, for instance, detect tiny skin changes. That could help doctors detect diseases like skin cancer, cardiovascular disease, diabetes and other metabolic syndromes earlier.
The scan costs €250, but that fee does not seem to have put hopefuls off. There are currently 10k people on Neko Health's waiting list and the company has a rebooking rate of 80% after the initial scan.