Nathalie Gaveau was one of the cofounders of PriceMinister, the French second-hand goods marketplace, started back in 2000 and eventually sold to Rakuten in 2010. She went on to cofound and run Shopcade, the French social-shopping app — building companies is something she likes to do. But these days she builds them for other companies, as a partner at BCG Digital Ventures, Boston Consulting Group's corporate innovation and investment arm.
BCG Digital Ventures has built more than 100 companies over the last five years for Fortune 500 companies. Here is what Gaveau has learned about innovating with big corporates:
How do you define 'innovation' and how do you best describe your job?
The word innovation originates from the Latin for renewal, which in business usually means a new method, product or idea to create value. Every business needs to innovate to stay on top of its game. I define it as looking at unanswered questions to push the boundaries of what will come next, and what will disrupt business and society.
At BCG Digital Ventures (BCGDV) we view corporate innovation as a matrix with four dimensions, from re-engineering an existing product through to building a digital attacker to disrupt your own core business.
Prior to BCGDV I created and ran various digital businesses and now I am translating my learnings from those into actionable insights for my corporate partners. My job is to inspire and lift passion and determination, by asking the right questions and challenging innovators to work smarter and find ways to translate ideas into sustainable businesses. You need to feed innovation, to constantly seek out and free the good people, give them the opportunity to flourish from within.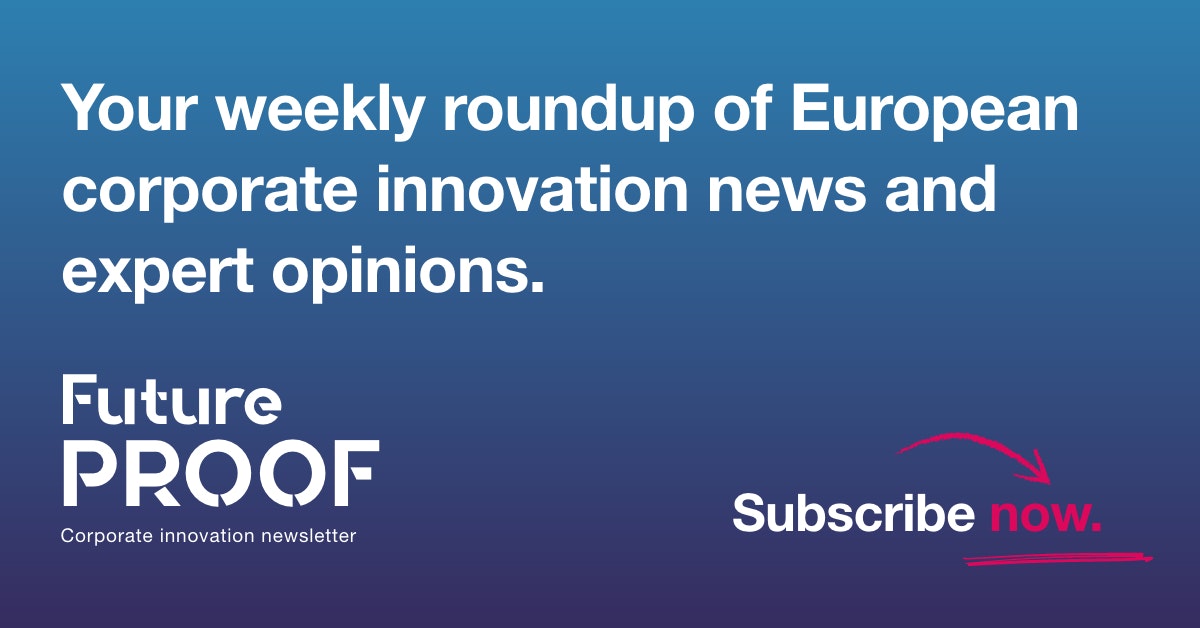 What do you think will be the biggest threat to BCGDV in the next five to 10 years?
BCGDV is the largest incubator of businesses worldwide, in five years we have built over 100 companies. Innovation is like a wave and keeps growing based on data and new social and environmental needs, so I'm very positive about our scope getting bigger. It is complex for global corporations to be agile, think like software businesses and have impact and return on their innovation, so we find that they need us more than ever.
But we need to continue to be able to attract the best, most diverse and ambitious skills and talent in the market place to solve for any type of problem, which will, in turn, allow us to continue to maintain our success rates. We are never satisfied with what exists, always imagining what could be.
How do you think innovation and design companies will differentiate themselves in the next five to 10 years?
Design companies will be disrupted from within in the near future. The industry will build clear segments in order to create points of differentiation, either by sector, platform or skill set and will create new business models.
I think we may see more advanced partnerships models whereby agencies get skin in the game and are evaluated based on the results of the products they're building, meaning they can participate in the upside. I like the idea of tying compensation to the shareholder value you create.
How do you challenge yourself and your team to 'think outside the box'?
You need a certain naivety and openness to uncover customers' true

needs.
We have diverse teams in terms of backgrounds, skillsets and ways of thinking. We challenge ourselves in the way we work across segments, combining deep expertise from BCG with operational skills from our entrepreneurial talent, spanning product specialists, engineers, experiential and strategic designers, growth hackers and venture architects.
Customers are always at the heart of what we build, and I believe in the power of asking questions. You need a certain form of naivety and openness to uncover customers' true latent needs and build solutions people would not have thought they actually needed until they get them and can't stop using them.
What is currently not working in corporate innovation?
The industry as a whole has never been as dynamic as it is now and is currently thriving! But it's like a workout, you can never stop. And you have to fight silos and communicate, communicate, communicate.
What advice would you give to a new head of innovation — what do they need to get right from day one?
Today, in good times or bad times, everyone must be an innovation manager. You need to have an entrepreneur's mindset and think about your job as a new business, rather than as a pool of projects or workstreams. A set agenda with a very clear vision and milestones, similar to how you would do funding rounds, will mean you can build up success and show what you are delivering at each stage.
You need to try to create a real, viable, product first, without touch the legacy, core

systems.
At BCGDV, we structure our governance in this way. We have a digital C-level board which takes decisions on a few pre-designated dates. The core venture team includes our own specialists, and our corporate partners embed very focused experts from across the organisation. You should always magnify your own abilities by surrounding yourself with great people. This governance creates the right rhythm and momentum, including set milestones, investment targets and decision-making roles.
You need to try to progress quickly without touching legacy systems to create a real, viable, product, first. Only once it's a success can you turn to look at the core business. And don't take the easy way out, it's much better to do the harder thing right than the easy one wrong!
What book has been most helpful to you in thinking about corporate innovation?
I particularly love to read entrepreneurs' books for inspiration, as well as VC newsletters and video content. A couple of my favourite are The Hard Thing About Hard Things by Ben Horowitz, The Lean Startup by Eric Ries and Non-Bullshit Innovation by David Rowan. Andreessen Horowitz's content and videos are always really insightful too. And if you have to start with the real basics, do "coding for non-coders" and "business planning", because the bottom line is that you have to move the lines and create value in short and long term.