When Diana Styles joined N26 as chief people officer in September 2020, she had a big task ahead of her to improve employee wellbeing at the $9bn German fintech.
Just a month before her arrival, the company had made international headlines when discontented employees tried to set up a works council (a body to represent workers that staff at German companies can form) — only to have it squashed by management, who said it stood against "almost all values we believe in at N26".
The fight left a bitter taste for many in the organisation. It was hoped that Styles, who was formerly senior vice-president of HR at Adidas and was considered a prize hire, would bring relative calm to the company. 
But it was not to be. Styles left six months later — officially, according to her LinkedIn profile, to concentrate on her own HR consulting business. It was a blow to N26 and a sign of problems at the very top, according to two insiders Sifted spoke to.
Styles is not the only senior figure to have left unceremoniously in the past two years. At the beginning of 2020, N26 waved goodbye to four key leaders all at once, including its top scientist and top lawyer.
Two months later, in March, its COO Martin Schilling announced his departure, followed by its chief people officer Noor van Boven that July. N26's chief product officer Georgie Smallwood then left in October 2020, followed by head of customer service Benedikt Dormann in April 2021.
If the company brought in 10 people every month, it was likely that four or five of those would be

gone
Most recently Georg Hauer, director of the DACH (Germany, Austria and Switzerland) region, left in September  to join fintech newcomer Hawk AI. And Michele Steyl, N26's chief of staff, left in November after six months in the job. 
It's not just N26's C-suite that has seen a slew of departures. According to two people close to the hiring process at N26, annual staff turnover — the percentage of the workforce leaving in a year — was a little above 40% between 2020 and 2021. 
Sifted Newsletters
Fintech
Every Tuesday
From banks to bitcoin, get all the gossip and analysis in your inbox.
In comparison, one HR professional in Berlin said the average annual turnover for local startups was 20%. Meanwhile a study by Founders Circle found that hyper-growth startups tend to have a 25% turnover rate,  double the 13% average for the tech industry.  
"If the company brought in 10 people every month, it was likely that four or five of those would be gone," said one of the sources involved in hiring at N26. "This is not something you can build a business on; people changing that quickly."
Of course, high employee fluctuation is the expectation at startups — many recruit young talent who eventually spring off into other roles in new companies — and is often not a cause for concern. 
When asked about the turnover rate, N26 said that employee turnover was indeed "higher than we would like" in the first half of last year, but has since decreased significantly. The company said that the final quarter of 2021 saw a resignation rate less than 25% of what it was in the first quarter. It said it was working with the works councils — which it agreed to the establishment of after pushback from staff — to enhance option grants for employees and develop new policies on remote working. 
N26 added that, while there has been turnover in the C-suite, this was "natural and in line with our expectations as a business". The company pointed out that many people who have left the company went on to start their own businesses, and that "N26 is happy to support employees who choose to embark on their own startup journey". 
N26 also said it had made numerous C-suite hires over the last two years, including current COO Adrienne Gormley, CFO Jan Kemper and chief product officer Gilles BianRosa.
Several insiders, however, insisted that the number of employees that have left N26 is nevertheless significant, and reflects structural problems that the company will have to battle hard to solve if it is to continue to attract talent.
It comes as fintechs across the globe struggle to hire top talent: experts with relevant digital skills are in high demand, but in short supply — and competition among neobanks is fierce. N26 must compete with Revolut and Wise, as well as other fintechs such as Vivid Money, Klarna and Trade Republic.
At stake is the future of one of Germany's most famous tech companies, which started out as Europe's first mobile-only bank in 2013, and has since been overtaken, at least in valuation, by the $33bn Revolut.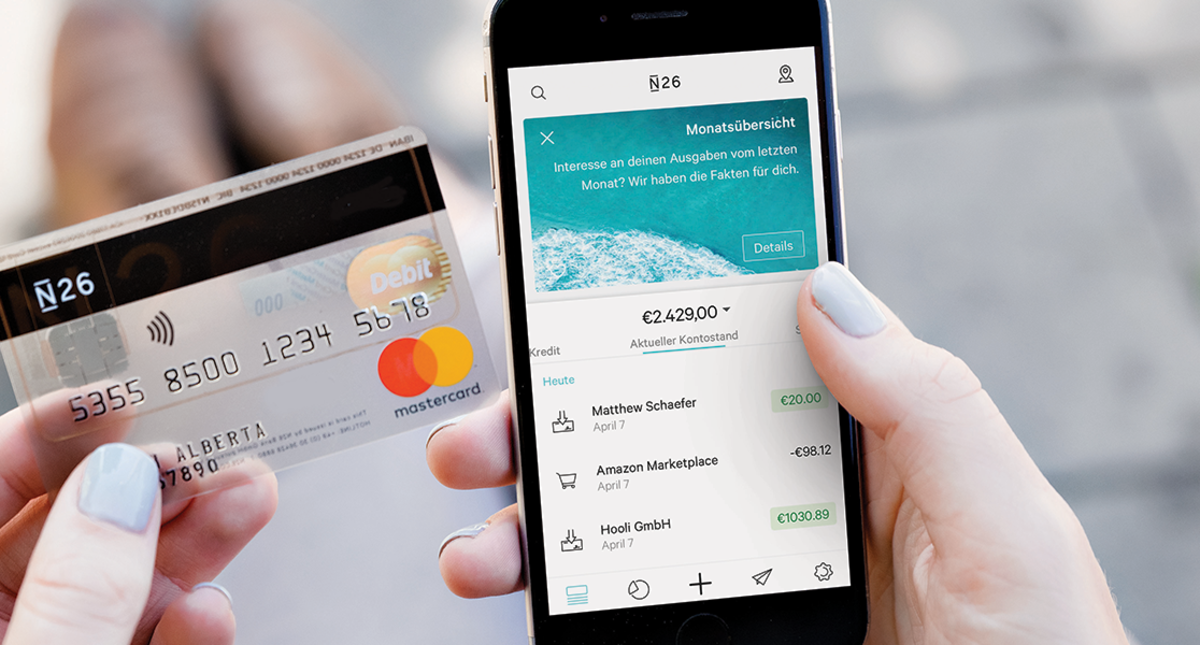 N26 has also spent the last two years locked in a tussle with BaFin, the German financial regulator, over its lack of money laundering prevention. It also pulled out of the US market in November last year, its second major market withdrawal after it waved goodbye to the UK in February 2020, blaming Brexit.
Still, the fintech was able to raise $900m in October 2020 at a valuation of $9bn, giving it a market cap higher than Germany's second-biggest listed bank, Commerzbank. It now has 7m customers and plans to IPO next year.
But the stakes are high. Sifted spoke to eight current and former employees, who shared what they think is behind N26's high turnover, with the list including low wages, an unequal promotion system, and a "challenging" CEO.
The early days were more fun
When Sebastian (not his real name) first started working at N26 in May 2017, the startup seemed like a dream. 
The fintech was still a relatively small company with 300 employees. "It was a hotbed of young talent from all over the world," says Sebastian, and its energy was palpable. 
Walking into the office every morning, he saw people perched on yoga balls as they worked on laptops, while other team members chatted and sipped coffee. The atmosphere was relaxed and encouraging; employees felt "motivated and excited" to be working there.
But as N26 began to expand during its "hypergrowth" period in 2018-19, employees say things started to change rapidly. By the end of 2019 the company had grown to 1,500 employees, secured $300m in Series D funding and expanded to its 26th market. 
"What was a fairly easy-going culture, where emphasis was put on the quality of the work you do, changed into a highly pressurised environment driven by numbers," says Sebastian, who worked in the social media department. "The whole humanity and joy of working there changed."
A fairly easy-going culture [...] changed into a highly pressurised environment driven by

numbers
Some might argue that employees feeling pressured is to be expected in a fast-growing organisation. 
Revolut, for example, has faced criticism from employees about its workplace culture — particularly the above-average hours employees are expected to work and the ambitious targets they're asked to hit. 
Employees say it's a similar story with N26. Dissatisfaction among some has grown quickly, with complaints about the lack of salary transparency, high work pressure and an inability to evolve in a company where the bosses' friends appeared to get the best positions — allegations which continue to appear on the employer rating platforms Kununu and Glassdoor. 
N26 said that its ratings on Glassdoor had "gradually improved" from 3.0 to 3.3 since the middle of the year. 
The company also acknowledged that "there is still more to do before we are where we want to be as an employer of choice" and that it is continuing to work hard to improve its employee offer.
The 'anti-works council'
Tensions within this rapidly scaling business seemed to come to a head in August 2020, when 30 employees in Germany grouped together to discuss the complaints they had against N26. Their key grievance was unequal salaries. 
In the days leading up to the meeting, an employee had come across a list of the salary bands that workers fall into based on their role, level and country they're based in, which was accidentally made public on N26's internal system. It revealed that some workers were getting paid more than others for the same role, causing outrage among the workforce, three former employees told Sifted.
It later came to light that the record was outdated, another former employee said, but for many workers it still confirmed their existing fears and disillusionment with the company's management and culture. 
The group decided to write an open letter to N26 detailing their complaints and their desire to organise a works council. 
N26 management, however, attempted to block the formation of the council — a move which made international headlines and was especially frowned upon in Germany, where worker participation and union action is common. 
[embed]https://twitter.com/worker291/status/1293499736843001857[/embed]
The founders — believing that the creation of a works council was against their values and would create unnecessary "hierarchies", according to an internal letter seen by Sifted — tried to placate workers by proposing an alternative global employee representation board. 
The idea of the board was to give employees based both inside and outside of Germany a platform for employee participation. (The original works councils were only for employees in Germany.) But not everyone was convinced by these intentions. 
One former executive described the board as a "counter campaign".
"The founders made this kind of anti-workers works council. The idea was that all N26 offices would have representation together, to try and overshadow the German works' council," she says.
Sebastian, who was a works council member, agrees: "The employee representation board was something Valentin [Stalf, cofounder and CEO] dreamed up in reaction to the announcement of the works' council."
He adds: "The leadership team — especially the founders, especially Valentin — did everything they could to discredit the works council, and be as close and friendly as they could with the employee representation board." 
Eventually two works councils were created — one each for its legal entities N26 GmbH and N26 Operations —  as well as the global employee representation board to represent foreign employees. But for many the episode left a sour taste. 
Responding to these criticisms, N26 told Sifted that elections for the three employee bodies were held at the end of 2020 with the "full support of N26's management" and that representatives of both works councils were also part of the global employee representation board.
The company added that N26 had worked with the works councils on many initiatives in the last few years geared towards improving the employee experience, such as the introduction of work from home budgets, as well as all performance, promotion and salary review cycles. 
The works councils are also working "closely with management" on a new employee stock ownership plan and remote working policies, which are due to be rolled out soon. 
The CEO
Stalf is a controversial figure at N26. Some employees believe him to be charming, with the ability to "switch on and light up a room if needed", as one employee says. Other workers tell Sifted that Stalf's temper and tendency to micromanage are the reason they left the fintech. 
Two former executives tell Sifted that they struggled to work with Stalf as he was rarely open to negotiating on certain issues or receiving feedback. One describes his conduct as "professional immaturity". 
"I felt like I was hitting my head against the wall everyday, knowing what needed to be done [on my patch] but being unable to act," she says. "There was never anything I was going to be able to do while Stalf was CEO."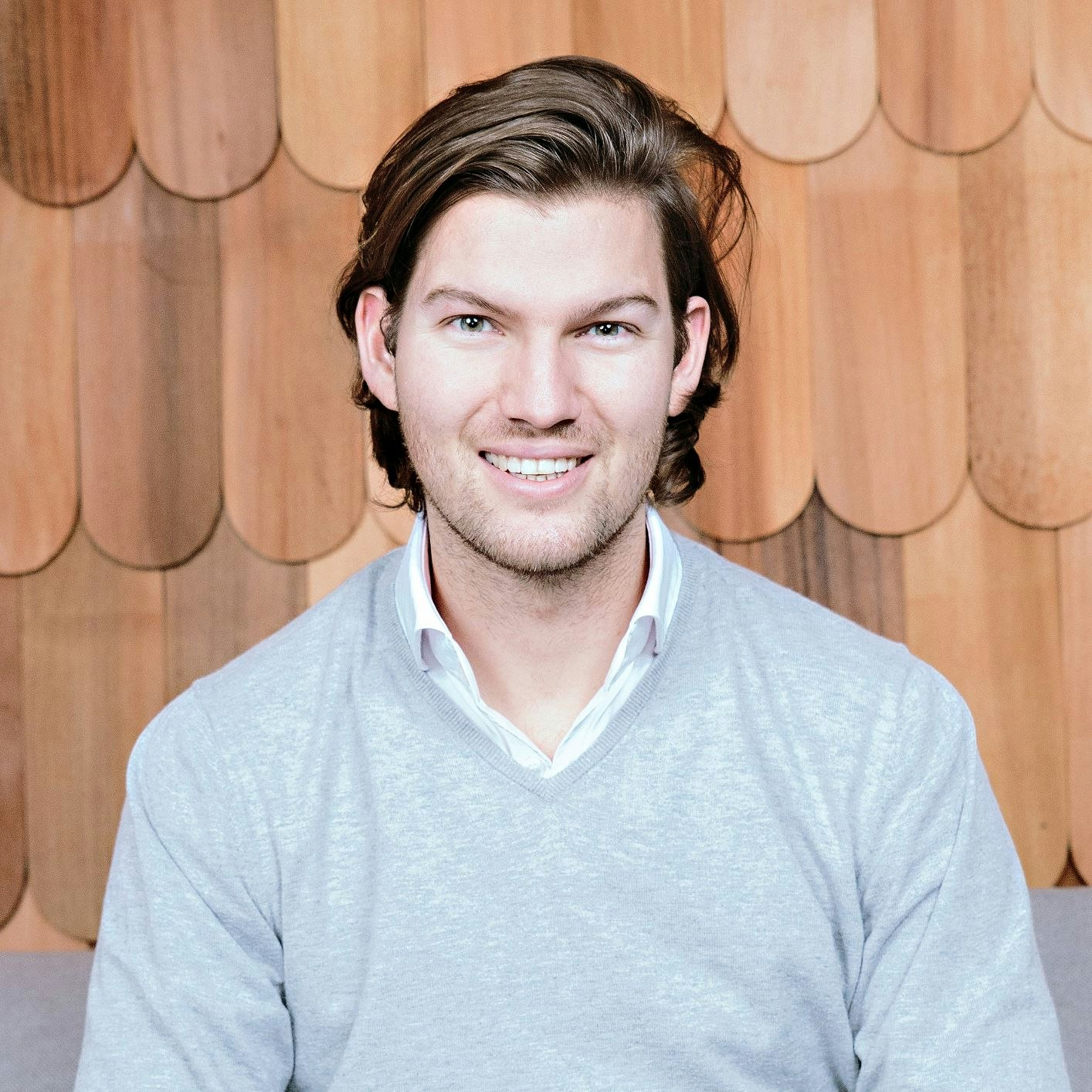 The other executive tells Sifted that Stalf could be "childish at times", a statement which has been backed up by two other former employees. "He's quite rash in his thought process — when there is a thought process," she says. 
An example of a rash move that "wasn't thought through" was N26 entering the UK and US market, where, she says, "the product doesn't fit".
"He doesn't always listen and that can be a problem," she adds. "N26 has got some really senior people with great specialist knowledge and [Stalf] often doesn't use it."
N26 chose not to respond directly to the claims against Stalf, but said that its senior leadership was "working directly with experts in our functional teams" to balance short, medium and long-term goals, and "adapt approaches" as the needs of the company evolve, which is normal for a fast-growing business".
"Command and control"
A significant structural problem at N26, says one of the former executives, is that "decisions are not pushed down to the appropriate level and are still routed through the founders", which wastes time and causes errors.
"We have VP-level people who report into C-levels, who then have to go to Valentin to get approval for really low-level jobs. They still make decisions like they're a company of 30 people," she says, describing Valentin's approach as a CEO as "command and control".
It's only Stalf's closest confidants — a group of his university friends that some employees call "the Austrian bro club" — that have his trust and are able to participate in key decisions, say many of the employees Sifted spoke to. "This happens at every company, though we like to think it doesn't," one of them adds.
If you don't trust employees, they begin to ask themselves, "Why am I even

here?
The biggest exodus of employees in the last two years, however, has come from the product department, say two employees Sifted spoke to.
One former product manager says that 20 of his team members, who all reported to one of N26's three directors of product, left between the end of 2020 and last summer. 
One employee within his team — who has since left the fintech — confirmed this number, adding that a "lack of direction of where the product was going, and a lack of sufficient autonomy being granted to the product managers" were the key reasons why they fled.
The manager agrees: "The product teams aren't trusted to build anything, or come up with their own and probably more innovative ideas. They're the ones talking to users, hearing feedback — and are the ones with the expertise. But still, the C-suite is always interfering.
"It's kind of like a death spiral. If you don't trust employees, they begin to ask themselves, "Why am I even here?"
N26 didn't respond to our request for comment on the above claims. 
Improving salaries?
Some N26 insiders say that a big reason for the high turnover at the company is because of poor wages and an unequal promotion system that makes too many employees feel "undervalued".
One source, who joined N26 as a tech operations engineer in 2018, says he was aware his salary was below the industry standard. When he was eventually promoted to software engineer, a role with greater responsibility, he wasn't given a salary increase.
The reason, he was told, was that his personal development plan (PDP) — a document with a list of criteria that each employee needs to fulfil before getting a promotion — was incomplete. By the time he left the company after three years of working there, he had not been given a wage increase nor a permanent contract.
"These PDPs are just used as an excuse not to give people salary increases," he says. A former executive close to the HR function seconded this statement, adding that the reasons people were not given promotions were often arbitrary. 
At N26, there are two promotion cycles a year, in March and in September, which for a long time were the only way employees could get their salaries increased, according to four people Sifted spoke to. To be in with the chance of a promotion, employers have to pass a six-month probation period, get endorsement from their manager, receive a positive peer-to-peer review from four to six people and complete the criteria outlined in their PDP. 
The way peer-to-peer reviews work is that you have to select peers who will promote you. Then, it would go up to management who say yes or no, and pick their

favourites
Some employees tell Sifted that the process seems to be based more on a worker's popularity than their competence in their role.
"The way peer-to-peer reviews work is that you have to select peers who will promote you. Then, it would go up to management who say yes or no, and pick their favourites," says one of the former executives, who was involved in hiring. "Yes, there are some biases in there. If a person was not in favour with management, there was no way of growing into senior management."
The engineer agrees that the process is imbalanced: "I've seen people doing really great in their job and not getting promoted. And other people not doing anything and getting a promotion because they know someone or are friends of the founders. At the end of the day, it's politics."
N26 told Sifted that it conducted two company-wide salary re-benchmarking exercises over the course of 2021 and, as a result, salaries were reviewed and adjusted once in April and another time in September to bring pay in line with the market. The company said that in the September review, "over 90% of eligible employees received a salary increase".
The company added that it has onboarded new tools to help benchmark salaries across functions more accurately. It will continue with its biannual salary benchmarking exercises to "more quickly identify and respond as an employer to salary changes across our industry".
N26 also denied the claim of favouritism, explaining that it has a "rigorous" process for promotions including company-wide manager training sessions, as well as walk-in employee sessions in the run up to each performance cycle to "ensure that all processes, timelines and required steps can be communicated clearly and transparently to the workforce".
In 2021, the company said that 38% of eligible employees received a promotion. In addition, more than 150 open roles were filled with candidates from within the business. Performance feedback at N26 is also collected on a centralised platform so that each employee's professional development can be managed clearly and proactively, and benchmarked regularly against their development goals, said N26.
There is certainly a feeling of 'what took so

long?'
The salary increases of 2021, says one works council member, were "mostly done with the intention of bringing salaries at N26 more in line with market averages, rather than to exceed them". They add, however, that it's gone a "long way to improve employee retention".
"I've heard multiple people say things like 'I was thinking of leaving but now I probably won't," he adds. "However, there is certainly a feeling of 'what took so long?' From what I am hearing, some employees are wondering if market-average salaries now really make up for years of below-average salaries up to this point."
Can N26 continue to attract talent?
Since its founding, N26 has consistently attracted great talent from around the world. But some employees fear that the fintech will struggle to hire in the future.
Competition in the neobank market is fierce. Already, ex-N26ers have moved to London to join Revolut while others have joined Vivid Money, Klarna and Trade Republic in Berlin, according to two former employees Sifted spoke to. 
Oliver Hauser, a representative from German union Verdi, who works closely with N26's works council, says that N26 is already struggling to hire — partly because of the competition in the market, and partly because N26 has a less glossy reputation than it did a few years ago. 
He speculates that N26 has a reputation in the market for low wages (despite their recent efforts to improve) and long hours due to staff shortages. The works council debacle also may have dented the fintech's employer brand.
"I think many people became disillusioned [with N26]," says a former employee, speaking about why people have left. "When I joined, N26 was neck-and-neck with Revolut. Now N26 is worth €9bn and Revolut is worth €33bn and is going great guns." 
I'm so glad I was at N26 when it was still cool [...] I cannot imagine how it will be for someone new joining

now
The former engineer agrees: "I'm so glad I was at N26 when it was still cool. Knowing my own experience — and knowing how good the company was three years ago and how messy it is now — I cannot imagine how it will be for someone new joining now."
Still, N26 remains a good name to have on your CV, say three former employees. For better or worse, working at the fintech prepared them for their next roles, and even gave some of them the inspiration to found their own companies — several of which N26's founders have invested in. 
An early investor in N26 tells Sifted that the company has been "very aware of [staff] fluctuation" and has addressed this from multiple angles. "There's been really strong senior and international hires with tons of experience, so I am confident they will have a positive impact on attracting and retaining the best talent," he adds.
"Recruiters look quite favourably on N26 candidates. It's a company that puts you in demand," says a former N26 employee who, after a "pretty intense and emotional period" at the fintech, left in spring 2021 — without another job lined up. 
When she was recruited by her current company, the chief people officer told her that startups like poaching candidates from N26 because "they know they'll be hard workers who can cope with pressure".
She was surprised to learn when starting her new role that there were other former N26 employees in her team. They hosted a drinks event together one night, and called it "N26 survivors".
Miriam is Sifted's Germany correspondent. She tweets from @mparts_
John Stanley Hunter, fintech journalist at Finance Forward, and Amy Lewin, Sifted's deputy editor, contributed reporting.