A biting wind batters the grey Soviet tower blocks on the southern bank of Riga's Zunds river. Ilja Krumins, the cofounder of Gamechanger Audio, points to a rusty red garage nestled between them — it used to be the Latvian startup's headquarters.
"The garage was cooler," the guitarist-turned-entrepreneur tells Sifted. He misses it.
Stubbing out his cigarette, Krumins, 27, climbs the stairwell of the closest high-rise to the swanky hipster loft the startup now calls home.
This change of venue marks the team's rapid ascent — and the fact it now counts guitarists for Stevie Wonder, Marilyn Manson and the Rolling Stones as customers.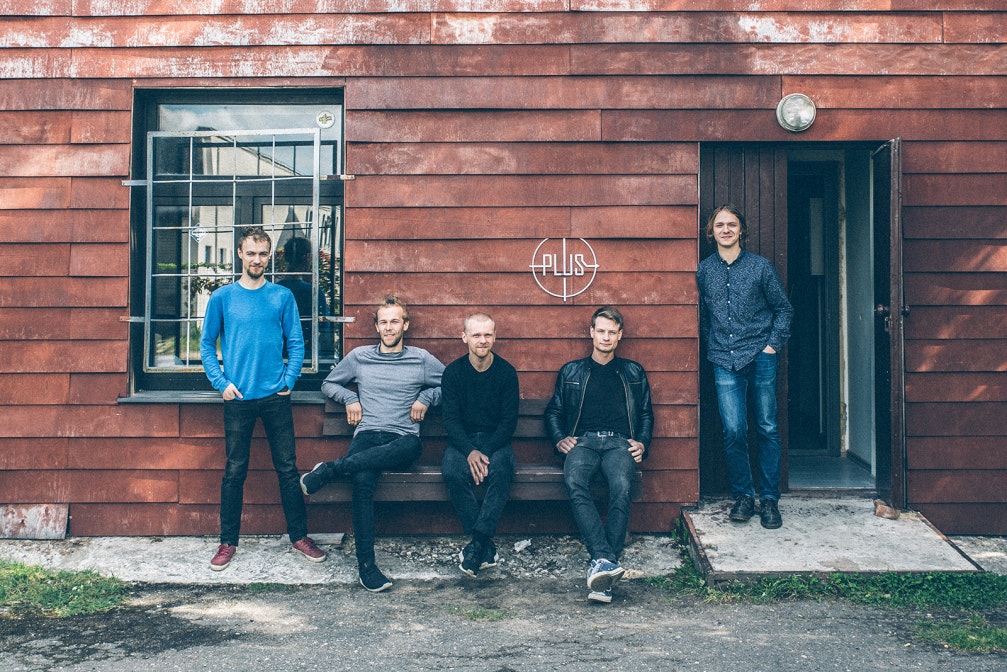 What does Gamechanger Audio do?
Gamechanger Audio makes effects pedals for musicians, but not as you know them.
It's first product, launched in 2017, was the Plus Pedal. This is a piano-pedal-like device that can layer different sounds on top of one another.
The startup's second product, launched last year, was the Plasma Pedal. This uses high voltage electrical discharge to make a radically new kind of noise distortion.
In 2018 — Gamechanger Audio's first full year of sales — the company turned over €1.25m ($1.41m), shipping more than 7,000 effects pedals to customers around the world.
It has fans in bands ranging from Royal Blood to Roxy Music.
Krumins, who previously spent years playing guitar at gigs on the Latvian gig circuit, says he realised music tech was ripe for disruption while studying guitar effects tools at the Institute of Contemporary Music Performance in London. "Like models of Nike sneakers, new ones kept coming out, but they basically all did the same thing," he explains.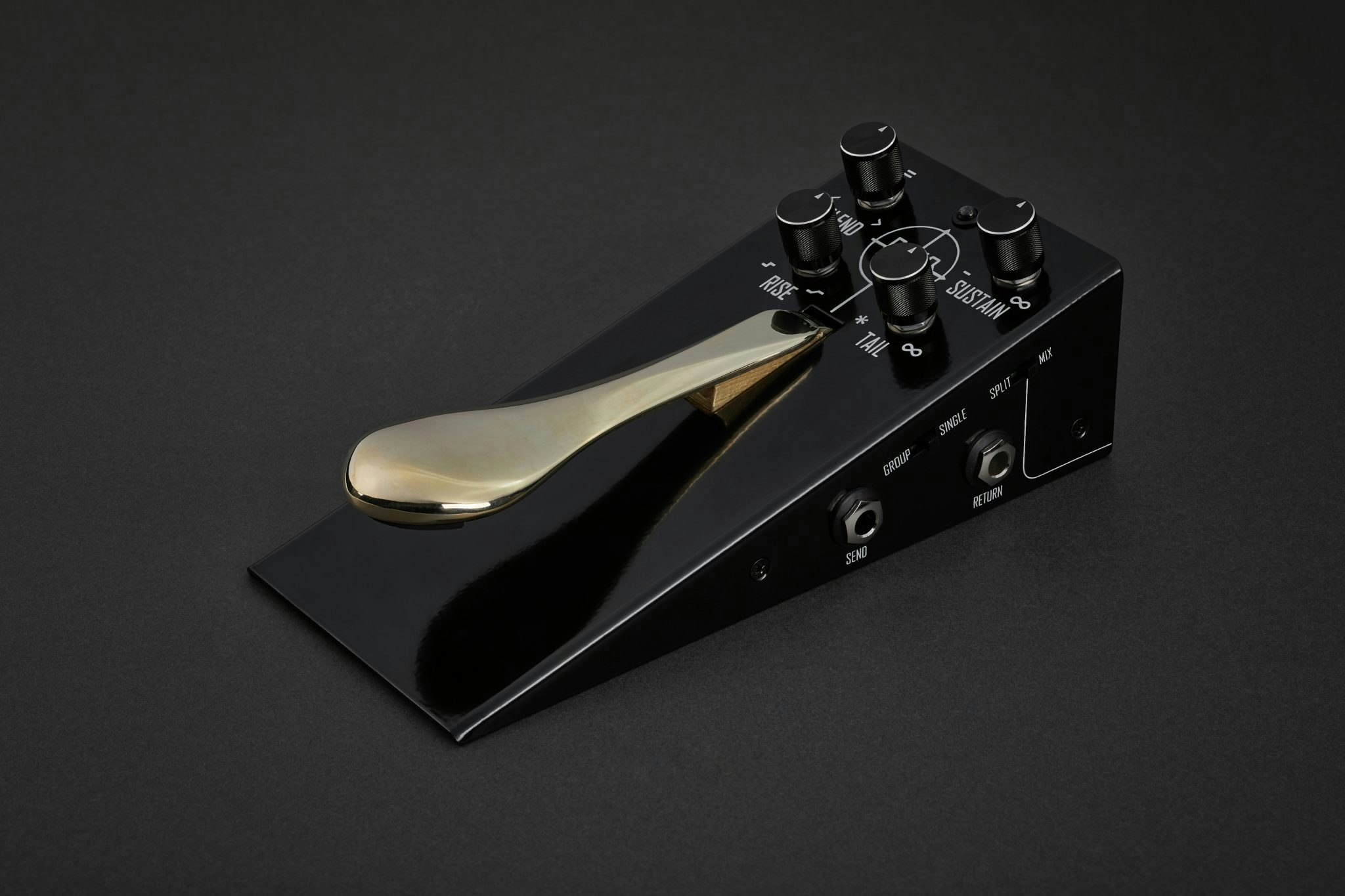 A guerilla approach to starting up
In 2015 Krumins cofounded Gamechanger Audio alongside fellow twenty-something-year-old musicians Kristaps Kalva, Mārtiņš Meļķis and Didzis Dubovskis (two of whom just happened to have day jobs as engineers). It took a little over a year for the team to build its first note-holding 'piano pedal' for electric guitars, with most work squeezed in at the Krumins family kitchen table between the hours of 6pm and 1am.
They thought we were a Latvian scam or something because we came so suddenly out of

nowhere.
Krumins adopted a "guerilla" approach to startup life, something he says it easy to do in Riga: he used the promise of whiskey to convince a local steel door shop to bend sheet metal for his first prototype and called on a local artist to cast the device's first foot pedal (after trying and failing to Google how to cast aluminium himself).
Investors, however, weren't so supportive. "There was dead silence," says Krumins remembering the frosty reception to one pitch. They couldn't understand the Plus Pedal's uniqueness, and one even mistook the team's miniature plastic model for the final product.
In 2017 the team crowdfunded the Plus Pedal on their own website instead. Gamechanger Audio raised $80,000 in pre-orders on the first day (and €200,000 in total), with musical legends like Jon Carin (of Pink Floyd fame) cashing in from the off.  
"PayPal blocked it all," laughs Krumins. "They thought we were a Latvian scam or something because we came so suddenly out of nowhere."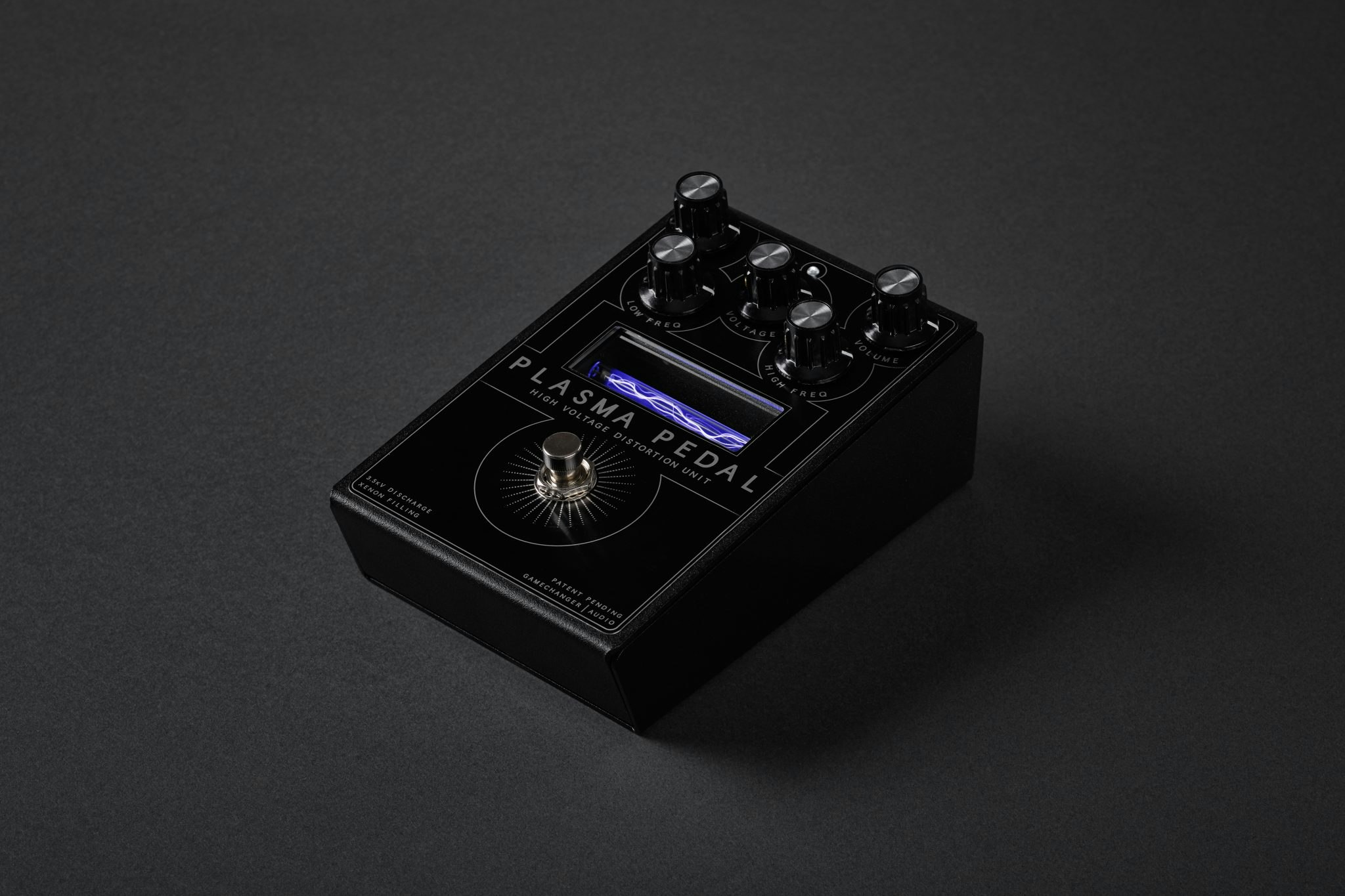 Success, with a side of chaos
Faced with overnight success, the team quit their jobs and moved from the Krumin family kitchen into the rented red shed.
All energy was focused on infrastructure: the payment systems, the website, shipping and tracking. It took eight months for the tiny team to secure a manufacturer in Ventspils and the first orders (placed in January) weren't sent out until August. The business only had stock 'to spare' a full year later in December 2017.
During these delays, the team had to learn how to manage hundreds of upset customers. The big takeaway is to keep people informed, Krumins says: "People only get angry when there is silence."
Gamechanger Audio went on to launch its second crowdfunding round in 2018 on Indiegogo, raising €300,000 to pay for the launch of the Plasma Pedal. Currently used by Jack White (of The White Stripes) and heavy metal bands like Rammstein and Tool, this sends a bright blue high voltage lightning bolt across its display when it is used and turns grown men turn into kids, says Krumins.
Now the startup is working on a pipeline of new products (including a synthesizer which generates sound from spinning electromotors). Krumins believes the business can continue to push boundaries that big names like Yamaha or Fender won't. "The super established companies innovate all the time but in smaller increments, they have too strong a foundation to go this far out of the box," he says.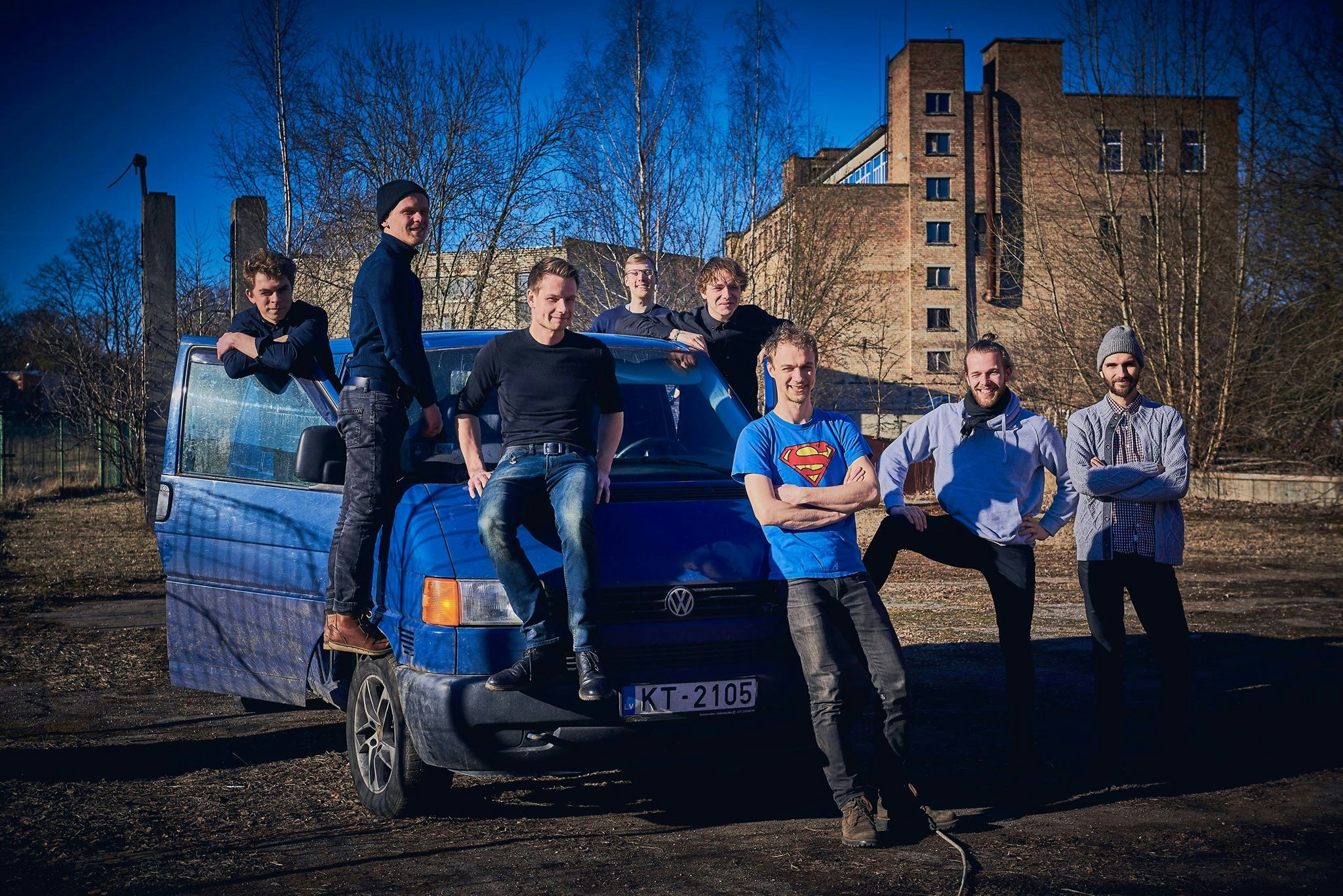 Investors need to open up to arts tech
Today Game Changer Audio — the startup dozens of investors turned down  — has revenues of €100,000 a month and has shifted away from online sales to be stocked by 65 retailers, including the world-renowned Chicago Music Exchange.
Investors need to be more aware of arts tech businesses says Dagnija Lejiņa, cofounder and CEO of Latvia's Digital Freedom Festival (a tech event which actively embraces the arts as well as traditional entrepreneurs).
"There are still very few investors who understand the specifics of the music and arts industry, which puts additional pressure on startups," Lejina told Sifted at another Latvian startup festival called TechChill.
Over a million effects pedals are sold in the US alone each year, with the wider global music production equipment market expected to reach $9.93 billion by 2021.
If investors don't sharpen up, they will miss opportunities, especially in an age where experience is everything, Lejina adds: "In the post-material society, people want to spend more and more time and money on entertainment and enhanced lifestyle experiences …  From this perspective, the future of music and arts tech is secured."