Felix Haas is founder of IDnow, Amiando and UnicornPitch, an active angel investor and the co-host of Bits & Pretzels, Munich's annual conference for startup founders.  
What is the city's biggest strength?
Munich is the centre for many of Germany's big industrial companies including BMW and Siemens as well as a lot of the smaller Mittelstand companies that are now waking up to using technology. Many of these companies are now creating their own incubators and startup labs (for example BMW's Startup Garage). It is a good place to be if young entrepreneurs want a connection with industry. There are opportunities to apply technologies to real world problems very quickly here and startups can often do the first $10m - $15m of their revenue with local partners. That is unique.
Munich is a good place to work with insurance and financial services companies. There is also an interest in hardware, IoT and deeptech. (For example IBM located the global headquarters for Watson IoT in Munich in 2015.) It has more B2B startups compared with Berlin, which means these companies can be a bit under the radar, but they are building something meaningful and valuations should stay firmer, even if there is a correction in the very high prices paid for consumer-focused tech businesses.
What is the biggest challenge?
Costs are high for office space - some of the highest in Germany. Munich has always been expensive because it is a city with a high quality of living and because of the big companies located here.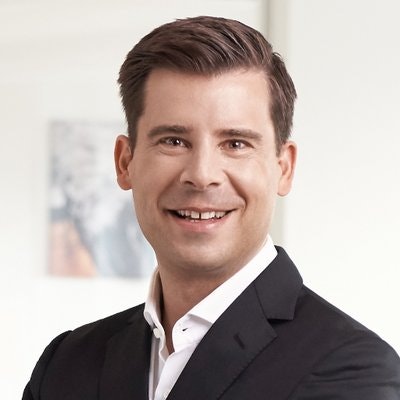 In what ways has it changed over the past few years?
I moved back to Munich in 2006 after spending several years in Silicon Valley and Munich was boring then from an entrepreneur's point of view. Everyone just talked about Siemens and Allianz. Things started to change in 2008 when Berlin emerged as a tech hub - more and more people in Munich started to be interested in startups, it started to feel like reasonable alternative to just going to work for a big established company. But we still felt that everyone in the tech media was just raving about London and Berlin, so my two partners decided to start our own conference. That was the idea behind Bits & Pretzels, which now attracts more than 5,000 startups every October. It has helped get people's attention. Nathan Blecharczyk (cofounder of AirBnB) came one year and a few months later when I went to see him in Silicon Valley he was still showing people pictures of himself at Bit & Pretzels, wearing lederhosen and drinking beer in the Octoberfest beer tent at 10 in the morning.
How easy is it to hire people?
Berlin is still the bigger ecosystem so there is more talent available there. Recently big tech companies like Microsoft and Google have opened offices in Munich so they have added to the competition for talent. It can be frustrating if a smaller startup wants to hire a great developer who then gets a 2x offer from Google. On the other hand, they do eventually get bored working at the bigger companies so smaller startups can often hire them later when they want to do something different. It is a mixed blessing.
How easy is it to find funding?
Munich was one of the earliest bases for VCs in Germany. Earlybird Ventures and Wellington Partners were all in Munich in the early 2000s. It was ironic that when the startup scene first emerged in Berlin all the investors were still in Munich.
Now Munich is starting to see a second wave of investors. There is a lot of capital here for pre-seed, seed and A-rounds, even a little series-B investment. But there are very few that are doing series-C and beyond. Munich is starting to be on the radar for big pan-European VCs like Atomico, however, and we are starting to see more $50m+ funding rounds.
Sifted Newsletters
Sifted Newsletter
3x a week
We tell you what's happening across startup Europe — and why it matters.
What is the social side like?
There are a lot of smaller events every week such as a founders' poker night and angel meetups. The best way to find them is to ask around. (There is also a selection of meetups here).
7 quick questions:
What is the best event to attend?
Bits & Pretzels (Sep 29-Oct 1, 2019) It is a three-day conference with the last day spent purely on networking in an Octoberfest beer tent. It really helps break the ice.
Who do you need to know?
Florian Mann, CEO and cofounder of Werk1
Andy Goldstein, co-founder and managing director at Deloitte Digital and co-founder and and executive director of the LMU Entrepreneurship Center
Where is the best location to work?
There isn't one single area where all the startups are located - they are dotted around the city. Werk1 is one of the most popular co-working spaces. (More co-working options can be found here.)
Biggest startup success story from the hub?
FlixBus, which offers long distance bus rides at low prices through an online booking service, is a good example of a Munich company that has reached global scale and has recently entered the US market. (It is also reported to be planning an IPO).
Which are the 5 most exciting companies to watch?
IDnow (of course!) which provides identity verification for many of the rising fintech companies
Celonis, a business process mining company with an impressive list of big corporate clients including L'Oreal, Deloitte and Vodafone.
eGym, which offers digital, cloud-connected exercise machines
Usercentrics, which helps companies manage GDPR and e-privacy consent
Scalable Capital, which offers algorithm-based investment strategies at low cost
Which newsletters or sites are the ones to follow?
Munich Startup is a good source for news
Which universities, research centres and corporates are influential in the city?
The Technical University of Munich has an entrepreneurship centre with services for startups as does the affiliated UnternehmerTUM. The LMU Entrepreneurship Centre and the Centre for Digital Technology and Management (CDTM) are also influential.