Business angels are often the first money into a startup — and play a crucial role in getting them off the ground. They can write cheques quickly, share hard-won advice and provide a signal to VCs that an idea is good enough to invest in.
Increasingly, experienced founders and operators are becoming angel investors to share their expertise — and capital — with Europe's up-and-coming entrepreneurs. Many of these operators have clubbed together to form syndicates — such as the all-female Lumus Investment Collective and SpotiAngels, from three former operators of Spotify — meeting growing demand from startups to have operators on their cap tables. 
The most active operator angel investors in the DACH region — Germany, Austria and Switzerland — include several familiar faces, including the founders of Personio, Celonis and Home24 and the former head of global strategy at Swedish healthtech Kry. These angels are investing in companies across Europe and beyond — and theylove SaaS. 
👉 Read: Angel investing 101 — everything you need to know
There are only two women on this list. Sifted knows of a few that didn't want their details shared, but please let us know if we have missed anyone and we can update the list.
Here are the 10 most active operator angel investors based in the DACH region, who have invested in the most European startups from January 2022 until March 2023. Our methodology is listed at the end.
1. Johann 'Hansi' Hansmann 
Location: Vienna
Number of deals in 2022-23: 22
Hansmann is a serial entrepreneur who founded a string of companies in the pharmaceutical industry. He's also a very active business angel, an adviser to European startups and a former president of the Austrian Angel Investors Association. Many of Hansmann's investments have exited, including Runtastic (sold to Adidas) and Busuu (bought for €385m).
Hansmann invests primarily in internet and health startups in Austria, Germany, the UK and Spain. In the last 15 months, Hansmann has confirmed to Sifted that he made 22 investments including Ohana, an app that allows parents to monitor their children's smartphones, and Glacier, which creates programmes to train companies in climate action skills.
2. Carsten Maschmeyer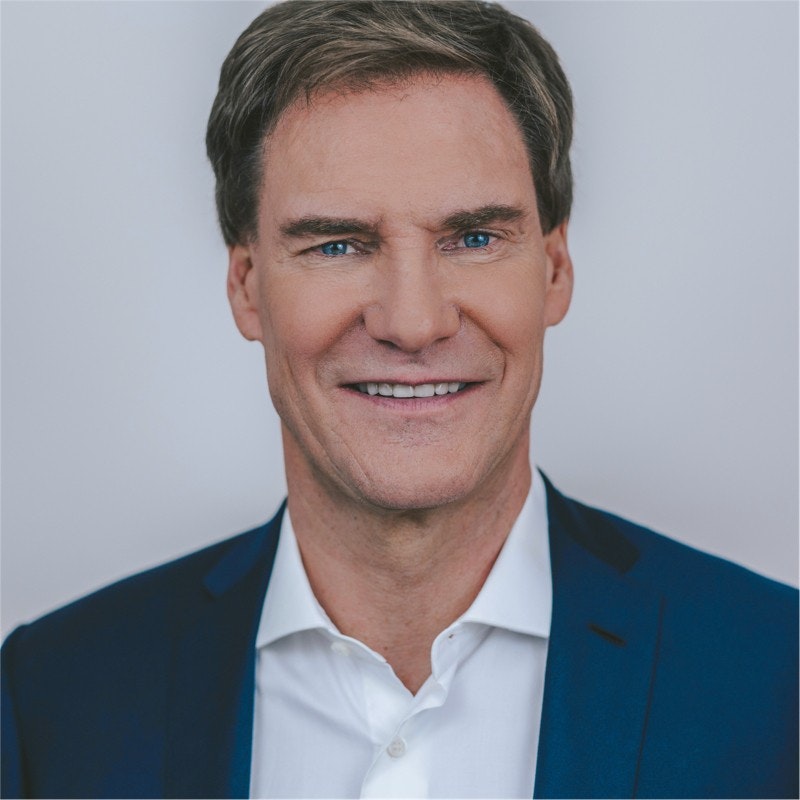 Location: Munich
Number of deals in 2022-23: 12
Maschmeyer is a German billionaire and investor primarily known for being a judge on the German investment television series "The Lion's Den". He's made 12 investments in the last 15 months, mostly at pre-seed and seed, according to Dealroom.
They include podcast analytics startup Voxalyze; Brain Health, a biopharma company developing psychiatric therapies for mental health disorders; and TRIGGin, which offers a device that relieves muscle tension with a trigger button.
3. Gloria Bäuerlein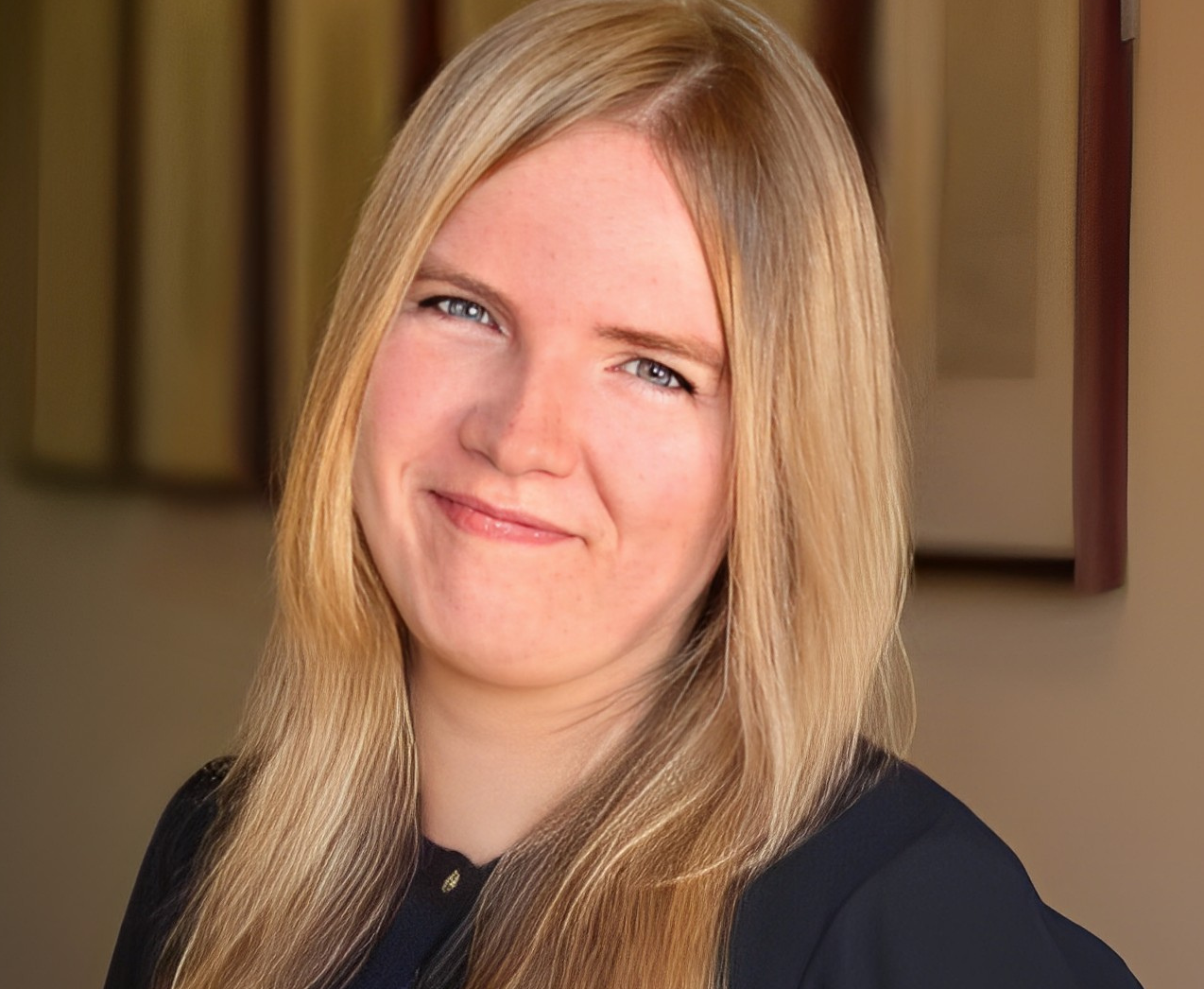 Location: Berlin
Number of deals in 2022-23: 10 
Bäuerlein, a VC turned operator, has been angel investing since 2018, backing companies globally in B2B, SaaS and digital health. She confirmed to Sifted that she's backed 10 startups since January 2022, including B2B transactions software startup Procuros, a video API for developers, Synq, and compensation benchmarking platform Ravio.
She also recently raised her own solo GP fund of €21.5m, which she'll use to invest in B2B startups at pre-seed and seed.
4. Hanno Renner 
Location: Munich
Number of deals in 2022-23: 6
Renner, the founder of HR tech unicorn Personio, has become one of Germany's most active angels in recent years.
The Munich-based skipper-turned-entrepreneur has made five investments in the last 15 months, most recently in Parloa, a startup helping companies improve customer service with conversational AI. 
Renner's other recent investments include Data Guard, a compliance software company focused on data privacy and information security, and Gigs, which offers flexible subscriptions for smartphones and wearables.
5. Bastian Nominacher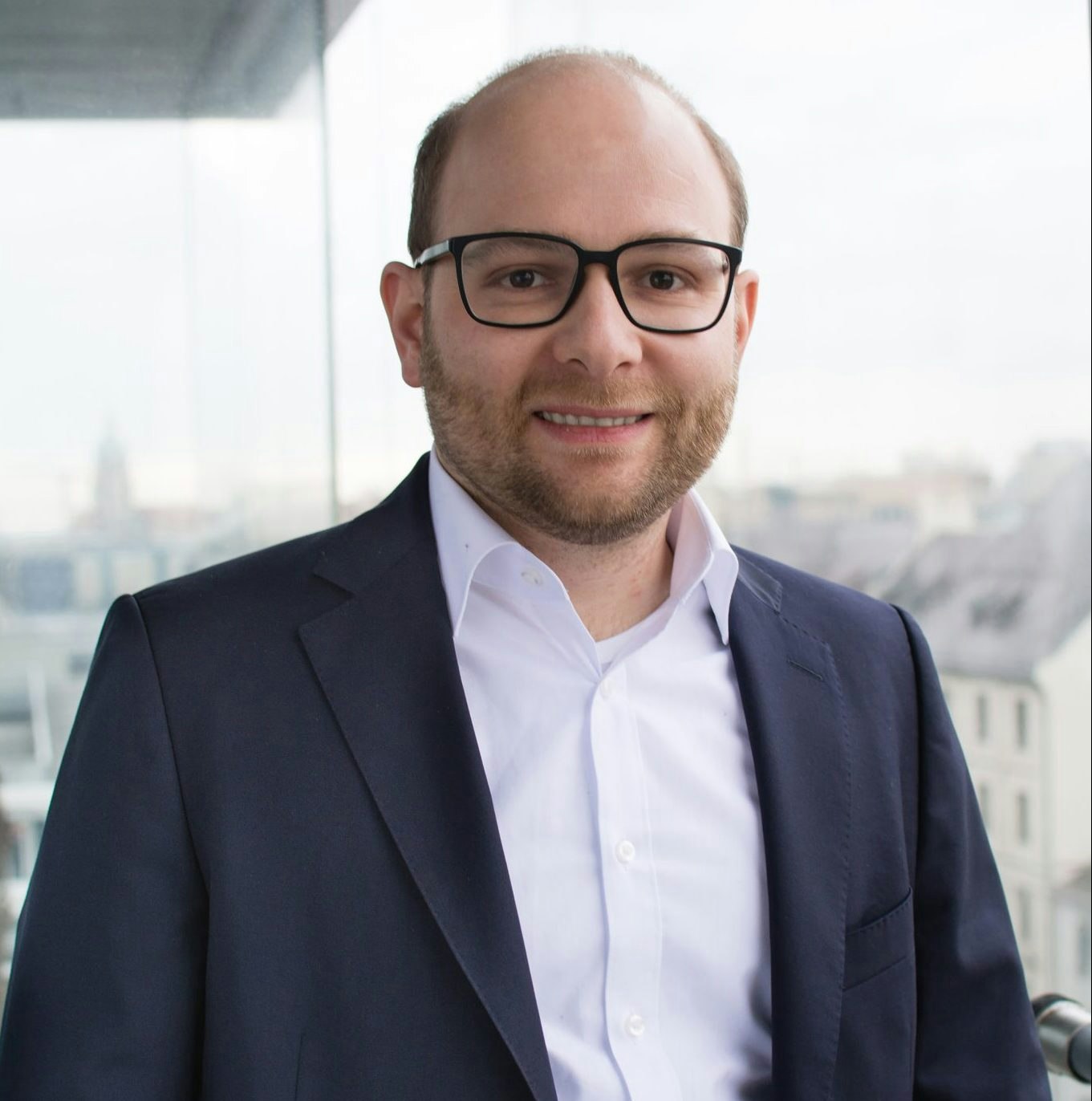 Location: Munich
Number of deals in 2022-23: 6
Nominacher, the founder of process mining unicorn Celonis, is a household name in German tech.
The Munich-based entrepreneur and angel investor has participated in several rounds — mostly in SaaS and AI startups with other angels on this list. 
His first angel ticket was in the Series A round of Talentry, a now-exited social recruiting platform provider, in 2018 — alongside Carsten Thoma. Nominacher also participated in Data Guard's Series B round in September 2022 with Thoma (again) and Hanno Renner.
His other investments in 2022 were in the Series A round of Vertice, a London-based SaaS purchasing platform, and the Series B of Keelvar, an intelligent sourcing and automation platform.
6. Andreas Kupke
Location: Lüneberg, Germany
Number of deals in 2022-23: 6
Kupke is the former managing director of Finanzcheck.de, a consumer loan marketplace, who later went into VC. Now he has his own family office, Kupke, which invests in tech startups.
As an angel, Kupke has invested in six startups in the last 15 months, according to Dealroom. They include Vaeridion, which offers green air mobility technology, GovRadar, a SaaS platform to simplify public procurement, and Bliq, which helps gig workers manage their workflow across multiple platform jobs.
7. Verena Pausder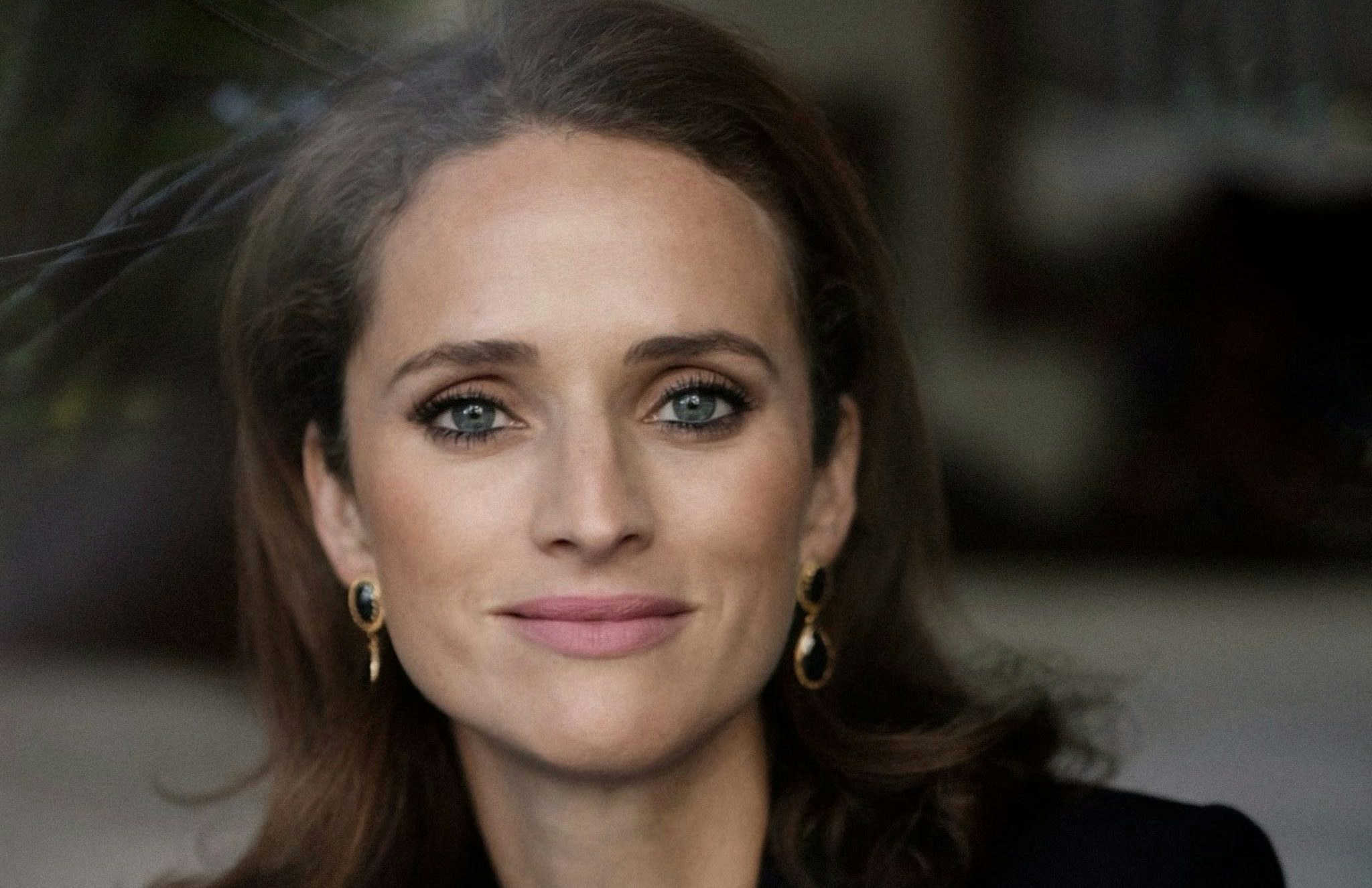 Location: Berlin
Number of deals in 2022-23: 5
Pausder is the founder of two startups: Fox&Sheep, a digital education startup for children, and HABA Digital, a digital workshop platform teaching children coding, robotics and other technical skills. She's also the cofounder of a women's football team, FC Viktoria, where she regularly plays herself. 
The serial entrepreneur has been investing in startups, mostly in the education, financial services and software sectors, since 2015. 
Her investments since January 2022 include social learning app Knowunity, meal delivery service Circus and Bling, a children's debit card for pocket money.
8. Carsten Thoma
Location: Zürich
Number of deals in 2022-23: 5
Swiss entrepreneur and investor Thoma has made five angel investments since January 2022, according to Dealroom, mostly in SaaS. They include cybersecurity awareness platform and soonicorn SoSafe, Flowers Software, a tool to help people manage their workflow, and Pelico, a factory operations management system. 
Thoma is the cofounder of software company Hybris, which he exited to German software giant SAP in 2014. Thoma stayed on as president for SAP Hybris until 2018.
9. Felix Jahn

Location: Berlin
Number of deals in 2022-23: 4
Jahn is a familiar face in the Berlin tech scene. After a brief stint as a consultant for Bain & Co, Jahn joined Rocket Internet as managing director. He later founded Home24, an online furniture shop, in 2009 and McMakler, a real estate transactions platform, in 2015.
Jahn is an angel investor in many of Berlin's most prolific tech companies, including used car marketplace AUTO1 and online retail giant Zalando.
Since January 2022, Jahn has made four angel investments, according to Dealroom. They include Surfboard, a team planning tool for customer service teams, and Valuecase, a customer engagement tool for B2B sales teams.
10. Moritz Thiele
Location: Vienna
Number of deals in 2022-23: 4
Thiele was the CEO of Finanzcheck.de for 11 years up until 2021. He's now the owner of CoastCap, a Vienna-based investment firm that primarily invests in private tech companies at all stages.
As an angel, Thiele has made four angel investments since January 2022, including MYNE Homes, a digital co-ownership platform for vacation rentals, and Hive, a distributed storage and computing platform. Thiele also backed Buya, a marketplace for live online learning, at seed in January 2022, alongside his former colleague Kupke.
Methodology
Since many angels choose to not publicly disclose their deals, it's harder to track angel investments than VC investments. To put together this list, we used the public information available — via Dealroom and Crunchbase — and then contacted the angels to check the number of investments. A few angels did not confirm their details to Sifted, as noted above.
While the list offers a good overview of the founders and operators that are now investing into the European startup scene, we acknowledge that there are gaps in the data, meaning some prominent angels might have been left out.