This roundup first appeared in our weekly Wednesday newsletter. If you'd like to get this straight to your inbox each week sign up here!
It's been a big old week in Europe's mobility scene. Voi raised another $85m round (just one year after launch), e-bike startup Cowboy expanded into three new markets and German used-car marketplace Frontier Car Group received a mega investment.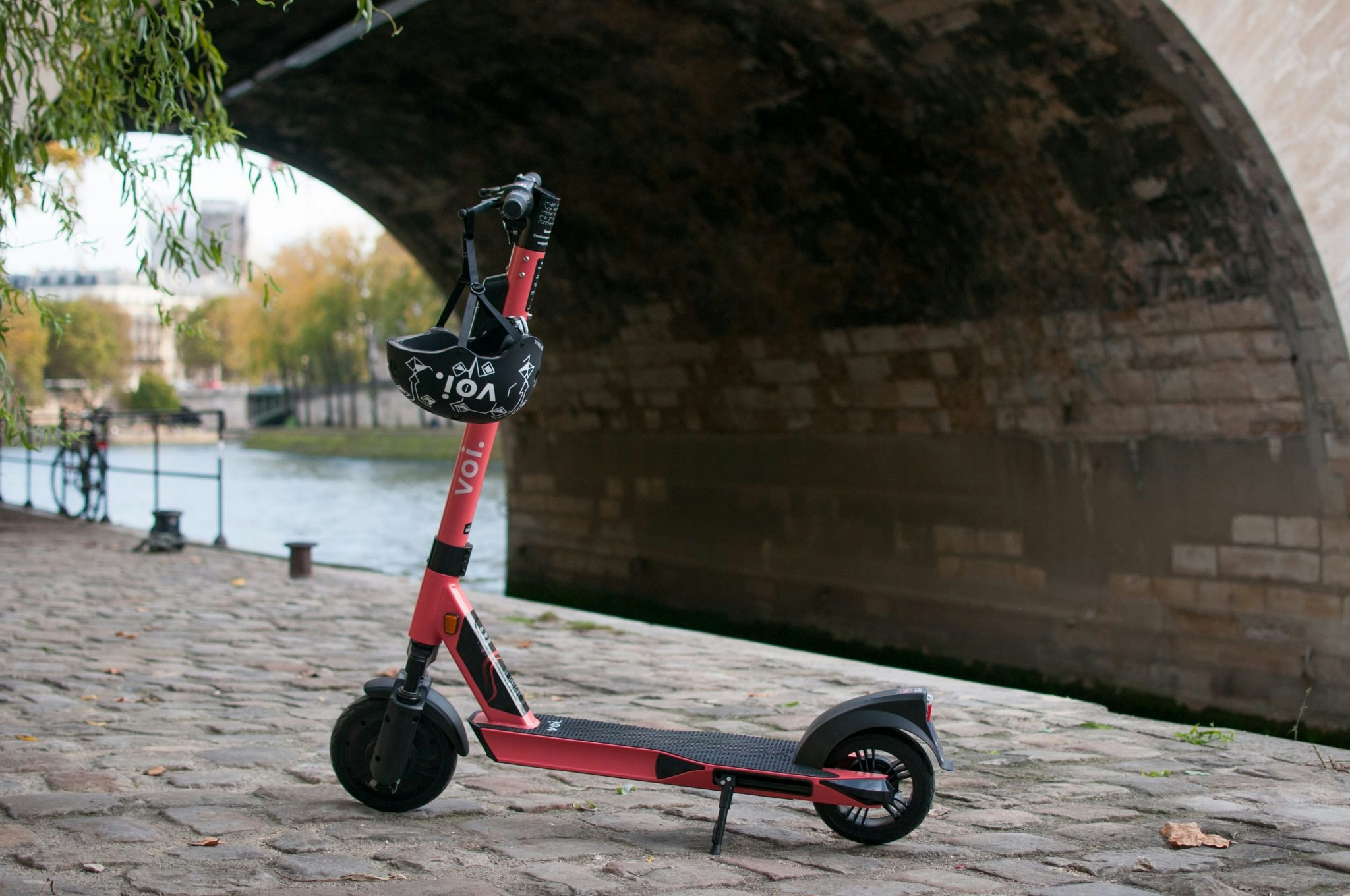 1) Scooter startup Voi raises $85m and plans to improve unit economics
One of Europe's leading scooter startups (and the best funded of the bunch) has raised a new round of funding from leading venture capital funds. Sweden's Voi has now received $135m of investment since launching just over a year ago. 
Like its competitors, however, it's far from profitable. Voi chief executive Fredrik Hjlem told Sifted that Voi is profitable in just four of the cities it operates in — but in 2020 it plans to change that big time. 
The plan to improve unit economics and make big profits focuses on three things: 
Get more rides per day per scooter
Become more efficient at recharging scooters (this is where the swappable batteries in Voi's latest model will play a big role) 
Keep scooters on the streets for longer, with better hardware and smarter maintenance systems 
We dive into the details with Hjelm here 

2) But aren't electric scooters a terrible business? Bolt's chief executive thinks so
Ironically, given that ride-hailing firm Bolt has launched electric scooters in 10 cities this year, the company's founder and chief executive Markus Villig thinks that they're pretty expensive and horribly unsustainable. 
There's also little to distinguish one scooter service from another, he told Sifted.
"There's essentially no difference. It's a super, super commoditised space and it's extremely hard to differentiate on hardware or software or anything. Anyone can basically buy a thousand scooters off the shelf and launch in any city they want." 
Youch. 
So why is Bolt planning to expand its scooter service into more cities next year? Sam Shead finds out.
3) Electric bike startup Cowboy launches in the UK, Spain and Italy
Perhaps there's another kind of electric vehicle we should all be paying attention to: electric bikes.
Belgian e-bike startup Cowboy launched this week in the UK, Spain and Italy. Its bikes are already available in France, Germany (where it makes half of its sales), the Netherlands, Austria and Belgium. 
It's hoping to target city commuters — but not, crucially, the kind of people who already cycle. Cowboy wants to lure people who currently get the train or bus or drive to work to instead take to two wheels. 
To find customers it's employing the tactics used by many direct-to-consumer brands before it: lifestyle-focused Instagram account, concept pop-up stores where people can try out the product and "experience" the brand, and a hefty focus on design. 
But will the €1,790 price tag be off-putting to an audience with thousands of €3 e-scooter or e-bike rides on their doorsteps? 
Read our full piece on Cowboy here, including plans for future products.
4) German used-car marketplace Frontier Car Group gets $400m from OLX
Dutch classifieds business OLX (part of Naspers) has taken a majority stake in Berlin-based startup Frontier Car Group. The two businesses will now merge. 
Frontier Car Group, which sells used cars in emerging markets, isn't the sexiest startup in Berlin but it's a killer. It was founded in 2016, raised over $150m before this latest investment, sold $700m worth of cars last year and is active in 10 countries, including Mexico, Turkey, Nigeria, Pakistan and India. Its founder Sujay Tyle is also just 26.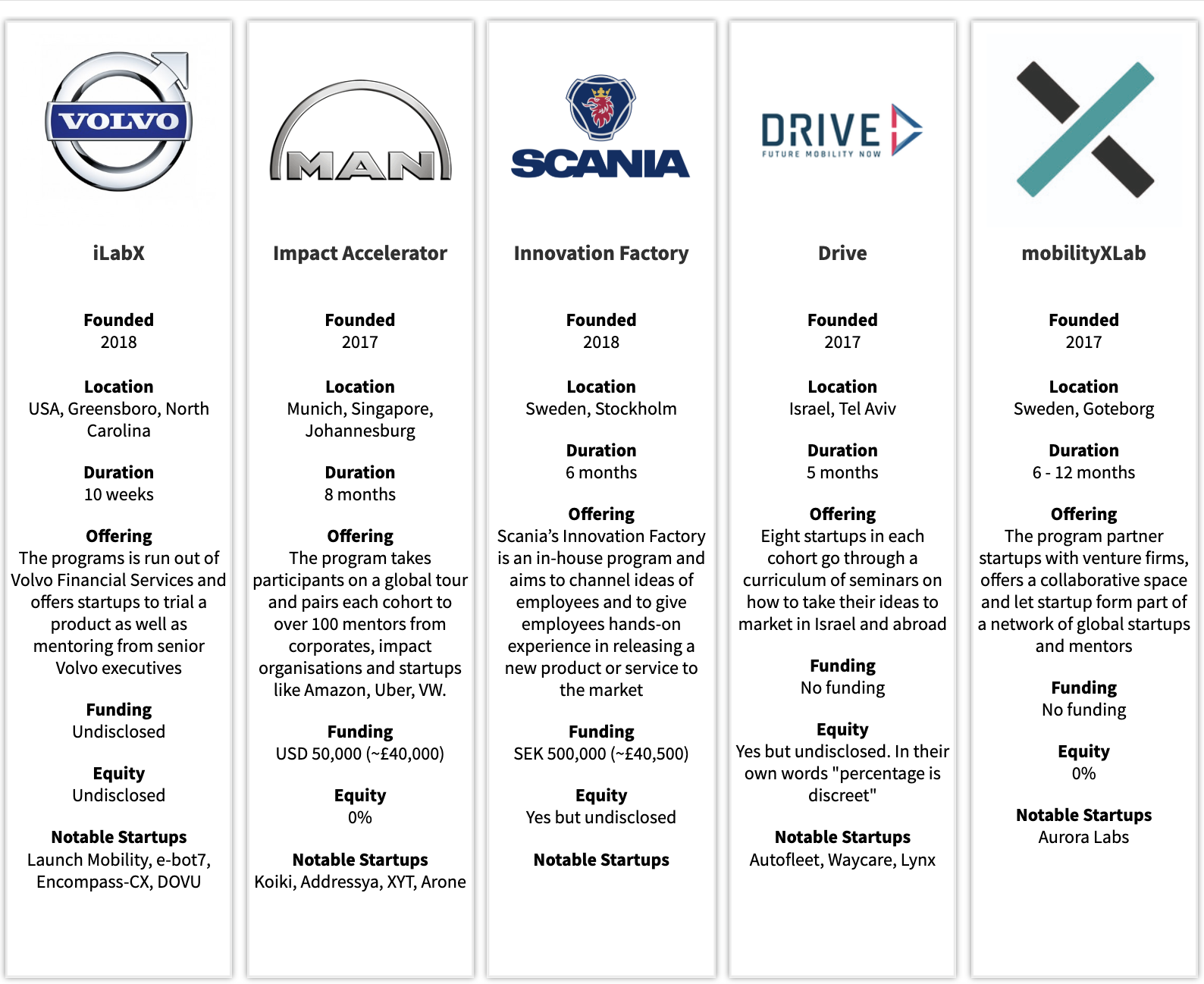 5) Which are the top auto industry accelerators?
If any industry has embraced the startup accelerator it's the auto industry. Just about every major carmaker has their own startup "garage" or programme, alongside corporate venture funds.
We profile them here. Have we missed any?
In other mobility news:
On-demand public transport company in has partnered up with petrol giant Shell in Amsterdam. They're working on a smart-charging project.