This roundup first appeared in our weekly Wednesday newsletter. If you'd like to get this straight to your inbox each week sign up here!
1) Self-driving car startup FiveAI launches groundbreaking trials in London suburbs
The streets of Bromley and Croydon, two of the less glamorous London suburbs, are now home to a 19km self-driving car research route, where vehicles are carrying passengers on UK streets for the first time. 
Not just anyone can have a go, however; the two-month trial will be invite-only. Passengers will be quizzed on how they felt about the service with regards to safety, price and use cases.
This is, says the Transport Research Laboratory (TRL), "the UK's most advanced demonstration of self-driving vehicles on mixed-use public roads". Insurance company Direct Line is also involved, as it wants to figure out how best to insure non-human drivers. 
2) France has set new rules for e-scooters
From this Saturday, under-12s are out of luck as they will no longer be allowed to use the e-scooters, which have been such a menace on the streets of the city. 
Other rules include:
No riding while WhatsApping
No riding with headphones
No riding on pavements (except in designated areas) 
Only one rider per scooter
No riding faster than 25km/h (as of next July) 
Those who break the rules could be fined hefty fees — speeding could result in a penalty of up to €1,500.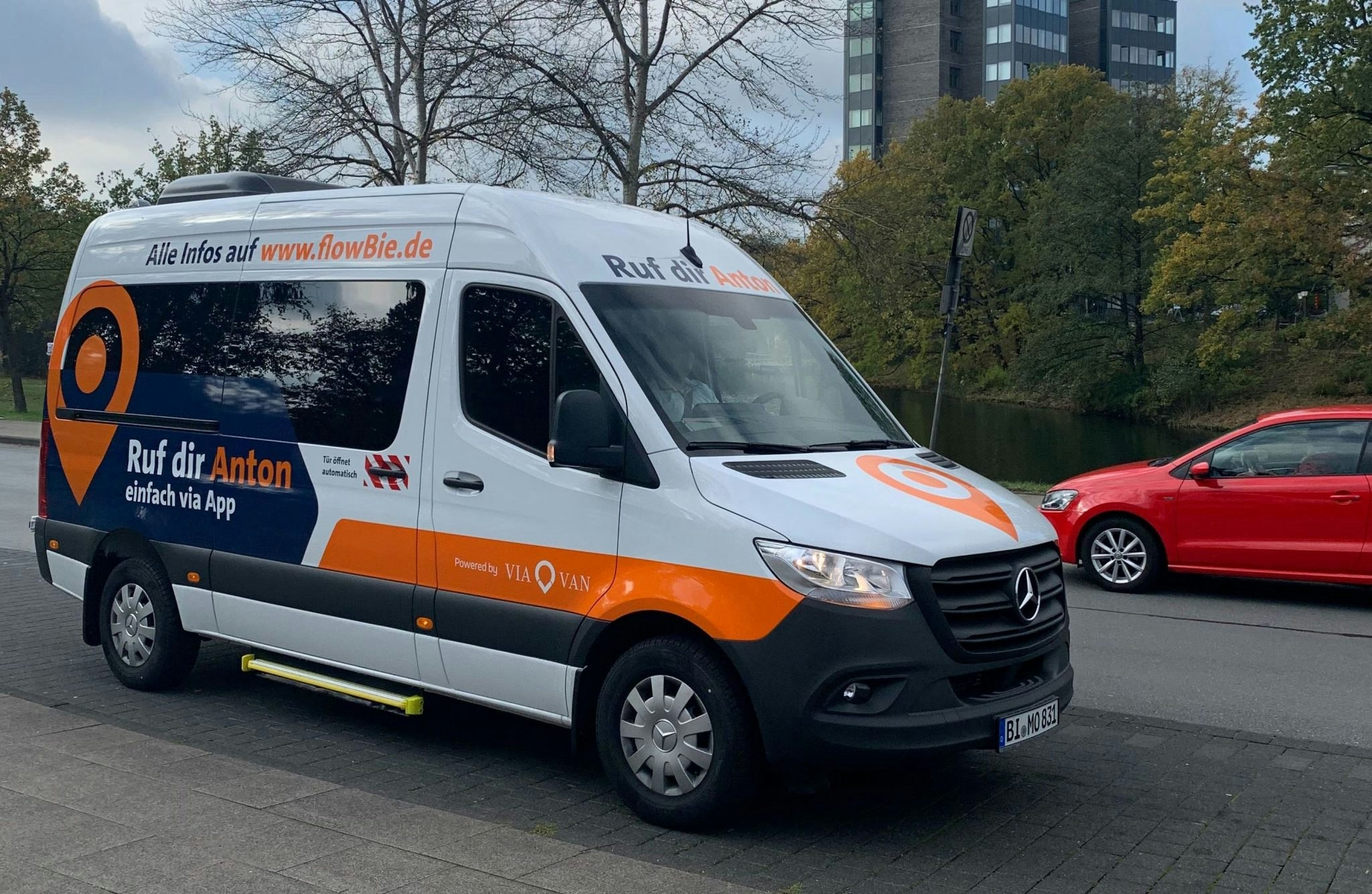 3) ViaVan launches new German service
ViaVan is on a roll. Hot on the wheels of launching an electric shared transport service in the UK city of Milton Keynes last week it has now launched on-demand ride shares in Bielefeld in Germany. 
In the city of Bielefeld, which is home to only 300,000 people, ViaVan is supplying its technology to local public transit operator moBiel. The new service, dubbed "Anton", will cover times and areas where public transport is patchy — such as evenings and weekends — and provide an alternative to private cars. Passengers will be able to pick up one of the eight-seater vans at a 'virtual bus stop' after requesting it via the Anton app. Rides are also cheaper than local Bielefeld Westfalen buses, at €1.50 per ride. 
In other mobility news:
German scooter startup Tier has new announcements weekly; this week is has started selling refurbished scooters. This savvy strategy could be to make the company seem more "green" and get a healthy injection of cash flow; Tier has recently introduced scooters with swappable batteries, which will replace its existing fleet. With this plan hoards of old scooters could find a new home — if Tier can convince customers to stump up €699 for a scooter rather than simply rent one