Hey venture capitalists, want to find more female-led startups for your portfolio? Hold a female-only pitch competition.
At least that is what M12, Microsoft's venture capital arm, did last year after becoming frustrated by the lack of female-founded companies on its books. It worked so well that the venture capital fund is now planning to repeat the exercise again later this year with even more money on offer.
We depend a lot on our networks for finding companies and our networks are very

similar.
M12 is partnering with Melinda Gates' Pivotal Ventures and Mayfield, the global venture capital fund, to broaden the project's reach.
M12, formed in 2016, is actually not too bad in terms of gender balance, as far as venture capital companies go. Around 40% of the investing partners are female.
But it was still not investing in female-led companies. Only eight of more than 80 investments had a woman in the founding team. Although 10% isn't too bad by industry standards — last year female-founded startups got just 2.3% of all capital invested in venture-backed startups.
"My team kept asking why are we not seeing more female entrepreneurs? We had a few female-led companies in the portfolio but just not enough," says Nagraj Kashyap, managing partner at M12.
Kashyap says it is particularly hard to find female-led startups in the sectors that M12 invests in — enterprise software and deeptech. Plus M12, like so many other venture capital funds, was a victim of being too dependent on its own "bubble" of existing contacts.
"When VCs look at ideas they do give a lot of weight to who the recommendation comes from. We depend a lot on our networks for finding companies and our networks are very similar," he says. For women outside that network it is hard to break in.
Sifted Newsletters
Sifted Newsletter
3x a week
We tell you what's happening across startup Europe — and why it matters.
So M12 set up a pitch competition for female founders to branch out beyond their usual networks.
Canada's Acerta Pharma, which uses artificial intelligence tools to predict car malfunction, and US-based Mental Canvas, which makes digital sketching tools, were the two winners, bagging a total investment of $4m.
Julie Dorsey, founder of Mental Canvas, says that while she had already made some progress with her fundraising round before the competition, winning definitely helped to open doors.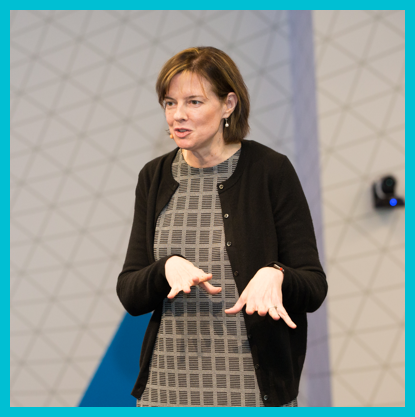 "When we won our investors became even more interested, it was a nice FOMO moment and added a lot of credibility to us as a company," she says.
Pitching in an all-female competition was also a refreshing change from facing all-male venture capital boards, who would spend time talking about the novelty of Dorsey as a female computer scientist.
In this year's competition there will be $6m in investment on offer — $2m each for two enterprise software startups and $1m each for two deeptech startups.
Startups with at least one founder who identifies as female can apply here, applications close on December 15, 2019.