Digital pets are nothing new: for as long as we've been hanging out online, people have been trying to sell us pixelated counterparts of our real-life animals. And now, as the next generation of the internet looms — Web3 — a new crop of startups is winning investment to bring our furry friends into the metaverse. 
So, is the idea of the meta-mutt just another flash in the hype pan, or can they truly replace man's best friend with a solid business opportunity?
History is on the meta-pets' side, with major commercial hits like Tamagotchi, a 90s handheld "virtual reality" pet, selling 83m units globally as of March 2021.  
Yet another case study is pet simulation game Nintendogs; the Nintendo DS handheld console game (which was discontinued in 2014) has sold a cool 24m copies, with users who couldn't own real-life dogs loving the experience. 
We spoke to a few of the "petaverse" founders who are already putting VC money to work, as they try to bring man's best friend into the metaverse.
Hardware killed the cat
Susan Cummings is cofounder of Cardiff-based Tiny Rebel Games, which recently raised a $7m seed round to build Petaverse Network. It designs artificially intelligent cats, which the company promises will work across different metaverses. 
The idea is that your pet can accompany you wherever you go in the virtual world, joining you in anything from a work meeting to a quest to fell an ancient dragon. She says that, when compared with prior successes like Nintendogs, the metaverse presents one big advantage: these animals aren't prisoners to hardware.
"The problem with Nintendogs is that they're forever confined to the [Nintendo] DS… It's a pity they couldn't be separated from that device," Cummings says. A pity — and a lost business opportunity.
Sifted Newsletters
Sifted Newsletter
3x a week
We tell you what's happening across startup Europe — and why it matters.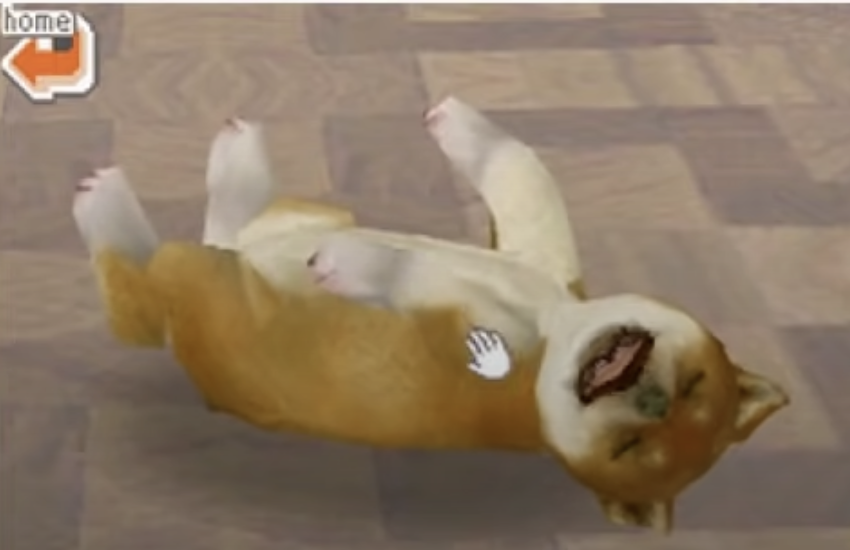 So, where Nintendo was able to sell 24m copies of Nintendogs in the few years the DS was in production, Tiny Rebel Games is creating virtual pets it says will be usable for decades to come. To achieve this, it's trying to make sure its metapets could be recreated by different development teams working on different metaverse platforms, no matter how the technology changes.
"Their DNA — their soul — those will stay the same. Even their memories of how they problem solve. So imagine in the future, your child or grandchild, having basically this digital heirloom — like a real physical pet that just continues to live on," says Cummings.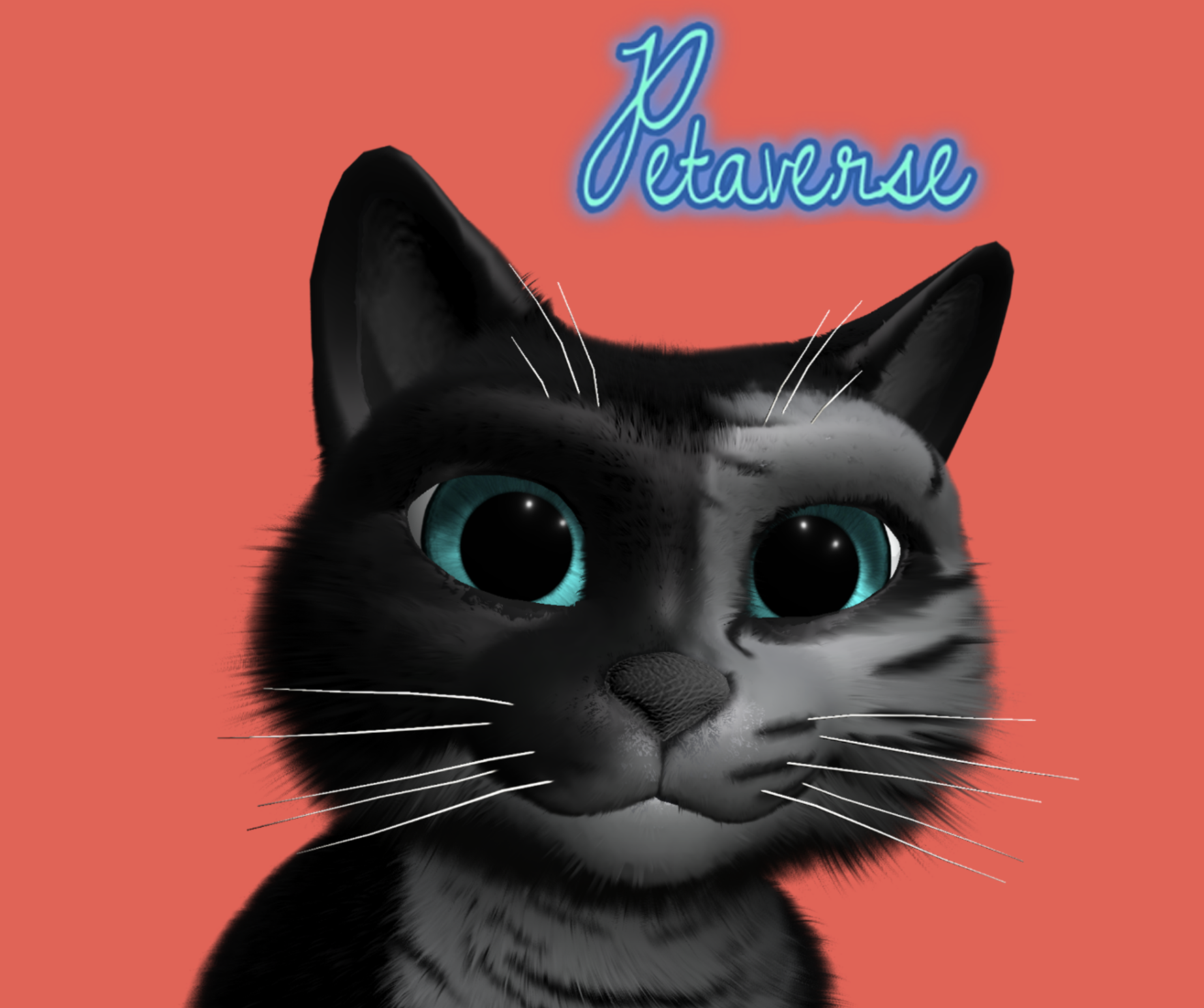 She adds that this will be made possible by attaching easily readable metadata to the pet, showing its characteristics and personality traits. Third-party developers will also be able to use Tiny Rebel Games's own "Petacore" AI system, to let the cats move and behave in the same way across platforms.
Users will be able to buy these meta-cats as non-fungible tokens (NFTs — digital assets on the blockchain that users can own) via a "drop" event, where a limited batch of the NFTs are sold in one go, but Cummings says they are aiming for them to be fully "mass market" as Web3 matures. Expect that to mean they'll be more easily purchasable in the future.
Your new best friend
A less obvious business case for pets in the metaverse — besides buying and selling NFTs — is to make the metaverse itself more enticing. To date, metaverse experiences have been criticised for feeling empty and awkward. But one startup called Digital Dogs thinks they may have a fluffy fix.
Founded in July 2021, the Israeli company makes cross-app AI pups for virtual worlds, digital games and social platforms. 
According to cofounder and CEO Itay Hasid, these dogs are not meant to replace a furry friend, but rather act as companions to metaverse users who can use them as a conversation starter — something Hasid found lacking.
During an early jaunt into the metaverse, Hasid found a table with a virtual icebreaker meant to get strangers talking — the stuff of work retreat nightmares. Unsurprisingly, he still found it pretty awkward: "There is a real problem of breaking the ice and creating engagement in these spaces."
The idea also came from Hasid's own experience with fostering a labrador named Rosie. "I took her everywhere. Everybody was coming to pet her, and it opened a window for conversation," he says. "If we can mimic somehow the benefits of having pets and take it to virtual spaces, these pets will make you less lonely."
The dogs are secured as NFTs on the Ethereum blockchain and will belong to a user's digital wallet (a programme or device that stores your crypto and encrypts personal information). This means, like Petaverse animals, they'll each have unique visual and personality traits and can be trained, like real dogs.
"At first people didn't get it, and said 'Why do I need to replace my dog in real life?'," says Hasid. "The idea is not necessarily to create a relationship with the pet… but if you have a pet and I have a pet — these pets will open a window for conversation."
Similarly to Petaverse, cross-app interoperability will be key in building up companionship and user retention, and allow the pets to follow people between different metaverses. 
Digital Dogs has raised an undisclosed amount of pre-seed funding from metaverse-specific VC firms like Outlier Ventures and MaxStealth, and angel investor Rafi Gidron. Currently, the company is minting 10k unique NFTs which will be sent out to buyers as embryos in test tubes. They'll then go through a several week-long "incubation process" in which buyers can play simple games to determine their personality traits before the AI puppies are born.
The company has also filed a patent to make the virtual dogs "smarter" by allowing pets to gather data about their owner. That would allow them to then do things like find other dog owners who speak the same language and lead their owners to them, to further help get people talking to one another.
Will dogs save the metaverse?
Digital Dogs and Tiny Rebel Games aren't the only prospectors trying to mark their metaverse territory. Other companies building virtual pets include Florida-based Cominted Labs, Hong Kong-based Matterless and Oslo-based BitPet.
And while some of the business models are as simple as encouraging users to spend cash on in-app purchases to get a cool new pair of shades for your cat, others believe digital pets bring real value to an otherwise unwelcoming virtual space.
"This industry is quite new and there [aren't many] users. So for me as a user, I join in, and my friends are not there; I need to meet other people, and it's hard," says Hasid, who believes better social cohesion will make the metaverse more widely adopted. "Many people are giving up and there is kind of a chicken-and-egg problem."
For Susan Cummings of Tiny Rebel Games, metaverse pets are the perfect way to take advantage of Web3's promise to let us truly own our online possessions.
"That's what really got us excited about Web3: that we could sell you a pet now, and it will still be worth something to you in 30 years," she says.
Until now, virtual pets have been kept prisoner in the dog pound of proprietary hardware and software. If Web3 evangelists are to be believed, the metaverse might just be about to let them run wild — and if it can make the metaverse a bit less awkward, that's a big pawsitive.
Tim Smith is Sifted's Iberia correspondent. He tweets from @timmpsmith. Georgina Ustik is Sifted's head of content. She tweets from @GeorginaUstik