Joost Bruggeman knew something needed to change when photos of bone scans and wounds started appearing on his laptop's screen saver at home. It wasn't entirely bizarre – Bruggeman is a surgeon – but it was an uncomfortable blurring of personal and professional lines.
Like many doctors, Bruggeman had been using WhatsApp to send pictures to colleagues – and they had synced to his iCloud account. "Medical professionals are so pushed on what they need to do, and have crappy communication tools," he says. It feels natural to use social media messaging apps but, although speedy, this opens up a world of issues with patient confidentiality and data protection. And yet the alternatives – fax, email, landlines, pagers – don't enable teams to directly communicate with one another. They're not fit for modern medicine.
"We've shifted from a place where one person could know it all, to a place where multiple people need to work together," says Bruggeman. "We need to create quick and ad-hoc networks around patients."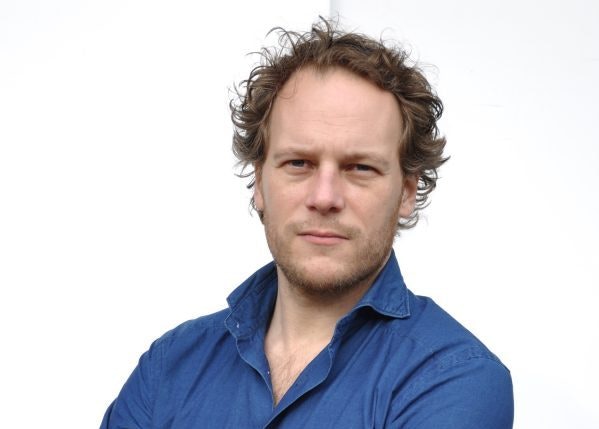 This is where Siilo, the platform Bruggeman co-founded in 2016, comes in. It's a WhatsApp meets LinkedIn, for medical professionals. It lets them build networks that mirror those of the workplace – messaging channels for all the surgeons in one hospital, for example – or that go beyond the walls of the hospital – such as linking up all physicians treating one patient, from pharmacist to physiotherapist, to discuss their care.
Breaking down silos is the aim of the game – and the inspiration for the startup's name. "It's a little wink to all the siloed systems prominent in healthcare," says Bruggeman. "There are two 'ii's because all these silos need to join up."
Facing up to the competition
It's somewhat ironic, then, that Siilo has some rivals. At around the same time Bruggeman was setting up Siilo in the Netherlands, two UK junior doctors Barney Gilbert and Lydia Yarlott founded Forward Health, along with co-founder Philip Mundy, after experiencing similar communication frustrations. The apps share many similar features and, crucially, both are secure, encrypted and fully GDPR compliant. No data is permanently stored on users' phones.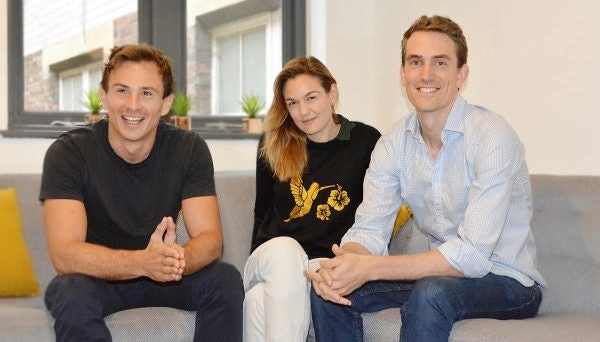 Medical professionals download both Forward Health and Siilo's apps onto their phones, for free, and once verified, can connect with anyone in the directory. Siilo says it has 120,000 active users primarily in the Netherlands, Germany and the UK, and is present in around 90 hospitals. Forward has 6,000 active users in the UK, and has official partnerships with seven NHS hospitals. "The solution they're providing isn't anything totally new or especially genius," says Ashley Lundstrom, partner at EQT Ventures and an investor in Siilo. "But what is so clever is their distribution; they have found a way to get into the hands of the people who will use it, and they can get going from day one."
Both are leveraging the network effect to grow; a favourite technique of startups (and investors). Once doctors and nurses have the app, they encourage their colleagues to join too. "From an investment perspective, that's compelling," says Gilbert: "Doctors and nurses are among the hardest to win groups of tech users." In the ideal scenario, they then also introduce senior management to the app – and do Forward Health and Siilo's marketing for them.
Building a network of champions
"The dream model is what happened at Leeds," says Gilbert: a group of 100 or so community midwives discovered the app, started using Forward and recommended it to the hospital's chief information officer. "The CIO called us. Within 60 days, they'd procured Forward and started to roll it out across the organisation," says Gilbert. He reckons that's got to be a record speed for NHS procurement.
"Stimulating the network at the grassroots is really critical," he adds. "It can build a network of champions."  
Getting hospitals onside this way is far easier than sending cold emails to senior management (IT departments, data protection officers and chief information officers) who typically form policies around tech used by staff, and interpret guidelines in their own way. "Trust management is so inundated with inbound requests that generally we see where the grassroots [movement] is starting to build, and then make an approach to those trusts," says Gilbert.
Siilo is taking the same tact for Siilo Connect, a paid-for service for hospitals which gives them an overview on how Siilo is being used by their staff, and can integrate with electronic patient records. Mostly, Bruggeman says, data protection officers in hospitals are receptive to Siilo, because they know their staff would otherwise just be using the less secure service offered by WhatsApp.  
Stimulating the network at the grassroots is really critical; it can build a network of

champions.
Beki James, a consultant paediatric haematologist at Leeds Teaching Hospital Trust, is not much of a WhatsApp user, but in the three months since downloading Forward, has "become a bit of an evangelist for it".
"In children's cancer, you need to move quickly with things, and there are lots of people involved," she explains. By creating groups around patients on Forward, she's able to "make sure everyone is involved, there's no duplication, and nothing is missed". (Just as long as she has phone signal.)
James also appreciates the boundaries Forward draws between work and home life, by letting users set whether they are on or off call. "Texts come through to you wherever you are," she says; she once received a "devastating" text telling her that one of her patients had died while at a child's birthday party. 'It's an intrusion into normal life."
Siilo, meanwhile, seems to be re-training its users in the art of professional communication. Once people get an alert from the app, they have to go through several "annoying" steps to read a message. "That means people don't use Siilo like typical messaging apps, with their diarrhea of words," says Bruggeman. "On Siilo, everyone is very succinct and focused on the issue at hand. When someone's phone pings with Siilo, they know 'This is shit I need to take care of'."
Doctor-centred design
Both Forward and Siilo are proud to have created user-first healthcare products; designed by medical professionals, for all kinds of medical professionals, with the type of user experience consumers have come to expect from their apps. It makes them stand out from the clunky legacy systems healthcare teams are used to battling with. "If you work in healthcare, why would you put up with another shitty product?" says Bruggeman.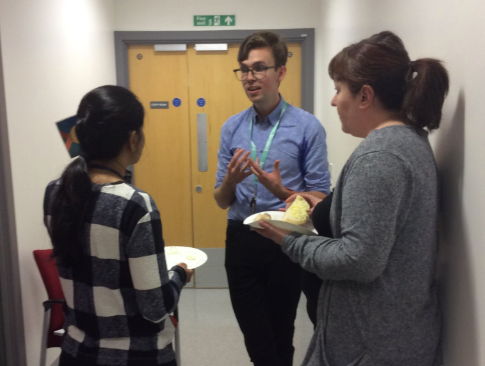 But tech – where Bruggeman thinks Siilo has the upper hand – is only one part of a great user experience, thinks Gilbert. When Forward officially launches in a new hospital, it puts people on the ground: Forward staff are physically available to help users with any problems, teach key departments how to use the app, and see how people are actually using the app. "Building those relationships is so important; you can have best product in the world, but fail to win on the human side."
If you work in healthcare, why would you put up with another shitty

product?
Over time, Bruggeman wants Siilo to become more tailored to a specific medical professional's needs, by offering them a suite of features particularly useful to their specialism; widgets for scrolling through CT scans for orthopaedic surgeons, or for measuring the surface area of a mole for a dermatologist. Forward, meanwhile, plans to create a version of the app for patients, so they can move from being passive to active participants in their own care, and gain more widespread adoption through the NHS.
Our health has always been in doctors' hands. If Siilo and Forward achieve their goal of mobile-managed medical care, it'll be ever more literally so.
| | | |
| --- | --- | --- |
| | Siilo | Forward Health |
| Founders | Arvind Rao, Joost Bruggeman and Onno Bakker | Dr Barney Gilbert, Dr Lydia Yarlott and Philip Mundy |
| Location | Amsterdam, Netherlands | London, UK |
| Size of team | 11-15 (including 9 developers) | 22 (including 10 developers) |
| Funding to date | Almost €7m | Almost $5m |
| Number of active users | 120,000 | 6,000 |
| Number of hospitals using platform | 400 (90 official adoptions) | 140 (7 official partnerships) |
| Rating | 4.5 Android, 50k+ downloads | 4.0 Android, 1k+ downloads |
| User retention | 65-70% since launch | >50% after one month |