London-based startup Myndplay makes a lot of big claims. It says its headset can read brainwaves and analyse a user's emotional state. Then, with a dashboard and personalised video content, help people to control their reactions to stress and improve general emotional wellbeing.
Does it work though? Heck no - for me at least. The hardware worked well enough but the video content and games felt clunky, and the only way I could improve my "focus" score was by leaning close to the screen and squinting at nothing in particular.
But the company is part of a range of early-stage European startups promising to use tech to boost our emotional resilience, including digital therapy company Moodrise, emotional fitness "trainers" Fika and community support app Tomo.
And some of them worked great (for me).
These new businesses want to move beyond first-generation mental health apps which digitised meditation experiences, like the wildly successful platforms Headspace and Calm. Instead, they're grappling with how to transform and scale other types of mental health support.
What's wrong with mind control?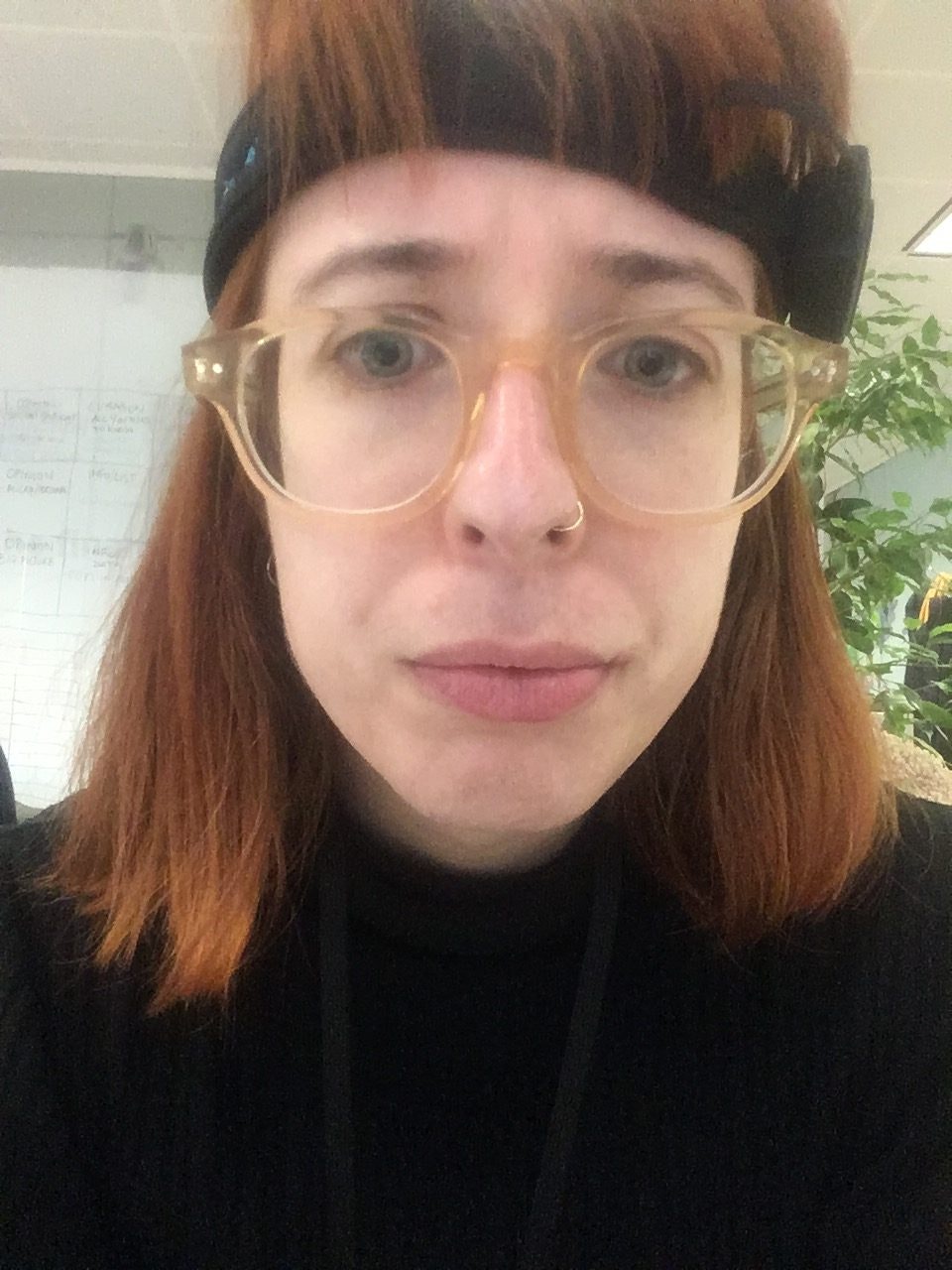 Personally, the squinting gave me a headache.
But researchers are also sceptical about the "neurofeedback" approach powering Myndplay, which shows users real-time information about their emotional state via brainwave graphs or rewards/punishments in gaming environments in order to "train the brain".
They have shown that placebos (i.e. the exact same activities which do not adapt to users' brainwaves) are as effective. In a 2017 paper psychologists "highlight the tenuous evidence supporting EEG-neurofeedback".
They wrote: "Advocates of neurofeedback make bold claims concerning brain regulation, treatment of disorders, and mental health…
"Yet, few experiments isolate the act of receiving feedback from a specific brain signal as a necessary precursor to obtain the purported benefits...participant motivation and expectation, rather than neurobiological substrates, seem to fuel clinical improvement across a wide range of disorders."
Myndplay's founder, British entrepreneur Tre Azam (who appeared on the UK TV show 'The Apprentice'), does have evidence of his technology working in specific cases, like a video game he developed for prisons in the UK, which is designed to antagonise players with aggressive confrontations. The aim is to stay calm; the game ends if a player gets angry, which means prisoners must train themselves to control their emotional reactions, not just their actual behaviour, in order to progress through the game.
He explains: "Using content and games we can change the path and the outcome based on brain activity. It shows users that they are controlling either the outcome or the path based on how they're reacting. It can be applied to a therapy video, or a movie, or a sports simulation."
"It's a matter of finding that flow state where you're both confident and calm. That's when you're in the perfect state of mind for peak performance."
Azam believes Myndplay fits the criteria for a commercially successful and effective mental health product: it's affordable, engaging, and gives users real insight about their progress. "It's not about being in a peak state all the time," he says. "You need your downtime, and a big part of our brain tech is to give you that insight."
By collaborating on high-profile stunts for big brands, Azam has worked out how to create a commercially viable direct-to-consumer business, unlike other digital mental health services that have struggled with user retention and revenue. He funds his "passion" - mind control for mental health - through these projects, like creating personalised shopping lists for eBay by monitoring consumers' emotional reactions to objects, and working with British Airways to test a "Happiness blanket" which changed colour with a passenger's mood.
Not all of the new "emotional fitness" companies require a headset. Others have a different approach.
Digital detox
One of the most common stresses in the modern world is being overwhelmed by the sheer quantity of notifications and apps on your phone. Even before my week of emotional fitness research, I had Calm, Headspace, Insight Timer, Breathe, and Yoga Studio apps downloaded. But, like the majority of people, I rarely use them.
Alex Strang is one of two software entrepreneurs about to launch a mindfulness device disguised as a natural pebble.
He explains: "Mindfulness reminders that I was getting on my phone sandwiched between two work emails was incongruent to the desired effect."
Instead, he's invented a middle ground between switching off and switching on, along with co-founder Charlie Cadbury.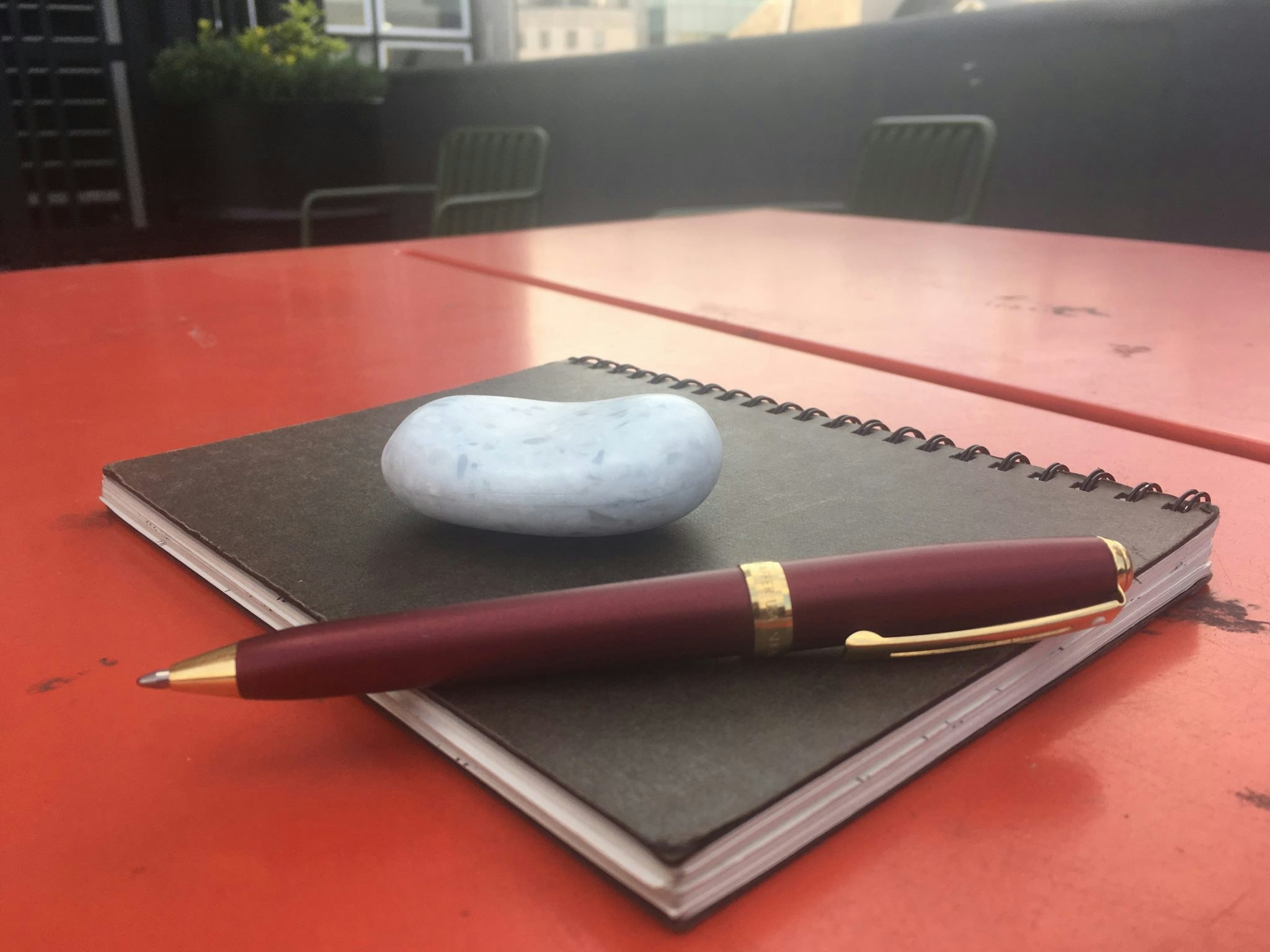 They're hoping the Moment Pebble, which is entirely unconnected to wifi and charges and transfers data via a "charging stone", will help people "externalise" stress onto a physical object, by emitting pulses of light to guide breathing exercises.
There's no "on" button; one side is light-sensitive so that the pebble automatically turns on when that side is facing upwards. It almost feels like a real pebble: cold, smooth and just as weighty as a natural stone. It won't make any noise, and there are no plans for it to vibrate with reminders.
"The default knee jerk reaction, especially for people like us with software backgrounds should have been: 'we think the world needs to take more moments. Let's build a moment app.' says Cadbury. "But we believe that the problem lies in the phone so the solution shouldn't lie in a smartphone. There's a valid strive towards digital detox."
A physical object also fits into the culture of "unboxing" tech gadgets, which Cadbury and Strang believe will promote excitement in a way that an app download couldn't, and generate more user attachment to the pebble than to a mindfulness app. They imagine it will be given as a gift to people who otherwise wouldn't seek out mindfulness products.
Digital nutrition
Another London-based entrepreneur has an entirely different approach: digital nutrition.
Instead of disassociating from the digital tools pervading our daily lives, Michael Phillips Moskowitz wants to harness the power of digital content to boost our moods for the better.
His app, Moodrise, offers "digital therapies", a curated series of videos, interactive features, quotes and sounds all designed to have a neurological effect.
Each "therapy" on the app is labelled with the neurotransmitter that the company claims the program helps generate: for example dopamine, serotonin, endorphins or oxytocin.
Users can click through to the research on which the therapy is based at any time.
The app experience is far nicer than I expected.
My initial scepticism floundered somewhat as I progressed through "energy" therapy, watching a beautifully captured video of a wild cheetah running, following a visual for guided breathing, and pressing the screen to simulate tactile experiences. It's like a digitised (and more research-based) equivalent of playing with bubble wrap.
Moskowitz certainly knows how to curate digital content; he was eBay's chief curator, often credited with transforming the website from a basic catalogue to a real content experience. But can he use the same methods to solve the problem of retaining users on a mental health app?
Currently, he's selling Moodrise to big corporations to include in their employee wellness benefits, which may be better business than a pure consumer-facing app. Companies, he says, are waking up to the need for digital education and digital hygiene as a fundamental element of mental health.
"I'm trying to create a new type of tech culture," he says, explaining why he moved to the UK from the US, to launch Moodrise. "I don't trust the environment in Silicon Valley to do that. It's toxic."
Person-to-person
London-based startup Fika wants to encourage people to support the mental health of their peers, and themselves.
Named after the Swedish culture of taking breaks to share coffee and cake with other people, the app encourages users to check in with friends and take turns in being the participant/facilitator of emotional fitness exercises taken from sports psychology, positive psychology research and cognitive behavioural therapy.
Like Moodrise, users can choose paths for specific goals: confidence, focus, positivity and more.
But unlike Moodrise, or Moment Pebble, Fika's co-founder Nick Bennett believes that both digital tools and in-person interactions are needed for a "preventative" mental health solution. He compares the project to gym franchise Virgin Active, bringing fitness to the masses.
"We need to create tools and services in the same way that we have created gyms as a preventative for some physical health conditions," he says. "You can't do that just with in-person therapy, so it needs to be a digital solution. But it also needs to be sustainable self-care."
Fika's app, which has already been rolled out at universities in the UK and recently raised £800k in VC funding, is designed to exercise "emotional muscles", through reflection, talking, active listening, asking questions, and connecting with other people. The technology is just the structure which allows the service to reach people wherever they are.
Another app takes peer-to-peer accountability even more seriously. The most stressful, and slightly absurd experience of the week I spent trying different emotional fitness tools was in Tomo, where you prove you've done the emotional fitness tasks by sending a selfie which is then shown to other users to validate.
Like Fika's team, Tomo's founders, Londoners Gus Booth-Clibborn and Fahad al Saud, want to use people power to get around the challenge of user retention and low efficacy of app-based mental health solutions. Their research has shown that user engagement relies on users knowing that there are real people verifying their photos.
The idea was born from al Saud's personal experience setting up a family Whatsapp group to motivate him to do self-care and take positive steps while struggling with his mental health. He'd send photographic evidence, they'd reply with emojis.
The pair have spent almost three years developing the app and thoroughly researching the impact on users. It has shown them that 40% of users are still using the app at least once a fortnight after six months, tending to dip in and out for times they need extra help. A study, which is entering phase 2 now, also showed that users did sustain healthy habits over the first two months, and that they found steps like "going out in public", "messaging a friend", "cleaning the flat" easier to do than when they started.
Booth-Clibborn says: "Tomo pulls you into the app, reminds you that you have something you wanted to do at this time of day, and then it pushes you straight back out into the world again. We want to take the healthy elements of technology but also break that cycle of phone addiction.
"We're in a difficult place between being a technology product for behavioural health and mental health, but also fully recognising unhealthy behaviour around technology dependencies."
It wasn't my cup of tea, but that doesn't mean the appetite for crowdsourced app-based accountability isn't there. It just goes to show how intensely personal mental health tools need to be, and why entrepreneurs are struggling to come up with a one-size-fits-all solution.