Mental health startups have never been hotter, with global investment surging above the £500m mark. 
A new report from Octopus Ventures, one of Europe's largest venture capital funds, found that over the last six years global funding in this area has rapidly increased from £120m in 2014 to £580m in 2019.
But while US leaders — like Big Health, the company behind sleep app Sleepio, and meditation app Calm (which has hit coveted unicorn status) — are leading the way, Europe is slower off the mark.
In fact, just 14% of the total investment is going into European startups.
There have been success stories, sure. London's Compass Pathways raised €22.7m in 2018 to explore how psilocybin, found in 'magic mushrooms', could treat depression. Meanwhile, Berlin-based mental health app Aurora was acquired in 2019, three years after its launch. 
Just this week Unmind, the workplace mental health platform, announced it has raised $10m in a Series A funding round. The round comes from Berlin-based fund Project A and London's Felix Capital, and is one of the largest Series A rounds for a European mental health tech business.
But which are the other mental health startups smashing "taboo" in Europe now? These nine startups were all founded in the last five years and have publicly shared funding rounds on Dealroom.  
1. Unmind: The workplace mental health platform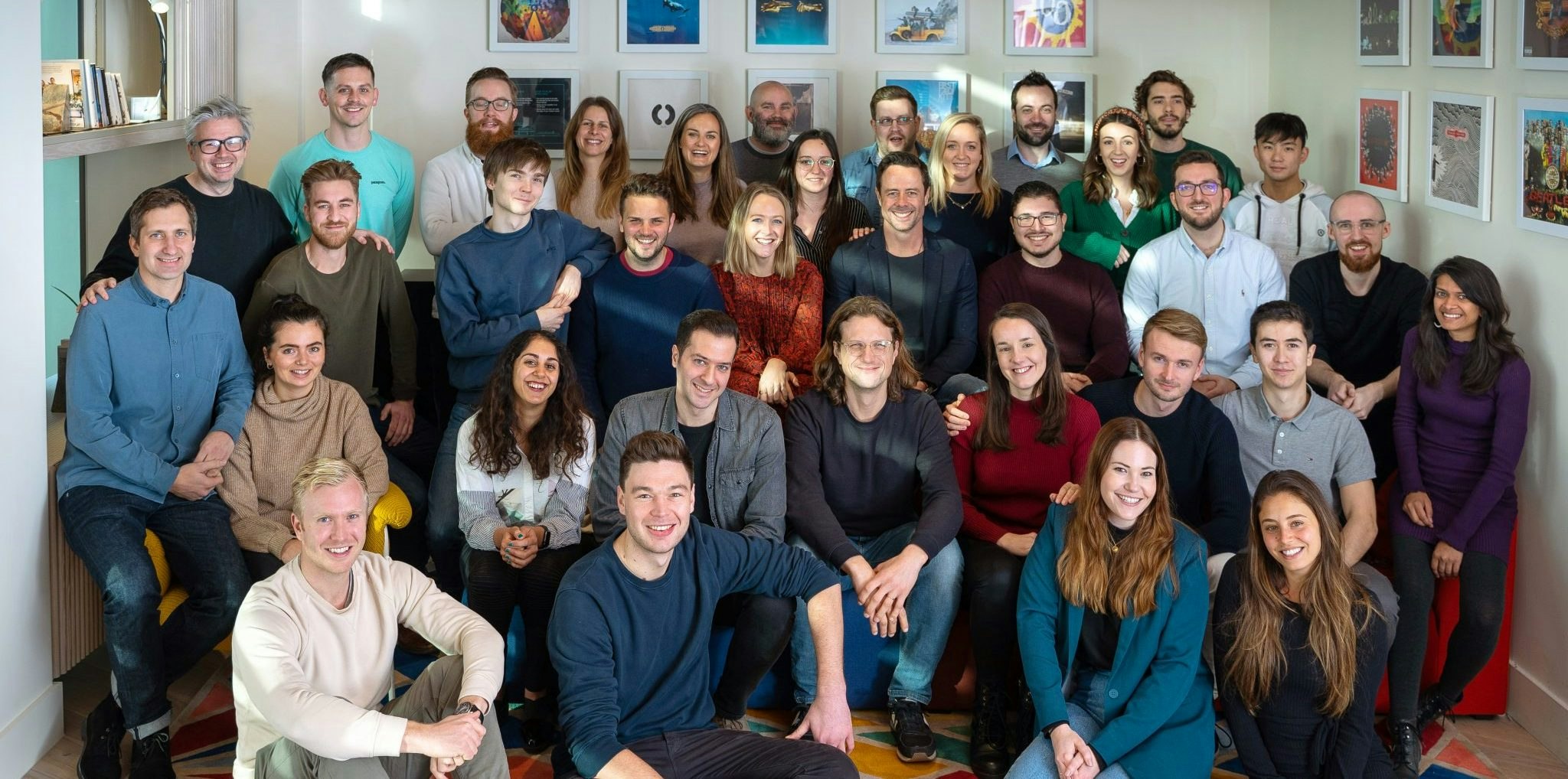 Founded: London, UK (2016)
Raised: €14.8m (including latest $10m raise)
In numbers: 300% revenue growth in 2019. 350,000 people have access to Unmind's services.
The tech: Unmind is a workplace mental health platform that empowers organisations and employees to measurably improve their mental wellbeing. At the heart of the platform, we've built the Unmind Index — a clinically-backed assessment that helps people track and learn about their mental wellbeing. By capturing all the elements that are fundamental to your mental wellbeing — fulfilment, connection, sleep, coping, happiness, calmness and health — we empower employees to become more self-aware of their mental wellbeing journey, before suggesting content and resources based on their personal needs.
But also, by aggregating the anonymised data, we are helping employers understand the trends within the wellbeing of their workforce, for them to then better support and mitigate against the organisational stressors.
Sifted Newsletters
Sifted Newsletter
3x a week
We tell you what's happening across startup Europe — and why it matters.
The Unmind platform is built on the premise that prevention is better than

cure.
Founder's view from Nick Taylor: Over the years, we've seen how the conversation around mental health has shifted from one of stigma and negativity to one of action and aspiration — and this is in part due to an increased understanding and appreciation of our mental wellbeing.
The cost of mental ill-health is now better understood — costing UK employers up to £45bn a year.
As a clinical psychologist, I have witnessed first hand how the traditional approach to managing our mental is inadequate. This experiences has shaped my approach to building our company: the Unmind platform is built on the premise that prevention is better than cure and that we should all proactively manage our mental health — just like we do our dental health.
Top tip to founders: I can't stress the importance of having a clear mission.
What's next?  We are looking towards expanding our international efforts — and this latest funding will be fuelling this goal. We are on a mission to improve the mental wellbeing of 10m people in organisations around the world. We want to be empowering every individual with expert support to improve their mental health, regardless of place and time.
2. Panion: The app fighting social isolation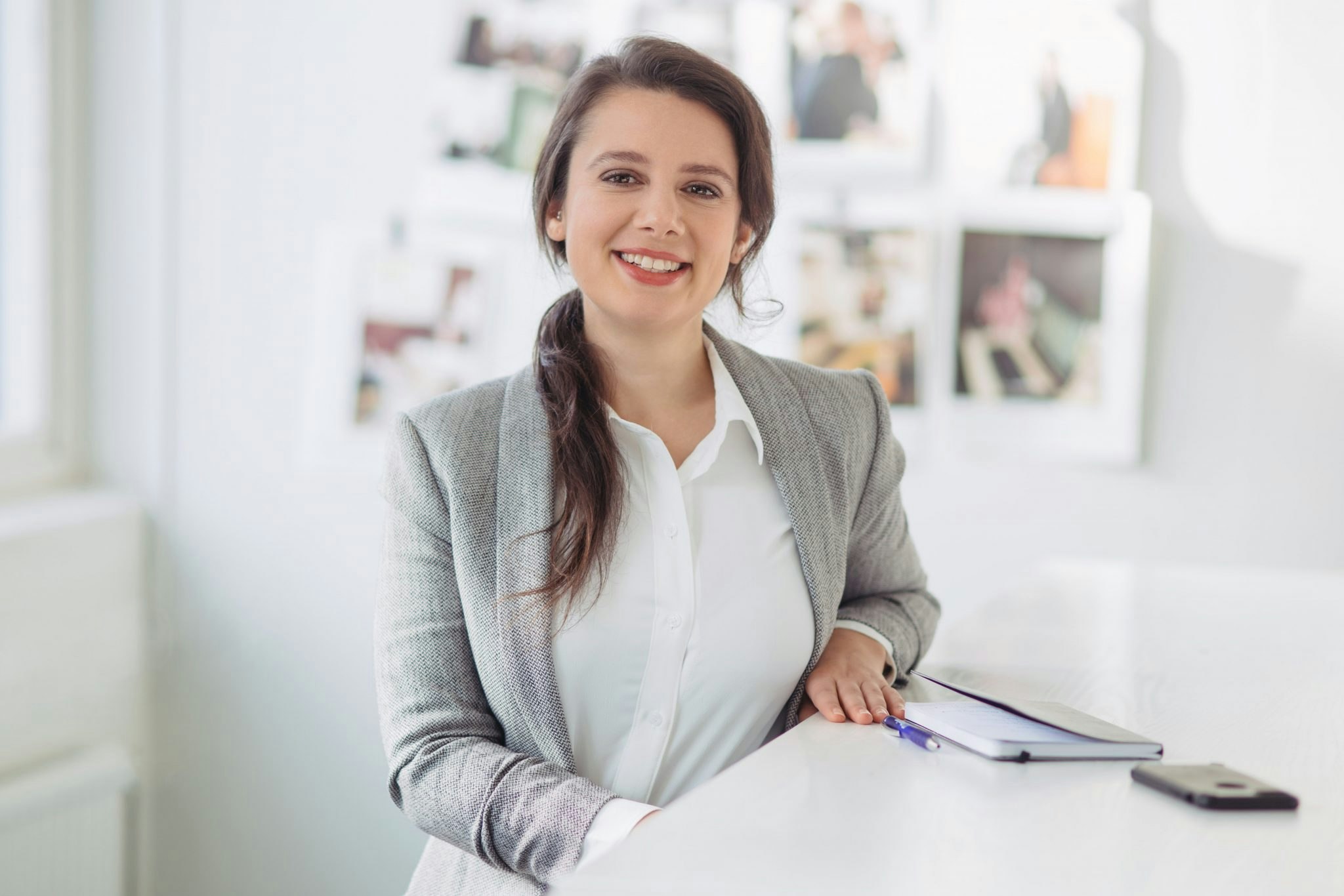 Founded: Malmo, Sweden (2018)
Raised: €350,000 from David Helgason (founder of Unity), Klaus Nyengaard (former Just Eat chief executive), Sune Alstrup and Alexey Levin (of microfund Unconventional Ventures)
In numbers: 110,000 registered users, 150,000 downloads, 4,000 "gatherings" scheduled, over 37,000 chats initiated.
The tech: A search engine for finding like-minded people in your area using data. We've made people taggable and searchable based on their interests, values, and experiences and we have built a matchmaking algorithm to connect people based on overlapping keywords and geo-location. You can see people who share your interests nearby, search for people based on a specific keyword and create and join spontaneous "gatherings" in your city as well as connect to current friends and mutual friends.
Founder's view from Melanie Aronson: Improved mental health and well-being are hard metrics to track and measure and investors often want to see hard numbers and evidence that your product is effective. This has been our biggest challenge. We are still devising a plan to ask specific questions throughout our user's journey to measure if our product has changed their feeling of belonging and inclusiveness as well as their overall mental health and sense of well-being.
The biggest challenge is measuring

impact
There are investors who don't see themselves as a target user so don't want to invest, but there are also investors that see the value of Panion for those who do.
Top tips to founders: Raising funds in the mental health space is tough. Raising funds as a solo female founder is tough. But if you can clearly define the value you bring, validate it to some degree, and can calculate the market size then you are in a good spot.
Find investors that have already invested in the space and who align with your mission.
Attend impact investing events and programmes (we went through the Transformative Tech Academy, an online accelerator geared towards wellness and mental health startups).
Befriend other startup founders in your space and share contact lists.
Position yourself in the spaces where there are investors that get you and your cause and don't waste your time on those who don't.
What's next? We've started piloting our B2B (business-to-business) Communities feature and plan to fully launch this for organisations, companies and universities — with incorporated activities and experiences from third-party partners. We're launching in London, Berlin, Amsterdam, New York and Los Angeles where we've seen organic growth and will be raising further funds. 
3. Flow: The depression headset & app developers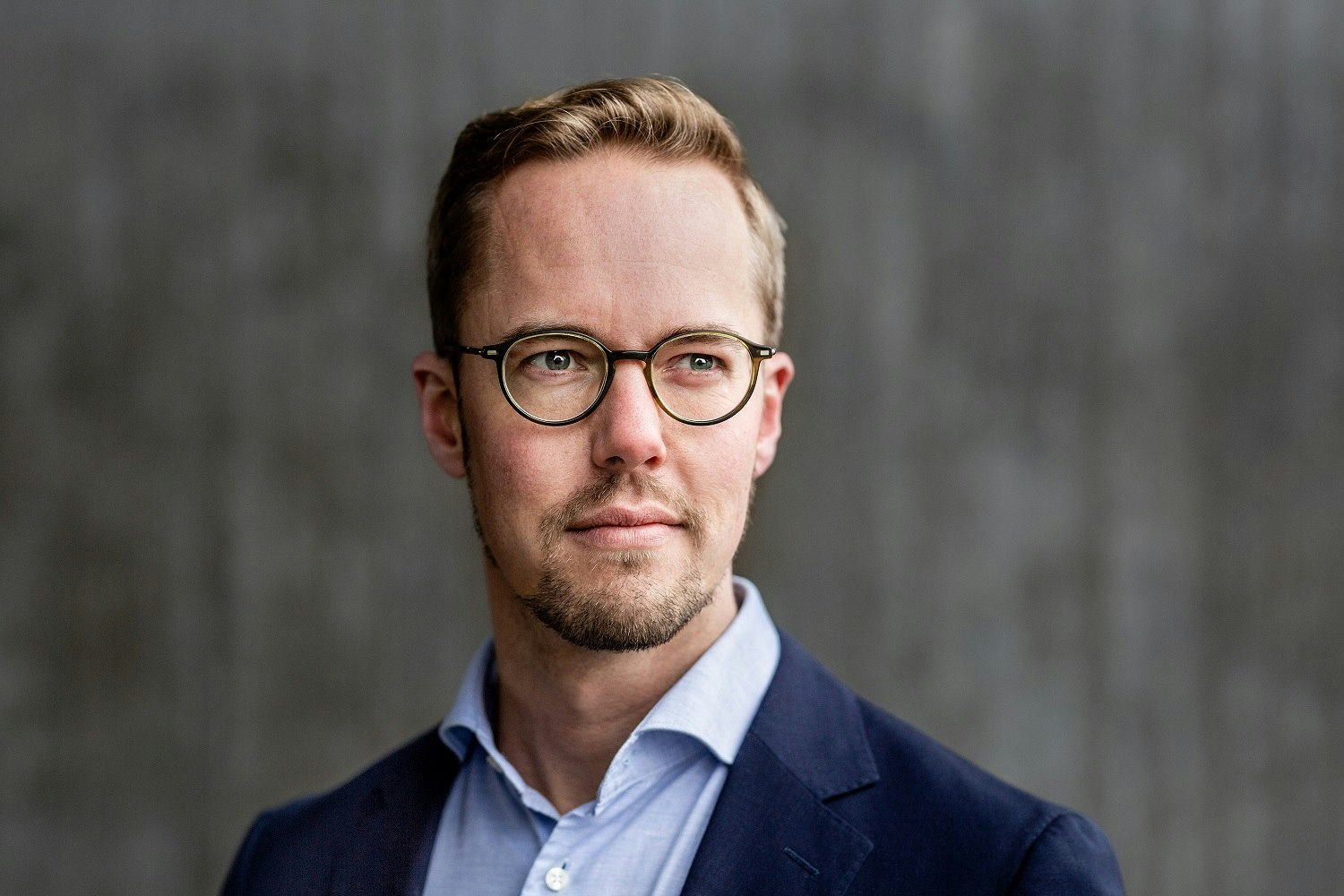 Founded: Malmö, Sweden (2016)
Raised: €2.3m from Hax, Khosla Ventures, SOSV, Daniel Andersson (founder, Vembi)
In numbers: 10,000 people use the Flow app across the UK and Sweden (it has a 4.6 rating on the App Store and 4.1 on Trustpilot), two registered patents and several pending.
The tech: A drug-free treatment for depression comprising a brain stimulation headset and an app therapy program. It is Europe's first (and only) medically approved, at-home treatment of its type for depression. The Flow headset uses transcranial direct current stimulation (tDCS), a mild electrical signal, to stimulate and rebalance neural activity. To maximise recovery during the brain stimulation process, users engage with a virtual therapist app which is based on the latest psychology and neuroscience research. 
People from all walks of life get

depressed
Founder's view from Daniel Månsson: As a founder of a company solely focused on depression I have met people that I do not normally meet in a hospital setting talking about their depression and anxiety — including police officers, venture capitalists, politicians and very successful entrepreneurs. It turns out people all have the same fears, no matter what their background.
Top tips to founders: Present a foundational idea for a company that can grow big (be inspired by other startups that you like and the largeness of their vision).
Find people that believe on the idea (look at companies in your space and look at their investors in databases such as Crunchbase).
Create a pitch that is aimed at the specific investor that you are pitching for (let them know during the pitch that you have researched them and that they have been chosen).
Aim high! Even if you fail you will learn a lot.   
What's next? Flow will become available across all of Europe. It's now being tested in more than 20 UK clinics, including some in London's esteemed medical district. For example, The Chelsea Psychology Clinic on Harley Street is now offering patients the new Flow brain stimulation headset as an add-on treatment.  
4. Spill: The Slack app supporting employee wellbeing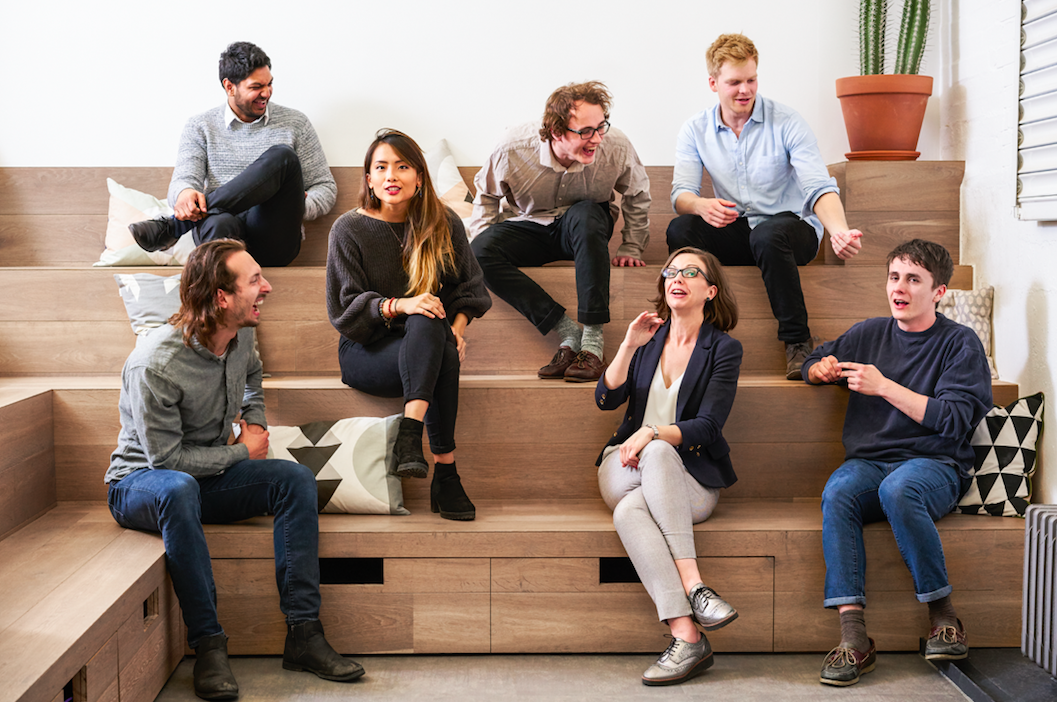 Founded: London, UK (2018)
Raised: €910,000 from Passion Capital and Seedcamp
In numbers: 30 clients (including Totally Money and Whitehat), 1,200 people using Spill — 80% of whom have never accessed mental health support before.
The tech: A Slack app that's a one-click install for HR managers. Our Slackbot direct messages everyone in the company asking them a few questions about their mental health. Those who score highly can click through to book a course of video therapy sessions. Everyone else can ask questions to a therapist directly through Slack, or get reading recommendations and mental health tools from our bots. We're also building a proprietary internal bank of psychotherapy knowledge shared with all our counsellors and therapists to improve service quality over time.
Make sure your product is solving a real problem, and isn't just a 'nice to

have'
Founder's view from Gavin Dhesi: Many people see therapy as being acceptable, but something that 'other people' do — not them. We've done an awareness initiative several times called 'Pay with a problem', where we set up a stall outside tube stations and make fancy coffees for free — if people tell us a personal problem in return. It's shocking how many people start by saying they don't think they 'need' therapy, but then go on to share.
Tips for founders: Make sure your product is solving a real problem, and isn't just a 'nice to have'. The only way to see if your product is solving a real problem is to get people to pay real money for it. 
Try approaching a fund that focuses on social good (like Bethnal Green Ventures). Look for angel investors with specific interest or experience (either personal or professional) in mental health. And be prepared to have 50+ meetings and for the process to take 4+ months.
What's next? We've started hiring international therapists in preparation for expanding into North America, and plan to be in 300 companies by the end of the year.
5. Meru Health: The artificial intelligence-matchmaker for better therapy
Founded: Helsinki, Finland (2016)
Raised: €4.8m from Lifeline Ventures, Y Combinator, Freestyle Capital, IT-Farm, Bonit Capital and more.
In numbers: 700 patients treated so far, numerous clinical studies published with the likes of UC Davis and Stanford Medicine.
The tech: A 12-week app-based digital therapeutic program for people with depression, anxiety and/or burnout. This includes a HRV-biofeedback device (basically a heart rate monitor) that connects to the app via Bluetooth and allows people to do deep breathing practices while getting instant feedback.
Do your clinical research and prove that what you are building is effective, safe and

feasible.
Founder's view from Kristian Ranta: We've had lots of positive feedback from people who've also struggled with mental health challenges and I'm happy that the "taboo" around mental health is starting to evaporate.
Top tips for founders: Do your clinical research and prove that what you are building is effective, safe and feasible. It's important to clearly differentiate yourself and define your focus so that investors (who see a lot of different), understand how are you different.
What's next? We will continue to work with Stanford Medicine and Stanford Health Care in California (we've worked with the national Finnish student health system as well). We're also working with several large US insurance companies including Aetna and are expanding into several new states and two new countries in Europe.
6. Institute for Mental Health: The health hub & artificial intelligence chatbot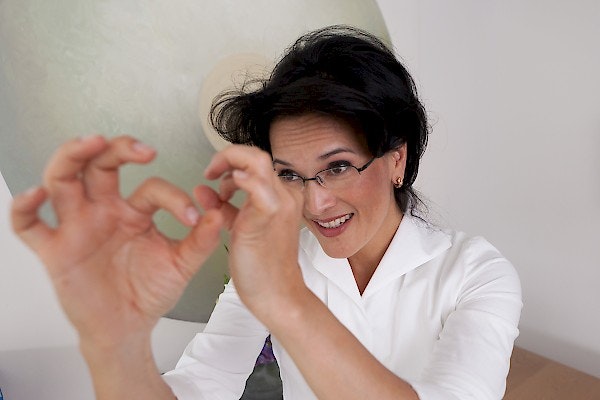 Founded: Zurich, Switzerland (2016)
Raised: €50,000 from the European Innovation Council
In numbers: More than 100 clients treated.
The tech: We test all kinds of software, tools and equipment and provide services to mental health clinics and to clients at our own facility e.g. virtual reality therapy against anxiety, EEG-neurofeedback, demonstration workshops to health care professionals and corporates about therapeutic games.
We also built HYGGii, the psychotherapist and coach in your pocket. HYGGii is a chatbot with an artficial intelligence engine. It connects you to a variety of therapeutic games and exercises. We are working on a minimum viable product.
The challenge is standing

out
Founder's view from Andrea Degen: There are about 300,000 mental health apps in the market now — some cool ones and others that lack clinical evidence.
We need more impact investors and partners who are open to agile development rather than conventional project management. Too many investors are keen to gather (big) data from patients, gain access to health care insurance money (push patients towards a paying third party) and have either a poor understanding of novel technologies or mental health.
Top tips to founders: We consider public, non-dilutive funding from different sources very valuable. We were advised by the research and innovation management agency www.eurelations.com and are great fans of the European Union's Horizon2020 programme, and recommend technical university partnerships. Using public funding had helped to keep us independent.
Aside from developing your product, you can also always offer a service. This allows you to gain experience, become more visible and test the market. 
What's next? Our main investor died very suddenly in 2019 and we had to pay back money to his heirs. In 2020 we want to find new impact investors. We want to successfully apply for the H2020 EU SME Accelerator Grant. At the end of the year we will have HYGGii up and running.
7. BlueCall: The mental health business-to-business targeting private insurers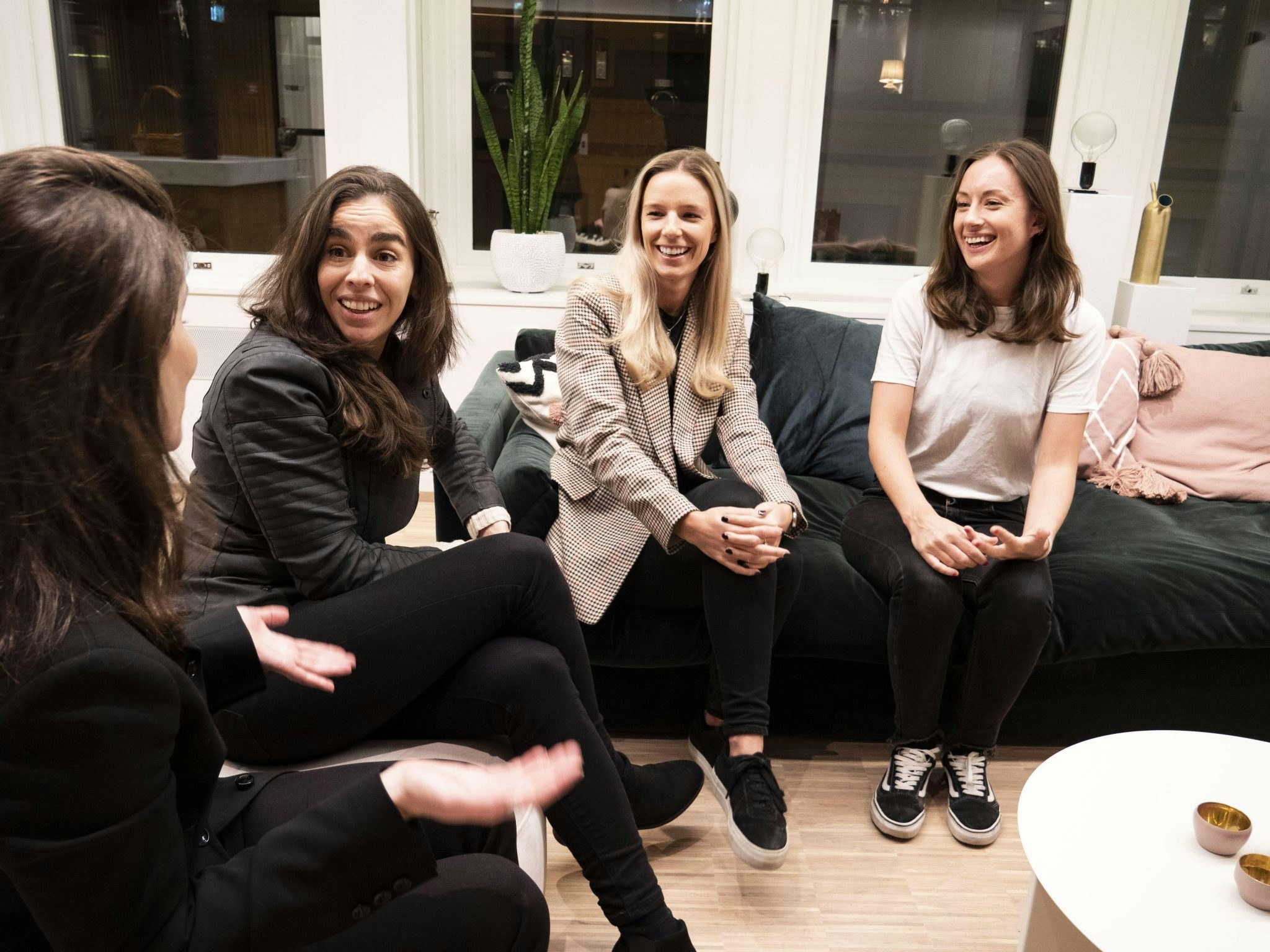 Founded: Stockholm, Sweden (2016)
Raised: €1.7m from Punkt B International and Poularde
In numbers: 40+ customers, including two private health insurance companies. Internal surveys suggest using BlueCall for three sessions decreases risk of sick leave by 75%.
The tech: An app that connects people in need of counselling with people who can offer it, directly over a phone call. This offers three levels of counselling so you can choose what type of support you want, and call directly from the app to the support person you choose to talk to.
We see a real shift in the level of responsibility employers want to

take
Founder's view from Lisa Löfgren: Many of our sales and investor meetings actually turn into therapy sessions! Just by touching the subject more people feel more comfortable to open up, which is a really good thing when fighting taboo around mental health. At the same time, employers want to ensure their employees are being healthy and are keeping up a sustainable lifestyle. So the market response has been very positive.
Top tips for founders: Focus on finding investors with the same values and beliefs. Ensure you have a similar view on where to take the company and how to get there. The mental health space is super hot right now, and there are more startups than ever trying to break through, so it's really important to show what makes you unique.
What's next? 
In 2020 we're planning on growing 100-150%. We'll also be working hard on our culture and our team values as more team members come on our journey.
8. Psylaris: The virtual reality therapy service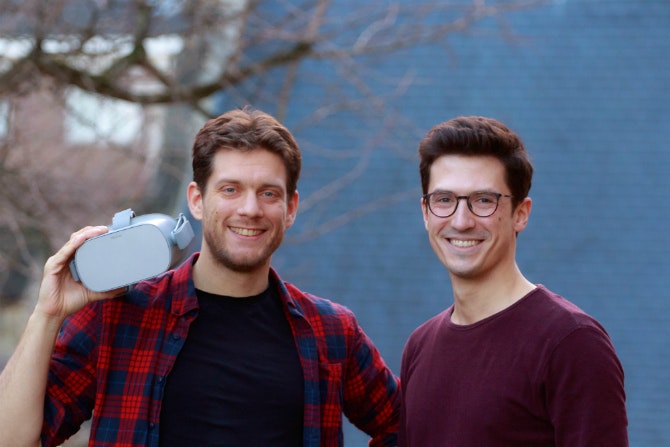 Founded: Maastricht, Netherlands (2017)
Raised: €110,000 from Y Combinator
In numbers: Present in two countries (Netherlands and Belgium)
The tech: Autonomous virtual reality therapy. With our products, a patient can receive personalised therapy at any time, without the need of a therapist. Our first product in the market gives patients the chance to play a bigger role in treating their post-traumatic stress disorder (PTSD) — a very empowering experience.
We've had our fair share of people who are very

skeptical.
Founder's view from Mike Verhiel: Technology can play a big role in mental healthcare. Yes, the human factor in a therapist-patient relationship is very important. But technology is not taking that away; it is making sure there is more time for exactly that. Getting started was definitely the biggest hurdle. 
Top tips for founders: Have a mission and truly believe in it. It is tough to get your first customers, tough to create a working product, and near right impossible to find funding as there are other markets with higher return on investments. But this sector is one of the most fulfilling.
What's next? Development is ongoing. In 2020 specifically, we will expand internationally and gather a larger body of evidence specific for our products.
9. Ahum: The online CBT business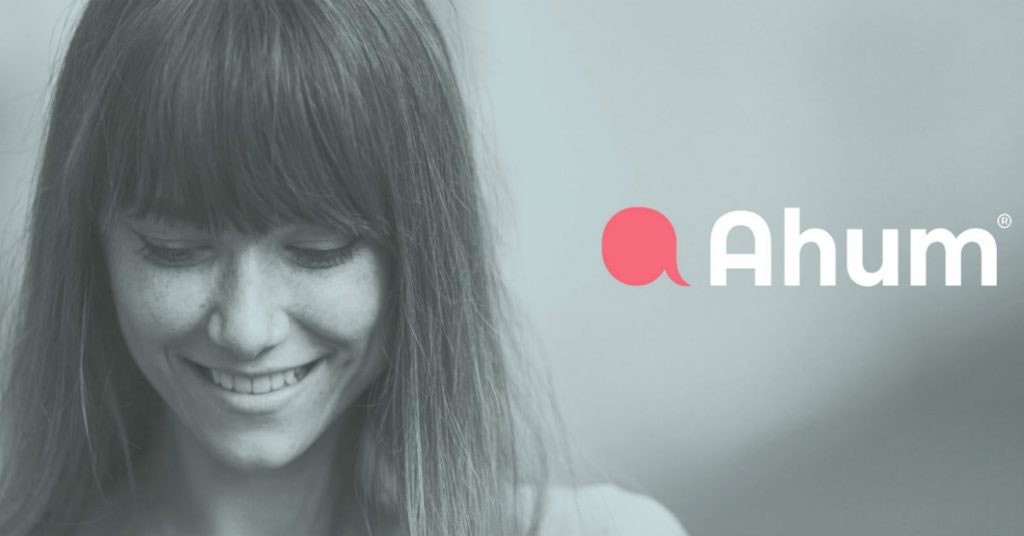 Founded: Stockholm, Sweden (2015)
Raised: €750,000 from Schibsted Growth and Almi Invest.
In numbers: Internal survey suggest seven in 10 users are free of psychological symptoms after three months therapy.
The tech: A matching algorithm that connects patients to the best-suited psychologist so that they can book a session with the confidence that it will be a good match. Psychologists use Ahum's software to book all their meetings and keep journals and perform video sessions. We're adding more tools eg. the ability to offer text-based treatments over chat and digital cognitive behavioural therapy (CBT) programs.
If you just want to make money, choose another

space.
Founder's view from Fredrik Sandin: Most people see the need for us and the need to raise awareness and break taboo. Almost everyone we meet has experience or knows someone that has had a bad experience with a psychologist and can see the pros in what we're trying to achieve. 
Top tips for founders: If you just want to make money, choose another space. If you are committed to making a real change: find investors that also want to do good, build for the humans using your services, look at the big picture of how mental health affects society and don't be afraid to challenge taboos.
What's next? We need to get our message out to the market about the advantages with online cognitive behavioural therapy in order to increase sales. We also need to raise more capital during this year and recruit more people.