What do Tiger King's Carole Baskin, former footballer Michael Owen and an Arnold Schwarzenegger impersonator all have in common? You can pay them to send a personalised video to a friend on celebrity messaging platform Memmo. 
Sweden's Memmo is one of a number of emerging startups playing host to thousands of celebs, who sell short video messages to fans looking to surprise friends or family with a shoutout from the stars. 
The startup has just raised €10m, and it's the latest 'celebrity engagement platform' that's got VCs opening their wallets. In March, US-based Cameo hit unicorn valuation, and smaller startups like UK-based Thrillz and Yela and India-based Truefan have also secured funding in the past year.
Investor interest follows a pandemic-driven boom for celebrity video messages, as celebrities have sought alternative streams of income and fans have been looking for creative ways to stay in touch with loved ones. 
But how much does it cost? What's the weirdest message that's been requested? And, what does Rod Stewart have to do with it? Sifted spoke to Memmo's cofounder and CEO Gustaf Lundberg Toresson to find out.
What do people use Memmo for?
Happy birthdays, vaccination congratulations and father's day messages are just some of the common types of videos fans have paid celebs to send to their friends, says Toresson. 
But there are a number of more creative — and in some cases stranger — messages that Memmo's been used for.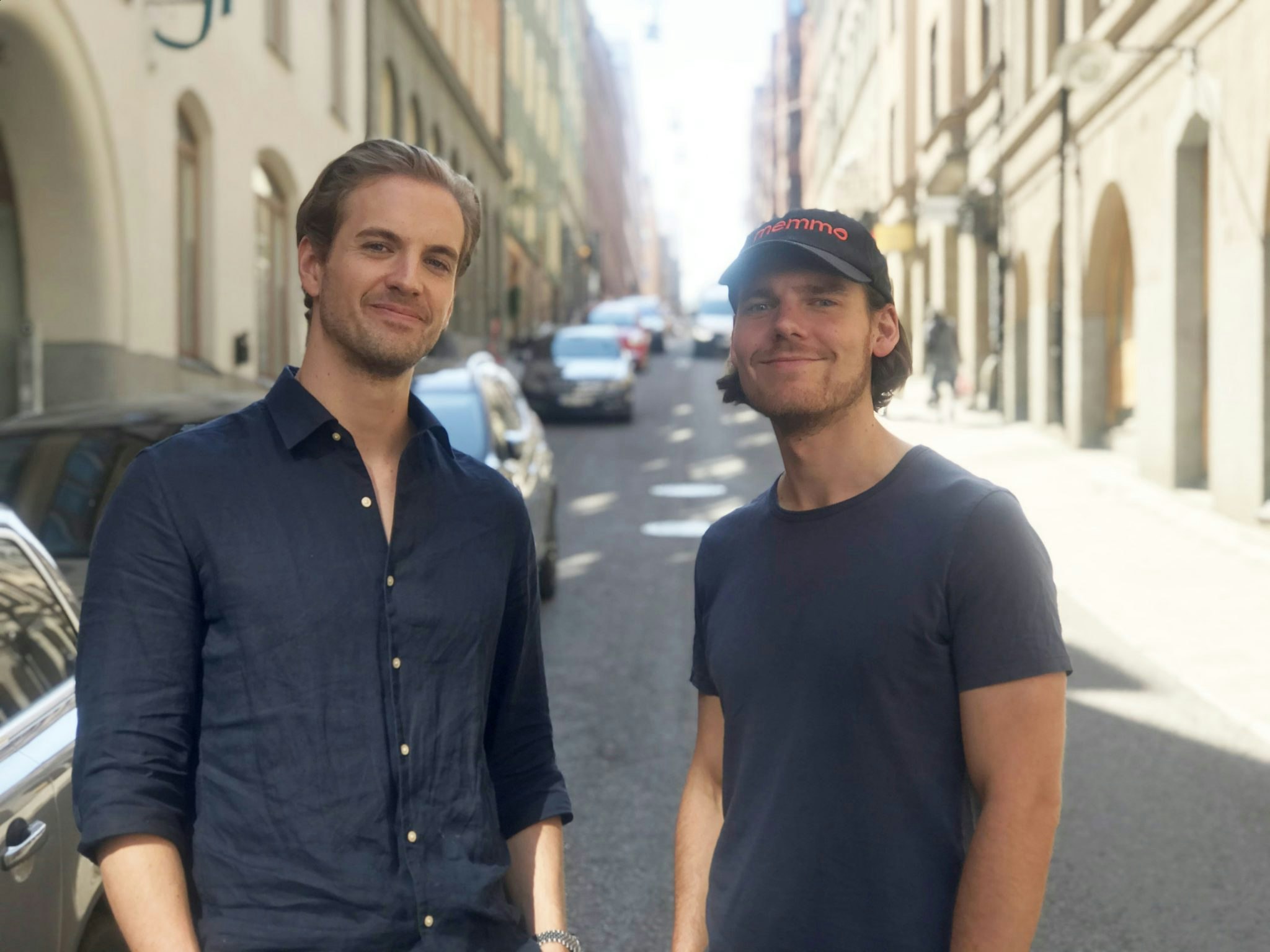 Asking people out on first dates, baby gender reveals and persuading friends to stay together are some — although it might be a stretch to believe a message from a retired footballer or reality TV star would fix the cracks in a declining relationship. 
A number of people have also ingeniously paid their boss' favourite celebrity to canvas for a raise, Toresson tells Sifted, and the stars themselves have been getting in on the action too. Rockstar Rod Stewart used the platform to send a congratulatory message to his son, via a Rod Stewart impersonator.
White glove service
The video messages, which average around 90 seconds, cost anywhere from a tenner to hundreds of pounds. The price really depends on the profile of the celebrity, and while Memmo does host some household names on its platform, you'll also find lots of TV personalities, impersonators and a surprising number of retired snooker players. 
At the top end, getting a recording from rapper Flavor Flav or actor Michael Madsen — who starred as Mr. Blonde in Quentin Tarrantino's Reservoir Dogs — will set you back a hefty £350 or more. 
Celebs get onboarded, record videos and manage bookings via an app. It's part of what Toresson calls "white glove service", and he tells Sifted that over half the Memmo team work directly with the "talent", almost like account managers.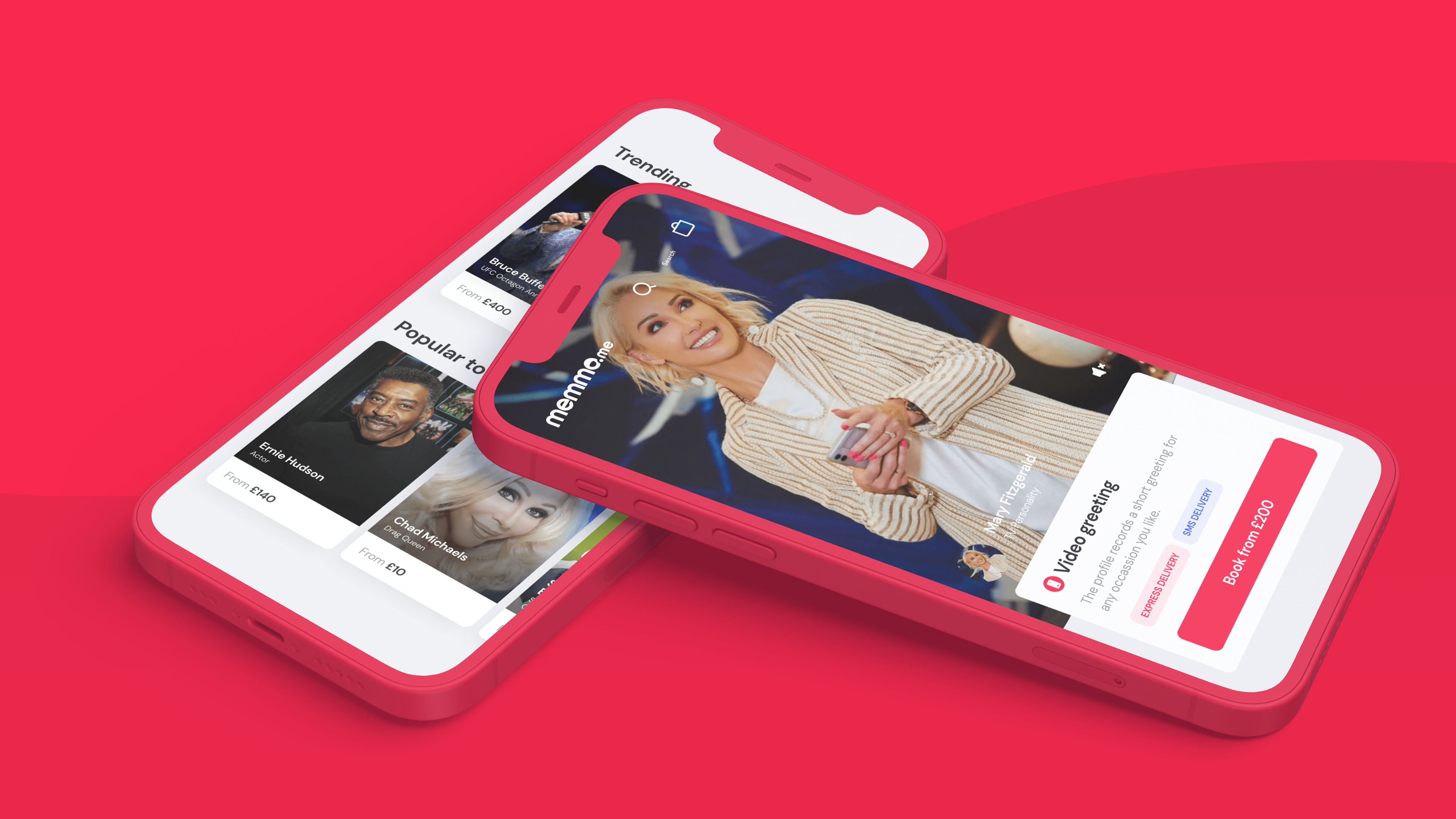 But it's not just celebrities that can be found on the platform. Increasingly, Toresson says, Memmo is adding experts and mentors to give advice. This can range from career guidance and life coaching, to tips from successful founders on how to pitch for investment.
It's part of a wider push by the company to expand into alternative offerings. Memmo launched its B2B product six months ago, and is experimenting with one-to-one live calls with celebrities too — a feature that Cameo already offers.
Global expansion
The startup launched in 2019, but it's in 2021 that Memmo has begun to grow at breakneck speed.
It raised two funding rounds this year, totalling just over €18m, and says it's grown 40% each month since its last raise in February. Memmo's also more than tripled its headcount to 70 since March.
Both rounds in 2021 were led by US-based Left Lane Capital — part of a broader trend of Stateside VCs becoming increasingly keen to do deals on this side of the Atlantic. Almost half of Left Lane's portfolio is now based in Europe, Tiger Global has been making waves on the continent and Sequoia snapped up a third European partner in May. 
For Memmo's part, it's also looking to spread itself across continents. The Swedish startup is already active in Europe and North America, and has its sights set on the Latin American market for Q4 this year. It'll be looking to take advantage of the high smartphone penetration and prominence of pop culture in the region, Toresson tells Sifted. 
Sifted's recommendations
Whether you're looking to ask out that Tinder date in style, let your mum know how much you love her on mother's day or request a pay rise from your boss, it can be difficult knowing the right celebrity to choose for the job. So, we at Sifted have put together some recommendations to set you on your way. You're welcome...
Asking that Tinder date out in style. Sifted recommends retired snooker player Jimmy White. What's more romantic than snooker?
Mother's day. Sifted recommends Geordie Shore's Charlotte Crosby. Nothing says "I love you mum" like sending her a personalised mother's day message from a reality TV star she's probably never heard of.
Asking your boss for a raise. Sifted recommends the voice of Winnie the Pooh, Jim Cummings. What says "I'm a dynamic go-getter who's added immense value to the business and I want a 5-10% increase in salary" better than a video from the man who lent his voice to everyone's favourite talking bear?