It's 2022, and the first generation of neobanks that disrupted finance will soon be celebrating their seventh birthdays.
That seven-year vintage can mean the difference between a millennial — currently aged between 26 and 41 — and a Gen Z consumer — under 25. 
Now that the TikTok generation has come of age for banking products, neobanks are scratching their heads as to how to appeal to the more discerning group, and investors are digging into their pockets for a new wave of fintechs that say they have the answer. 
UK startup Everything is one of them — it's just raised €2m from a group of angel investors and entrepreneurs, including fashion brand Axel Arigato's cofounder Albin Johansson, and Framtid, a new angel collective made up of Truecaller alumni including Kim Fai Kok.  
Everything is pitching itself as a "reinvention" of the UK's decades-old savings product, premium bonds.
We're taking the best parts of premium bonds and turning them into something that's digitally relevant for how Gen Z like to use

finance
Apart from when you look at Everything's product, it's not offering bond buying — or any savings facility at all. 
Rather, it's extracting the premium bond prize draw concept and launching a new debit Mastercard.
If you haven't heard of them, premium bonds are a UK government-backed lottery bond issued by National Savings and Investment, part of the Treasury. Rather than earning you interest like other investments, premium bond holders are entered into a monthly prize draw where they have a chance of winning between £25 and £1m, tax-free.
Instead of buying £1 bonds, Everything users can win instant cash any time that they tap and spend money on their card. 
"The thing that people like about premium bonds is that implicit opportunity, that thrill that you get when you open an email that says you've won £100," says cofounder and COO Michael Wilkinson. 
More than 21m people hold over £114bn in premium bond accounts in the UK, but it's a savings product that you're more likely to associate with your grandma than a 22-year-old. 
"We're taking the best parts of premium bonds and turning them into something that's digitally relevant for how Gen Z like to use finance," Wilkinson adds. 
"While they don't really use premium bonds, we do know that they like the thrill of winning without the risk of losing," he says, hinting that a savings product launch is "not far behind". 
Although Wilkinson says it's "too early to say" how much will be generated by users' interchange fees, each time a card user taps, a portion of the revenue generated will be put into different reward pots. 
"All I can say is that more payments from more users equates to more frequent and larger wins," he says. 
Social + finance = what Gen Z really wants?
Gen Z is today's largest generation, making up 32% of the global population: a huge market to tap into with the timeless appeal of "free money".
Spurred on by reels of "fin-fluencers" online, they're becoming financially engaged earlier, but make up only a fraction of the neobanks' customers.
Having been part of Crowdcube's founding team 10 years ago, Wilkinson worked closely with the big neobanks when they first emerged. His cofounder and CEO Adam Lewestam draws on his experience from having previously founded a salary advance startup, Grace, that ran into a regulatory wall.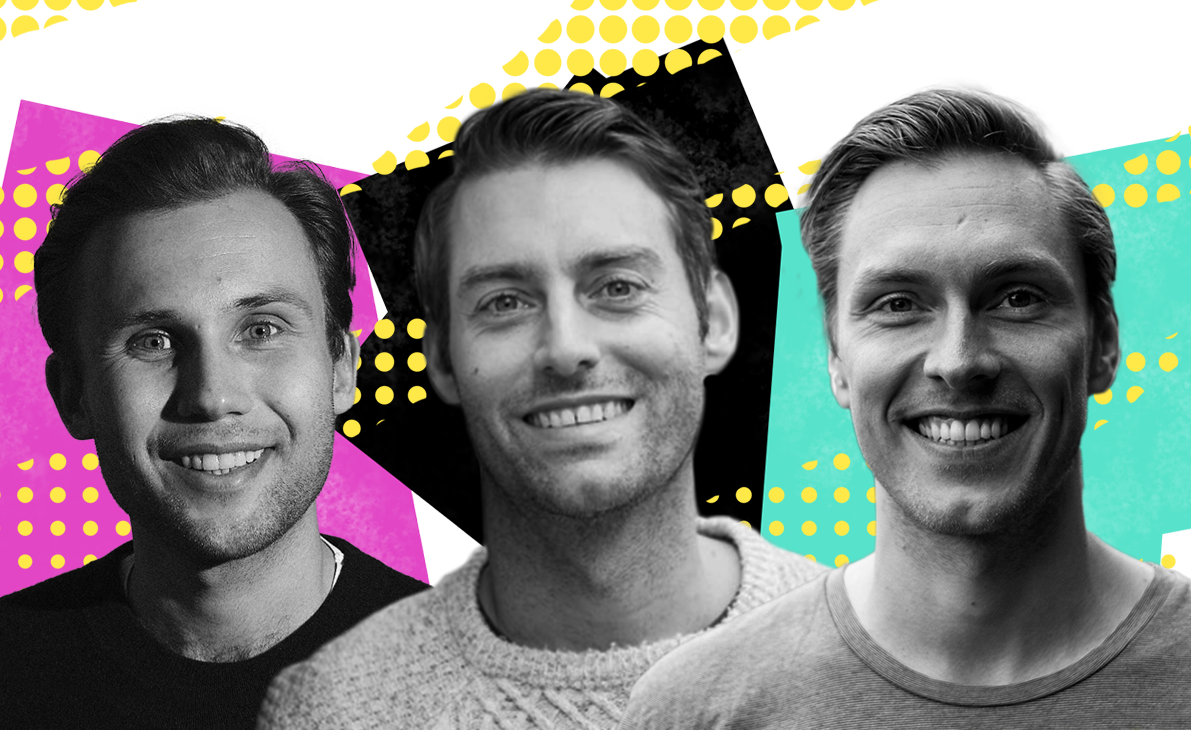 "If you look at Monzo, Revolut, Starling, GoHenry, these guys changed the game in terms of what we should expect from customer experience around financial products, and that's brilliant," says Wilkinson. 
"But the vast majority of our financial experiences through these are pretty lonely. They're very private, transaction-focused and single player — and that's just not how the younger generation lives, having been born into digital and social media life." 
Cue Everything's concept of "social + finance", which Wilkinson and Lewestam are betting on leading to ongoing frequent engagement. 
Inspired by the way that games such as Fortnite and platforms such as running app Strava have integrated a social experience around their core product, Everything users can invite their friends and family to form "Squads". 
Forming squads ups their chance of winning cash, which they can then share between the group — encouraging users to refer friends. 
It's not a fintech — it's a 'lifestyle brand'
Let's talk about that marketing campaign for a second. 
As you'll see from the imagery surrounding this article, Everything's branding isn't typical for a fintech. 
It even features TikTok's favourite word cheugy, used by Gen Z to describe trends favoured by millennials that they deem out of date — which includes everything from drinking prosecco to saying "girl boss".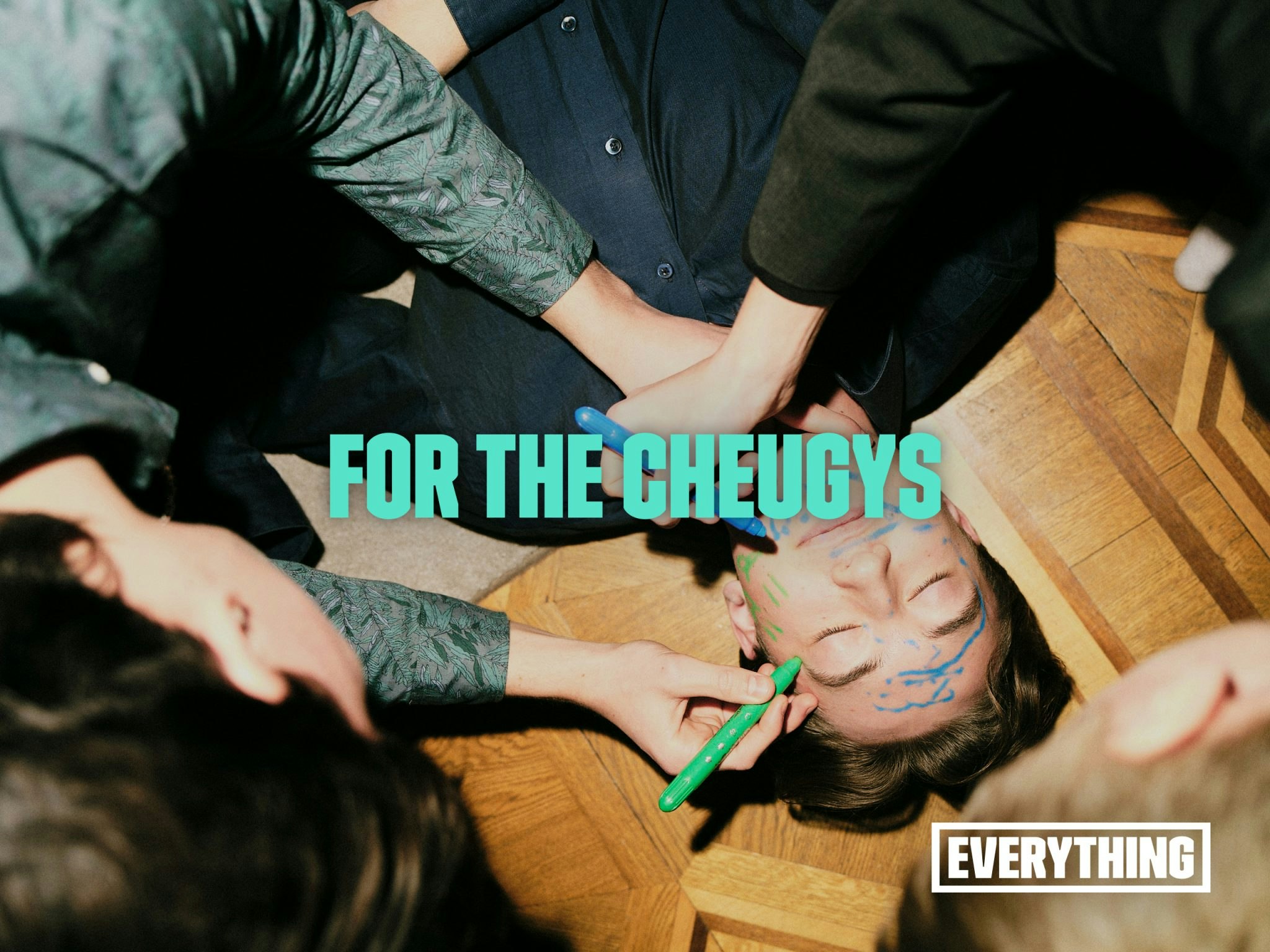 "We're not a bank, and we're not just another fintech — we don't want to position ourselves in those categories. Instead we're inherently something different," says Wilkinson. 
"It looks intentionally a lot more like a lifestyle brand, as we wanted to take ourselves completely away from a tech product feel and focus the brand around people." 
Very fashionable people, if these images are anything to go by. 
They're ads that are unashamedly designed for social media sharing when the Everything card referral-based waitlist launches today. 
We're not a bank, and we're not just another fintech — we don't want to position ourselves in those

categories
People will be fed into Everything in batches, much like the "drop" strategy used by fashion brands. 
It's also reminiscent of a certain hot coral marketing strategy some seven years ago — as is Everything's concept of a covetable card, which is one of the rewards that people can unlock if they refer friends while on the waitlist for the app launch. 
"We've created a custom-engineered, limited edition original members' card in obsidian black," Wilkinson says. 
"It's beautiful, honestly it's stunning."
They can only hope their Gen Z target audience thinks the same. 
Amy O'Brien is a reporter at Sifted. She tweets from @Amy_EOBrien