In 2013, two Austrian friends came together with a mission to disrupt the old brick-and-mortar banking industry in Europe. 
The result was N26: the first pan-European mobile-only bank which is now Germany's most highly-valued fintech at $3.6bn. The company boasts more than 7m customers across 25 markets and will be eyeing an IPO in 2023, founders Valentin Stalf and Maximilian Tayenthal said in a recent interview. 
Despite conflict between management and staff, N26 has become something of an incubator for tech talent. Like Paypal, Wise and Klarna, N26 has spawned its very own 'mafia': employees that have gone onto found new ventures across Berlin, Los Angeles, Amsterdam, Milan, Warsaw and New York.
While some of the companies are still in beta mode, others have already exited — with their founders using the experience they garnered with their first companies to create new ventures.
Meet the 31 N26 alumni looking to make their mark on European tech.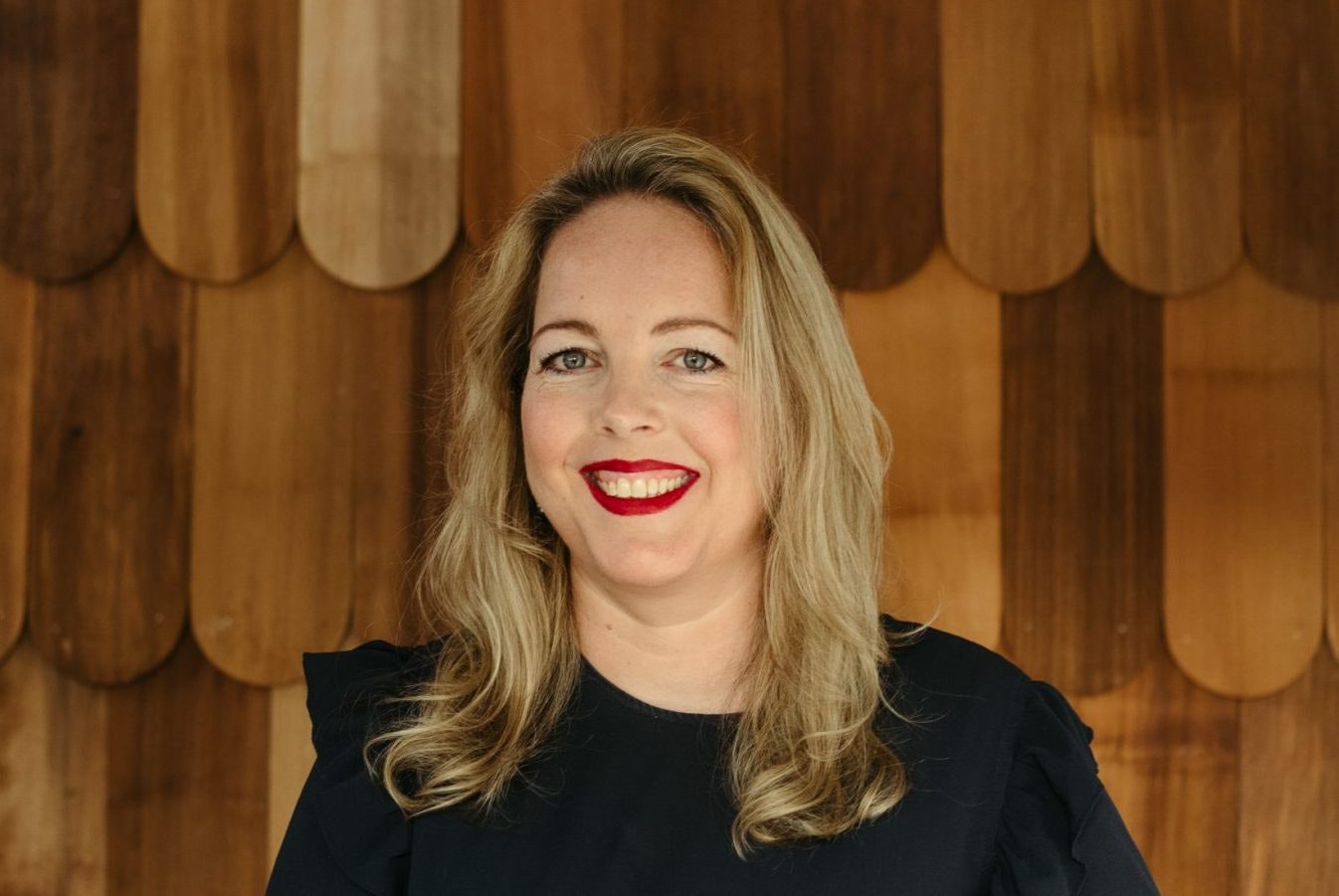 Noor van Boven
Role at N26: Former chief people officer.
New venture? Cofounded Invested, a boutique venture consultancy based in Amsterdam and Berlin, which focuses on helping companies grow sustainably. Invested offers scaleup consultancy and business mentoring services for founders and works with a small selection of VCs to support their investments. 
State of venture? Founded in January this year, Invested currently has two employees. Its current clients across its consulting, advisory and VC partnership arms of the business include Bitpanda, Ace&Tate, Gorillas, Mollie, Oviavo and Speedinvest. 
At the moment, Invested is looking at making small-ticket investments, but has the ambition to build out the investment part of its business in the next few years. Invested specifically focuses on investing in organisations with diverse founder teams. 
Karo Hajduk 
Role at N26: Former HR manager.
New venture? Founded YellowDuck in 2019 — a peer-to-peer mentoring platform, where experienced tech professionals help juniors develop skills needed in the tech world. 
State of venture? YellowDuck is currently on pause. Hajduk's cofounder left the company last year, and she struggled to reassemble the founding team. Hajduk plans to relaunch the project in a slightly different form (and hopefully with a new cofounder) in the near future.
At its prime, YellowDuck had 250 users, including several success stories where mentees got their dream jobs thanks to mentoring.
Ruslan Khalilov
Role at N26: Khalilov supported product and engineering during N26's so-called 'hyper-growth' period in 2018-2019.
New venture? Cofounded Recruitty (renamed Placesetters three weeks ago) in April 2019. The Berlin-based company helps German companies build and scale distributed teams. 
State of venture? Placesetters currently has 14 employees, and counts N26, Finleap, HelloFresh, SumUp and Wooga among its clients.
Khalilov is also working on a product called twiso.co — an all-in-one design solution for B2B companies. The company is in its early stages and also has a waitlist.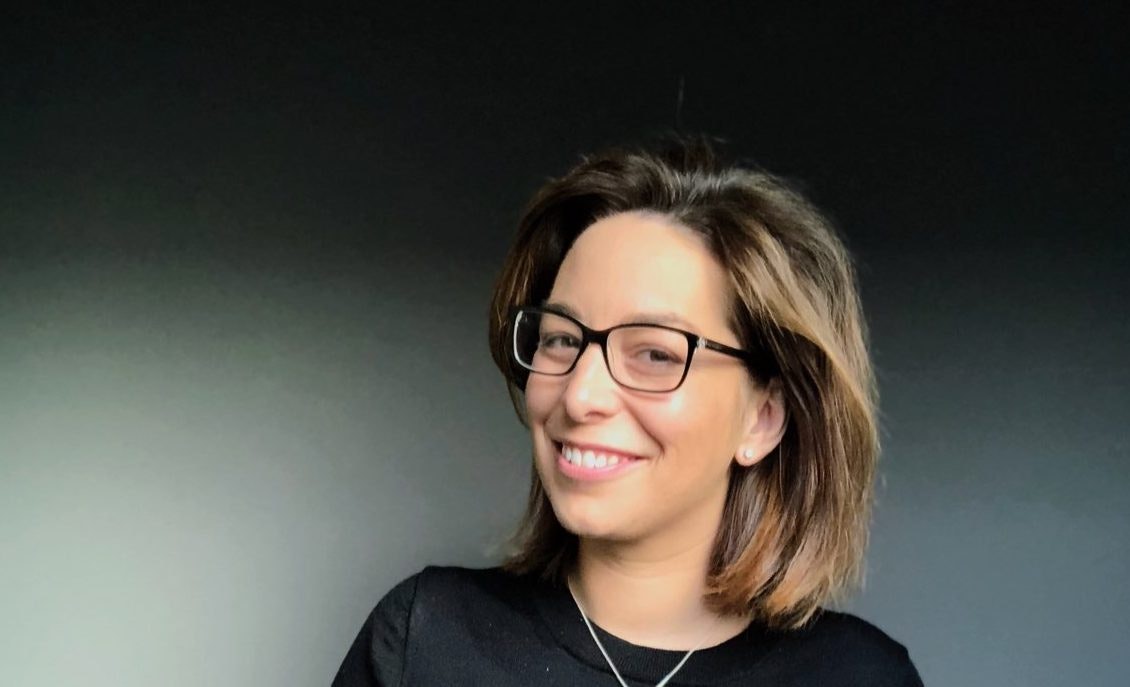 Georgie Smallwood 
Role at N26: Former chief product officer.
New venture? Founded Auxilia Global, a platform for women who are founders, are interested in founding or cofounding, or want to join an early-stage team. The idea is to create a space where women can build connections, share expertise and ultimately promote female-founded businesses.
State of venture? Launched last month, Auxilia is already a thriving community of over 500 women (and counting). The plan now is to produce content for the community, which will be written by 20 women and published on the platform over the next three months. 
In the future, Smallwood will be on the lookout for funding in order to provide investment programmes, cofounding opportunity matching days and pitch days. 
Christian Rebernik
Role at N26: Former CTO and managing director.
New venture? Cofounded Tomorrows Education, a Berlin-based online learning platform, to educate and empower future changemakers. The company's first accredited programme, which will be launched in a few weeks, is a professional masters degree in sustainability, entrepreneurship and technology — a joint degree with the Vienna University of Economics and Business.
State of venture? Launched in August 2020, the company has secured €1.1m in seed funding, led by Emerge Education, and has 20 employees. Tomorrows Education hopes to educate 1m changemakers globally by 2030.
Rowanto Rowanto
Role at N26: Rowanto started out at N26 as lead software developer, then was promoted to head of backend within six months.
New venture? Rowanto cofounded 6voices, a voice-first device similar to Alexa, which intended to help users in the workplace, in February 2017. 
He stepped down as cofounder and CTO in May of the same year and launched Vivy, a health application where users can store their medical documents and health data.
State of venture? Rowanto stepped down as cofounder and CTO of Vivy in November 2020 and went onto advise and build Tomorrow's Education's initial platform. Now, Rowanto is starting a new company — details of which he's keeping under wraps.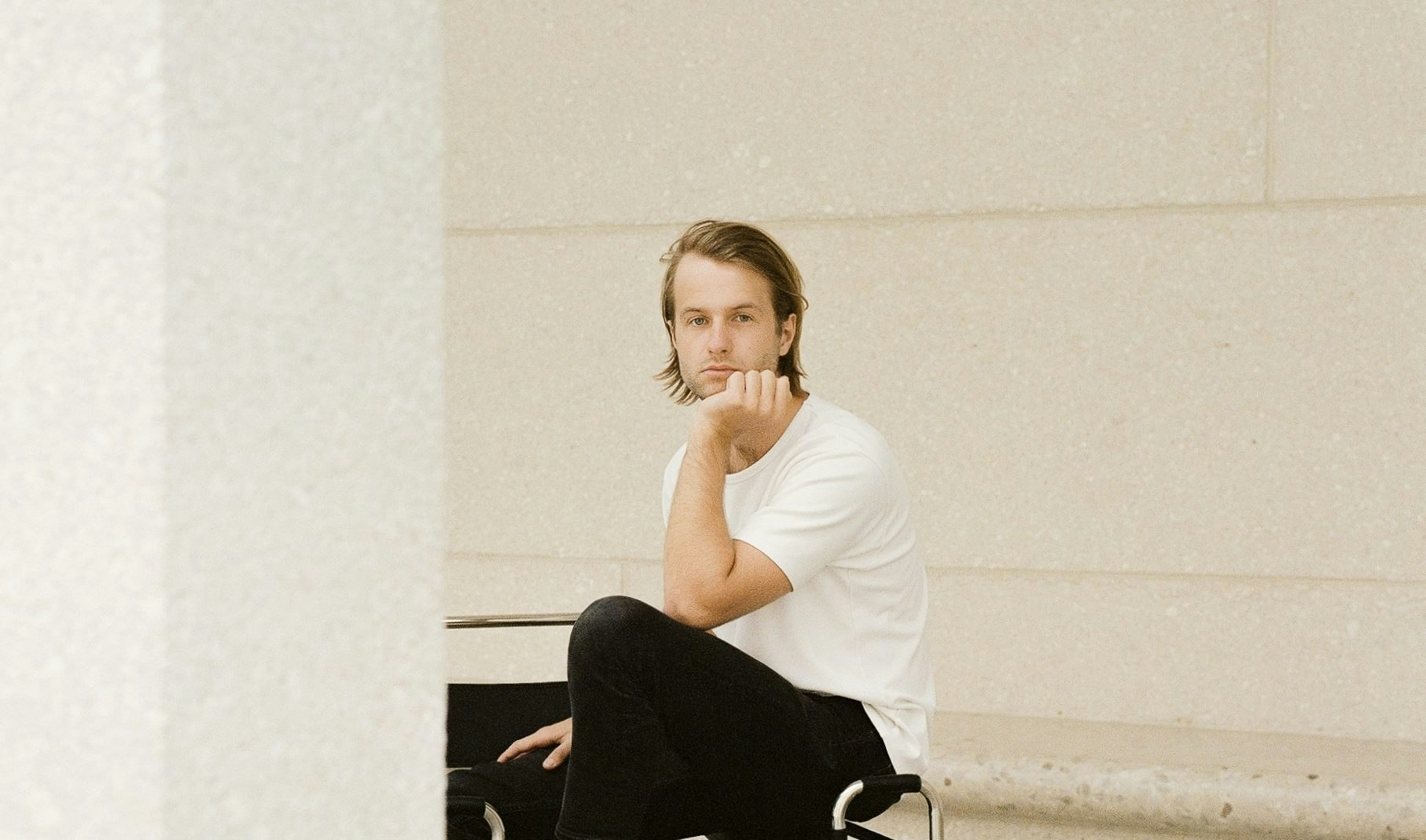 Dennis Müller
Role at N26: Former product manager.
New venture? Founder of Amie.so, the so-called 'joyful' productivity app that combines a person's calendar with their to-do list. 
State of venture? When Sifted last checked in with Müller, Amie had just raised €1.2m from Creandum. Müller and his now team of seven are continuing to build Amie and have already got tens of thousands signed up to the waitlist. 
Jordan Abderrachid
Role at N26: Former software engineer.
New venture? In 2018, Abderrachid cofounded Donut — a consumer services app which helps people earn high yield on savings with decentralised finance. He was also the company's CTO until he left to join Amie as a product engineer.
State of venture? Donut has raised $2.8m to date, has a community of 5k users, and a headcount of 10 employees. The company is dual-headquartered in Berlin and Los Angeles.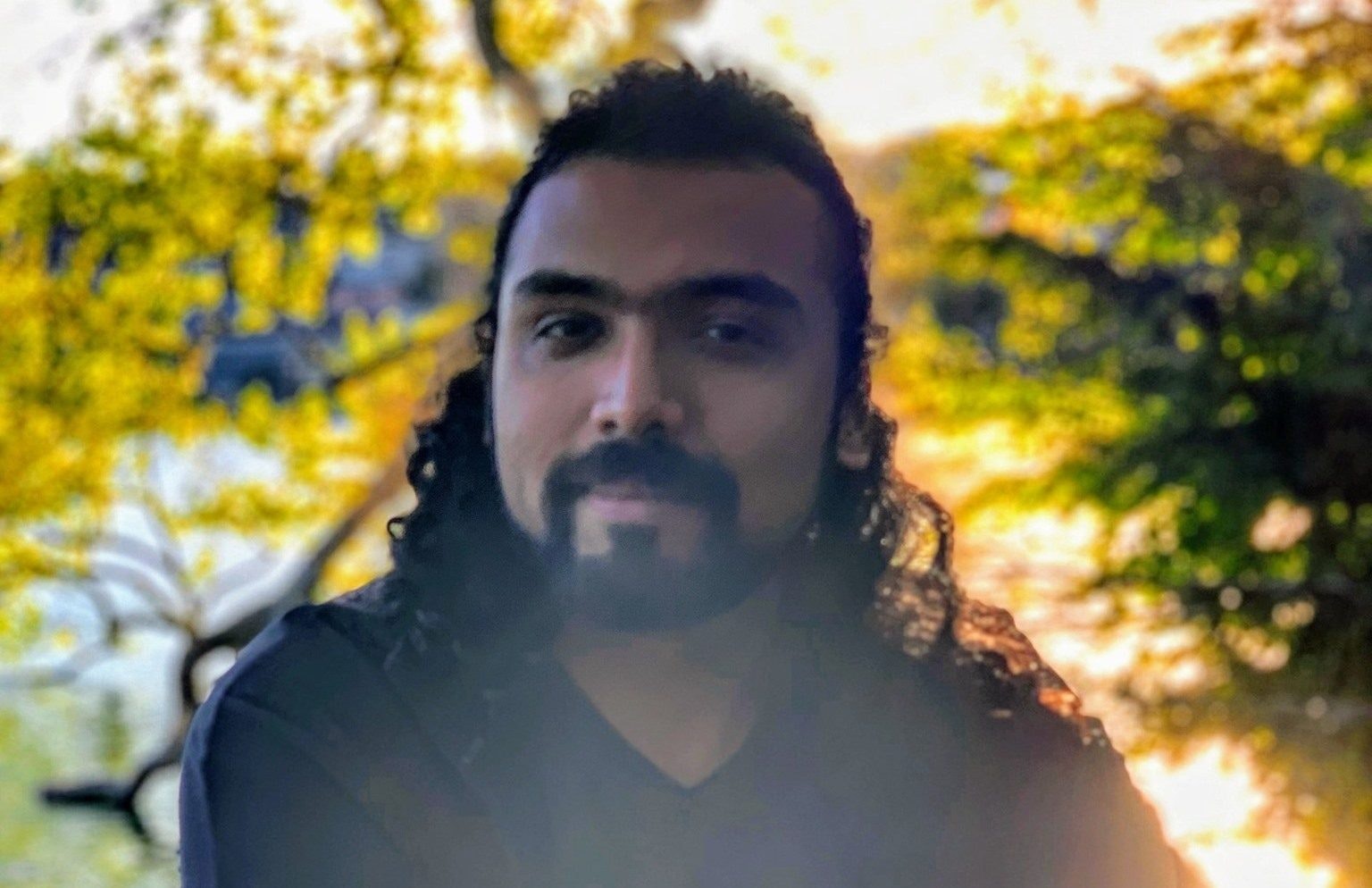 Omkar Pimple
Role at N26: Former mobile function lead
New venture? Founded Cerebranium, an edtech startup. The company's main product, Proxema, helps educational institutions detect and prevent fraud in remote examinations with mobile and AI technology. 
State of venture? Cerebranium was built on top of a solo hobby project (Plonk Games) which Pimple started in 2013. The product now has 5m users across 180+ countries. Cerebranium is fully bootstrapped and has a team of 18 people across Germany and India.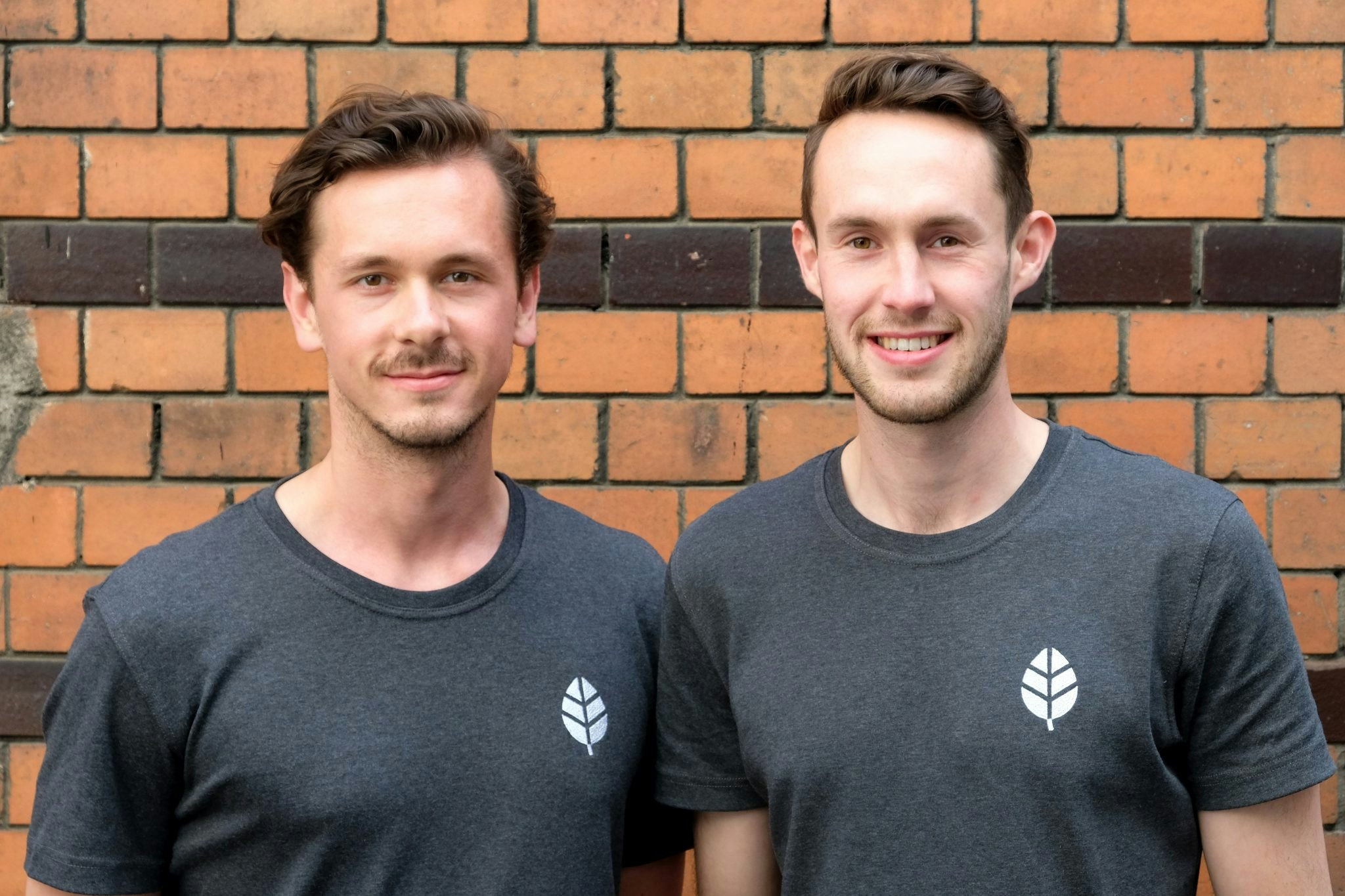 Jack Lancaster and Max Brenssell 
Roles at N26: Lancaster was a former group product owner; Brenssell worked as a project lead coordinating N26's expansion to 24 European countries.
New venture? Cofounders of Plantclub.io — a Berlin-based company providing plants on subscription for offices, with the aim of helping companies improve their working environments. 
State of venture? Launched in February 2020, Plantclub currently has nine employees and counts Netflix, Klarna, Cushman & Wakefield, Forto and Taxfix among its clients. The company is currently launching in Vienna and will be expanding to additional cities this year.
In other news, Lancaster and Brenssell have created a separate venture called Loop, an all-in-one platform to manage hybrid workplaces effortlessly. Through the process of running Plantclub, the founders discovered that finding great services providers is hard for people running workplaces. Loop was the response to their observations. Loop is now live with its first beta users, and potential users can join the waitlist to get onboarded.
Vincent Audoire
Role at N26: former iOS developer.
New venture? Cofounded Feather, a Berlin-based company providing digital insurance for expats in Germany.
State of venture? Launched in June 2018, Feather has raised €100k in total and is growing fast. This year, Feather plans to double its headcount from 14 to 24 employees and release a number of new products.
Pascal Steck
Role at N26: Former product owner.
New venture? Cofounded Wonder.me (previously named YoTribe) — a platform where people can meet up, network and collaborate in video-based groups, whilst also having a birds-eye view of other virtual rooms. 
State of venture? The company raised $11m in seed funding in December 2020 — in a round led by EQT Ventures and BlueYard Capital. Wonder.me , based in Berlin, currently has 22 employees and over 200k users.
Ryan Cooke
Role at N26: Former head of technology at N26 in the US. He was responsible for creating the core technology for the US product, as well as recruiting a New York-based engineering team.
New Venture? Cofounded Orum.io, a B2B fintech whose product enables real-time money movement, in May 2020. 
State of venture? Cooke recently stepped down from his role as cofounder and CTO three months ago, but is staying on as an advisor.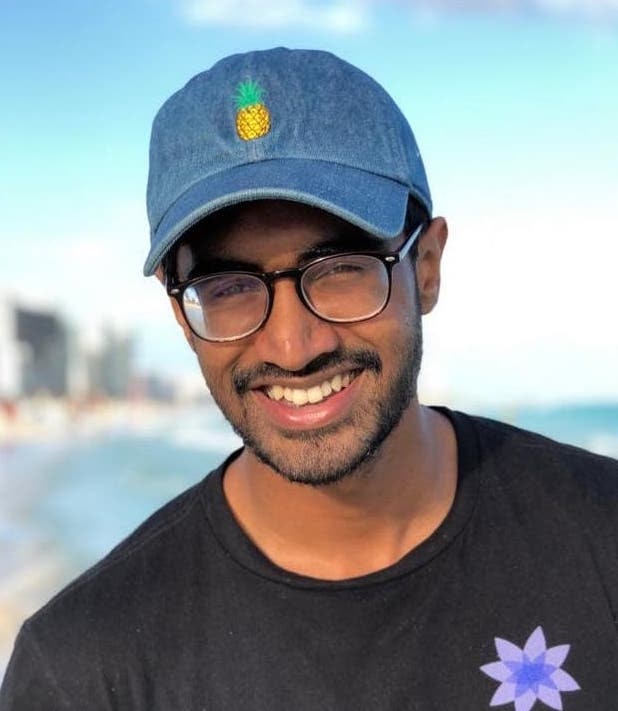 Neel Yerneni
Role at N26: Yerneni, a computer scientist by trade, built the minimal viable product for in-house money laundering and fraud.
New venture? In spring 2019, cofounded Quo, a budgeting app focused on financial wellness where Yerneni is also chief technology officer. Quo's mission is to give users the tools to reach their most ambitious financial goals: from planning a trip to buying a home.
State of venture? Quo is based in San Francisco and currently has 15 employees. The company has raised $2.5m to date and plans to add further products and experiences to its platform.
Gianluigi Davassi
Role at N26: Former tech lead for N26's core banking system.
New venture? Davassi cofounded Klar in 2019 — a bank built specifically for users in Mexico. After stepping down from Klar as cofounder and CTO in June 2020, Davassi went onto found Faire, a B2B2C fintech specialising in consumer credit automation, in Milan.
State of venture? Faire currently has 16 employees and has raised €1.5m in funding to date. The company plans to expand in Europe with its B2B analytics and credit score service — as well as a B2C mobile solution for instant credit.
Wendi Li 
Role at N26: Former senior product manager.
New venture? Founded Poly Polly — a publishing company creating customisable, multilingual children's books for international families. 
State of venture? Launched earlier this year, Poly Polly is in its very early stages with Li working on the venture alone. In April, Li is starting a Kickstarter campaign with the goal to build a tech platform behind the customisation of the children's books, and to expand the number of languages offered in the books.
Felix Vemmer
Role at N26: Former operational intelligence data analyst
New venture? Founded legal tech startup TripliQ in November 2020. The company's vision is to build a scalable legal platform that empowers customers to get quick access to lawyers online at the fraction of the usual cost.
State of venture? The company is fully bootstrapped and launched its first paid product last week. The product helps people easily create contracts for buying a horse online  in collaboration with online horse platform ehorses  and the legal experts for animal law at German law firm Ackenheil Anwaltskanzlei.
Neel Ganu
Role at N26: Ganu was the first employee on the US expansion team at N26 in 2017, and was based in Berlin and New York.
New venture? Founded Finch, an all-in-one checking and investing platform, in New York in 2019. Finch enables customers to earn investment returns directly on their checking balance while retaining instant access to their money — even the invested part.
State of venture? Finch is currently in its early stages of growth. The company has seven employees based in the US and has raised $1.8M to date. Finch launched its app in the Apple App Store in late 2020 in the US and has no immediate European expansion plans. 
Matthias Oetken
Role at N26: Former managing director employer for N26
New venture? Launched Estating, a digital marketplace for premium properties, in April 2020. The company aims to democratise access to the property market, enabling the retail saver to invest in properties around the world.
State of venture? Estating currently has 40 employees in Berlin — which is the company's headquarters — Luxembourg, Zürich, London and Yerevan. To date, Estating has raised €4m in funding. 
Mateusz Pniewski
Role at N26: Former business analyst.
New venture? Founded Transaction Link in January 2020. The company helps businesses — even non-financial ones — embed fintech functionalities into their existing products. 
State of venture? Based in Warsaw and Berlin, Transaction Link currently has eight employees, which it will be ramping up to 12 within 3 months time. To date, the company has raised $1.5m in pre-seed financing from German, US, and Israeli investors. 
Lamine Cheloufi
Role at N26: Head of product management
New venture? Founded Flooz, a mobile app helping creatives launch their businesses, in April 2020, during the first European lockdown. With the app, creators can build link-in-bio websites and sell services such as AMAs, live sessions, and digital downloads. 
State of venture?
Flooz currently has 6 employees — who were former designers, product managers, engineers, and part of the founding team of N26. The current team is fully remote: with employees distributed across Los Angeles, Germany and Italy. The company plans to hire eight new faces in the next six months. 
Flooz will be released on app stores by summer 2021 on an invite-only basis, and has already received a lot of interest from VCs and angels all over the world. 
Companies still in beta:
Alexander Hipp
Role at N26: Former senior product manager at N26 in Barcelona.
New venture? Co-founded Beyond a content curator tool for knowledge workers. The product is currently in private, invite-only beta.
State of venture? Hipp has been building the product over the past months with his co-founder Shane Neubauer (ex-Google). The pair are currently in the process of onboarding their first users. The waiting list for Beyond is still open.
Malte Berresheim 
Role at N26: Former product manager.
New venture? Cofounded Boxplot.io, a no-code process collaboration and automation company, in Berlin in early 2020. Boxplot.io helps companies log and map customer activities to automate complex processes.
State of venture? Launched in early 2020, and bootstrapped from the start, the company has eight full-time employees, and has recently opened an office in Amsterdam. The product is in closed beta with a selected group of enterprise companies and plans to launch publicly at the end of the year. P.s, Boxplot is hiring in Berlin.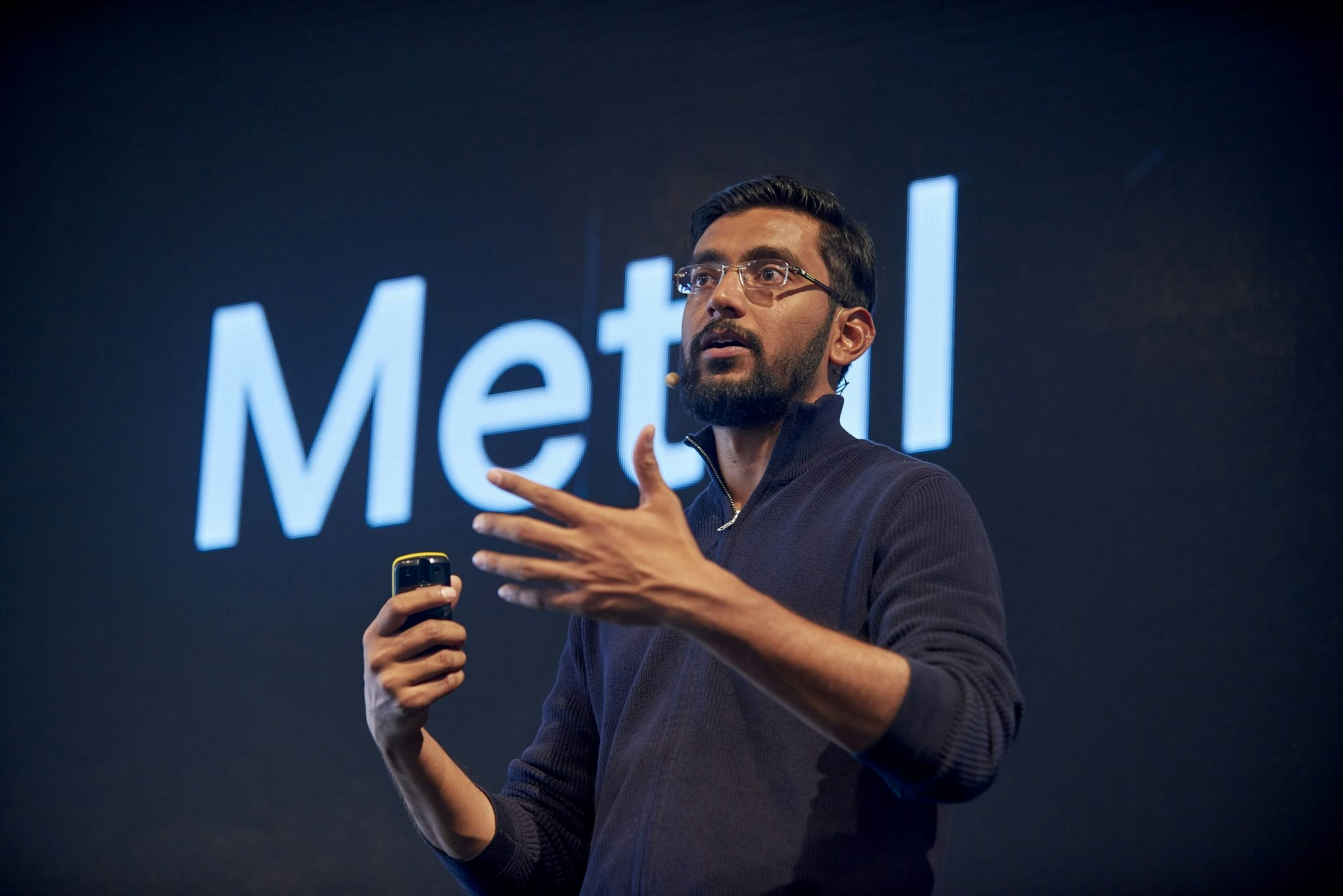 Akarsh Sanghi
Role at N26: Former head of card products, Sanghi led the development of the premium membership program, including N26 Black and N26 Metal.
New venture? Founded Reach.live, a platform that helps companies drive business growth via live and on-demand events — with a focus on tech talks, product demos and office hours.
State of venture? Founded in 2019, and funded by Y Combinator, Reach.live will be launching out of public beta in the next four weeks. The company currently has a distributed team of five employees.
Robert Killian
Role at N26: Former chief representative.
New venture? Cofounded Beams — a new social app that enables users to share audio-visual stories about what they're into and connect with others based on mutual interests. 
The company's other founders are Alan Sternberg (partner at software developer, Wolfgang), Hannah Ray (former creative producer at Instagram), Matej Balantic (former engineering manager at Soundcloud), and Lenart Puselja (cofounder and designer at Wolfgang.)
State of venture? Beams, whose app is currently in beta mode, employees 12 people globally. The company has completed two rounds of funding but prefers not to disclose numbers at this time. 
Beams is backed by VCs including Mangrove, Redalpine and Wavemaker, as well as business angels that are founders and ex-executives of Facebook, Instagram, Tourlane and N26.
Enzo Avigo
Role at N26: Former junior product manager.
New venture? Cofounded June.so, a product analytics tool for B2B SaaS designed to make tracking easier for product developers. The product is currently in public beta mode.
State of venture? Founded in September 2020, June is currently a team of three, including its cofounders. June has raised 500k so far from Speedinvest, eFounders Y Combinator and some angel investors. 20% of the current Y Combinator batch already uses June. 
Lucia Payo and Philip Billaudelle
Roles at N26: Payo was principal mobile engineer. Billaudelle worked across several roles at N26, and left the company in Dec 2020 as senior data scientist.
New venture? Payo and Billaudelle launched Exakt Health, a sports physiotherapy app, in January 2021. The product is currently in beta mode.
State of venture? The Berlin-based startup recently raised financing to the tune of $500,000 from Inventures.vc and well-known business angels including Maximilian Tayenthal. The company is in the process of getting a European medical device license for its app in time for the public launch in May 2021.
Exits:
Nadine Deuring, former business development manager at N26, founded furniture rental startup in Berlin in January 2019. It was acquired by furniture-leasing.net in August last year.
Garry Krugljakow, former entrepreneur in residence at N26, cofounded Cookies, a peer-to-peer payment app, with fellow N26 employee Lamine Cheloufi, in January 2015. The startup was later sold to Klarna AB in November 2016.
Krugljakow went onto found VAI, a fintech that funds B2B investment purchases, which was sold to Berliner Volksbank eG in June 2020.
Hasib Samad, former head of mobile at N26, cofounded Goliving, a Berlin-based coliving startup, in March 2019. It was acquired by Habyt, a fast-growing coliving startup based in Berlin, in June 2020.
Spot anyone missing from this list? Please email

miriam@sifted.eu
Miriam Partington is Sifted's Germany correspondent. She tweets from @mparts_
This article was updated to add Exact Health, GoBeyond and TripliQ, bringing the total number of founders to 31.