First entrepreneurship, then a career in politics? "Why not," says Thomas Rebaud.
At 32 years old, he's the flamboyant founder of French unicorn Meero, a platform for businesses to have professional photos taken of everything from food on Deliveroo to apartments on Airbnb.
For Rebaud, the coronavirus crisis has meant spending more time reassuring employees, dealing with investors and initiating takeover talks with rivals.
Advertisement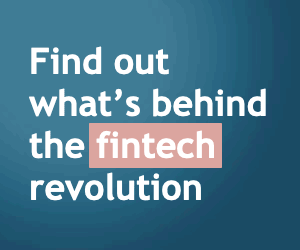 But it's also given the chief executive time to reflect on the state of the world, and brought on a taste for politics.
"I don't know if Covid will change the world in the long run, but I'm worried about the next few years," Rebaud says. "About Europe, populism and the economic implications of the crisis for the younger generation."
It's the kind of sweeping statement you might find coming out the lips of another business person turned politician: French president Emmanuel Macron, who was a Rothschild banker before running for the nation's highest office in 2017.
In the future, might the banker-to-politician path be replaced by the startup founder-to-politician?
When he was a university student in Lyon, near the French Alps, Rebaud was president of the Junior World Entrepreneurship Forum, promoting entrepreneurship as a way to create jobs and economic growth around the world.
He says he'd see himself building on that experience to maybe return to politics down the line, with the same preoccupation: massive unemployment and how it affects people.
"Spilling theory"
Rebaud isn't your typical chief executive — at least not by European standards. Before Meero, he was working as a barman in a nightclub to set money aside to launch the company. He'll talk candidly about investors (they're a lot nicer when they're courting you than in board meetings), firings ("it'll depend how business evolves over the summer") and taking over rivals (Meero has got cash and others don't).
He'll show genuine concern about the economic consequences of Covid-19 one minute, and the next he'll talk about playing video game Call of Duty during evenings stuck at home in lockdown.
He has also done a remarkable thing, which is common in the US but unusual for a French entrepreneur: creating in just four years a billion-dollar tech company. He has done so with a vision of creating a giant global marketplace matching clients to photographers.
"There's zero tolerance from consumers for ugly photos online."
To explain Meero's business opportunity, and why it has won such a high valuation, Rebaud again turns philosophical. He cites French economist Alfred Sauvy's "spilling theory" to demonstrate why there will be more demand for professional photography in the age of iPhones.
The theory basically says that technical progress doesn't destroy jobs, they just "spill over". In short, new jobs and new demand from consumers emerge as a result.
So, though everyone's using their smartphones to take photos, paradoxically that's increased demand for professional photography.
"There's zero tolerance from consumers for ugly photos online," Rebaud says. "You want to see what you're going to eat, the apartment you're renting, the bag you're buying — and you want gorgeous photos for each. That's the market Meero is tapping."
How Meero actually works

Meero has clients such as UberEats, Deliveroo and Airbnb who have a problem: how do they get thousands of new high-quality standardised photos (e.g. of rooms or food) in dozens of countries every month? Meero aims to solve this by bringing its network of 58,000 photographers to connect the two parties. Its in-house photo editing software uses artificial intelligence to label and pretty up pictures. Meero says that its photographers typically make $1,000 a month on the platform and get software that helps them find clients, sign contracts and manage their accounting to make it easier.
There's money in photography
That was part of the pitch Rebaud sold investors when Meero raised $45m in July 2018, and $230m again in June last year, bringing its valuation above the billion-dollar unicorn mark.
This valuation raised some eyebrows in the VC world, but Rebaud is bullish: "The photography market globally is worth between $80bn and $100bn. The question we asked is: can Meero grab 5% of that enormous market?" Rebaud says. "I think we can."
At any rate, he convinced European investors, including France's Eurazeo, the Netherlands' Prime Ventures, as well as global VCs White Star Capital and Global Founders Capital.
Some of those investors say they were seduced by Rebaud's "immoderate ambition". 
In his Paris office, Rebaud keeps a toy rooster behind his desk that he got as a gift from a VC. That VC didn't invest in the end: they couldn't agree with Rebaud on Meero's valuation.
Travel collapse
Another part of Rebaud's promise is diversifying Meero's business from its core segment of travel photography (taking pictures for Airbnb or Expedia listings). The founder launched online food and retail photos, wedding shootings and more recently, a software as a service model to sell subscriptions for Meero's photo editing software.
"Covid hasn't changed any of those opportunities — it pushed a few deadlines back six months, but it didn't change the underlying trends," Rebaud says.
"Covid pushed a few deadlines back six months, but it didn't change the underlying trends."
The crisis did make pivoting towards new markets more urgent though. Pictures on travel platforms from Airbnb to Expedia, which make up about 30% of Meero's sales, collapsed during lockdown, and that segment could remain sluggish for six to 18 months, Rebaud estimates.
On the other hand, e-commerce retail and food photography for delivery platforms and supermarkets are seeing very high growth, he says. Customers are doing more of their shopping online, even after confinement, and retailers need photos to catch up to that increased demand, Rebaud says.
Overall the company's sales are still down compared to before lockdowns started being implemented around the world, but a catchup is underway, he says.
Hyper-growth and pizza
How business evolves over the summer will be important for Meero. 
Like most French startups, it implemented partial unemployment measures to preserve cash in recent months. Whether some of that turns into straight firings will depend on customer demand and coming out of the Covid sales slump.
"Covid created some moments that were hard to go through," Rebaud says. Keeping morale up among staff members is one aspect.
During lockdown, Meero organised online meetups with employees, pushed sports content and boosted the role of its human resources department. 
But bringing people back into the office eventually and reigniting face to face interaction will be essential, Rebaud says. He's not considering making the current 100% remote-work environment permanent.
"Hyper-growth isn't something you can manage without ever seeing each other," Rebaud says. "You need pizza and people sitting around the same table in the same room."