In May, investors wrote more cheques for Europe's seed-stage companies than the month before, but those cheques were significantly smaller.
227 companies raised money compared to 184 in April, according to Dealroom and Sifted analysis. In May, the total amount brought in was €442m, compared to €451m in April — meaning the average seed round size decreased by €600k, to €1.9m.
It's worth noting that these numbers are almost certainly lower than the actual money raised in the month given that many deals are reported later. 
The two biggest rounds of the month were all healthtech companies, which is unusual — fintech companies tend to draw in the largest seed rounds. 
UK biotech Transine Therapeutics raised £13.7m — it's working on treatments for nervous system conditions and eye conditions — and Swiss startup Engimmune raised €15.2m to develop therapies to cure cancer.
The third largest round went to Oxford University spinout Salience Labs, which raised $11.5m for its "brain-inspired" computer processor.
Fintech sees a significant drop
Across the last year, fintech has dominated at seed stage, consistently bringing in the most funding. In May, it slid from the top spot.
Healthtech companies brought in a collective €57m; though fintech wasn't far behind, with €56m. 
That's a significant month-on-month drop for fintech. In April, the sector's seed stage companies secured €130m across 30 rounds, giving an average round size of €4.3m. In May, it was €56m from 29 companies, giving an average round size half that of April, at €1.9m.
For healthtech, it was 18 companies that collectively raised €57m, making the average round size €3.2m.
👉 Read: How to spend your seed funding
The UK leads the way, but sees smaller rounds
As has been the case every month, it was the UK that brought in the most seed rounds in May. 
The UK's seed-stage companies raised €145m in total — the exact same as in April. The interesting part: in May, there were 66 rounds; in April there were 47. That means the average round size dropped from €3m to €2.2m month-on-month. 
May was a typical month in that Germany and France secured the second and third most seed-stage funding, bringing in €61m and €49m respectively. 
Here are the other rounds which caught our eye this month, from quantum X-ray machines to an NFT online store backed by two superstar German rappers
Proptech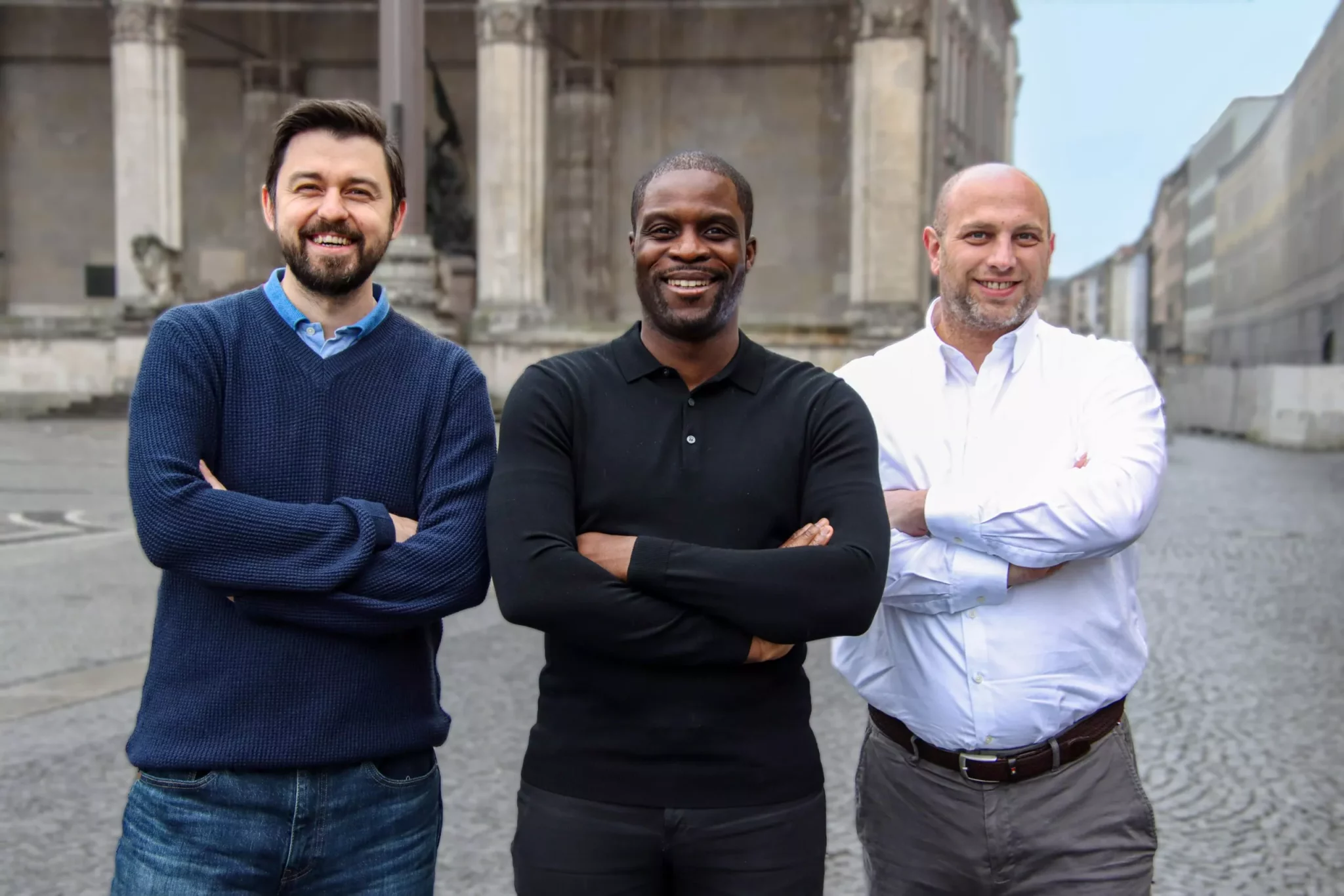 Garentii, a Munich-based startup, raised €1.9m for its rental deposit platform. The team wants to replace the traditional rental deposit system. Instead of paying three months' rent in a cash deposit, renters will pay a monthly fee, starting at €3, and Garentii will act as the guarantee for landlords.
Italian startup Tulou, which builds co-living spaces, secured a €5.5m seed round, led by the Marzotto family office, an Italian textile manufacturer. Tulou's properties will be open in mid-2023, they'll be in Milan and include gardens, swimming pools and cinemas.
Healthtech
Hormona, a London-based startup focusing on women's hormonal health, raised a £1.2m seed round from Nascent Invest, Techstars and Blackheat Capital. The company is developing an at-home urine test that will measure three hormones. 
Germany's nilo.health raised $8m, in a round led by Speedinvest. The startup offers mental health support to employees, including one-to-one sessions with psychologists, group sessions and digital, self-guided tools.
Aaron, based in Berlin, raised €3.5m to build its digital assistant tool for medical practices. The AI tool takes calls from patients when the practice team is unavailable. The Aaron team wants to help ease the medical staff shortage and the impact of an ageing society where many people are excluded from online booking services.
Dutch startup QDI Systems raised €1.3m in May. It's developing X-ray imaging systems based on quantum dots, which it says will have a lower impact on the patient than conventional x-rays. The investment came from Maki VC and Carduso Capital.
Climate tech
Annea, a German-Portuguese startup working on making wind and solar assets more efficient, raised a €1m seed round, led by Faber and Innopart. Annea wants to reduce the operations and maintenance costs of renewable infrastructure by making digital twins of assets to predict potential problems up to 12 months in advance.
Amsterdam-based Timberhub, which runs a digital timber marketplace, secured a €1.5m round led by Speedinvest. The timber trade has relied on manual, offline processes, the company says, which makes it hard to trace the origins of products. Digitising the process can make it more efficient, and allow people to source ethical and sustainable wood, Timberhub says. 
Fellow Amsterdam company Willicroft raised a €2m round led by Rockstart and Pinc in May. Willicroft is developing plant-based cheese based on beans and pulses. The company says its cheese alternatives produce five times less CO2.
Arts
Spain's Komon raised $2m to launch its NFT purchasing platform. The startup  will allow fans to purchase an NFT to gain access to an exclusive online community for different artists. Komon was founded by Sebastián Fernández-Medrano, who was previously principal at VC firm Samaipata, and computer scientist Manuel Bevilacqua, who worked at the likes of Capchase and Returnly.
Also in the NFT world, FUEL raised a €1.5m round for its ecommerce platform where artists can build their own custom-branded NFT shop. German rap superstars CRO and Bausa backed FUEL in its latest round.
Voicy, a Rotterdam-based startup that wants to become the "Giphy for sound", raised a €1.2m round last month. Voicy runs an online platform where users can share sound clips and sound effects.
Fintech
Merge, which is working on API-powered banking and payments solutions for the crypto economy, raised a $9.5m round, led by Octopus Ventures and a host of angel investors from the crypto and finance world: the founders of Aave, the founder of Polygon, the CEO of Ledger, and the former CEO of Barclays Consumer Banking.
London-based Adsum raised $5m, led by Episode 1 and Digital Horizon. The company works on cashflow solutions, offering users funding solutions in advance for their VAT and R&D tax credits.
Future of work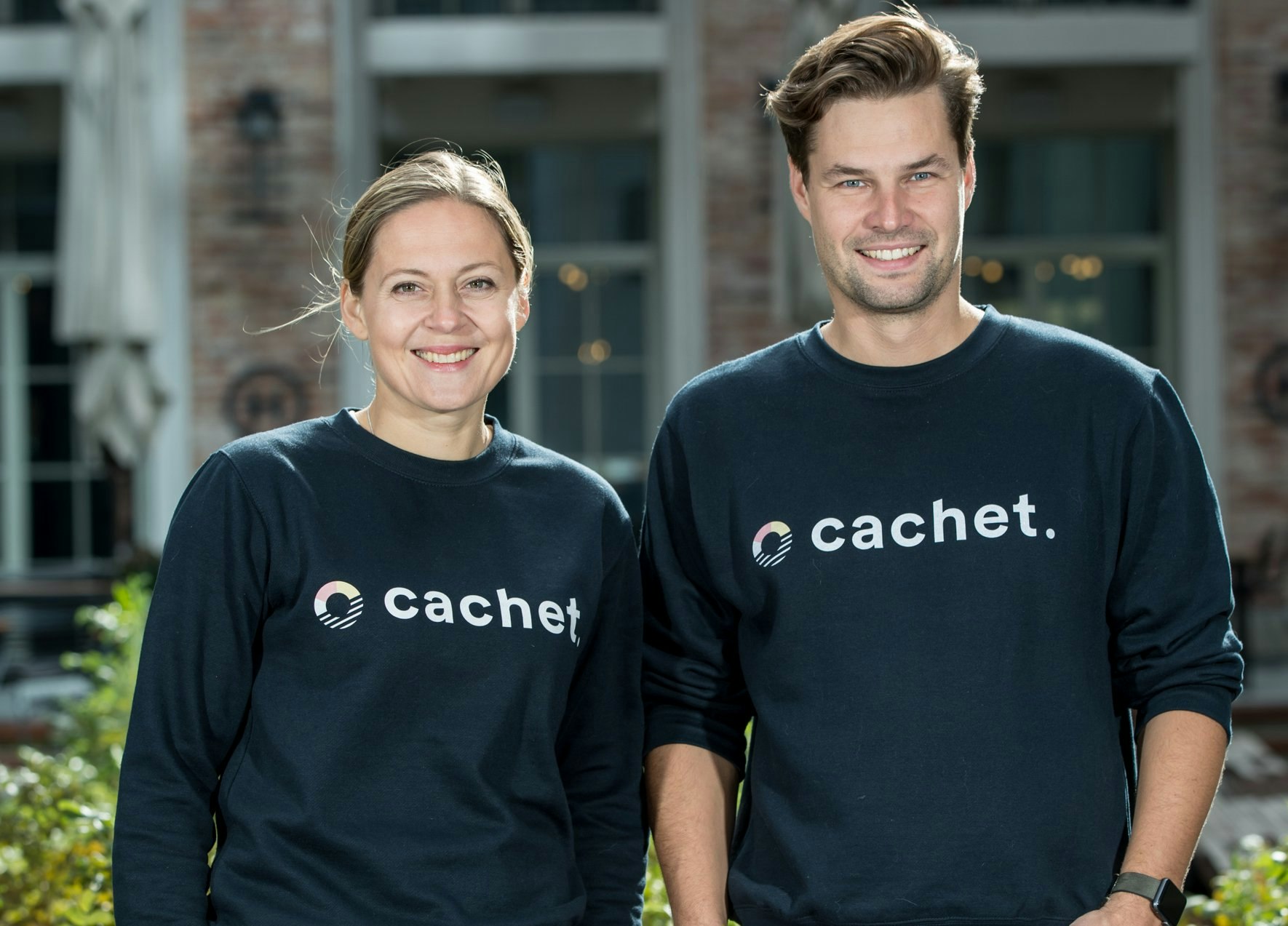 Tallinn-based Cachet, an insurance marketplace for gig economy workers, raised a €5.5m round. Traditional insurers struggle to deal with platform workers' needs, Cachet says. Its marketplace offers motor and health insurance. 
50skills, an Icelandic startup working on HR and onboarding software, raised €2.5m, in a round led by Frumtak Ventures. It wants to improve the onboarding process for employees, and is particularly targeting high-turnover industries.
Want to see how other months fared? Check out our previous seed round summaries: