Plenty of founders begin a company as a side project while working the day job. But very few founders had a day job like former France midfielder Mathieu Flamini.
The ex-footballer has worked with global superstars like David Beckham, Ronaldinho and Andrea Pirlo — so he's no stranger to high-pressure environments like the startup piranha pond. "When you're surrounded by people like that from an early age you learn to adapt or you disappear," says Flamini, who was turning out for AC Milan when he cofounded a startup, GFBiochemicals, in 2010. 
The Paris-based company produces a chemical called levulinic acid, a green alternative to the petrochemicals used to make things like shower gel and plastics. It's an unusual line of work for a footballer to find himself in.
12 years on — during which time Flamini also played for English sides Arsenal and Crystal Palace and Spanish team Getafe — he's taken the CEO job at GFBiochemicals.
"Friends said it was the first real job I've had," he jokes as we sit down for brunch at London private members' club The Conduit, where he's not a member but apparently has no trouble booking a table. Flamini is already there when I arrive, and has chosen a well-lit spot on the rooftop garden (I'd mentioned there'd be photos) away from the other diners to give us a little peace and quiet. We're not there for long before noisy building work on the roof next door drowns out the conversation and we're forced to move — but it was a nice idea.
Out of earshot of the drilling we take a look at the menus, and the razor-sharp focus of an athlete who's spent half his life trying to hit peak physical condition is immediately apparent. 
After ordering the coconut yoghurt, Flamini tells me he went vegan eight years ago because animal protein increases the acidity in the bloodstream and makes muscle injuries more likely. "When you're an athlete, performance is your number one objective — after winning, of course," he tells me. As I find out over the next hour and a half, a strict diet isn't the only habit from his footballing days he keeps with him.
Getting into the unglamorous world of chemicals
Once our food and grapefruit juice arrives — to Flamini's disappointment, there was no fresh carrot or green juice (whatever that might be) — the conversation turns to business. 
So how on earth did a 25-year-old footballer find himself founding a chemicals company, I ask — it's not exactly an industry awash with celebrities who've caught the startup bug.
"As a child I had two passions: football and sustainability. I grew up in Marseilles near the sea, and was aware of the environmental questions around ocean plastics and chemical pollution from a very young age."
But going down the chemicals route was a case of "right place, right time", says Flamini, who along with business partner Pasquale Granata set out with the vague idea to found a company in the sustainability sector. "We didn't know if it'd be energy, chemical or urban recycling, and we just ended up meeting with a team of scientists in Milan and started moving in that direction."
When you're surrounded by David Beckham and Ronaldinho from an early age, you learn to adapt or you

disappear
So what does the company do exactly? In short, it takes biomass like agricultural waste and turns it into levulinic acid, which can replace petrochemicals in a huge range of products, from skin care to resin removers and degreasers to cosmetics. 
It's looking to tackle a huge problem — the petrochemical industry is set to become the largest driver of world oil demand by 2030 — but according to analysis by the University of Maastricht, levulinic acid can reduce the CO2 created by manufacturing those products with petrochemicals by up to 80%. 
The challenge has been finding a way to mass produce and commercialise the stuff. "Sometimes people are like 'what have you been doing for 10 years?' But it takes so long because we had to develop the technology and then process it on an industrial scale," he says. GFBiochemicals is one of the only companies in the world producing levulinic acid to replace oil in everyday products. 
"I'm not a patient person, I'm hyperactive, and my biggest mistake was going into an industry that takes so much time. Sometimes I wish I'd just made an app," Flamini says with a grin. 
The pressures of being a footballer and business person
Flamini's work day finished around 2pm when he was a footballer — leaving him plenty of time for multiple side projects. "The afternoon is all about recovery — some play video games, others read. I'm not married and I don't have kids, so I had time, and I like to do things that stimulate my intellect." 
Alongside founding a business while playing football, he also sat on the Environmental Olympic Committee for Paris 2024, became a member of impact accelerator Young Global Leaders and an entrepreneur-in-residence at VC firm Atomico.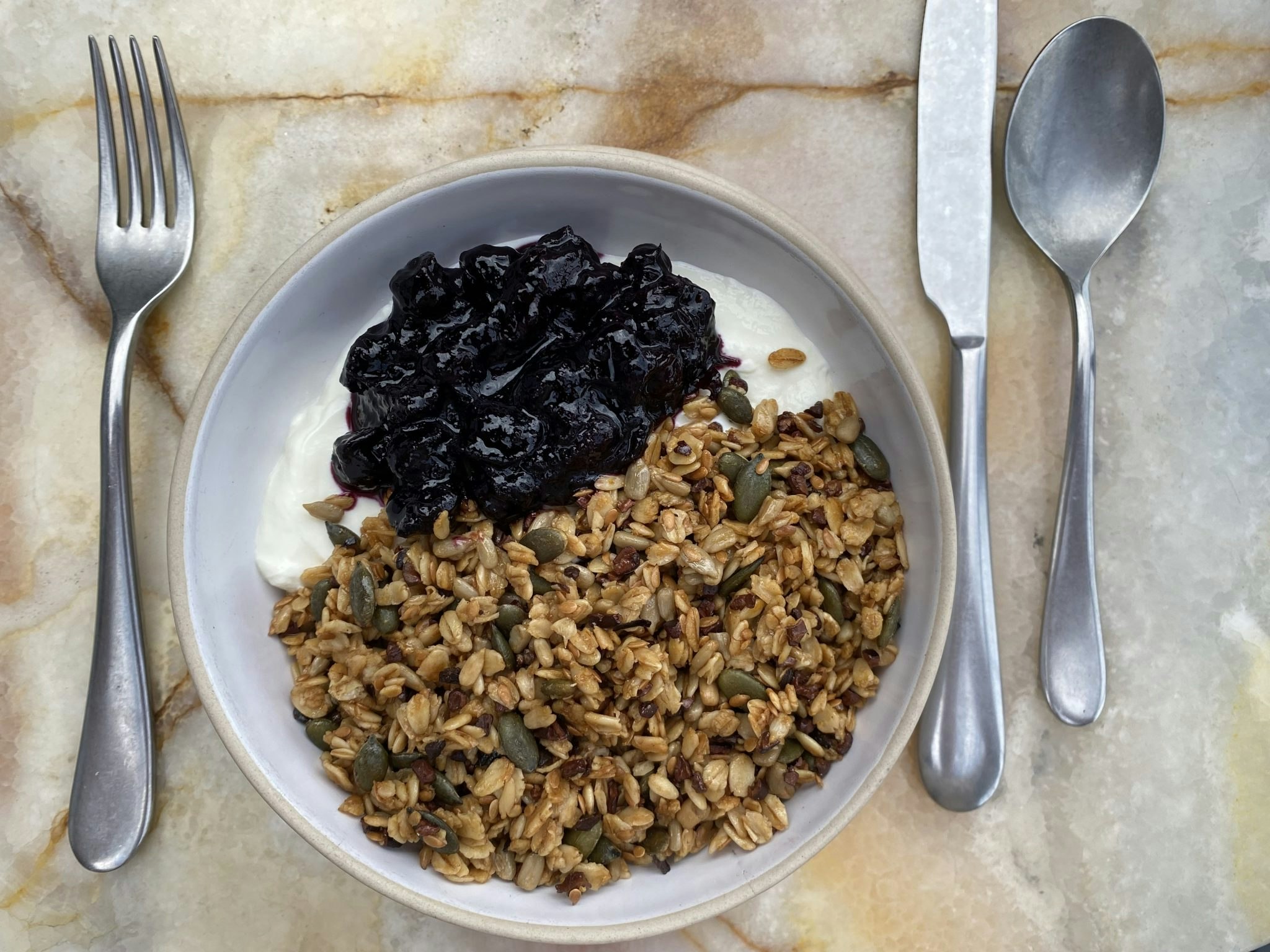 Flamini kept GFBiochemicals a secret from teammates, friends and even family for the first five years. "I was questioning myself, and I didn't know which direction the business would go in."
He thinks others questioned him too. "When you're a footballer and you're in a meeting talking about chemicals or sustainability, there is even more pressure on you," he says. "People really want to test you and see if you're going to be able to deliver — because you're not a businessman. I had to prove myself more than anyone else in the room." Was this annoying? "Obviously it can be, but I took it as a challenge," he tells me. 
Lessons from his playing days
"As an athlete you're taught that you win or you learn, but you never lose. It's the same in business," he says. "When you play the role of CEO there's stress and pressure, but 70% of sport is mental, and I've been mentally prepared from a very young age."
That helped when GFBiochemicals came to raise its first external funding round in May this year, a $15m Series A led by specialist biotech VC Sofinnova Partners. Fundraising is a challenge, Flamini says, but it's nowhere near as nerve-wracking as playing in front of a crowd of 80k.
Being coached by exceptional leaders has also been invaluable. He says legendary Arsenal manager Arsène Wenger "shaped" his way of seeing things and Flamini applies many of the principles he introduced in the dressing room to running a business. "His way of managing was based on togetherness and a positive mindset, and he empowered us to take responsibility and use our creative side."
Playing with some of the very best footballers of his age — the likes of Andriy Shevchenko, Kaka and Ronaldinho — also taught him to continuously adapt. "You have to learn at great speed or you get eaten alive by the competition."
From footballer to CEO
Flamini was made CEO of GFBiochemicals in May, but when the company launched Flamini didn't have an executive role. 
What he did bring to the company during those early days was cash — Flamini was earning $8.5m a year when he set up the business — and before the Series A, the company was funded exclusively by him and Granata. A look at French company information database Pappers shows that even after the $15m round, Flamini still owns 60% of the company.
"Now the question is when do I not work," he says, when I ask how many hours a week he's on the clock for. "When you're an entrepreneur you have to be dedicated and you don't count the hours. I'm not working when I sleep, but for the rest of the time I'm available."
But Flamini is quick to point out that he's not complaining. "I feel like I'm part of this effort of the younger generation like Greta Thunberg that's setting up the future," he says. "Although at the age of 15 [when Thunberg staged her first protest outside the Swedish parliament] I can guarantee you I was not in the street fighting for my future."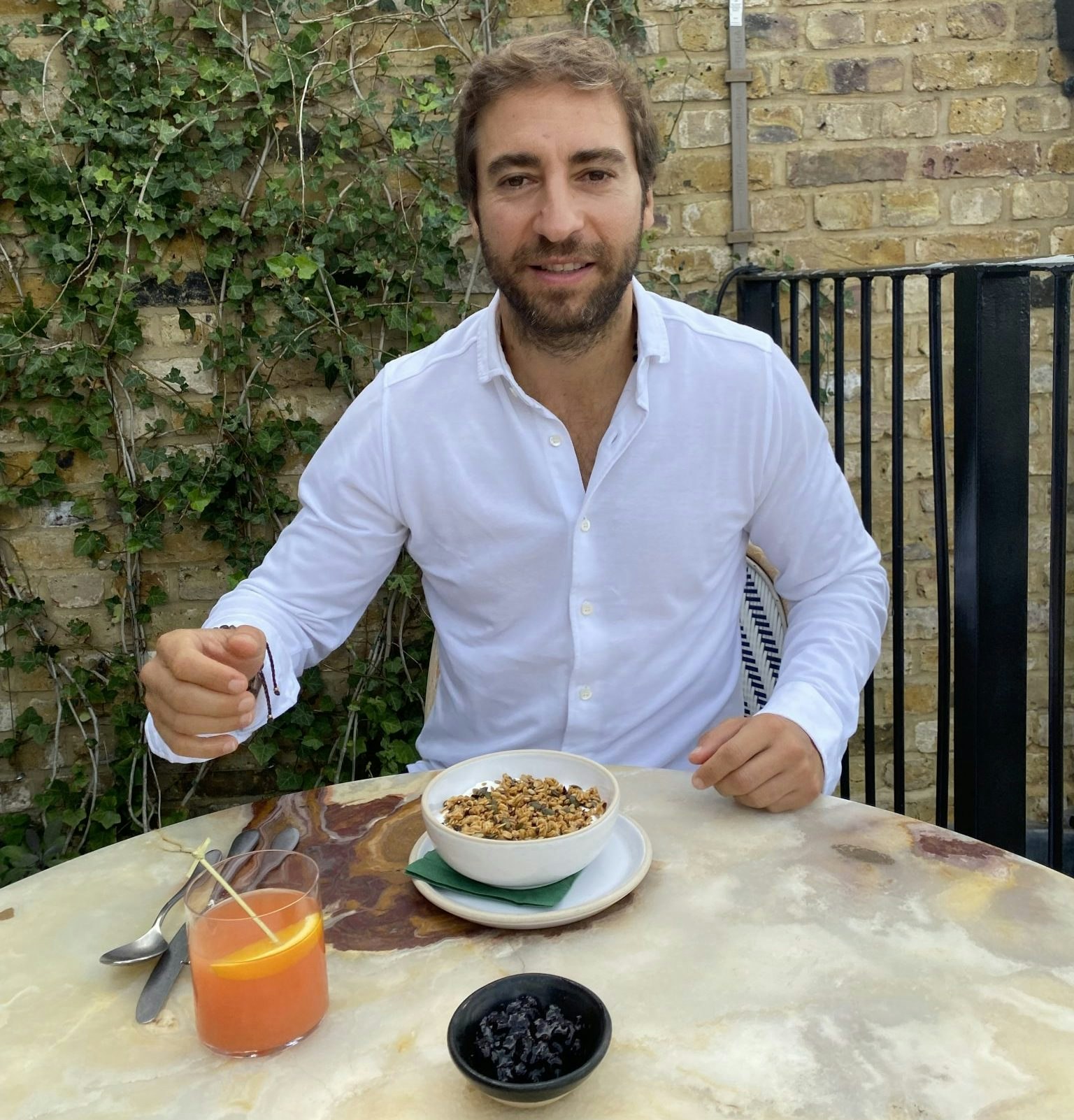 Why are footballers investing so much at the moment?
Running a company isn't the only thing Flamini has on his plate these days — he's also invested in "seven or eight" startups as an angel. He's coy about exactly which they are, but after a little gentle prying tells me eco-friendly detergent company Smol is one of them, and the others are all in sustainability and social impact.
Flamini is far from the only footballer investing in startups. Over the past couple of years a growing cohort — including players like Cristiano Ronaldo, Zlatan Ibrahimovic, Gerard Pique and Mario Götze — have been putting their considerable wealth to use on the tech scene.
The rise in footballer angels comes down to a couple of things, says Flamini. One is the fact that with all the sponsorship opportunities being a sportsperson brings, players are exposed to entrepreneurship from a young age. Another, of course, is money. "When you play football at the highest level, you have a comfortable life. Footballers want to diversify their income."
Plenty of players also want to  "reinvent themselves" when they retire, he says — although few take on the role of CEO. 
Hyde Park and David Attenborough
We've gone well over our hour of allotted time, and Flamini doesn't seem the sort of person who likes to sit still for that long (I've heard he often paces around during virtual meetings), so I wrap up by asking what he likes to do outside of work.
"I workout in the park four to five times a week, because I regenerate and recharge the batteries by going outdoors," he says. That's why he goes to Hyde Park every night, he adds — his favourite place in London. "In big cities you don't get many green spaces like that, and the number of parks in London is something I love about the city." 
Now the question is when do I not

work
Flamini also loves watching nature documentaries, and pulls out his phone to show me the name of one he was watching the day before: David Attenborough's Frozen Planet. He's a massive fan of the man. 
"He's like a grandpa to all of us. His voice makes you feel homey and safe and at the same time he's able to move you," Flamini says. I recommend a couple of Attenborough documentaries that I've watched recently — Green Planet and Prehistoric Planet — and thank him for chatting with me for so long.
"It was a pleasure," he says. "It's not always easy to talk about yourself, but sometimes it's good, because it helps you ask yourself important questions."
With that philosophical finale, we go our separate ways.