Two weeks ago, Ivan Kychatyi and Nikita Overchyk decided to become full-time recruiters. 
The Berlin-based duo, who usually work for a software startup and a digital marketing agency, launched UAtalents, a job platform for displaced persons from and within Ukraine. So far, 5,000 tech jobs have been added to the UAtalents' platform manually, and more than 9,000 applicants have registered. 
"We all have families in Ukraine and are devastated by what is happening to our beautiful country right now. For us it was simply important to do something," Kychatyi and Overchyk tell Sifted.
More than 3.6m refugees have fled Ukraine in the last month, according to the United Nations High Commissioner for Refugees (UNHCR). Many have lost their homes, their jobs and their sources of income. 
Meanwhile within Ukraine, 79% of companies have stopped their operations totally or partially, according to the Ukrainian Centre of Economic Recovery and Advanter Group, as nearly all of Ukraine's big cities come under attack. 
Members of the tech industry hope to help by matching startup workers with jobs they can do from wherever they find themselves. But it's not proving all that easy, as plenty of regulatory barriers still remain.
Support from European tech 
UAtalents — which is funded by 2hearts, a tech community for people with migrant backgrounds in Berlin — is just one of many platforms that have sprung up to help Ukrainians find work in Europe in just the last month.
There's Gamedev Ukraine, a platform helping Ukrainian game developers find freelance work or a full-time gig in Lithuania, where 14,000 refugees have fled to. And RemoteUkraine, a charity helping refugees find remote jobs in industries such as software or marketing. The list of platforms being launched grows daily.
Before the war broke out, Happy Monday was a jobs portal in Ukraine focused on the creative industries. Now it's become an aggregator for tech jobs for Ukrainian refugees, with 600 job offers from 360 companies around the world advertised on the platform. 3,000 job applications have been made so far, according to the company's data.
Аnna Mazur, Happy Monday's founder and CEO, says that European employers have been very supportive: some companies have created jobs specifically for Ukrainians, while many others have agreed to adapt jobs into a remote format to make it easier to hire displaced workers.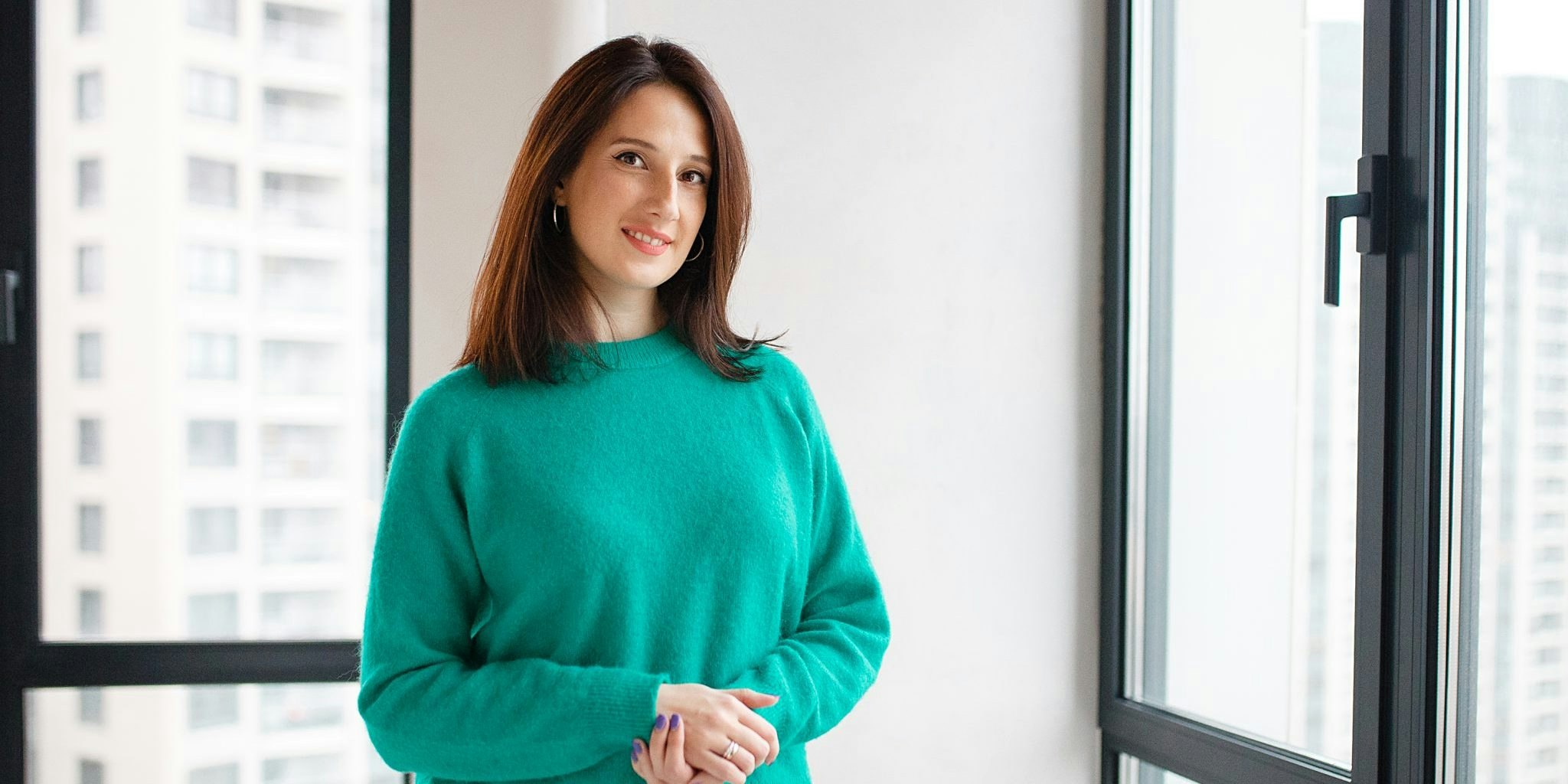 "The main problem right now is that a lot of offers we have are directly focused on developers. But let's be honest — IT and developers are the least affected industry. According to the polls, 83.2% of IT professionals have saved their jobs. What we need are jobs for non-tech professionals," says Mazur. She adds that Happy Monday is partnering with other platforms such as Jooble, which focuses on manual workers, to help increase the number of non-digital opportunities. 
Job Aid Ukraine, a job marketplace for Ukrainian refugees started by German entrepreneur Markus Diekmann, is also offering a range of jobs: from nursing and plumbing to software engineering. The platform currently has 7,000 job postings, and is expected to have 10,000 by the end of the week.
Finding new clients
For people who have lost their jobs or companies that have lost clients due to the war, gig economy platforms like Upwork and Fiverr have provided a lifeline. 
Khrystyna Boyko is a partner at Lviv-based And Action, a creative agency that's seen a drop-off in work from Ukrainian tech companies since the war began. Since 70% of her projects have been put on hold, Boyko is now using Upwork to find new international clients — and says the fact she's based in Ukraine has been a helpful selling point.
"Initially our strategy was not to focus on the fact that we're based in Ukraine because people might get stressed about it. But after two weeks, we saw that many of our previous clients (outside Ukraine) are showing support for our country," she says. 
Vadym Yatsunyk, a Ukrainian living in the west of the country who previously worked in sales for an IT company, says that he and many of his unemployed peers have been using platforms such as Happy Monday to find jobs. But for some, being employed right now isn't the most important thing.
"I've been monitoring the LinkedIn pages of my friends and acquaintances and all I know is that the preference now is to protect the country. Some of them have quit their jobs for some time to go to military service or to move to other territories to escape the fighting — so there's a big lack of workers in companies," says Yatsunyk, who's in the final stages of interviewing for a remote sales representative job. 
The Ukrainian government has stepped in to help those who have had to leave their jobs and move to safer locations in Ukraine by offering a monthly allowance of UAH 2,000 (about €61).
The process to receive the benefit, says Yatsuynk, is relatively straightforward: people can sign up digitally via the government application, Dija, and the money is sent to their bank account within seven days.
Removing friction
Securing jobs for Ukrainian refugees is more complicated than listing them, however.
HR startup Remote has been working with governments to streamline the immigration process for Ukrainian refugees in European countries. On March 10, it struck a deal with the Portuguese government to allow Ukrainian refugees to get processed to work in any kind of job within 20 minutes of entering the country. 
"As soon as they come to the country, they will get their tax ID, social security ID and also the number to have access to our national health system," Filipa Matos, Remote's VP of special operations, tells Sifted. "Through the temporary protection status, they will have the right to work immediately." 
According to Matos, 2,000 Ukrainians have been approved for work so far in Portugal. 
Berlin has similar processes in place to fast-track the registration of Ukrainians in the city. Refugees can register online for temporary protection status, which provides "unbureaucratic access" to social benefits, residence rights and the labour market. Figures from last Thursday estimate that 187,428 Ukrainian refugees have been officially registered across Germany, but the real number is likely to be higher as Ukrainians can enter Germany without visas.
👉 Read: How the tech community can help Ukraine
Jobbatical, a tech-enabled service provider for immigration and relocation, is also doing its bit to remove the friction surrounding immigration processes in the countries where it operates: Spain, the Netherlands, Portugal, Estonia and Germany. It automates forms such as visas, work permits, address registration and social security for immigrants so they don't have to be manually filed, which helps speed up the settling-in process. Jobbatical is also offering free consultations for companies looking to relocate their Ukrainian employees. 
"We let machines do what machines can do so we can invest time in making sure our immigration specialists are making the right decisions in terms of the visa paths for employees that are relocating," says Yannick Kwik, Jobbatical's head of growth. 
"They will be able to see a step by step process of where they're sitting, something similar to when you're waiting for an Uber ride. That gives you a certain peace of mind, but for a much more complex and bureaucratic process." 
Bureaucratic hurdles
Unlike the speedy process in Germany, other countries have plenty of red tape for refugees to wade through.
In the UK, for example, displaced Ukrainians are required to have a visa to work. In other countries, like Germany, workers typically need a local bank account to get paid — unless the employment contract states that the salary can be transferred abroad, says a spokesperson from Berlin Partner. 
Opening a bank account for refugees in European countries is a significant barrier. Typically, banks need a passport to allow a foreign customer to open an account, and many refugees don't have such documents with them, says Ramin Niroumand, founding partner at German fintech fund Embedded Capital, and the chair of Solarisbank.
Some rules are being relaxed: banks in Germany, for example, now accept Ukrainian ID cards as sufficient proof, but KYC (know your customer) providers are still working on integrating this ID card into their systems. Until that's possible, Ukrainians cannot open accounts in Germany. 
Another difficulty is that a German residence permit is required for Ukrainians to open an account. Neobanks like N26 are still "looking into additional ways to simplify this process further", a spokesperson told Sifted, though the process is not straightforward.
A crisis for Russians too 
Growing numbers of Russians and Belarusians are also leaving their countries; according to the BBC, as many as 200,000 Russians have fled Russia so far. 
"It's not only a Ukrainian topic," says Burkhard Volbracht from Berlin Partner, an agency helping international talent get settled in Berlin. "So many Russians and Belarusians are now leaving [their countries] and they are stranded in Finland, Turkmenistan, Azerbaijan, wherever." 
Kwik says Jobbatical has received an influx of Russian cases.
It's not only a Ukrainian topic. So many Russians and Belarusians are now leaving and are stranded in Finland, Turkmenistan, Azerbaijan,

wherever
"A huge number of Russians are relocating for different reasons, either they do not want to be there with the current situation and what's going on or because their employers don't want them to be in Russia," he says. "In Estonia they have discontinued accepting visa applications for Russians, this doesn't mean that they cannot obtain a work permit, but they need to follow different routes to work. There's also certain challenges for them to pay in certain applications."
Volbracht says plans need to be extended to allow help for all people displaced by the invasion of Ukraine.
"I think we now have a plan and the route and the process for people coming out of Ukraine," he says. "But how should we cope with those who are leaving other countries: how do we bring them in and support them?"