Marta Krupinska isn't the first fintech operator to leap over into climate tech — she follows the likes of former Revoluter Alan Chang, who launched an energy firm last year. The move makes strategic sense: in the first quarter of this year, climate tech funding surpassed fintech for the first time.
Krupinska, who founded fintechs Azimo and FreeUp before heading up Google for Startups in the UK, launched carbon removal platform Cur8 in 2022. Her cofounders include climate scientist Gabrielle Walker and Mark Stevenson, who's worked as a government adviser on net zero. The company has just raised a £5.3m pre-seed round, led by Google Ventures.
What is Cur8?
Cur8 is essentially a carbon removals broker. It makes deals with carbon removal companies and then sells credits, each one equivalent to a tonne of carbon removed from the atmosphere, to other companies. 
Cur8 sells credits for £150 and takes 20% commission on each credit, which Krupinska says is industry standard. The rest goes to the carbon removal company.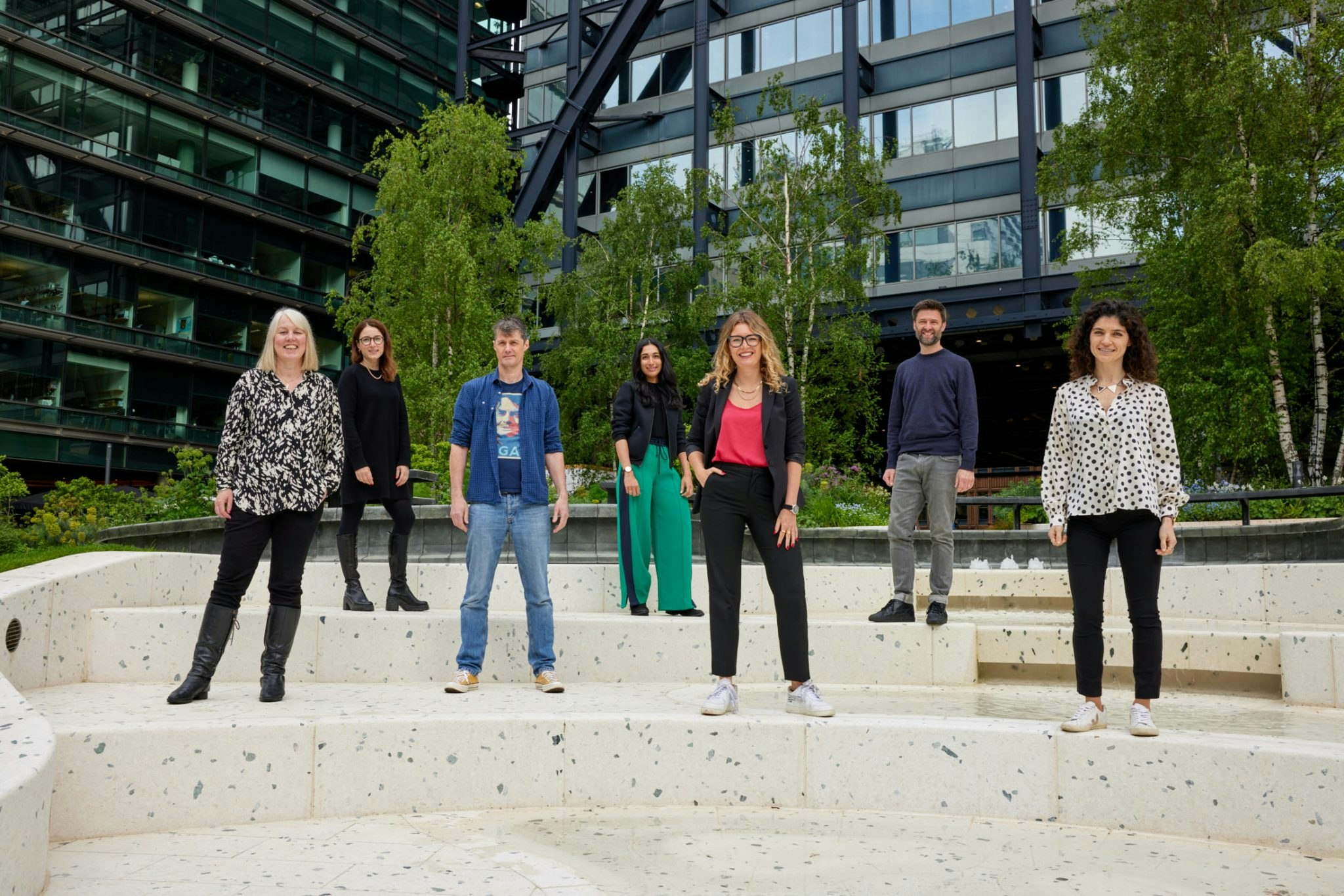 What makes Cur8 distinct from other sellers, Krupinska says, is that it offers "portfolio credits". Instead of equating to a tonne removed from a single project, each credit combines different forms of removal. 
The credits combine things like direct air capture (where tech is used to remove carbon directly from the air), enhanced rock weathering (pulverising volcanic rock, which captures CO2), biochar (a form of charcoal which locks in carbon through pyrolysis — the thermal decomposition of biomass) and afforestation (planting trees). 
So far, Cur8 has mainly sold credits to events companies, including to offset London music festival All Points East and, curiously, Queen Elizabeth's state funeral. 
A rocky moment for the voluntary carbon market
Cur8 is part of the voluntary carbon market (VCM) — which is where companies and individuals purchase carbon credits. Startups working in the VCM tend to fall into three categories: those verifying the quality of credits, brokerages selling the credits and carbon accounting companies, which work out how many credits emitters need to purchase. 
It's been a rocky year for the VCM so far. An investigation by The Guardian claimed that 90% of offsets sold by Verra, the world's largest verifier of credits, didn't represent a genuine carbon reduction. Last week, the CEO of Verra said he was planning to set to step down. 
Cur8 is not a verifier — Krupinska says it works with multiple third parties to do due diligence on each project, as well as doing some of its own. She's also keen to make a distinction between the "offsets" sold on the VCM and Cur8's "removal" credit — offsets compensate for current damage or prevent future emissions; whereas removals aim to reverse the damage already done.
Krupinska says the situation at Verra could be helpful for the removals industry, sparking debate about the difference between different quality credit. "I think this year is pivotal, all of the unearthing of the challenges with offsets, I think is really good for removals," she says.
Removals themselves remain divisive. The Intergovernmental Panel on Climate Change (IPCC) has stressed the need for the deployment of carbon removal, but emphasised it should only be used to "counterbalance hard-to-abate residual emissions", such as those from agriculture, aviation, shipping and industrial processes.
When companies buy credits from Cur8 they have to certify in their contract that they are reducing their footprint as much as possible, Krupinska says. "You have to certify that you are on an aggressive reductions pathway," she says. "We work with our clients, and ask them, 'what have you done?' and 'What does your net zero plan look like?'"
Why do investors like carbon brokerages?
Investors love climate fintech — a broad category which covers credit brokers, carbon accounting firms, ESG reporting tools and sustainable banking firms.
Within that category, brokerages are particularly exciting, investors say. 
"The take rates [the fees collected for each carbon credit purchase] are really high right now, which means there's huge investment potential for the brokers and exchanges," Nick Sando, partner at Octopus Ventures, told Sifted at the end of last year.
Krupinska, too, believes the potential of the removals industry is large: "We have to build an industry pretty much the size of oil and gas and twice the size of the plastics industry," she says.