Tall and stern, 25-year-old Estonian entrepreneur Markus Villig has a lot on his plate. Specifically, he's out to dethrone Uber, which has bulldozed its way to the top of the ride-hailing industry over the last decade. 
Villig says he is taking on the Californian tech giant by aggressively undercutting it on price and learning from Uber's many, many mistakes. Namely burning cash unnecessarily, which Villig says he determined not to do.
"If you start off having access to $20bn and you think this is a winner takes all industry and everybody's telling you the only thing that matters is top-line growth then that results in a very specific culture of just spending very lavishly where you might not need it," Villig tells Sifted at the Web Summit tech conference.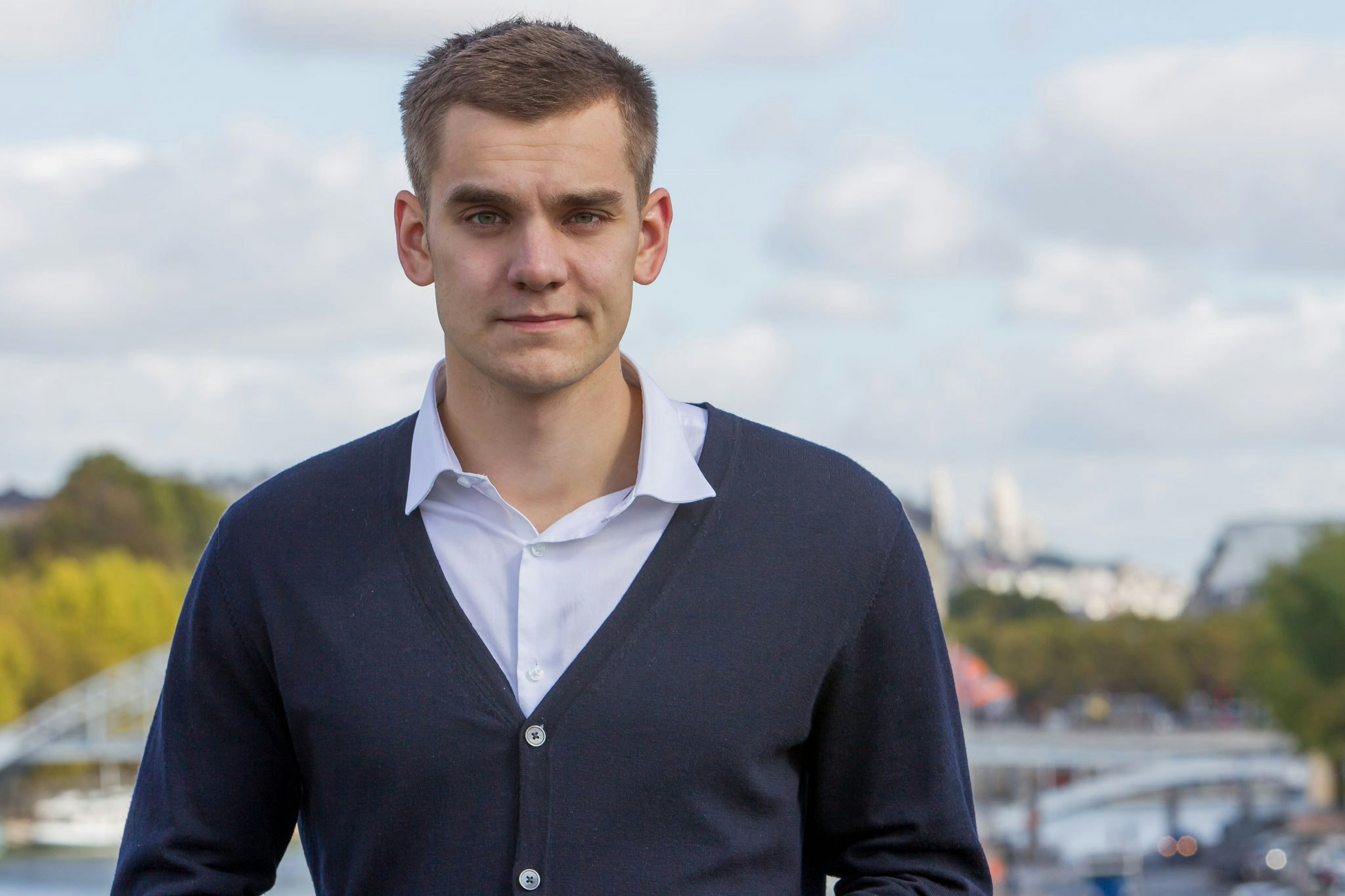 "We started off with a 19-year-old guy in Eastern Europe with no money thinking, 'ok, how do I make this really, really frugal?' And now that's part of the whole company DNA."
"This is an industry with massive space, but it's low margin. So you need to actually be competing on being really cost effective. Short term you can sort of cheat. You can raise money and basically compete on that. But in the long term investors are not stupid. They're going to look at which companies are actually running this business the most effectively."
Bolt isn't spending a cent on marketing and advertising campaigns and it's letting computers do a lot of the work that humans do at other companies. Automating things like driver ID verification checks is key to keeping overheads low, Villig explains, but Bolt's location in Tallinn also works in its favour. "Clearly having HQ in Eastern Europe is 10 times more effective on a cost basis than having it in Silicon Valley with thousands of engineers," he says.
A techie family
Inspired by his brother who was an early employee at Skype (Estonia's biggest tech success story), Villig dropped out of his computer science degree after one semester to focus on building the app he'd started making in school. "I think I've always wanted to be in tech, as long as I can remember," he says. 
Since leaving education he and his 1,400 staff have scaled his ride-hailing app to 35 cities and Villig's now referred to as the youngest person in Europe to found a billion dollar tech company. He's officially in the "unicorn" founder club and hangs out with Skype cofounder Niklas Zennstrom and TransferWise cofounder Taavet Hinrikus whenever they're in Tallinn. 
"I'm in this for the long term," Villig says during an interview in Lisbon in which he rarely smiles. "I think transportation is going to shift the same way e-commerce has the last 20 years."
Today Bolt has 25m passengers and half a million drivers on its platform, Villig says. He won't disclose the number of Bolt journeys that have been completed but last year the company did more than a billion dollars in gross trip bookings. But it sounds like Bolt is just getting started. 
Like Uber, Bolt has introduced a number of other services to its app. In certain cities Bolt can be used to order food, unlock electric scooters and even hail a ride on a motorbike. It's essentially trying to become a one-stop-shop for getting around cities. 
"Bolt should be the place where everybody starts their ride, wherever they need to go in a city," says Villig, adding that Bolt customers could soon see public transport options in the app as well (for context, Uber already does this). 
Electric scooter durability is 'crap'
When Villig talks about Bolt's electric scooters he sounds as though he almost begrudges the fact his company is playing in this space. Bolt has dumped hundreds of electric scooters in 10 cities so far and Villig wants to launch in dozens of new cities next year. 
The confident entrepreneur, who plays centre-back for local football team Rasmus Varki Jalgpallikool, openly admits electric scooters are terribly expensive and horribly unsustainable, but he also sees them as a crucial component in the urban transport mix. 
Bolt's electric scooters last for around four to five months before they're good for the scrapheap or some major TLC (tender loving care) but Villig claims that the durability of these machines is "crap" for everyone. There's not much to separate Bolt's electric scooters from those offered by Uber (JUMP), Circ, Tier, Voi, Lime, Bird etc. etc. 
"There's essentially no difference. It's a super, super commoditised space and it's extremely hard to differentiate on hardware or software or anything. Anyone can basically buy a thousand scooters off the shelf and launch in any city they want." 
While the lifetime of electric scooters is a major concern things are improving and eventually the industry will get to a stage where one scooter can do thousands of rides, Villig says. 
But how many millions will companies burn before they get there? The financials of electric scooters have been called into question on numerous occasions and Bolt's seem to be just as expensive as everyone else's.  
"Long term we will be upgrading it at cost because it's an important service that needs to be there and it brings customers into our ecosystem. But it's not a great standalone business." 
Fortunately for Bolt it can rely on its other services to make money. "We never need to actually make any profit on scooters," says Villig. "We more see them as a critical part of urban transport." 
Bolt Food hits the app
Helping people get around isn't the only business Bolt wants to operate it. Like other mobility companies Bolt is also getting into the business of food delivery. 
Launched in July 2019, Bolt's food delivery offering is its most nascent. "Bolt Food" is only available in two Estonian cities and while Villig expects it to expand it's not going to catch up with Bolt's ride-hailing business any time soon. 
Uber Eats has seen phenomenal growth recently but Villig points out that Uber Eats is still four times smaller than its ride-hailing business. 
Raising more money?
Villig has raised $244m (€220m) from investors in order to help him do this and there's a good chance another tranche of scale-up funding is on the way. Villig says he had talks with Japanese tech giant SoftBank, which ironically pumped billions into Uber and WeWork, but they didn't amount to anything. 
While Villig has his eye on another funding round, he's reluctant to give up too many shares or too much control. 
"I am only looking for investors who actually buy into that long-term vision, who are willing to support me and the team and give us autonomy." He's not interested in taking money from those who just want a quick exit two years down the line. 
A number of companies have offered to buy Bolt but Villig has declined them all. Ultimately, he wants Bolt to be Estonia's next Skype or TransferWise. But his ambitions don't stop at Estonia. He wants to see Europe up its game too. 
"European tech basically doesn't exist today," says Villig. "The biggest European tech companies are at most $20bn market cap while the Apples and Googles of the world are 50 times larger. It's not a very balanced game at the moment. That's one of the parts where I hope that Bolt can make a difference."