Marketing budgets are being slashed at big companies and small. UK marketing budgets have taken their biggest hit since the 2009 financial crisis — and plenty of startups, encouraged by their investors to cut costs, have clamped down on marketing spend or cut it entirely. One study from LocalGlobe and other prominent UK VCs found that 43% of startups have stopped online advertising.
However, there's plenty to be positive about too. Customer habits are changing at crazy speeds, among both consumers and businesses, there are cheap media deals to be had and customer acquisition costs are low. 
For startups with money to spend, it's an opportunity to get your message out there, while costs are low and competition is relaxed.
But don't start just yet — you'll need to know how to get it right to increase the chance of success.
Last week, Sifted joined forces with Microsoft for Startups to discover the current marketing musts. Our panel — Sandrine Zhang Ferron, founder and chief executive of vintage furniture marketplace Vinterior, Adrienne Little, head of investments of advertising agency And Rising, and Simon Jacobson, UK business lead at Microsoft Advertising — got down to business and shared their expert tips. Here are their words of wisdom.
1) Market while prices can be cheaper
The cost of advertising has reduced across media, from TV to digital. The market is also less cluttered, as fewer businesses are currently advertising. 
This, if approached carefully, could be a real advantage to startups. 
"[Advertising costs on some platforms are] significantly lower — around 50%. I think there's a real opportunity, given that the prices have dropped so significantly, to start to advertise more for the first time," says Little.
This is an opportunity to acquire leads and grow your consumer databases at a cheap

cost.
Even if it's hard for your startup to actually sell or provide its services or products at the moment, it could be a great time to do a bit of lead generation, which can be acted on later. Zhang Ferron says: "For startups, this is an opportunity to acquire leads and grow your consumer databases at a cheap cost."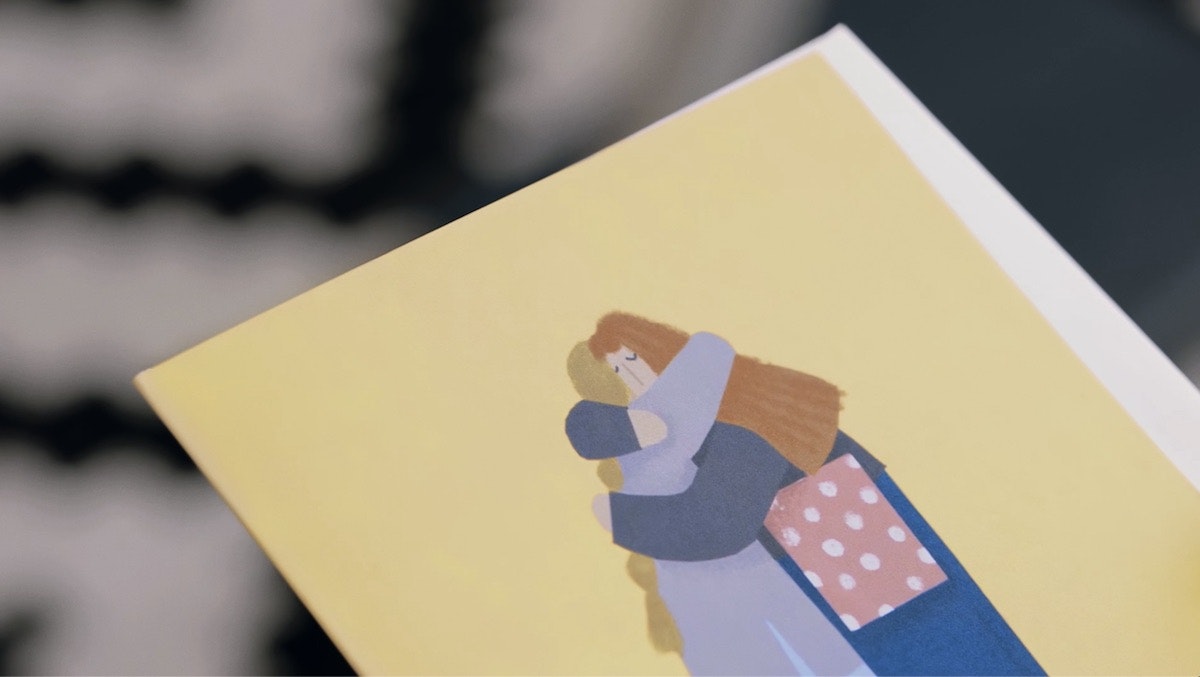 2) For those with cash, test and learn with TV
With lower costs of advertising on TV, brands have been seizing the opportunity to test it out. Stationary brand Papier, one of And Rising's clients, has been seeing benefits from diversifying its business model while recently running its first TV ad campaign around lockdown-appropriate greetings cards.
"TV is a great platform for people to be trialling at the moment," says Little. "There's much less risk because of the [low] cost — and audiences are much more engaged. You can also use platforms like Finecast, which allows you to apply performance marketing and digital buying to TV buying. So I think there's some quite interesting and creative solutions out there that are not expensive."
"So when you look at the econometric modelling and the detail behind it, you can see the platform having a great return on investment."
3) For those with less cash, focus on organic channels
If you can't spend money, a search and social media overhaul could help increase your brand reach immensely.
"Focus on organic channels," says Zhang Ferron. "Organic search is a good way to build a presence online if you have a lot of products and/or content. Organic socials are very easy channels to try for free. You can find people who love your brand and understand how you think, and they could become brand ambassadors."
Organic socials are very easy channels to try for

free.
Little also mentions that there are ways to get help from various financing schemes, but it's important to ensure that you see the value that they will have on your business in the future: "If you are feeling confident that your business is going to pick up in a few months and you're willing to speculate that money, there are some great deals from media owners right now, whether that's match funding or favourable payment terms."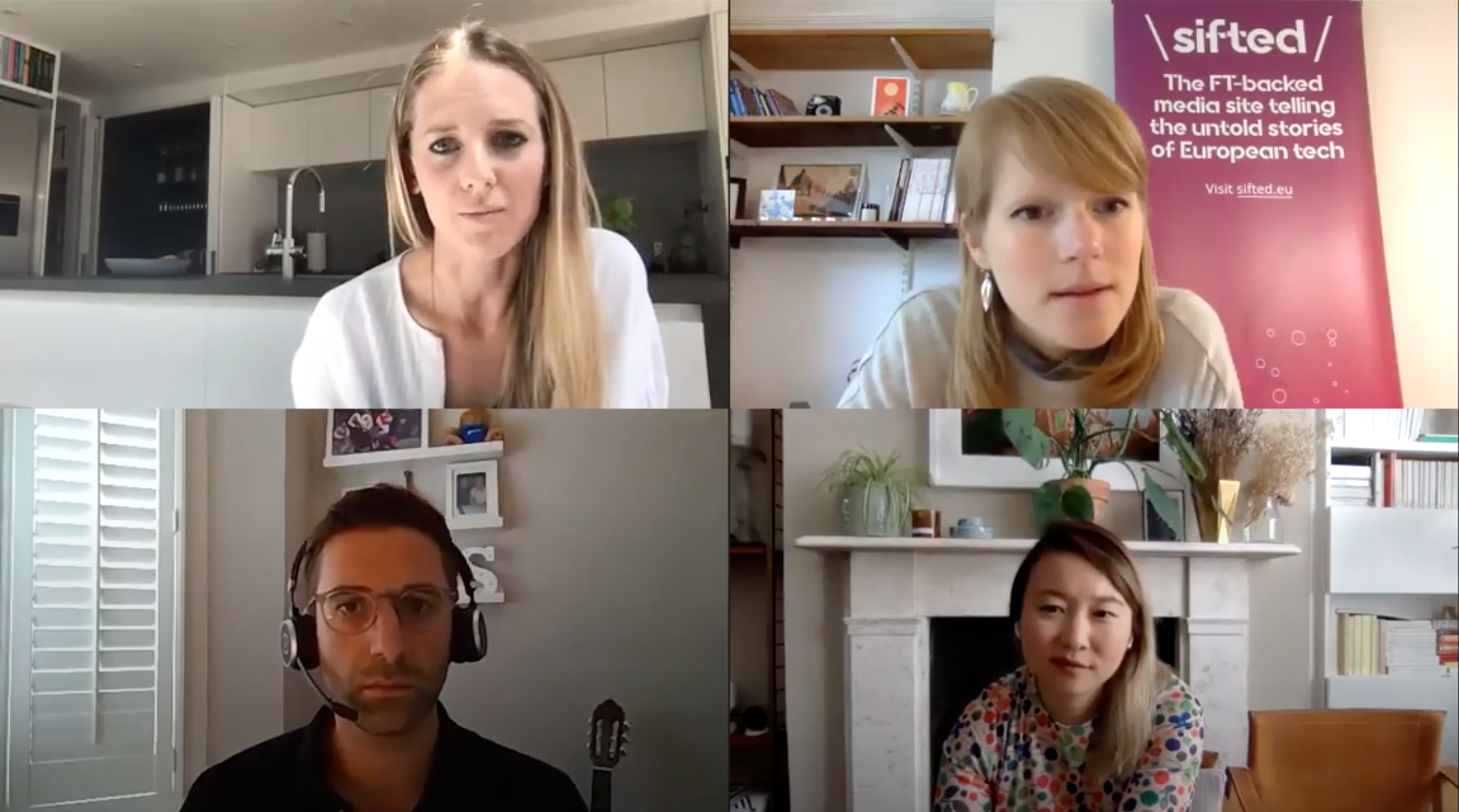 4) Don't forget about existing customers
Depending on your business, focusing on marketing to existing customers could be a better way to spend your cash and/or time than on trying to lure new customers. 
"Focus on what you can do for your existing customer communications such as your data strategy and your customer relationship management (CRM), as well as your new ones. It will put you in a competitive place to advance audience targeting when the conditions allow it," advises Jacobson.
5) Tread carefully with your messaging
In a time where messaging is sensitive, make sure you avoid a communications conundrum.
"Don't just tack on a message which helps to bucket you into this sense of 'we care', it can be cringy," says Little. We've all seen our fair share of companies 'doing their bit' — and some are doing more than others.
Zhang Ferron agrees. "Staying genuine is important. It's really about listening to customers and trying to understand what they care about today." 
Staying genuine is important. It's really about listening to customers and trying to understand what they care about

today.
You can continue shouting about the great things that your business does, she says — but you might want to change which message you're shouting the loudest. Take an organic food startup: "When the lockdown happened, it was very difficult for people to book delivery slots. So the thing you have to shout about is that you can deliver very fast, and also offer safe delivery."
Jacobson echoes this, explaining that loyalty and trust is key: "Use this time, whether you're selling or serving, to build trust and loyalty with the customer base or prospective customers."
6) Think outside the Covid-19 box
Not everyone wants to hear about the coronavirus, so removing that from your messaging could go a long way.
It can be inspiring for customers if you focus on subtle messaging around what the world is shaping up to

be.
"We're seeing a lot of companies maintaining their success without primarily talking about the pandemic. It can be inspiring for customers right now if you focus on subtle messaging around what the world is shaping up to be," says Jacobson.
Zhang Ferron agrees, saying: "People will welcome interesting content which is relevant to them. It's about sharing something interesting about your story or your products."
7) New businesses should also seize marketing opportunities
If you're a freshly-launched startup, it's a good moment to make a great first impression without spending much. 
Jacobson stresses the importance of knowing your measurements and metrics: "Test, learn and start at the lower end of the funnel. Read what's happening in your respective industry, use the tools that are available to you to measure. And then build up throughout the funnel as you would with traditional marketing."
Zhang Ferron knows that starting a startup is hard, but it is not any harder than it was pre-Covid-19 from a marketing standpoint. "The cost of advertising seems better than one year ago. People will have more time [from the pandemic] to consider content, and people are more open minded and willing to try new brands," she says. 
8) B2Bs, strike at the right time
Keeping your eyes and ears on markets and governments' plans to gradually lift lockdowns will help you craft better messaging. 
Jacobson said the UK real estate sector has set a good example: "There's been innovation in the industry in order to create a new demand cycle, such as virtual viewings. We're starting to see more real estate companies proactively pushing their services." 
The key message... is to listen to the market signals and understand how different governments' lockdown measures or roadmaps offer companies

opportunity.
"The key message there on the consumer or business side is to listen to the market signals and understand how different governments' lockdown measures or roadmaps offer companies opportunity. This is as governments are giving society the message that things might change based on different levels of metrics, and I think we need to factor that into our own marketing planning as organisations," says Jacobson. 
9) What's next?
There's a general consensus that the cost of social media advertising will change, and marketing centred around sustainability will increase as consumers become more conscious about where and what they buy.
"Consumers will care more about sustainability, we've seen it as they increase local buying and support small businesses. I think that's a trend to stay," says Zhang Ferron.
Jacobson echoes the importance of sustainability in messaging going forward: "I think if sustainability is in the fabric of your brand or organisation, you should continue to recognise that in your marketing. If it's important to you, it will become even more important to you."
Meanwhile, Little envisions a shift in costs, remaining lower than in pre-Covid times: "After Covid-19, I think the costs of social media will have a long-term change."
Many thanks to Microsoft for Startups for sponsoring this virtual event — and thank you very much to our panel.
Microsoft for Startups supports business-to-business (B2B) software startups and scaleups that are looking to grow and scale their business. From technical resources, training, free cloud benefits to selling alongside Microsoft salespeople and partner channels, Microsoft for Startups are here to help you. Check the benefits of their program(s) and eligibility criteria here.
Our next Sifted Talk, 'What's happening to the talent market', will explore the long-term implications of the coronavirus crisis on Europe's startup talent landscape. Sign up here to join us this Thursday 21 May at 12.30pm BST.
We'd love to continue holding webinars like this in the future. If you'd like to partner with us and sponsor one of our virtual panels, get in touch with helen@sifted.eu.