Marie Ekeland has decided that to save the world she must destroy the venture capital model that made her one of the most influential figures in France's tech ecosystem.
To make this leap into the abyss, Ekeland is creating 2050, a funding vehicle focused on long-term impact that defies easy explanation. The name is a nod to its central mission of finding ways to make bets on startups that could profoundly improve the economy and society by addressing problems like equality and sustainability.
Having such lofty goals is one thing. Creating the financial and administrative structures that will properly align the profit-making motives with the desire to do good is another. Ekeland is now in the final stages of putting all the pieces in place, including educating investors and wrestling with France's bureaucracy. 
The initial announcement of 2050 last November created a tremendous buzz. Now the hard work begins.
"I've never done anything where people were so excited and the response was just overwhelmingly positive," Ekeland said. "But then, once the excitement passes and people realise exactly what it means, they're like, 'Are you sure you should do it that way? It's pretty different from anything else.'"
A French tech star
It would be almost impossible to overstate Ekeland's place in the French tech firmament. She cofounded France Digitale in 2012 to represent the nation's entrepreneurs and VCs at a moment when many felt the government had turned decidedly against them.
I've never done anything where people were so excited and the response was just overwhelmingly

positive.
She had gained the stature needed to do so thanks to her track record as a VC at Elaia, where she backed such notable startups as adtech stars Teads and Criteo. The latter went public on the Nasdaq exchange in 2013, a major milestone in the then-nascent French tech community.
Rather than continuing to cruise along, Ekeland left Elaia after almost a decade in 2015 to cofound a new venture fund called Daphni. Calling themselves "venture capital mutants," the idea was to embrace the venture-capital-as-a-platform model. In addition to money, the firm created a community of more than 300 partners (known as daphnipolis) to help find deals as well as to provide resources for the firm's portfolio companies. 
"There were two pillars," Ekeland said. "The first was how to integrate the digital transformation digital tools within a venture model and apply it to European startups? And the other was how can we use it to build things for good and to build a better world?"
While Daphni seemed to be chugging along, Ekeland began to get restless again. Between problems like climate change and social inequity, Ekeland felt like she wanted to have a bigger impact as an investor. Eventually, she decided that Daphni's structure wouldn't allow her to make the kind of long-term bets she wanted to do and decided to leave. 
"What I see becoming major factors of change within the economy, I think requires that level of change in the venture model," she said. "But it was impossible to implement that within an existing partnership. It was clear that it had to be a new venture."
Ekeland and two other partners left Daphni in 2019, while the rest of the firm merged with Jaina Capital. The re-forged Daphni raised a second fund of $100m last September. Meanwhile, Ekeland remains on Daphni's financing committee overseeing investments she made through the first fund, but otherwise has no active role in the firm.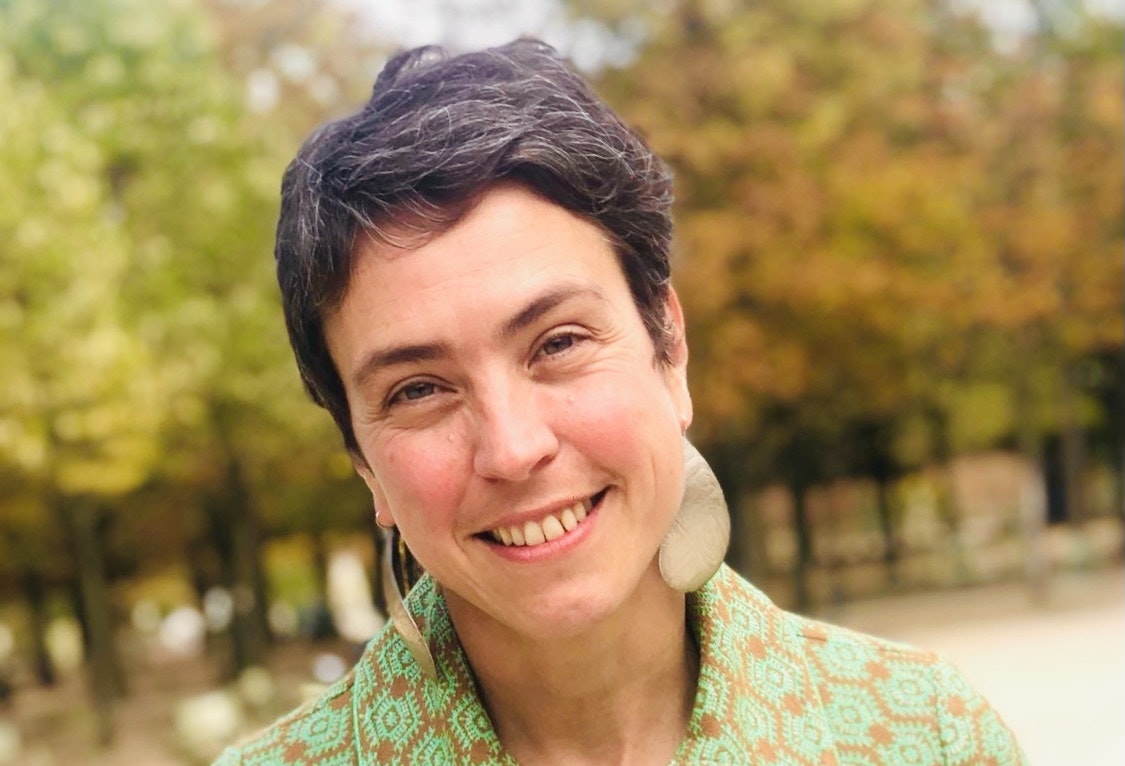 Now what?
Having embarked on this new adventure, Ekeland began with a few philosophical underpinnings to start shaping the contours of the new firm. 
"When you invest, you're shaping the future," Ekeland said. "When you put your money here, you're not just following the wind, you're making it blow. So the real question is: 'What is the world you want to live in?' This question is very complex to answer because we're living in a very complex world and there is no vision that is well articulated today."
When you invest, you're shaping the

future.
She wanted to answer big questions: How will the world stop climate change? Feed everyone? Educate people equitably? Develop future forms of culture? Heal social divisions? To work through these questions, she needed to gather a wide range of specialists with big brains to imagine that future world and create roadmaps for getting there that she and others could follow. 
"Money is actually very powerful but it has to have a destination," Ekeland said. "I never thought that investing is about just making the best deals. You're not resilient enough to be bold and ambitious when you're only there for the money. You need companies that are solving these issues, that are actually aligning their own economic interests with those of society and the planet."
Meet 2050
After huddling with advisors and studying various financial structures, Ekeland began mapping out the details of what is now 2050. 
The first thing being blown up is the partnership model. A typical VC firm is run by the partners who manage the funds and make decisions about which startups to back. In this case, 2050 will be owned by a "perpetual purpose trust." This will feature a board of overseers that will include some partners, some investors in the fund and some outsiders who will be tasked with making sure that the firm continues to fulfill its mission. This idea is modelled on public companies in other countries that are owned by non-profits or trusts, Ekeland said. 
"It's a risk," she added. "Usually, one of the reasons people are in partnerships is because you have this independence of thinking. But we're adding top level governance and saying we have a board and we're accountable so there's no misalignment between us and the mission."
It's the first one that [has been] done in France on these

topics.
Of course in France, if one is doing something traditional, it can be quite easy in terms of administrative and bureaucratic demands. But if you want to do something completely new, it can be quite daunting to set something up. Ekeland is still waiting for final approval from financial regulators for the trust which she doesn't expect until next spring.
"It's the first one that [has been] done in France on these topics," she said. "So it takes a lot of time."
Meanwhile, Ekeland has already raised the first part of 2050's fund (but won't say exactly how much). Her goal is to raise €150m annually in the evergreen fund, and invest €1bn by 2030. But this also comes with a twist: 2050 will only have one fund, and it will be evergreen. That is, there is no date at which all money must be invested or returns delivered to the limited partners that invest money. Technically, it will last for 99 years. 
Instead of driving to an exit such as an acquisition or IPO, 2050 will leverage the boom in private trading exchanges to allow LPs or founders to achieve some limited liquidity along the way. 2050 is currently in discussions with equity funding and trading platform Funderbeam.
"The whole concept is to free founders from the short-term pressure of liquidity which is one of the major sources of misalignment between investors and founders," Ekeland said. "Now we give more freedom and more time and more power to people who are really trying to build a more fertile model within their own industry."
To that end, 2050 announced its first investment last year, a €53m round raised by Withings, the connected health company. In taking a new approach, 2050 faces inherent challenges in raising money because it doesn't have historic data to show potential investors and there aren't a lot of relevant comparisons. 
In some cases, that means some institutional investors can't participate because 2050 doesn't conform to established investing guidelines regarding such things as expected returns. So Ekeland has been pursuing family funds and wealthy individuals, though she hopes to eventually persuade those big institutional investors as well.  
"That's part of the problem that we're trying to solve," she said. "If finance is only reproducing the past, then we're not going to find any solutions to the current new challenges that we have because people do not know how to solve them."
Investing in this future
Finally, 2050 is taking a different approach to profits, or in VC speak what is known as 'carried interest'. Typically, this would be divided in some fashion between partners managing the fund.
The team at 2050 is going to take 50% of that carried interest and put it back into the firm to fund research and educational initiatives. Those activities will represent 10% of 2050's annual budget. The programmes will include developing "alignment playbooks" that can be followed by the firm's own startups as well as any organisations or corporations that want to re-align their business models. 
If finance is only reproducing the past, then we're not going to find any solutions to the current new challenges that we have because people do not know how to solve

them.
Among the first such roadmaps is a climate change course developed with professors at the Université Paris Dauphine (including Ekeland's father, Ivar) that will be made public via a Creative Commons licence. The goal is partly social, to help all companies transform their businesses to make them more sustainable. But it's also financial, because the more companies that travel down this road, the bigger the market opportunity will be for startups that 2050 wants to back. 
That dynamic perhaps best illustrates how 2050 wants to become a catalyst for a widespread economic revolution that re-aligns social and economic goals. To get there, companies' strategies must change, consumption habits must change, and investment strategies must change. And someone must lead.
"We're financing tomorrow's economy," Ekeland said. "We should align businesses to these goals, we should not renounce the business. It's not a question of choosing between costs of investing in transformation and profits. These should go together. It's a question of re-framing our minds. You do not breathe or eat. You have to do both."