Marcus Wallenberg, the billionaire heir of Sweden's foremost industrial dynasty, first got introduced to the topic of artificial intelligence back in 1977, when he studied in Palo Alto.
"I walked around on the Stanford campus and saw a big sign where it said 'SAIL' and since I love to sail, I went up and took a better look at it. Underneath it, it said, Stanford Artificial Intelligence Laboratory."
Today, his family has become one of the foremost investors of artificial intelligence in Europe, investing around €300m in its AI program called WASP, in a mixture of AI startups and a business transformation company called Combient, bringing together Nordic companies to work together on AI.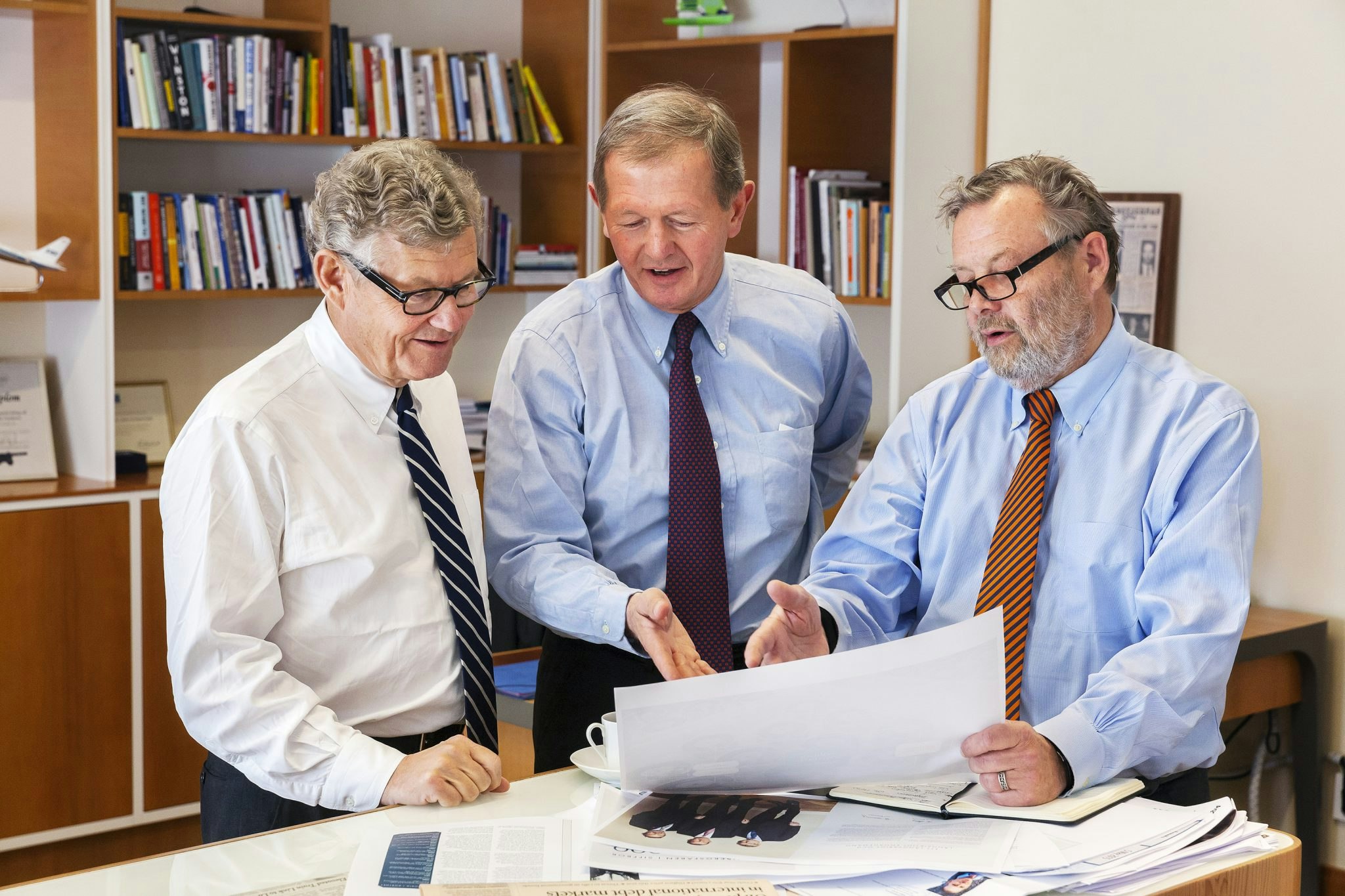 The family, through a number of investment vehicles, control some of Europe's biggest companies from engineering group Atlas Copco and defence company Saab to telecoms equipment maker Ericsson and white goods maker Electrolux. Marcus is also the chairman of Saab and the Swedish bank SEB, which the Wallenbergs founded in 1856 and is key to the family's success.
Why are they making such an investment in AI? Well, they hope that Sweden will catch up in the global AI arms race which is necessary for the country as a whole and also the companies that they control.
Meet Marcus
In one of the fashionably decorated meeting rooms in the Wallenberg Foundations office, Marcus Wallenberg takes a sip of his coffee. The rest of the offices in the building belong to other Wallenberg owned companies and only a block away is the private equity firm EQT, in which the Wallenbergs are the majority owner.
The Wallenbergs have a long history of power in Sweden going back about 100 years and part of their success has been to invest in new technologies and innovation. This time they are focused on AI.
"We have from time to time supported areas of basic research where we, or people we work with, have felt that Sweden has lagged behind," Wallenberg says. "About 20 years ago, we supported the capabilities of Sweden in terms of research within the genomics area. So this, by itself, is not something unusual."
Sifted Newsletters
Sifted Newsletter
3x a week
We tell you what's happening across startup Europe — and why it matters.
Lagging behind
It all started at the end of 2014, when two employees of Wallenberg's more technologically advanced companies reached out to Göran Sandberg from the Knut and Alice Wallenberg foundation, and to Marcus Wallenberg himself.
"They pointed out that although Sweden is quite advanced in software engineering and computer science, they could clearly see the risk that we were falling behind in other areas," Wallenberg says.
They were especially worried about advanced software and antenna technology since both Ericsson and Saab used a lot of that technology.
About 20 years ago, we supported the capabilities of Sweden in terms of research within the genomics

area.
The Foundation did its own investigation and found that there was also a need to support the research into autonomous systems, including software and other advanced technology. Soon after, the WASP project was created.
The hype of artificial intelligence has fluctuated since Wallenberg was studying the 70s, but we are living through a peak of excitement about the way the technology will affect society and corporations. Apart from the WASP programme and Combient, the Wallenbergs have shown an interest in AI startups as well.
Through the Wallenberg family's investment fund FAM, the shares in the AI startup Peltarion is the most notable.
New kids on the block
Instead of using AI to improve its own product, like so many AI companies, Peltarion is a platform that helps companies to use artificial intelligence within their operations. It has or has had a wide array of cutting edge customers such as NASA, MIT, Tesla and Ocado as well as Swedish startups such as Epidemic Sound and Izettle.
The chief executive Luka Crnkovic-Friis and his cofounder Måns Erlandsson started working on artificial intelligence a long way back during their studies at the technical University KTH. In 2004, they started Peltarion.
Ten years later, at the same time as Wallenberg heard about the perceived lack of investments in the field, Erlander and Crnkovic-Friis saw new opportunities in AI.
We will have to find ways to engage people with different things depending on what they have been doing

before.
"In 2014 and 2015 there were large technical advancements and AI started to deliver results on a large scale," says Crnkovic-Friis. "The first product that we built started to get pretty out-of-date and we noticed that the market was about to take off. We then felt that it was time to scale up."
A couple of years later, the same year as the venture capital firm EQT Ventures was founded, it did its investment of €3m in Peltarion. In May 2018, Wallenberg's investment company, FAM, joined EQT Ventures when Peltarion raised another €10m and later €17m more.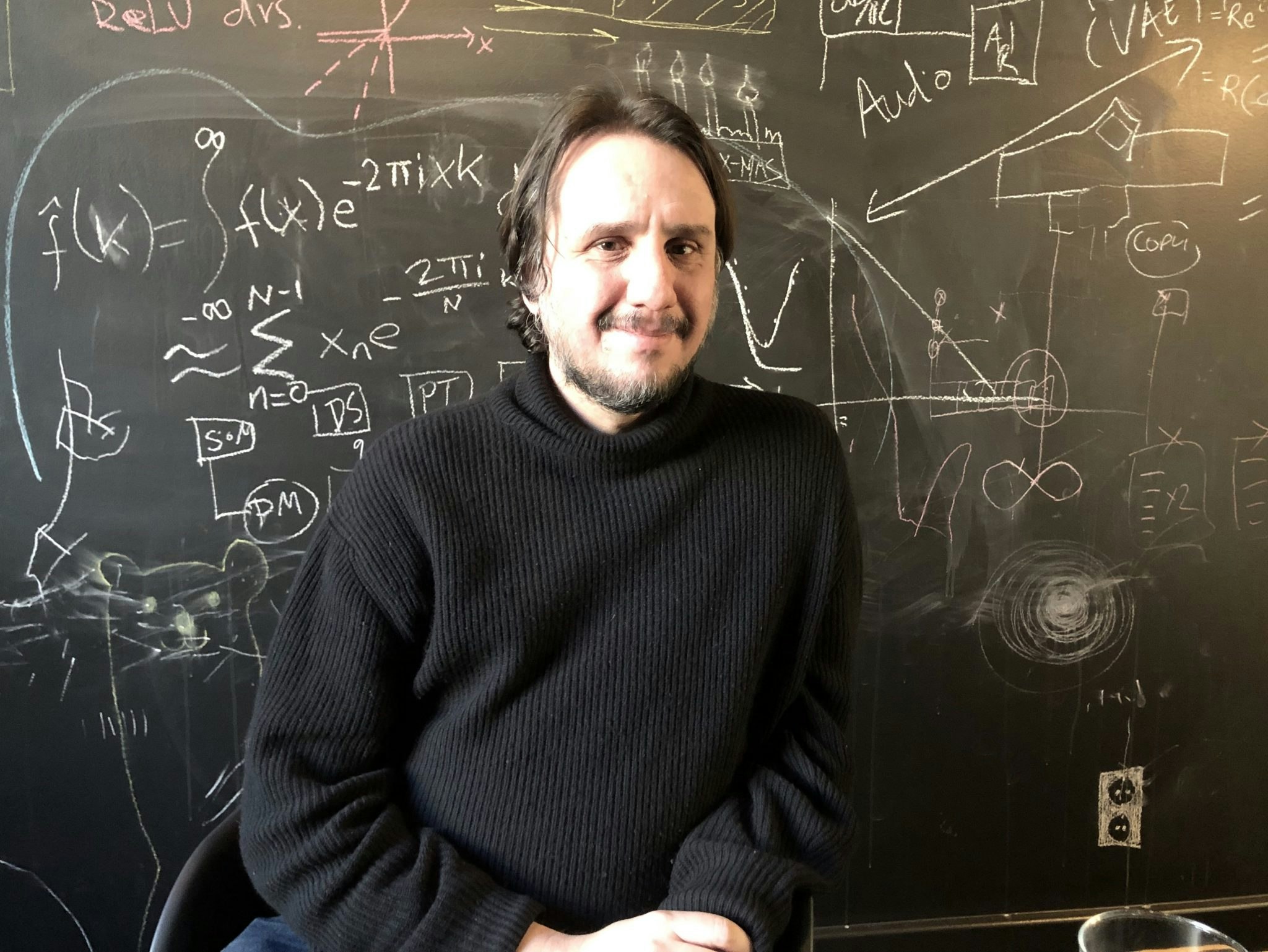 The most popular use of Peltarion's tool is to understand and analyse images with AI. One example is the health care sector that has used it for brain tumour segmentation and skin cancer. And although Peltarion is a business-to-business company, they are forced to turn away many potential customers.
"The market is early, but if you look globally there are a lot of companies that are ready to get going. But many companies are still at the digitalisation process and AI is still a bit of science fiction for them. They need help to get through the process before they can use our tool and we coordinate with digital consultants to help them get there," says Crnkovic-Friis.
New opportunities
For Wallenberg, the need for the older portfolio companies to keep up with the changing technology and to invest in early stage companies is not new, but the speed at which technology is changing is.
"We are all looking for signs of disruption. I think we have to recognize that we live in a time where technology is changing very quickly and that the entrepreneurial possibilities are actually increasing or being developed by the next generation to a large extent. I, personally, think it would be a mistake if we closed that door," Wallenberg says.
We are all looking for signs of

disruption.
The Wallenberg family is well-known for its long-term agenda and that is also the investment policy of its fully-owned investment arm FAM and its stake in Peltarion. And with "the disruptive movement going on", Wallenberg is open for other early-stage investments.
"With Peltarion, we were actually asked by EQT Ventures and the founders to join them. We did our homework on the team and what they tried to do, and we decided to go in. And that could happen again."
The challenges of a world of AI
But artificial intelligence is a controversial technology. Media has long been reporting on the global labour force in, for example, manufacturing that will not be needed in the future when the factories are mainly automated.
This may not be so far away in the future, which is something that worries Wallenberg.
"We will have to find ways to engage people with different things depending on what they have been doing before. This will become a huge challenge for societies."
In order to deal with this, the Wallenbergs have, playing a key role of "the triple helix" model of the Swedish government, capital and the unions going back from the 1930s, set up an organisation with stakeholders from all groups to try to prepare Sweden for these changes.
Recently the Wallenberg foundations also earmarked an investment of €60m in WASP's research focused on humanities and society.
I think that we should see this, to a large extent as a contribution to start this whole idea around

AI.
The bigger investments in AI research, Marcus Wallenberg describes the family's role as simply to put the ball in motion.
"So if you take the investment in genomics, this was a starter for us in Sweden. After that, corporations, academic life, universities, they have all applied themselves into genomics," Wallenberg says.
"I think that we should see this [Wallenberg's Foundations' AI investments] to a large extent, as a contribution to start this whole movement around AI. Personally, I think we're just at the beginning of that journey."