LUNAR is an old Silicon Valley design company that has designed everything from games controllers to ice cream scoops, and was acquired by McKinsey in 2015. The McKinsey deal was taken as a sign that design thinking had become an integral part of business strategy.
John Edson, who was president of LUNAR at the time of the acquisition, spent four years as a McKinsey partner, but is now independent and consults for companies who want to improve their product designs. He is still working to pull design and innovation out of the sidelines and into the mainstream of business.
Here's how he believes companies should think about design in a time of crisis:
How do you define 'innovation' and how do you best describe your job?
By 2030, only 25% of the companies currently in the S&P will still be

there.
Innovation is a tricky word. In my experience, most executives relegate innovation to the sidelines, an activity that runs alongside the mainstream work of the business. That's an outdated model.
And now with the virus, creating relevant products, services and experiences is more important than ever. In my experience — and from the research we did while I was at McKinsey — I know that companies that outperform the market don't merely dabble in innovation at the edges, but instead have an outsized and uninterrupted investment in design. We live in disruptive times, and not just because of the present crisis.  Over the last six decades, the average time companies remain in the S&P 500 has dropped from 60 years to less than 20. Before the Covid crash, Innosight predicted that by 2030 only 25% of the companies currently in the S&P will still be there. 
To that end, the work I'm doing is helping clients move through design transformations, pulling design out of design departments and into the fabric of the company. The results are that these companies work more nimbly, have a deeper understanding of what their customers need and make bolder moves.
What do you think will be the biggest change in your industry in the post-Covid world?
Because of the physical isolation that Covid has created, our collective embrace of "going digital" has increased our appreciation of great products, services and experiences. Customers are moving towards digital at an unprecedented pace, and they are hopping from one service to another with greater frequency. Design is central to staying relevant, wanted and valuable.
Customers are hopping from one digital service to another. Design is central to staying

relevant.
But your question is about my industry, which I suppose broadly speaking is design consulting. In the last decade, design consulting has been shrinking as many companies built their own design competence in the race toward creating competitive digital experiences.  There's an ongoing refrain that design consulting is dying, but this isn't the first time.
In the mid-eighties, graphic design was going to die at the hands of desktop publishing. But freelance graphic designers didn't go away. In fact, the good ones levelled up their skills and connected their talents to business objectives. I think we're seeing the same pattern today.
Sifted Newsletters
Sifted Newsletter
3x a week
We tell you what's happening across startup Europe — and why it matters.
I think that companies of all sizes will continue to need more designers than are available and that design consultants will move to advising executives on connecting design outcomes to business objectives.
What is your best communication or corporate storytelling tool when trying to convince someone of you / or your team's new ideas?
That's an easy one: involvement. I don't believe in working on new ideas in isolation and then bringing them down from the mountain to say, "Here they are! Let me convince you why they're great".
When I was president of LUNAR, we pioneered one "involvement" tool that we called Design in a Day. The DiaD is a one day sprint to give a team — from senior stakeholders on down — a taste of the entire design process. I still use this approach, especially for analytically-oriented executive teams expecting a final answer at the end of the second day of work. It gives them a gut feeling for the richness of the process and a bit of a road map, serving as an invitation for them to be involved with the unfolding design. Design is a team sport; it's a process that's built for discovering and integrating ideas and input from a lot of people, everyone from customers to executive stakeholders. There's no grand reveal. It's not about convincing anyone, but about developing ideas and iterating by prototyping so that the end result reflects the needs of all of those involved. You get buy-in only by means of a collective effort.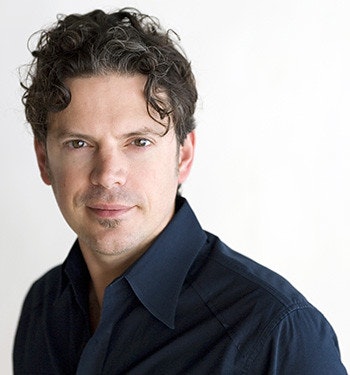 Toward the end of any endeavour, I think it's incredibly valuable to capture the process for those who have not been directly involved so that they can feel the story of the idea. Video is my very favourite tool for capturing the process, showing the depth of insight, and the rigour in experimentation and validation. And not only is video powerful, it tells the same story every time. So it doesn't require a skilled salesperson to always be present. And, frankly, even when I'm presenting in person, a great video will make a room full of people put down their cell phones and watch. We're programmed to take interest, we remember great stories and we're moved to action.
What is currently not working in corporate innovation?
As I've said, most corporate innovation I've seen has been disconnected from the main operations of the company in order to free innovators from daily business constraints. That separation helps new ideas grow quickly and freely. But without the involvement of core business functions, innovators — and their ideas — risk missing out on the full support of the business. When it's time to bring new ideas back into the mainstream organisation for funding, development, marketing and deployment, nascent ideas are often squelched by those functions before having a chance to get to market.
What advice would you give to a head of innovation during Covid-19?
You've likely got at least two

superpowers.
You've likely got at least two superpowers: you can quickly understand customers in order to prioritise new efforts and you can help teams break free from orthodoxies to embrace new ways of working.
Internally, now is the time to double down on helping the company accelerate its digital and design transformation. Identify parallel sprints that model new ways of working and then incorporate winning models across the organisation. And, lastly, help executives create living plans for moving through Covid that incorporate the kind of resilient early prototyping and development you're familiar with. These times mean that your colleagues are ready to try new approaches. Go find out what customers need from the business now and learn how you stack up against competitors. Then help your design and development teams prioritise current product improvements and new development efforts through the lens of changing customer expectations.
What book has been most helpful to you in thinking about corporate innovation?
It's hard to name one book. There are so many good ones, each with its own focus on the practice of innovating. I've loved both The Innovator's Dilemma for framing the challenge big companies face relative to innovation and Creativity Inc. for describing how a high performing creative business manages themselves.
But I think the work everyone should and understand today is McKinsey's work on the business value of design and the role of the chief digital officer. In full disclosure, I contributed to the work while I was at McKinsey, but they continue to deepen and widen the research. The materials that they make available and the community that they are building around it are accessible, understandable, well-founded and a great launching point for any organisation interested in harnessing the full power of design.