It seemed like the typical startup story. Maxime Garcia-Janin wanted to disrupt the $75bn global fragrance industry, and quit a job at L'Oreal in 2016 to build Sillages Paris, his internet-based perfume personalisation business. The big difference was that Garcia-Janin ended up taking on the established cosmetics industry... by partnering up with his old employer, L'Oreal, and the L'Oreal accelerator.
The Kardashians have changed the

market.
L'Oreal – who owns brands like Lancôme, Maybelline and Kiehl's and had sales of €27bn last year – is one of a number of big companies scared of missing out on the latest big trend,  and busily building links into the startup community to help. Hence the launch of the L'Oreal accelerator program for beauty startups.
In a world where a 20-year-old social media influencer like Kylie Jenner can build a $1bn beauty business in less than three years, L'Oreal are keen to make sure they stay on trend.
A big marker of L'Oreal's digital intentions was the 2018 purchase of ModiFace, the Canadian company that makes augmented reality apps for the beauty industry. For example, the programme can show you on screen what a lipstick or nail varnish colour would look like on.   
[box title="Beauty industry accelerators"]

Sephora Accelerate —  Selects 13 female beauty founders each year for the programme and provides a $5,000 grant per company
LVMH La Maison de Startup — Takes two cohorts of 50 startups each year, who are given space at Station F in Paris and access to personalised coaching by LVMH experts.
Puig Futures — Has created a hub where it can collaborate with startups interested in innovating in the fragrance industry.
Coty Digital Accelerator — launched a digital accelerator in 2017 and in 2018 launched a startup competition focused on AI
Proter & Gamble Connect + Develop — An open innovation programme where P&G is looking to work with startups that have patented technology in a number of areas, including beauty and personal grooming
[/box]
Large corporations have tried innovating internally for years, but often with little success. Corporate innovation initiatives unfortunately have a tendency to fail. The latest approach is to launch "open innovation programmes" where corporations partner with startups through accelerators, trading mentoring for a ringside view of the latest tech.
"The Kardashians have changed the market. The beauty market is changing really fast because of digital — it is changing all the rules. L'Oreal is working with startups like us to understand digital changes," says Garcia-Janin.
A number of beauty and personal grooming companies have gone down this route, including the likes of Sephora to Procter & Gamble.
Will this work better than corporate often slightly lame (think you dad dancing at a disco) innovation attempts by big corporate? Sifted caught up with two of the companies that had been through the L'Oreal programme:  Sillages Paris and Sampler.io.
Sniffing out a new trend
"I was so frustrated with the fragrance market. Everyone wears the same perfumes made by the big brands that dominate the market and so everyone smells the same. When I find a fragrance I like I want it to be special, just for me," says Sillages Paris' Garcia-Janin.
In an age of hyper-personalisation, where consumers have grown used to tailoring everything from media channels to takeaway dinners, the global perfume market didn't make sense to the 28-year-old.
I couldn't believe I was still buying fragrance in the same way my mother bought

it.
"I couldn't believe I was still buying fragrance in the same way my mother bought it, where it is all about the shape of the bottle and advertisements featuring a big Hollywood actress in a TV ad," he says.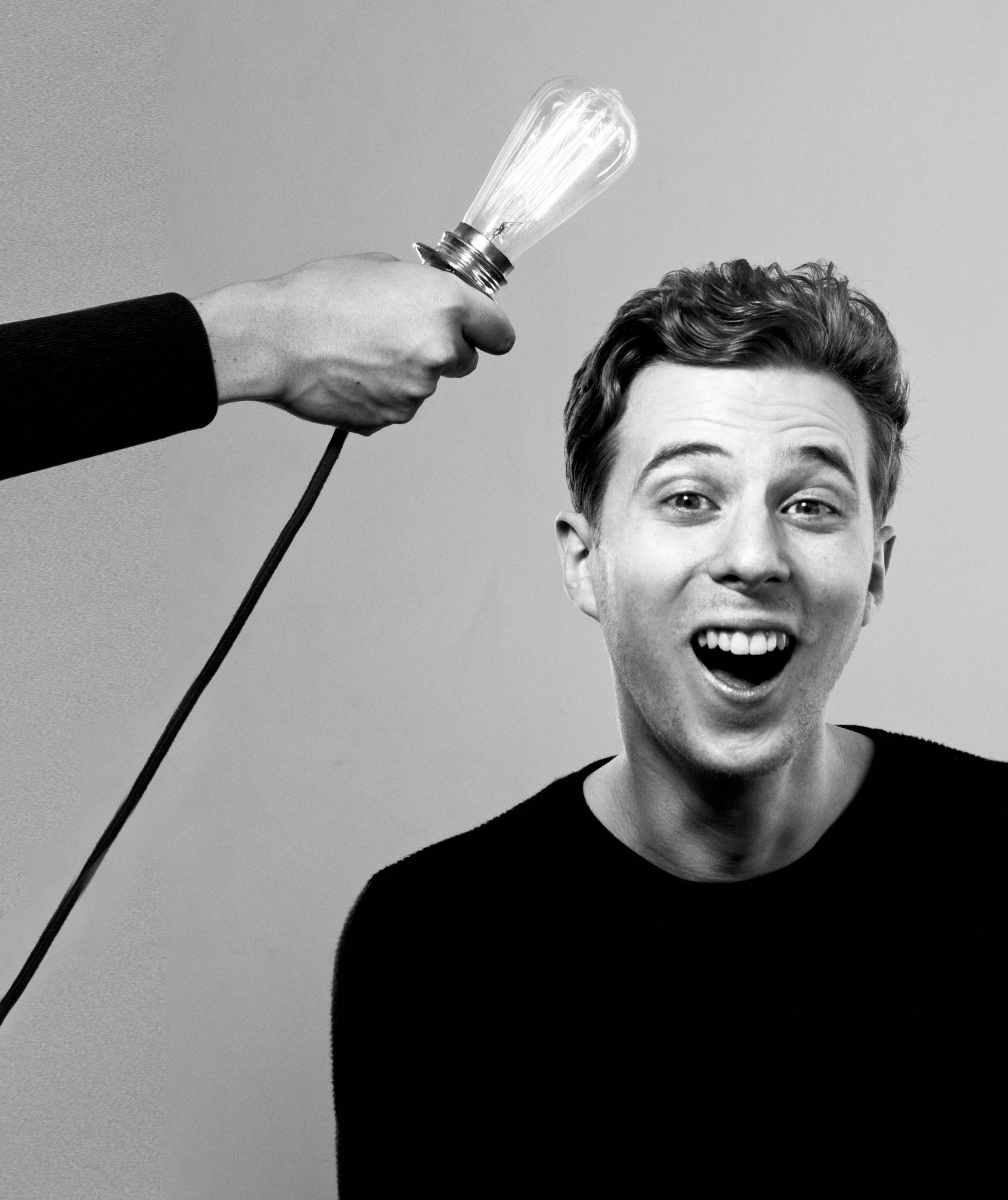 Garcia-Janin set about using AI and ecommerce to create personalised perfumes for the mass market. Users log into the site, which guides them to pick smells that they like — anything from basil and bergamot to moss and myrrh — and blends these to create a unique fragrance.
The idea of personalised scents is not in itself new. Those with enough money have always been able to book a session with a master perfumier in one of the fragrance ateliers to create their own bespoke smell.  But to do this on a mass scale — at €28 for a 15ml bottle — is something that few had tried. [A US competitor, Waft, does something similar but at a higher price.]
Garcia-Janin spent a year at the HCC incubator in Paris where he had learned the basics of running a business, but for the next stage he needed more tailored help. This is where he turned to L'Oreal, which he says that despite the reputation of corporate incubators was hugely helpful in helping the business to the next level.
"We had questions about logistics, social media, the R&D process, and needed to speak to people in the beauty industry," says Garcia-Janin. Sillages Paris was picked as one of 10 companies in the second cohort of startups at L'Oreal's accelerator programme, starting last June.
How it works
L'Oreal set up the open innovation programme in 2016.
'The beauty industry is exploding and we have recently seen the best results for ten years, but innovation won't come only from us or the big tech companies like Google, it will be very small innovative startups developing new services," says Camille Kroely, who heads up the initiative.
A multi-pronged approach includes a partnership with Founders Factory, the London-based startup incubator, which helps it scout interesting companies for the programme, collaboration with Hello Tomorrow, a consultancy for deeptech startups, and with Partech, the venture capital firm.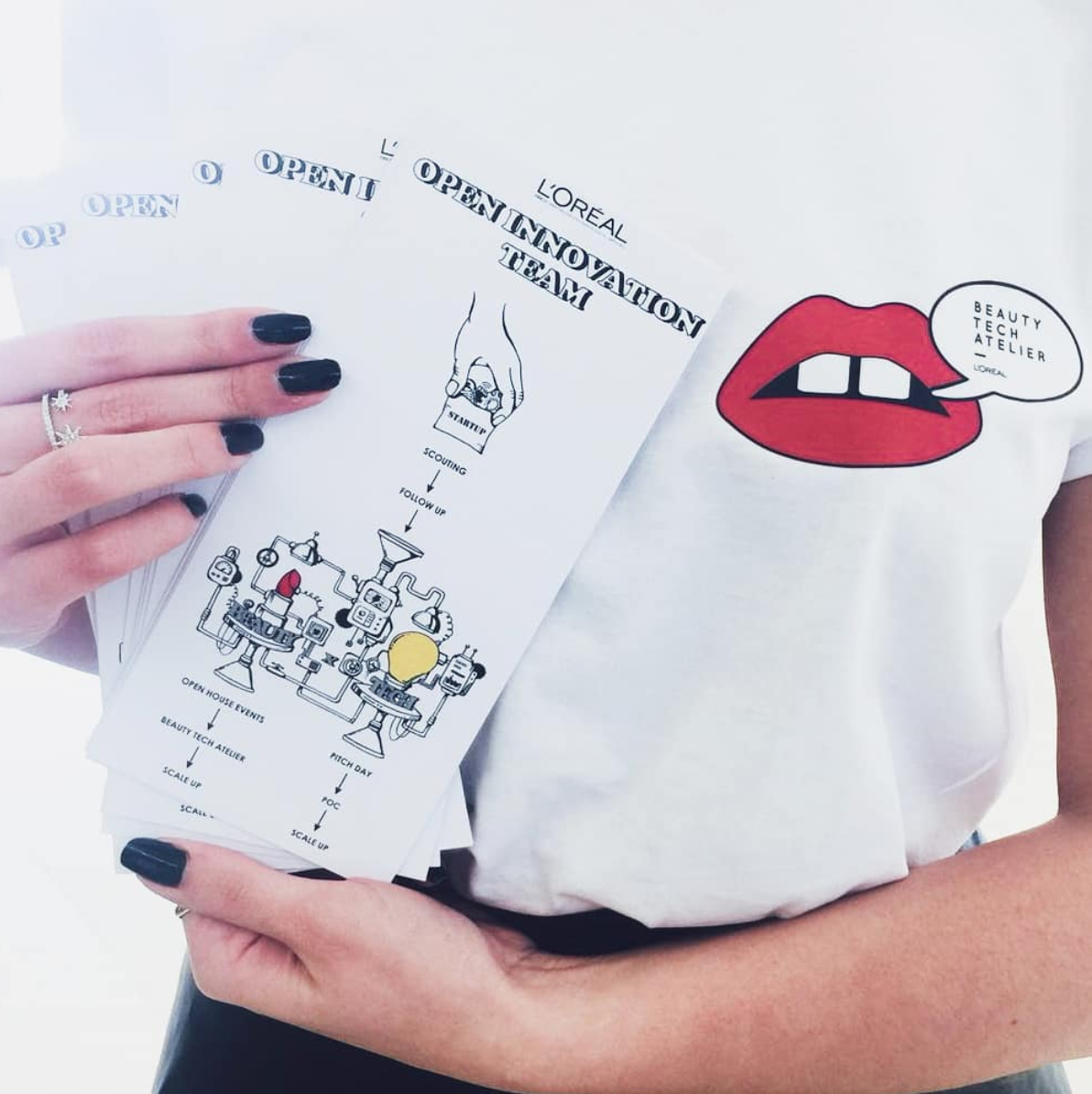 The L'Oreal accelerator offers startups a space at Station F, the startup campus in Paris. It has 67 seats there and currently houses some 13 startups. Companies in the programme get six months of mentoring and support from L'Oreal.
For young startups like Sillages Paris, even the free office space for six months was a help, but the most useful part was one-to-one sessions with people like the retail director of the Giorgio Armani brand, and  communications directors who were experienced at running campaigns on Instagram.
"We met 1-2 times a month and spoke in depth about our issues. It has been a huge help - we did in six months what would have taken 2 years to do," says Garcia-Janin. Instagram, in particular, became a key growth driver for the young brand.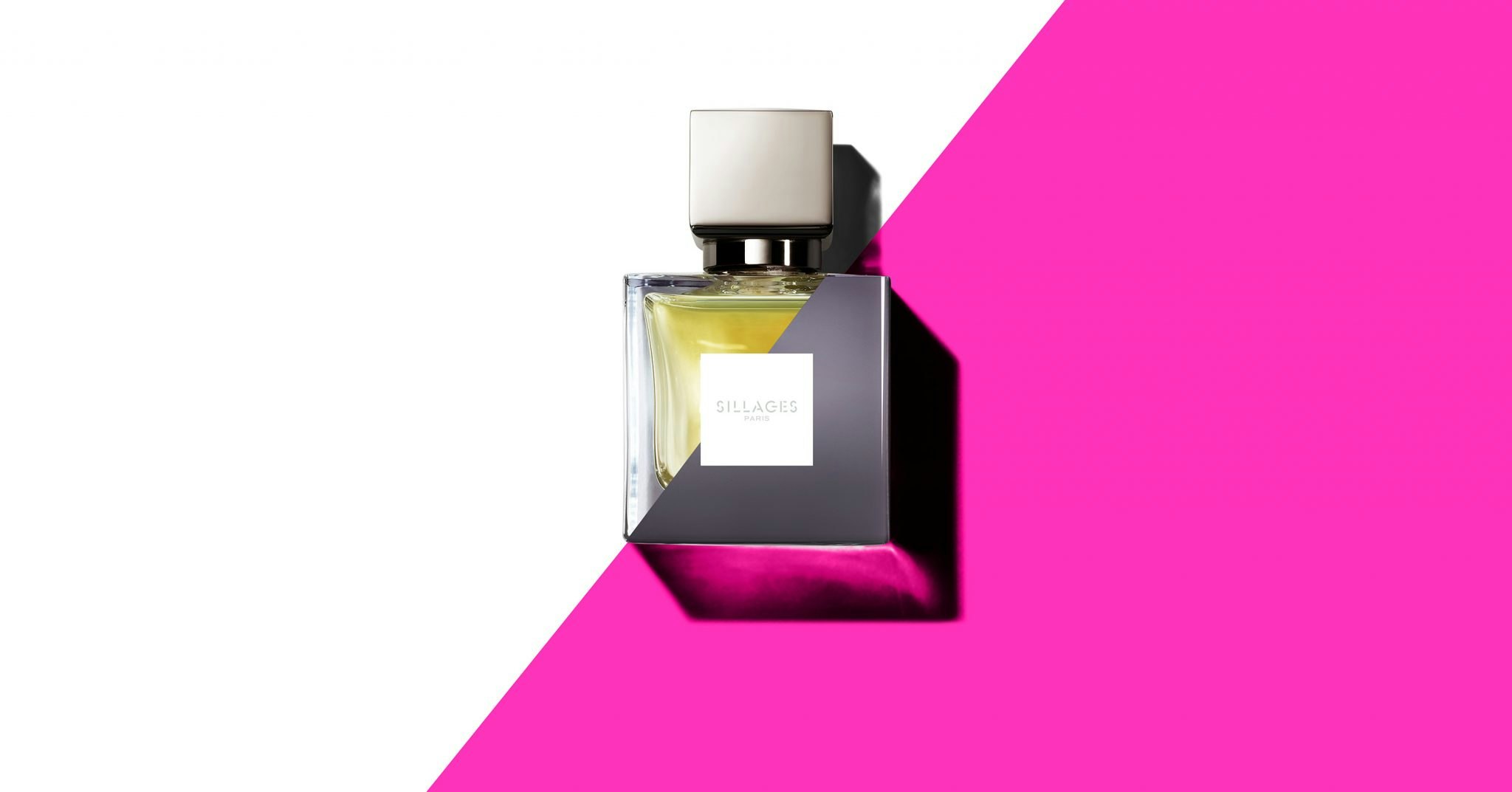 Want to sell to a big corporation? Join their accelerator  
Another advantage for companies in the L'Oreal accelerator is getting access to L'Oreal companies as clients. Sampler.io, a Canadian startup that sends product samples to digitally targeted consumers, was already working with one of the L'Oreal brands but had been unable to get access to other businesses in the portfolio.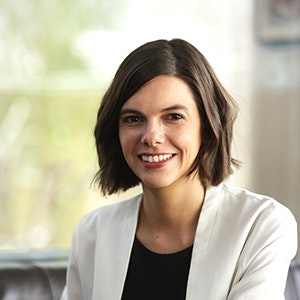 "Sampler was identified by Founders Factory for the open innovation program — and they were surprised that we were already working together," says Marie Chevrier, founder and chief executive of Sampler.io. She found that being part of the L'Oreal accelerator opened doors.
"They arranged intros to the brands and set up meetings with the global team, the UK team, they created startup fairs where local marketing teams were invited," says Chevrier. Through the programme Sampler.io was able to directly speak to more senior decision makers at these companies, something she believes is crucial when you are trying to convince customers to try a completely new concept.
"It is hard for a more junior director or a buyer to bring in a completely new technology, higher-level executives can take bigger risks," she says. "In 12 months we worked for more than 1 brand a month — maybe 17 teams in total — we would not have been able to do that on their own."
Chevrier compares the L'Oreal accelerator programme favourably with other corporate programmes she has tried.  
Corporate programmes are sometimes just a hackathon, sometimes just a one-day

event.
"Corporate programmes are sometimes just a hackathon, sometimes just a one-day event. The main difference was the fact that this was done for wide adoption," she says.
Chevrier believes one of the benefits is that the open innovation programme helps the big beauty brand test out new ideas relatively cheaply.
"Imagine there is a portion of your business that you don't have a department for and you don't want to invest too much in it yet. They get access to a crazy founder who has made sampling her life's mission and can bring in a ton of talent. It is R&D in a box," she says.
The problem of measuring success
The big problem with corporate accelerators, however, will be measuring success. Less than two years into the current "open innovation" model, everyone is still in the honeymoon phase. Kroely is somewhat vague when pressed on the measures of success for the programme, preferring to speak more about keeping startups in the programme happy.
At some point someone turns around and say 'we're spending all this money, where is the measurable

return?'
But just how far will an established business be willing to be patient with fledgeling businesses that will take years to build? Some of the L'Oreal accelerator companies, such as Preemadonna, which is creating a nail-painting robot, have yet to bring products to market.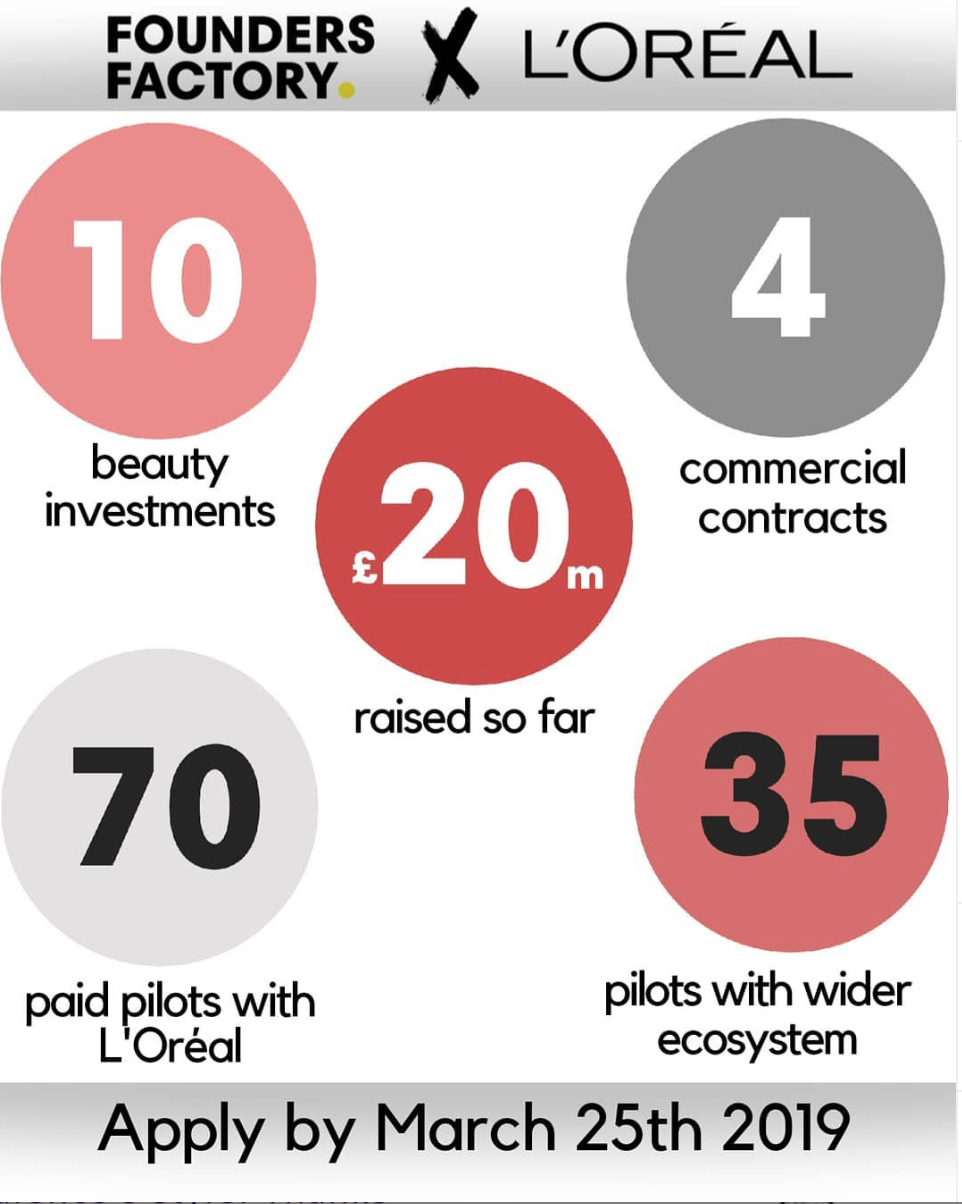 "At some point someone turns around and say 'we're spending all this money, where is the measurable return?'," says Jonathan Carrier, a veteran of corporate venturing, who founded Jaguar Land Rover's innovation arm, InMotion in 2014. "When there is a recession or the companies have to reduce the budget the innovation projects go first."
L'Oreal accelerator companies have so far collectively raised £20m,and the programme has resulted in 4 commercial contracts and 70 paid pilots with L'Oreal companies. The company doesn't reveal whether it has yet had any return on investment from the open innovation programme.
Ecommerce revenues at L'Oreal grew more than 40 per cent last year and now account for 11% of group revenues. However the company does not break out figures for projects that came from the accelerator programme. Any benefit is likely to be negligible at this stage.
Two of the best finds were a former employee and an existing supplier. Could better internal communications not do the same

job?
It is also interesting that two of the most successful collaborations to come out of the programme are with a former L'Oreal employee and with a company the business was already working with. This begs the question: is an external party like Founders Factory is really needed to help find these opportunities? Could better internal communications not accomplish the same job?
An acquisition pipeline?
Kroely says the open innovation programme is not about investing in companies. "We make it very clear we won't help raise funds," says Kroely. But Bold,  L'Oreal's newly-created venture capital arm did eventually take a minority stake in Sillages Paris in December, for an undisclosed sum.  
"It was the first time they were doing that. But our relationship was going so well they decided to take a minority stake," says Garcia-Janin. He says the 6-person company is seeing triple digit growth at the moment and is planning to expand to the US market next year.
For Garcia-Janin, a corporate investor felt like a more comfortable fit than a VC. "VCs have a different approach. They want to sell a company in 4-5 years and want to make money. With L'Oreal the relationship is more long term. They don't want growth for growth's sake, they want you to scale up in a sustainable, right way," he says. "That fits with how I want to grow. I want to build a brand not just a business."
But this is still the very early honeymoon stage. The hard part is still to come.