Swiss startup Biolytica, which began life as a tool for clinicians to get a better understanding of patients' health, has announced a €5.3m seed round and that it's expanding  its business to sell directly to consumers.
With the new funding round — led by longevity company builder Maximon — Biolytica plans to broaden its research and development efforts, scale its services to reach a wider client base and further collaborate with professionals in personalised and preventive healthcare.
Connecting the dots
Longevity startups are gaining momentum in Europe, and that's being matched by the growth of funds being raised by VCs to specifically target startups aiming to help people have longer and healthier lives. Since the end of 2020, those funds have raised more than $400m.
Biolytica is a health data platform that's part of Maximon — a Swiss company that looks for opportunities in the longevity market and builds companies around those ideas.
It provides an overview of an individual's health using a longevity matrix, which is based on data pulled from:
Genomics;
Blood and epigenetic biomarkers;
Microbiome biomarkers;
Wearable devices;
Medicines someone is taking;
Longevity supplements someone is taking;
Lifestyle data like nutrition.
Having been in stealth mode since late 2021, the company started selling its subscription service in early 2023 to healthcare professionals such as preventative medicine institutions, longevity centres like Liv Lounge, personalised wellness clinics, insurance companies and others to create hyper-personalised client health journeys based on the latest science.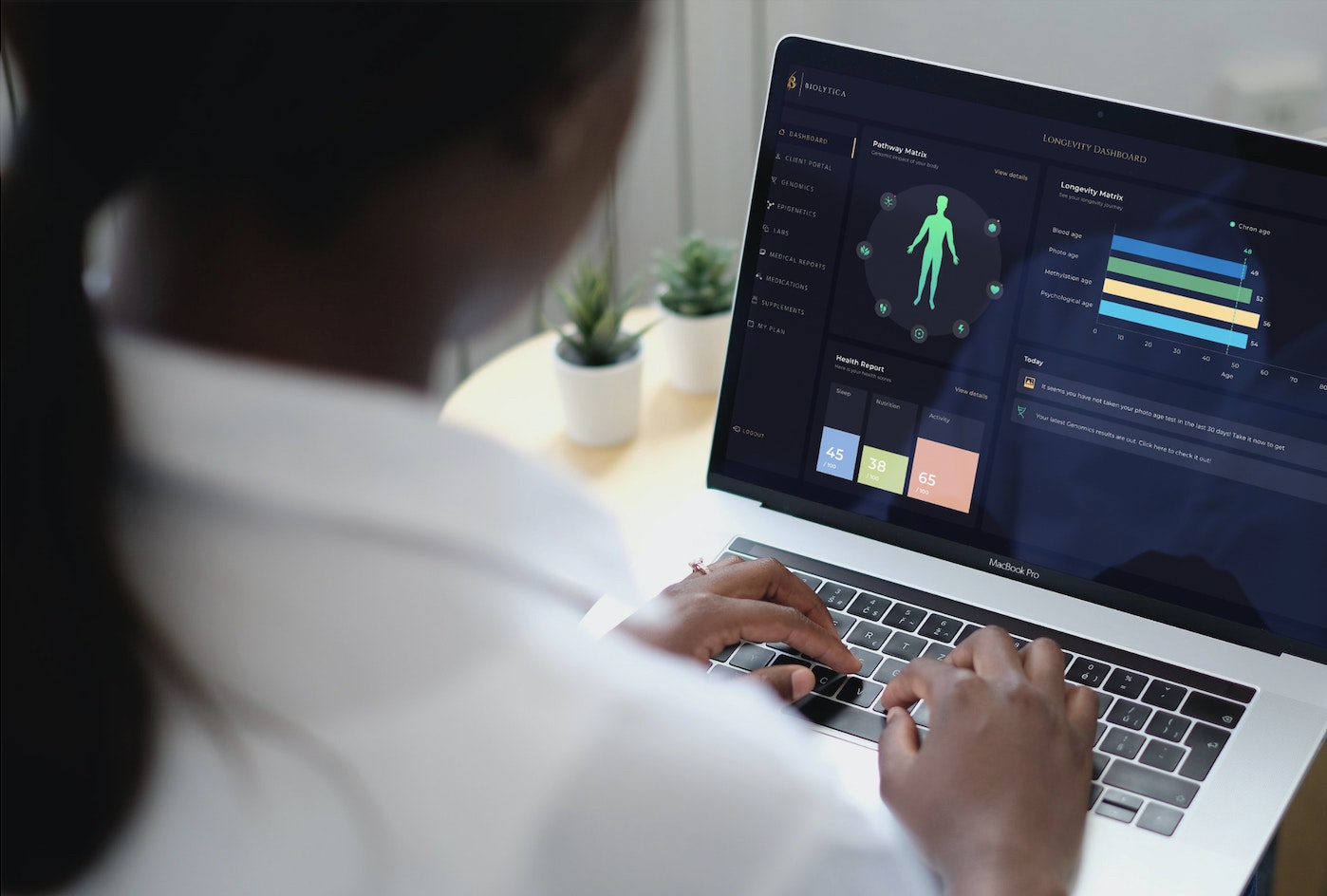 When Sifted spoke to Biolytica's founder and CEO Rob Konrad Maciejewski last year, the platform was already testing patient data. When the genetics of a real patient were analysed, the data identified three areas of concern: inflammation, detox and cholesterol.
"This was actually someone who was probably one or two years away from a heart attack. The patient had 10 times the value of normal liver values, three times over on blood lipids, triglycerides three times over the limit and detox liver twice as high as the max," he said.
Although the doctors wanted the patient to take more medicines, the patient resisted. Instead, drastic lifestyle changes were made, like changing their diet from carbs to fat and increased exercise. According to Maciejewski, within seven to eight weeks the patient's health had drastically improved.
Tapping into consumer health consumption
Maciejewski aims to add more intelligence and better predictive analytics to the platform over time, optimising even better markers to understand the likely outcome of certain changes to a person's habits — whether it be medicine, supplements or lifestyle changes.
The goal is to make healthcare more preventative and personalised, and to make predictive medicine possible. While the initial plan was to focus on clinicians, Biolytica has broadened its approach and is now supporting individuals with their longevity goals. Its health optimisation and longevity programmes will be provided by an internal team of experts.
But it's not cheap. The introductory programme for individuals lasts 10-12 weeks with the duration tailored to each client's needs. The plan comes at a cost of about €10k and is said to provide "a fundamental health and longevity concierge plan". Biolytica's second consumer programme, AIME II, takes a more intensive approach, lasting over a year and promises lasting positive health transformations for €25k. The longer time frame gives Biolytica's experts the chance to work closely with clients, ensuring better and more long-lasting results, it says. Both programmes will make use of the same matrix that the startup offers its corporate partners and prices may change over time, according to the company.
Biolytica has a team of more than 40 specialising in health data, analytics, software development, bioinformatics and AI, as well as a team of clinical experts from around the world.