Sweden's Material Exchange has become the latest startup to raise money in the field of sustainable fashion, closing a €5m round for its business to help streamline the supply chain processes of fashion brands.
The platform has seen a growing demand from the fashion industry this year — in part due to coronavirus, which has meant that brands have had to race to digitise their supply chain operations.
But there is also a wider move towards brands wanting to know more about their supply chains to make them more ethical. Only a year since the launch, Material Exchange is working with 400 material suppliers and 50 fashion brands, such as Calvin Klein, Uggs and North Face.
Our business exploded

overnight
The fashion industry has a poor record for sustainability, whether it is inhumane working conditions in the factories in Asia, pollution from raw materials or manufacturing or the carbon emissions from moving tons of garments across the globe — there is a lot to be done.
Agate Freimane, an investor at Norrsken's venture capital fund, which led the deal in Material Exchange, says that "fashion is the second biggest polluter in the world, just after oil and needs a radical shift".
"The average transparency index score for fashion brands is 23%. In order to accelerate the transition to sustainable fashion, we need to significantly improve transparency and make sustainable purchasing decisions easier, which can also be significantly improved with digital solutions," Freimane adds.
Supply chain management and transparency
The coronavirus meant that global travel has come to a halt, textile fairs have been cancelled and it has been difficult for brands to visit their suppliers in person.
That has pushed them to digitise their supply chains.
In the case of Material Exchange, this accelerated its business plan by five years, according to the company.
"Our business exploded overnight," says Darren Glenister, chief executive of Material Exchange.
Apart from Material Exchange, its UK-based competitor Supply Compass has also seen an upswing in business during Covid.
Startups within this field have also benefited from the improvements in blockchain technology in recent years, which has helped companies to follow their supply chains more accurately.
One of those is the Dutch company Circularise, which has developed a blockchain solution to bring transparency to global supply chains. In that way, brands and retailers can choose sustainable materials and partners and present that information about the products without risking privacy.
The Swedish startup Trustrace has a similar proposition. By being able to trace garments from the cotton field to the hanger in the store with the help of financial transactions, the company can analyse the ethics of the trade and the environmental impact of each garment. So far it has been able to attract Swedish brands like Filippa K, Polarn O. Pyret and Houdini.
But traceability and supply chain management is only one aspect of areas in which tech startups have excelled. Another one is within new materials.
New materials through recycling
Apart from startups making products out of algae or hemp or other new materials we also have companies that are recycling old materials.
This has proved very popular, especially with the retail giant H&M that is working with three of these startups.
Renewcell, a Swedish startup founded in 2012, has developed the material "circulose" using textile waste such as worn-out jeans and production scraps to make new clothes.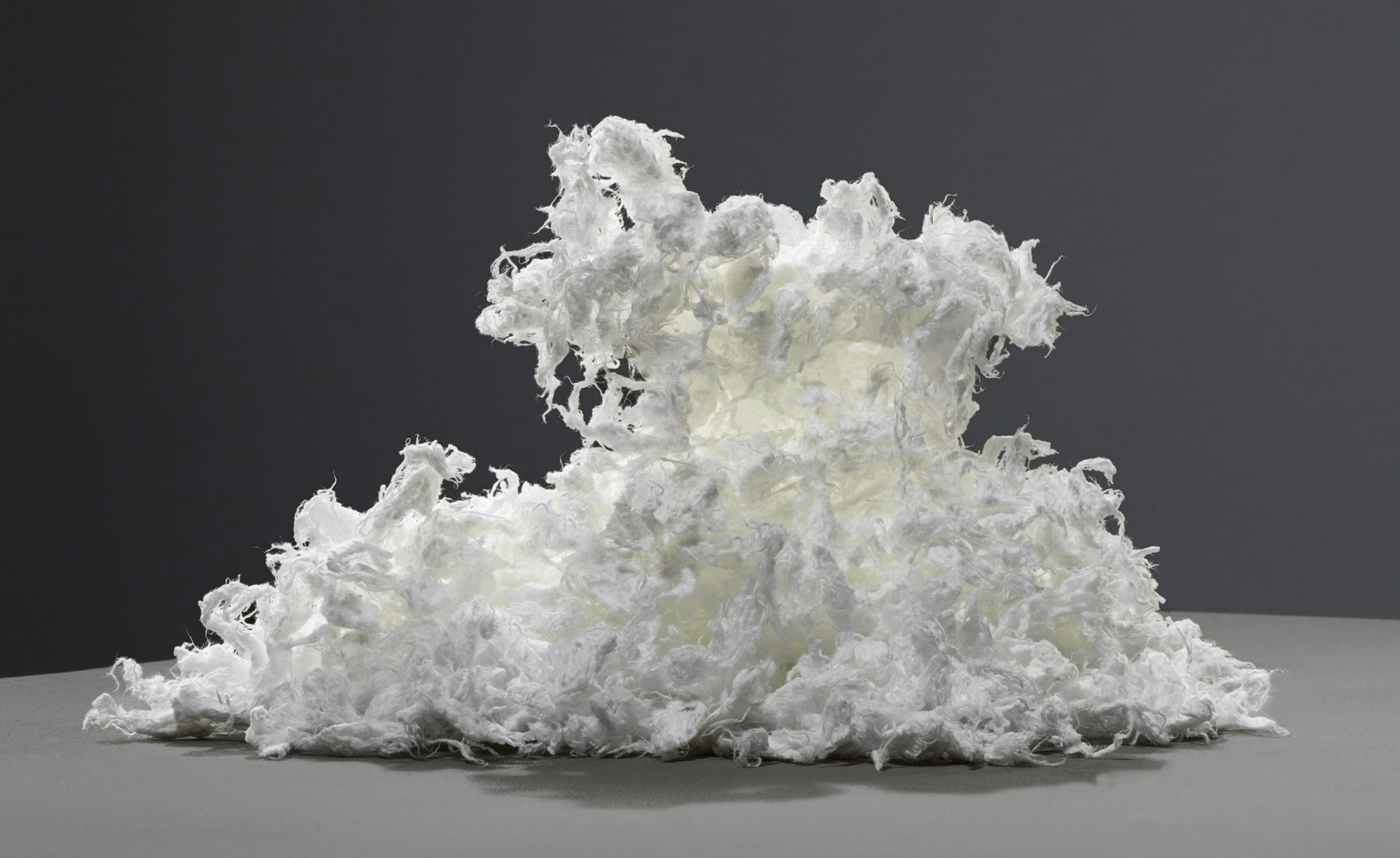 The company has done well for itself. As well as getting on TIME's list of the 100 best innovations of 2020, the startup also has a long-term deal with the H&M group to replace "virgin fibres" with recycled textiles in fashion products. Now it is raising €80m in fresh capital as part of an IPO on one of the small Swedish stock exchanges. The goal is to build a factory up in the North of Sweden to expand operations.
Another startup that has brought a new material to the market, and soon to H&M, is the Finnish startup Infinited Fiber that can turn textile, cardboard or agricultural waste to a new natural fibre that, according to the company, has similar characteristics as cotton, but is much more environmentally friendly.
Circular fashion industry blueprint
The startup has led a successful bid for a €6m grant from the European Union in research and innovation funding to form a consortium to create a circular fashion industry blueprint. The deal will mean that during the next three years Infinited Fiber will provide H&M and Adidas with three tons of its product to produce clothes.
A third solution that H&M has signed on for is one from UK-based startup Worn Again Technologies, founded back in 2005. It is recycling pet bottles and old clothes into new clothing materials. The startup has only raised about €6.8m since 2016 but has an ambitious goal to build its first industrial demonstration plant in 2021.
But there are also startups manufacturing clothes from virgin fibres too.
The World Bank predicts that the apparel industry accounts for 20% of the world's water contamination, and the dyes and intensive chemical usage involved in denim production make the fabric one of the worst offenders.
That is something that the Spanish startup Jeanologia has decided to change. Innovation included washing machines that replace the water used in making jeans with high-tech alternatives such as ozone particles and nanobubbles. When used in combination, Jeanologia says their technology can decrease energy usage by a third, chemical usage by two thirds, and water consumption by 71%
Marketplaces for used clothing
Online markets for second-hand clothes have received a lot of credit for making circular fashion trendy again.
The French startup Vestiaire Collective is one of the strongest fashion names in this field, with over 9m users. Another similar business is Lithuania's marketplace Vinted — valued over $1bn after raising €128m in Series E funding last November. In comparison to Vinted and Vestiaire Collective, the UK startup Thrift+ — a so-called social venture — is making charity shopping online easier and giving it an edge that charities usually cannot do themselves.
Apart from marketplaces for second-hand clothes, the trend has spread towards renting fashion has picked up, with startups like Popswap — like Tinder but for items in your wardrobe — and French Lizee, which helps fashion brands and retailers to go from selling to renting.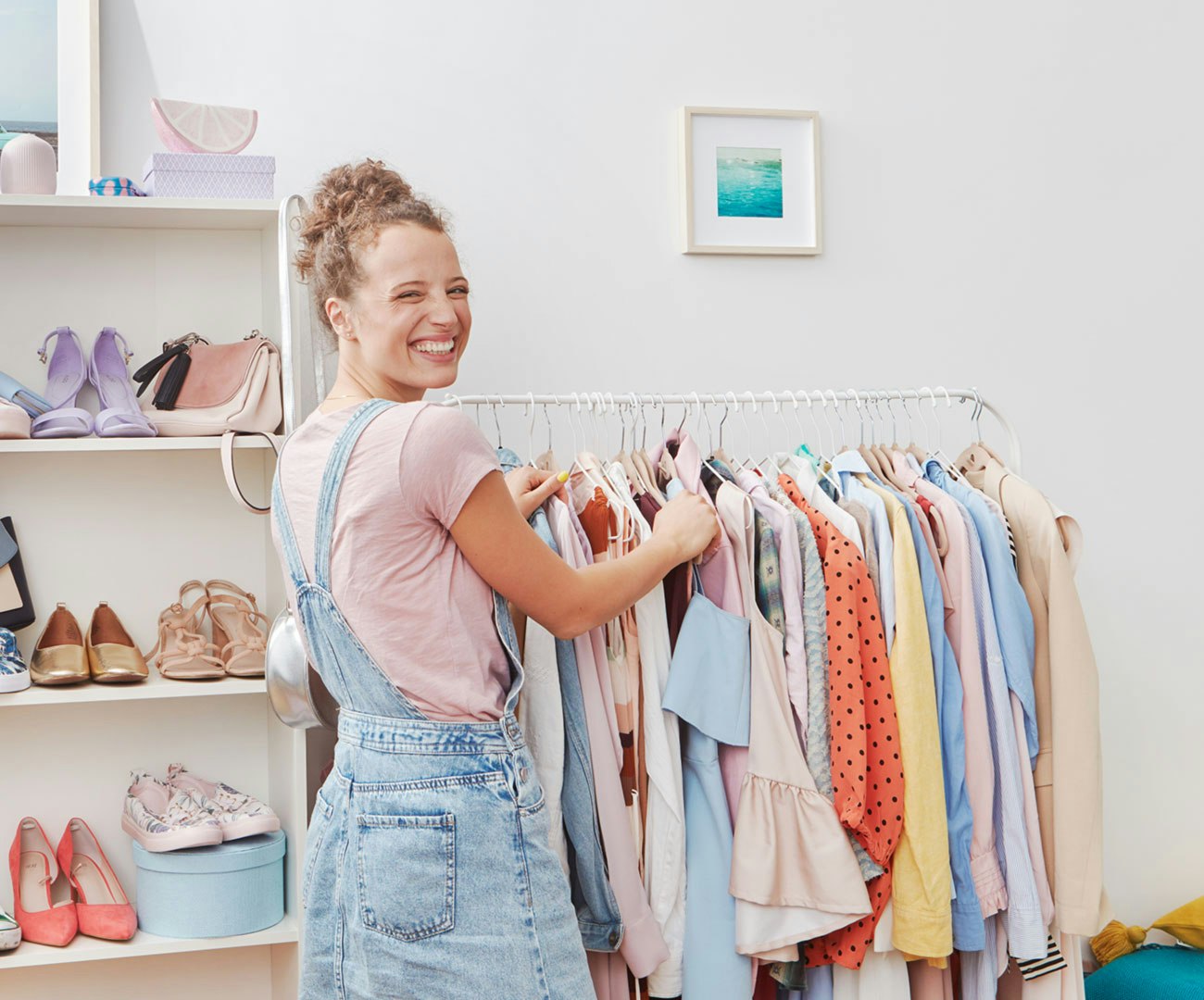 But there are fashion brands that are trying to bring in sustainable fashion in a different way. The Swedish startup Asket, is trying to work against fast fashion — where trend cycles are only a few months — and instead create classic menswear that, according to the brand, won't go out of fashion.
The company also launched an impact receipt earlier this autumn, where the CO2 emissions, the water and the energy of each step is visible — from raw materials, manufacturing to transport.
"Radical change is needed across the whole fashion industry value chain from raw materials, production methods to ensuring circularity of the end product. There is no one silver bullet and we need a lot of innovation to address the problem," Freimane says.
"We think that the innovation is most likely to come from entrepreneurs, so the whole fashion industry will rely heavily on startups to help them meet their sustainability goals."