When it became clear this year that we were running head first into a downturn, many investors had the same advice for the CEOs in their portfolios: rescue your runway by making cuts to your business, fast.

After the over-exuberant funding and growth-at-all-costs mindset of 2021, one major area to be cut was staff headcount. But it's a process that weighs on employees' and founders' mental health, and can damage overall trust in a company.  
It's become unusual for a startup to not have made layoffs this year; more than 140k tech workers have been laid off globally in 2022, according to layoffs tracker layoffs.fyi.
But there's been huge variation in how different companies have handled the process. So what have European founders learned about the "right way" to part with staff? 
Have the courage to make a big enough cut 
Up until July, when it raised a massive downround, buy now, pay later giant Klarna was Europe's most valuable startup — and thus a barometer for market conditions. So when it announced it was laying off 10% of its global workforce on May 23, a series of similar announcements at smaller fintechs followed.
One of the first was revenue-based financing startup Uncapped, which Sifted reported laid off 26% of its staff during the same week in May. At this point, layoffs were still quite new to the European startup ecosystem — something that Uncapped founder and CEO Piotr Pisarz says had an influence on his decision. 
"My biggest learning from the whole process is that we didn't cut enough," Pisarz tells Sifted.
"We should have cut more but we were too scared. We were one of the first companies to let people go, so there was more attention on that, and at the time 26% seemed like a lot." 
Since then, Uncapped's headcount has reduced further as more employees have left the company of their own accord — something that Pisarz says tends to happen once people see their colleagues leave. 
Sifted Newsletters
Startup Life
Every Wednesday
How (and how not) to run a startup.
"It's inevitable that the moment you announce layoffs you will always have more people that will leave the company. Suddenly the company stops being 'cool', and people lose their colleagues and friends." 
Avoid multiple rounds of layoffs 
Another argument for having the courage to make a big enough cut is the need to avoid successive layoffs — something that Klarna has been widely criticised for after it let go of another tranche of staff in September.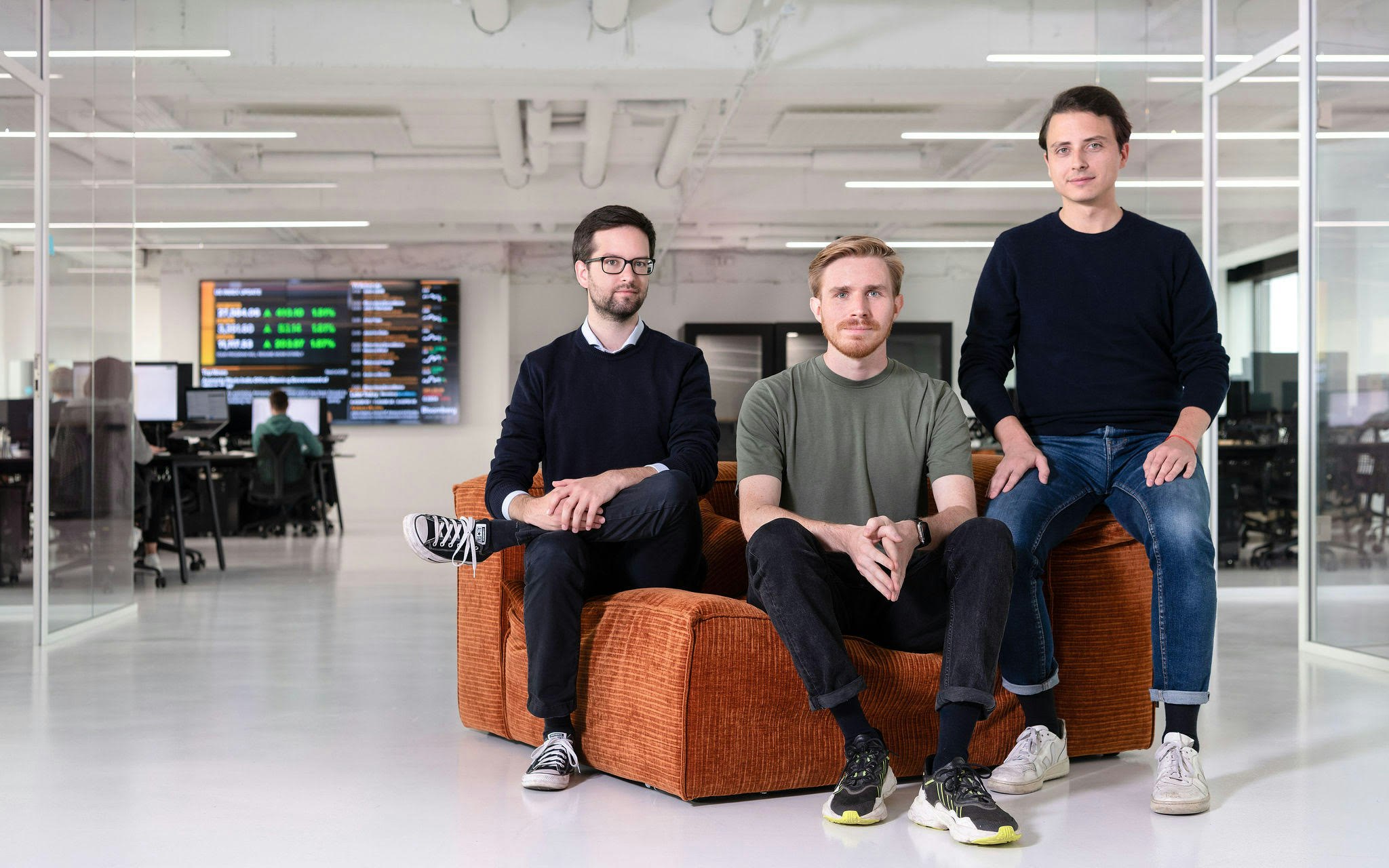 "The best way you can possibly do layoffs is if it's only one round of layoffs, period," Christian Hecker, CEO and cofounder of Trade Republic, tells Sifted. 
Trade Republic was another fintech that made cuts to its staff relatively early, in the first week of June. The company made the announcement shortly after raising a €250m Series C extension. 
"In the US there have been some third rounds of layoffs. I have empathy for them, because market conditions are changing so fast. But you will only survive a bear market if you are one of the first and strongest ones to act," Hecker says. 
Provide as much detail as possible in your announcement
So, what's the best way for a CEO to announce layoffs to their workforce?

"Avoid sending an impersonal company-wide email or recorded message about the layoffs, but try to hold a meeting in-person," Vanessa Stock, cofounder and chief people officer at Pitch, told Sifted in the spring. 
The impact that better internal communications had on the layoff experience for employees at different European startups became clearer as the year went on and more companies had to slash headcount. 
As one of the first movers, Klarna CEO Sebastian Siemiatkowski was criticised for sending a pre-recorded video message to his company's 6,500 employees announcing layoffs, without explaining severance arrangements. At the same time, he said that those who had to leave would be told "in the following days" — leaving some employees in the lurch. 
Dedicate as much time explaining your decision about layoffs to those who stay as to those who

go
Some of this has to do with different regulations when it comes to laying off staff in different European countries — something that larger startups with more dispersed employees had to deal with more. Different countries across Europe have different consultation period requirements for staff, for example, which can influence how soon a CEO can let certain employees know. 
"You want to make it as personal as possible," Hecker from Trade Republic says, "but as a regulated business you have to follow what is required from a compliance perspective in every geography you're in, which makes the message harder." 
Payments giant Stripe was praised for how it handled communications when it made staff cuts in November. 
On November 3, Stripe cofounders John and Patrick Collison sent an email to all their employees announcing that they were laying off 14% of staff. They apologised to staff, took full responsibility for overhiring and laid out a generous severance plan in full detail. Stripe employees were also told that those being let go would find out in a separate email within 15 minutes, rather than a few days.

Prioritise communicating with the people who stay 
Founders and investors that Sifted spoke to this year all agreed that the strongest argument for making one clean cut is to retain confidence in the business among the employees that stay. 
And in order to make sure remaining employees feel secure, clear communication throughout the process is key — especially if they have to temporarily take on extra work. 
"It's important to dedicate as much time explaining your decision about layoffs to those who stay as to those who go," Stock suggested.
"Explain what has fuelled the decision to let go of employees and be honest about how this will affect the company in the short term. And be enthusiastic in your praise for the employees who remain. They are the company's most valuable asset and deserve to be recognised for their contributions."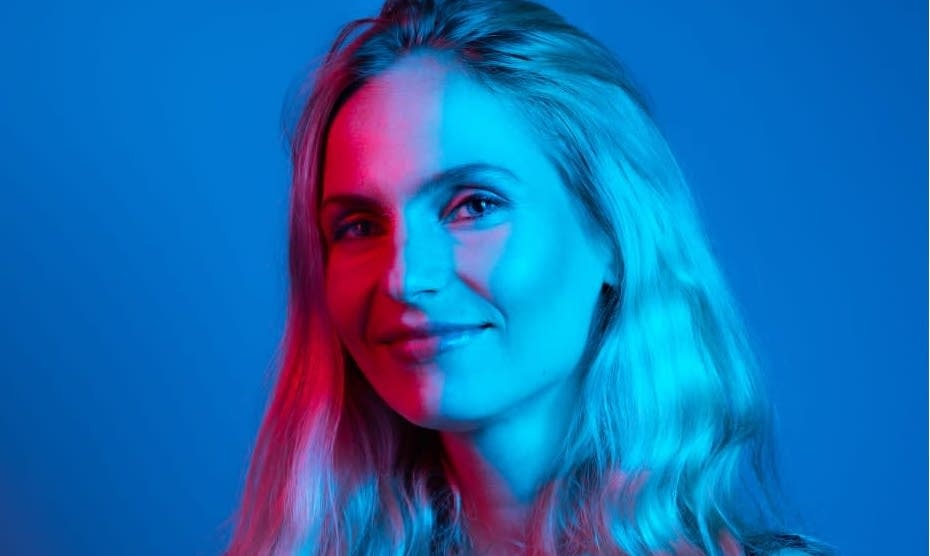 At Uncapped, Pisarz held an all-hands meeting where he announced the layoffs to his employees in the morning.

Then later the same day, he held another all-hands meeting with the employees that were to stay with the company. 
"We held it like an open Q&A where they got to ask me all the tough questions directly — I wanted to be 100% transparent," he says, explaining that he also shared the new financial plan with employees and showed them the company's bank account for reassurance.

"In return, employees appreciated it being explained — and quite a few even told me they were happy we were doing this and that we should have done it earlier."

A chance to increase productivity? 
Founders have different views, however, on how to approach the inevitable increase in workload for remaining employees when resources suddenly shrink. 
Stock at Pitch believes that company management must adjust its expectations when it reduces its people power, to be fair to remaining employees. 
"You can't expect staff to continue working as hard as before on fewer resources — and you should be proactive about quelling fears that you are expecting employees to do so," Stock said.
"Yes, it's important to tell employees that they may have to accomplish more with less if budgets are tight — but remind them that this is an opportunity to refocus. At Pitch, many managers were relieved about our decision to pause hiring [...] as now they have an opportunity to get their heads down." 
You can't expect staff to continue working as hard as before on fewer

resources
But other company leaders tell Sifted that they view it as an opportunity to regain control of productivity after the crazy war for talent in 2021. For Uncapped, which shut down several products including business banking, management saw it as a chance to improve output across the company, but in a more focused way.   

"We wanted to increase the performance bar in the business, and so the process definitely made people work harder," Pisarz tells Sifted. 
"When you grow very fast, the productivity of people decreases. So this gave us a chance to bring this back up to scratch."
Amy O'Brien is Sifted's fintech reporter. She tweets from @Amy_EOBrien and writes our fintech newsletter — you can sign up here.