In the summer of 2019, VC firm LocalGlobe threw a party of sorts. The team invited investors, founders, academics, policymakers and journalists to its HQ in London's King's Cross for finger food made by a local social enterprise, panel discussions and a presentation given by partner Saul Klein. 
The point Klein wanted to make was this: forget Palo Alto. King's Cross — with Paris, Edinburgh, Amsterdam and Cambridge less than a four-hour train journey away — is shaping up to match it. "We are really seeing that London is becoming a Silicon Valley for the rest of the world," he said.
And then, right at the end of his presentation, Klein slipped in an announcement. LocalGlobe, a seed-stage investor, had raised a new fund — a "breakout" fund — to invest in companies at Series B. It was called Latitude, and that was about all he had to say about that. 
Now, as Latitude is raising its second fund — which will be around the same size as the last, at $180m — Klein finally wants to chat. 
That Series B gap
Klein has been involved in European startups for nearly 20 years now; as an early employee at Skype, as one of the founders of LoveFilm, as an investor at Index and then at seed VC firm LocalGlobe.
When he set up LocalGlobe with his father, Robin Klein, Europe had a big gap at the seed stage. 
Now, he says, the gap is at Series B — and that's where Latitude comes in. 
By the time you get to Series B and C, Europe is a country mile behind the

US.
"By the time you get to Series B and C, Europe is a country mile behind the US," Klein tells Sifted. Just 50% of European startups which have raised a Series A go on to raise a Series B, compared to more than 60% of US startups. Meanwhile, European startups raise just 21% of all Series B capital raised across the world, compared to 38% of seed-stage funding.
Despite European VC firms raising a record amount this year, more capital is needed at the growth stages, says Klein: "The total capital coming into the market is increasing, but we're still massively underweight at B+." 
Missed opportunities
But Klein didn't launch Latitude solely for the good of the ecosystem; the Latitude fund also helps LocalGlobe stop missing out. 
"Four or five years ago, we started seeing companies we'd been working with since they were just the founders and a tiny team — like TransferWise — grow by double digits for seven years straight…" says Klein. "But because we wanted to retain the discipline of being a seed fund — and we needed to keep the fund small to remain being a seed fund — we couldn't participate in the B, or the C, and we started saying, 'This doesn't make sense'." 
Latitude means that LocalGlobe can back these 'breakout' businesses at Series B and beyond, without messing up the dynamics of its seed fund.
"We want to be crystal clear to all stakeholders — founders, coinvestors, LPs — that the LocalGlobe seed fund does what it says on the tin," says Klein. 
Our investors buy into the family of funds; they're backing the

team.
That said, most LocalGlobe and Latitude partners work with companies across both portfolios, to differing degrees, and the two funds share the same set of investors. "Our investors buy into the family of funds; they're backing the team." 
So far, Latitude has backed 23 startups, including vertical farming company Infarm, online used car retailer Cazoo, digital bank Monzo and business travel startup TravelPerk. It typically writes cheques of $5-7m and, for startups which LocalGlobe has backed at seed (and followed on at Series A), Latitude picks up its pro rata (and more). 
Some of these businesses were backed by LocalGlobe at seed (like business bank Tide and security startup Tessian); others, like fintech Wagestream and travel tech startup Impala, LocalGlobe passed on (or missed) at seed.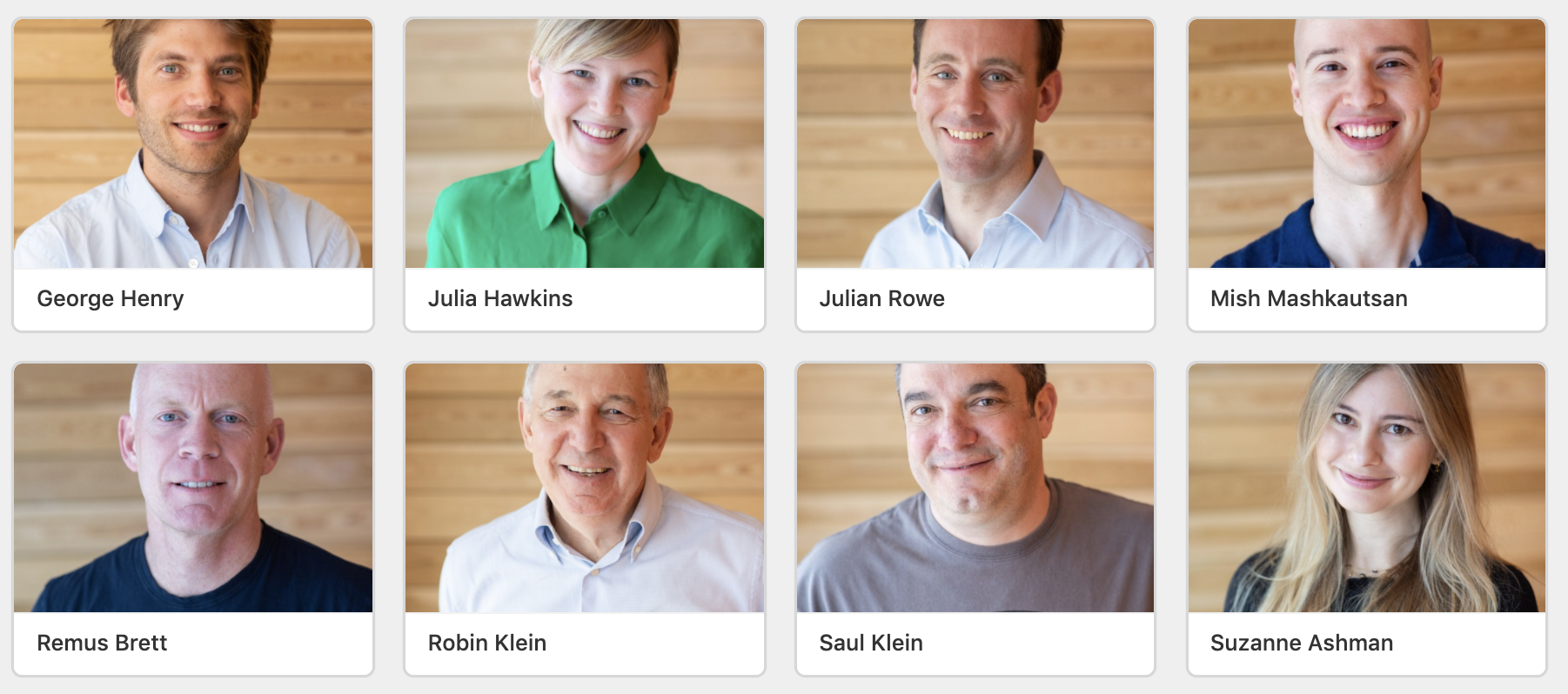 Signalling
LocalGlobe-backed startups which aren't invested in by Latitude at Series B shouldn't be in any way disadvantaged however, says Klein; the gap between the seed and Series B funding rounds avoids any 'signalling' challenges. 
Latitude is a price taker not a price maker — we never lead a round at Series

B.
"We've been deliberate on a few things. LocalGlobe does not lead a Series A and Latitude does not invest until Series B. Latitude is a price taker not a price maker — we never lead a round at Series B — which means we're able to take an entirely fresh perspective on those businesses." 
Participating in, but not leading, Series B rounds also makes it easier for Latitude to partner with other funds, rather than competing with them, Klein adds. Latitude's list of coinvestors is now pretty prestigious, including SoftBank, Benchmark, Sequoia, Accel and Index.
"Our default setting is to be super open, super transparent," says Julian Rowe, who joined the LocalGlobe family in 2018 as a partner at Latitude. "We'll often bring in other investors, help companies find large cheques. Coinvestors value that, management values that."
Flexibility
Not leading rounds has other upsides too. 
There's a huge advantage in being able to write smaller cheques into large

rounds.
"There's a huge advantage in being able to write smaller cheques into large rounds," says Rowe. "If we had to deploy $25m in every block we wouldn't see the opportunities we're seeing now. We're really happy to be joining inside rounds and beefing them up — like with Wagestream — so the management can move on and keep building the company." 
Latitude has participated in inside rounds in games startup Moshi and proptech company Goodlord.  
Klein and Rowe are also fans of investing through secondaries; 24% of Latitude's capital has gone this way so far. "What that means is we don't have to wait for a round to invest — we can offer founders, teams and sometimes investors an alternative to doing a round," says Klein.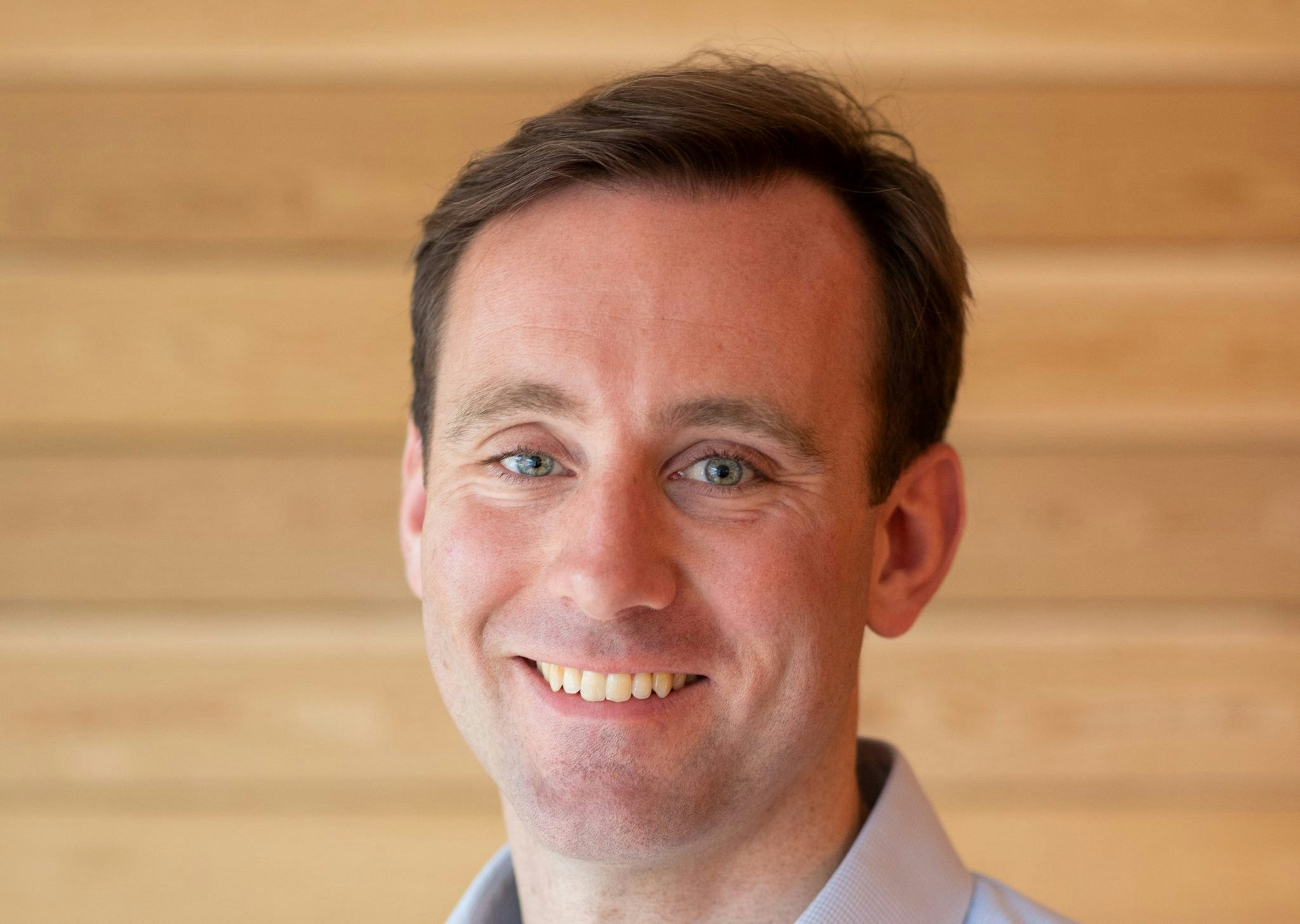 The network
These opportunities primarily arise from the LocalGlobe network. 
Firstly there are, of course, the startups invested in by LocalGlobe. "We have inside positions at companies doing amazing things — we have access, deep relationships, years of working together and all the insights that come with that," says Rowe. That helps Latitude figure out whether what looks like a rocket ship from the outside is really one — or not. 
Then there are the startups LocalGlobe met at seed, didn't invest in, but kept in touch with. Sometimes those passes are down to a conflict with the portfolio (this was the case with Cazoo); in other instances, the LocalGlobe team might have had too many unanswered questions (as happened with deeptech startup Hailo) which may be answerable by Series B. 
And then there are the startups — like Wagestream — flagged by the network of 30+ seed-stage and micro-funds which LocalGlobe and the Kleins have backed over the years. "We call that collective Basecamp," says Klein, who thinks the only VC firm with something comparable is the US-based Foundry Group. (Arguably, the UK's growth stage VC Draper Esprit does something similar by investing in a network of seed funds.)
Over time, Klein thinks plenty of other funds will launch 'breakout' or 'opportunities' funds of some kind. "If you have visibility on some of the winners, you're going to want to participate," he says. B2B VC firm Dawn already has a separate $125m opportunities fund to back its portfolio at Series C and beyond, as does Notion Capital. 
In the meantime, Latitude is gearing up to launch its second fund, while it will continue backing its existing portfolio as those startups go on to raise subsequent rounds. Maybe this time — pandemic-pending — it will get its own launch party.