Swedish last-mile delivery startup Budbee has raised €52m in a new funding round led by one of the leading pension plan companies in Sweden, AMF.
The raise comes as last-mile delivery services have seen a surge in demand during the pandemic amid an ecommerce boom.
In June, the company reported having reached revenues of €15m for the first half of 2020, the equivalent of the annual revenues of 2019. In December, the startup increased its revenue by 200%.
"When Covid-19 hit our markets, we saw an immediate uplift in demand — about 50% above our already high forecast," Simon Strindberg, the chief marketing officer of Budbee, told Sifted.
"We rapidly hired hundreds of new drivers and terminal workers and have since had a stable growth rate in line with our expectations," he added.
A push for sustainable deliveries
Budbee has made a point of trying to show that its deliveries are more sustainable than other logistics operators — something that has become more important to brand and customers in recent years.
"We do everything we can to use fossil-free fuels, and in 2022 we aim to carry out 100% of our deliveries fossil-free," says Strindberg. "Today we conduct the majority of our deliveries fossil-free and in our native Sweden, it is almost all of them."
Budbee, apart from being a market leader in Sweden, is also available in Finland, Denmark and the Netherlands. Although it has managed to bring fossil-free distribution in Sweden from 10% at the beginning of 2020 to over 95% by the end of the year, the other markets are falling behind.
Sifted Newsletters
Sifted Newsletter
3x a week
We tell you what's happening across startup Europe — and why it matters.
In December of last year, the share of fossil-free distribution in the Netherlands was 50% whilst in Finland just 30% of the deliveries were fossil-free. In Denmark there was no fossil-free distribution at all; however, the company will soon launch the first cargo bikes in Denmark.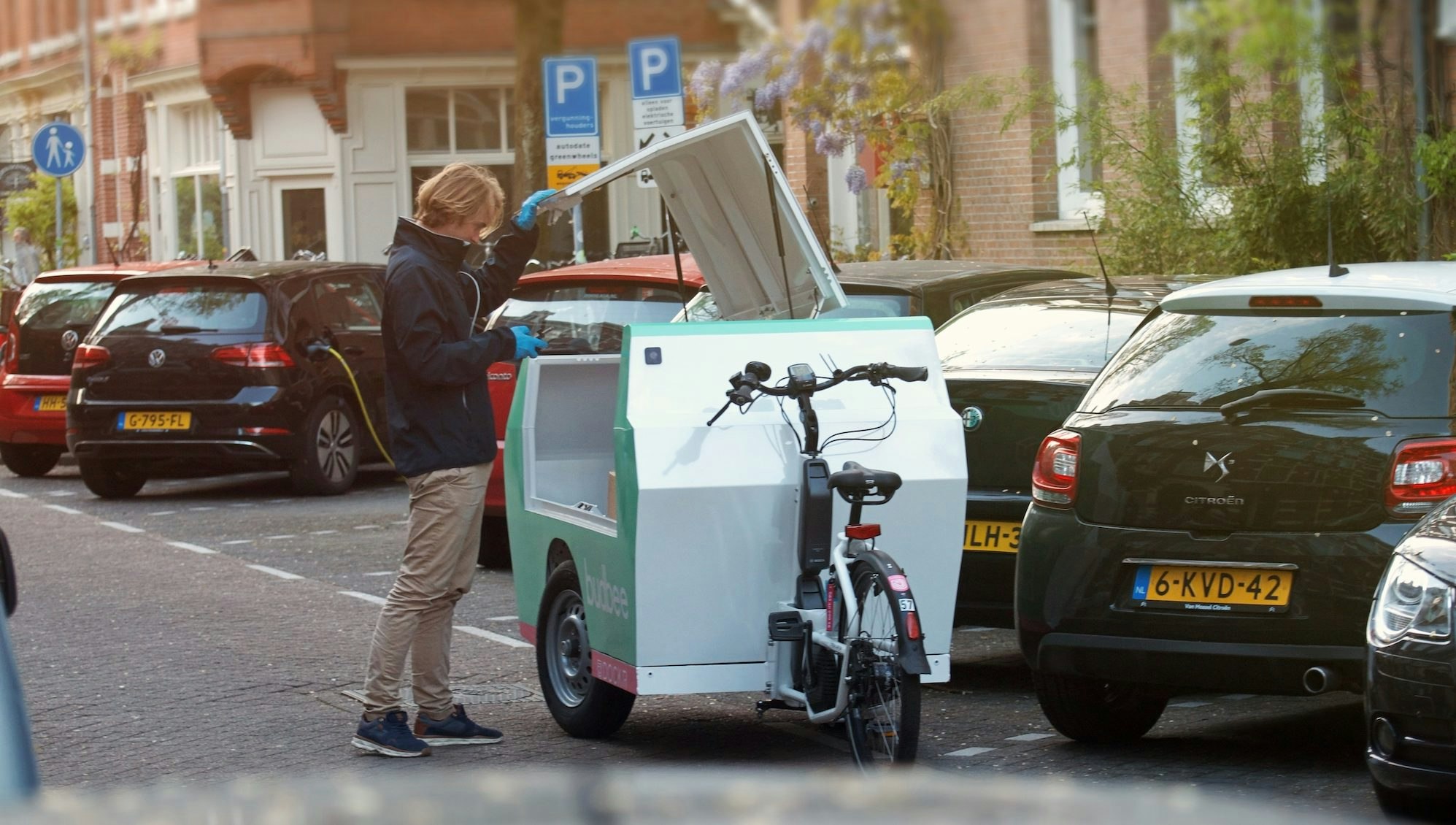 Apart from having built a green logistics centre outside Stockholm, producing enough energy with solar cells for the terminal to charge a fleet of 60 electrical distribution vehicles, Budbee will use a share of the money raised to increase its green credentials.
According to the company, it will build more green terminals, and invest in an increased number of electric delivery vans and cargo bikes as well as more optimised routes through improved algorithms.
H&M and Kinnevik as investors
Budbee, founded in 2015 by Fredrik Hamilton, has early on managed to attract investors such as CO:LAB, the investment leg of H&M, and Kinnevik, a large Swedish investor that invested €10m in the company as late as spring 2019.
These investors have helped Budbee kick in the door to large ecommerce players such as H&M, ASOS and Zalando.
George Ganev, chief executive of Kinnevik, has previously brought up Budbee as an example of enabling services that will help European ecommerce companies compete with Amazon.
"Last-mile delivery is key to customer satisfaction in commerce, and Fredrik [Hamilton] and his team have built Budbee into the go-to option for a frictionless last-mile delivery experience across its markets," Ganev says in a statement.
That a pension fund like AMF — which led the round, putting in €24m of the total €52m — is investing in startups is not uncommon in Sweden. Whilst the majority of state-owned pension funds are prohibited to invest directly into startups, they often invest in the funds raised by VC firms.
For private pension funds like AMF, there is nothing stopping them from investing as they see fit. In the last year, AMF has invested in Swedish startups like fashion impact startup Renewcell, battery company Northvolt, security key Yubico as well as food delivery service Mathem.