If you think the European startup ecosystem has all the scout programmes it needs, stop reading now.
Today, VC review platform Landscape is unveiling a new "scout-as-a-service" platform. 
Instead of working with just one VC firm behind closed doors, scouts who join the platform will be able to share their deals with a whole marketplace of VCs — and, the logic goes, make a successful match far more often. 
"Why scout for just one fund when you could scout for 20 or 30?" says Landscape founder Joe Perkins. "With this model, scouts can build up an investment track record, help founders and get significant cash and/or carry."
The scouts
Landscape has so far handpicked 30 scouts to kick off the marketplace, which is called OpenScout, and ensure that "the dealflow quality is strong from the off". They're a mix of founders, community operators, ecosystem leaders and angel investors, and include Sameer Singh, currently a scout for Atomico's angel programme, Freddie Fforde, founder of coworking startup Patch and Jessica Mendoza, founder of future of work startup Monadd. Between them they cover the UK, Ireland, Germany, Ukraine, Spain, France and the Nordics, and generally invest at pre-seed and seed. 
But Landscape is on the hunt for more scouts — and today opened up applications for anyone to throw their hat in the ring. 
"We're looking for people who have dealflow, who have access to early-stage founders, who don't necessarily monetise that dealflow, and who understand what it means to share a deal," says Perkins. 
Great scouts can come from anywhere, he says. They could be "a WeWork receptionist" or a VC associate, he says. ("If you're an associate and paid £40,000 a year, as a scout on OpenScout you could earn more…")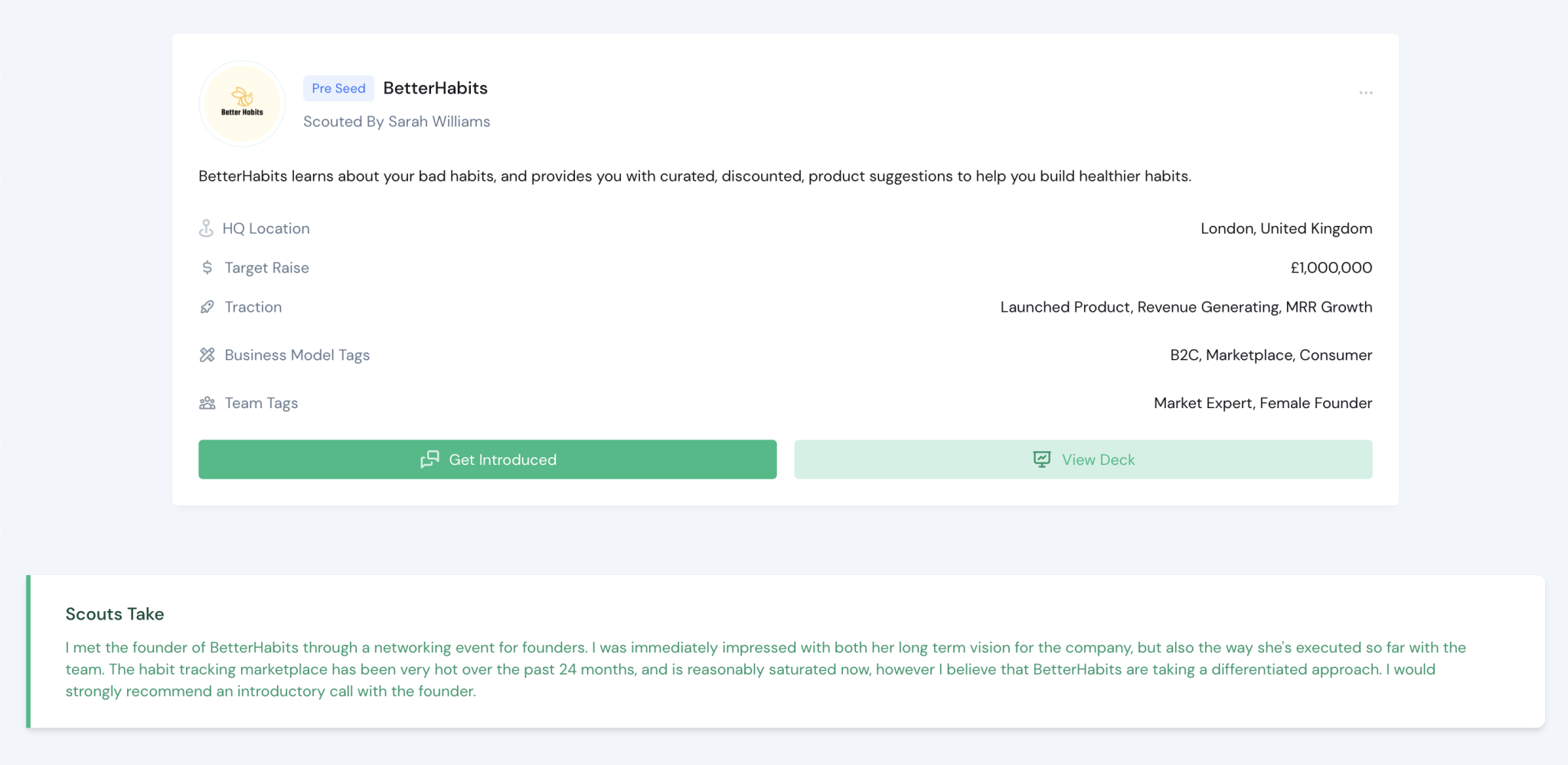 Scouts will share new deals on the platform along with their "take" on them and a "tiny little investment memo". VCs will subscribe to "follow" scouts' dealflow, based on their profile (ie, "Amy has scouted these 50 companies and generated 200 intros"). Every time a scout shares a new deal, their followers will get a notification and can request an intro to the company or to see their pitch deck. 
Some scouts might, however, not let any old VC "follow" them. "Some scouts that are high profile will be very selective about who follows their dealflow," says Perkins. "They'll want to ensure they benefit from the stronger deals, and narrowing who sees their flow may make them more attractive to the best funds." 
Perkins plans to launch the beta version of the platform early next year, with around 100 scouts.
The VCs
Landscape currently has 20 VC firms pre-registered, including Hoxton Ventures, Playfair Capital and Form Ventures. 
Many of those firms don't have the resources to launch their own scout programme. "They're very operationally heavy to run," says Perkins. 
But they do have a lot of capital to deploy. 
One VC is offering to pay as much as £50k for a successful deal referral on OpenScout. Others are offering more like £5k-10k.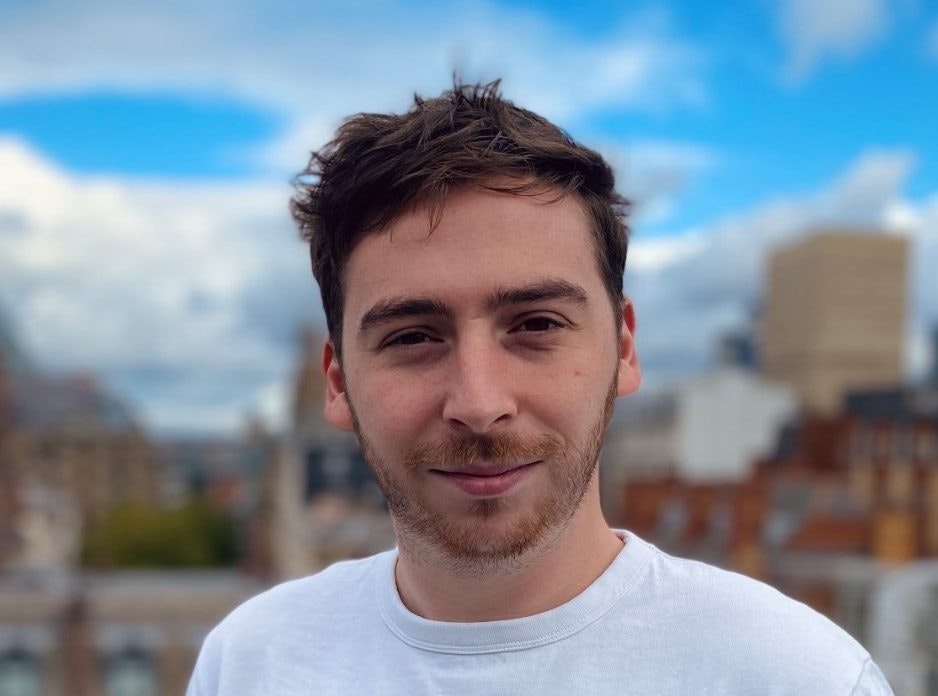 "That's way more than I thought [they would offer]," says Perkins. "But speaking candidly, people are raising funds like nobody's business. And once you have a fund you have a deployment timeline, and you have to get rid of it. If you're an emerging manager who doesn't have the best network or brand, you still need to deploy it somewhere." 
Over time, Perkins imagines fees could become pretty competitive. "I can imagine VCs paying more than rival VCs in order to get access to set deals." 
Landscape, meanwhile, will take a percentage of the scout success fee. Perkins won't say exactly how much, but it's likely to be double digits.
The roadmap
Eventually Landscape hopes the platform can support VCs awarding scouts carry, just like many "traditional" scout programmes do. But it's complicated.
"One of the hardest things about launching will be getting a carry sharing agreement in place," says Perkins, who's discussing his options with lawyers at the moment. 
"Our plan is to get the marketplace ticking with cash success fees, and then work with the VCs on the marketplace to define an industry-wide carry sharing mechanism," he adds.
It's important to achieve one of Perkins's other goals with OpenScout: to spawn the next generation of fund managers, and ensure it looks a bit different from the current generation.
"I want to uncover the best talent spotters, and build the platform that provides them with everything they need to create a track record, build wealth and forge a career in venture — no matter what their background is," he says.
"OpenScout levels the playing field by bringing transparency and enabling productised connections between VC firms and scouts," adds Singh, currently an Atomico angel. "It has the potential to reshape early-stage deal sourcing and, in process, also lower entry barriers into the VC ecosystem."