Dutch startup Mosa Meat had the world's attention when it unveiled the first ever lab-grown meat burger back in 2013. This cost €250,000 to produce and was funded by Google cofounder Sergey Brin. It was an expensive piece of meat largely due to the cost of the serum the cells were grown in, fetal bovine serum (FBS). FBS is a nutrient and protein-rich liquid drawn from the foetus of a cow; just one litre costs between £300 and £700, and according to Mosa Meat cofounder Mark Post it takes around 50 litres to make one burger.
Today Mosa Meat has developed a top-secret cell-growing medium that is completely animal-free, the company tells Sifted. What's more, having raised its first seed round of €7.5m last year (and with rapid expansion underway) the startup plans to have affordable beef products on the market by 2021. "When we scale up our current technology, the cost of producing a [Mosa Meat] hamburger will be around €9, the cost of a hamburger in the supermarket will be around €1, and we project that with further efficiency improvements we will be able to bring the price down to that level in the next five-seven years," Mosa Meat confirmed.
But Mosa Meat is not the only startup seeking to put their new-age products on our tables. By some reports, the global lab-grown meat market is expected to reach $15.5m by 2021 and $20m by 2027.
Europe's lab-grown meat startups
Motivated by an increased awareness of animal welfare, antibiotic resistance, and the environment, a wave of young startups are racing to build businesses that can make lab-grown meat an affordable reality; their enthusiasm bolstered by the fact that biotech is an exponential technology (its development is speeding up rapidly, while its expense is decreasing) meaning that the dream of playing catch-up is a plausible one.
Some, like Higher Steaks (UK) and Meatable (The Netherlands) are banking on building new technologies off the back of exclusive academic partnerships, while others actors like Supermeat and FM Technologies (both Israel) hope their focus on new types of product or distribution will propel their ascent. All have developed their own secret animal-free growth serum recipes.
One thing is clear: whether you fancy lab-grown pork, beef or chicken for dinner, a host of European entrepreneurs are hoping to serve you first.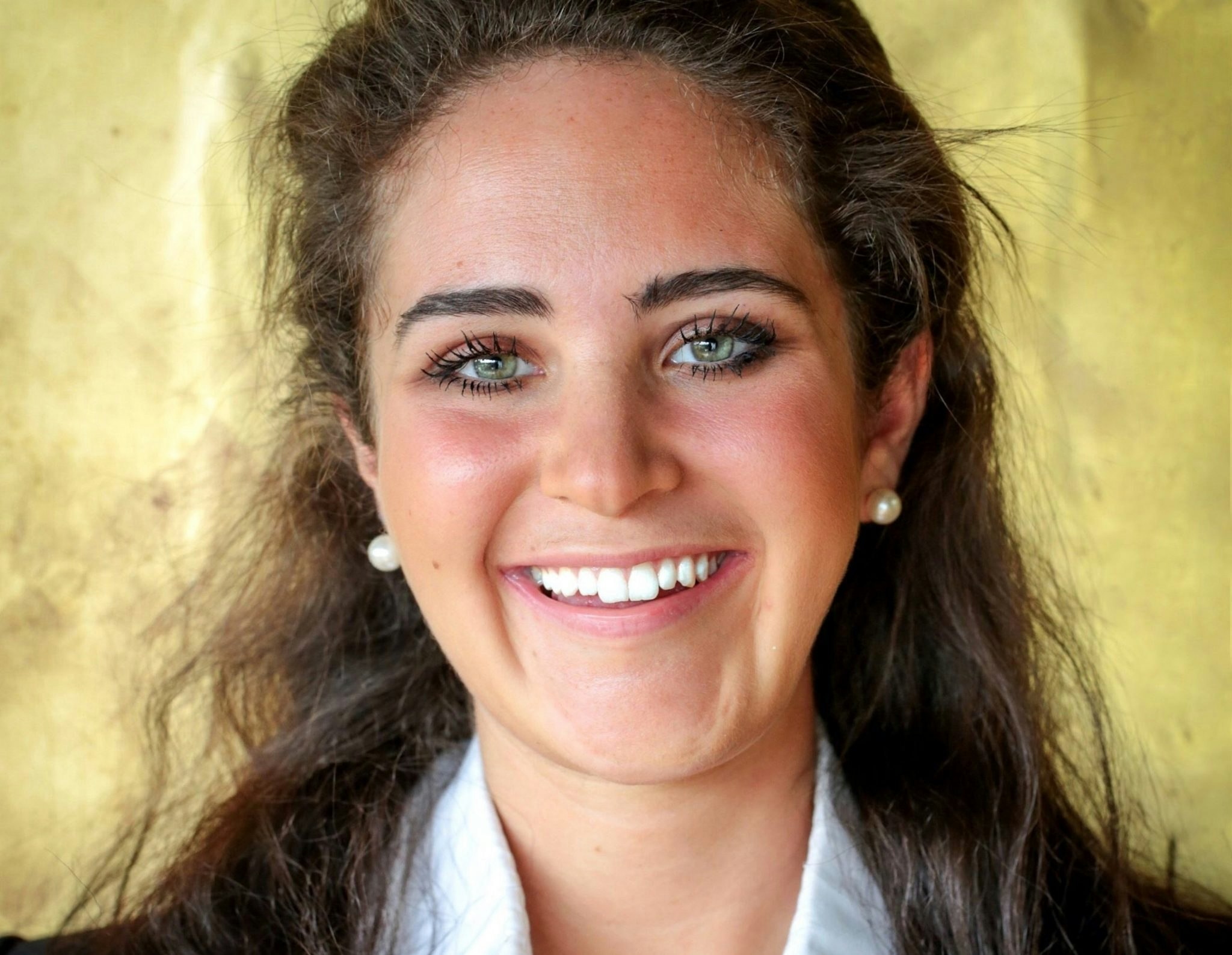 Higher Steaks, UK: lab-grown pork
British chemical engineer Benjamina Bollag, who has a Masters degree from Imperial College London, is CEO at one of the newest companies to enter the market, Higher Steaks. The serial entrepreneur founded the lab-grown pork-focused startup in 2017 alongside stem cell scientist Stephanie Wallis and David Hay, the Chair of Tissue Engineering at The University of Edinburgh. Bollag's mission is to transform the engineering processes behind lab-grown meat market, through an exclusive partnership with researchers at the University of Minnesota. In the past six months her startup has raised £200,000 (from an undisclosed US investor), set up shop at Bristol Future Space (a rentable laboratory attached to the University of West England) and started growing stem cells for the production of mince for pork sausages. It's doing all this without fetal serum.
Instead of using an animal-based cell growth serum, Higher Steaks uses stem cells obtained via a small blood sample, and patented "protocols" (proven "recipes" of materials and technology) licensed exclusively from its American university partners. These protocols allow the startup to reprogramme stem cells into tissues like muscle and fat. Bollag believes her team's science and engineering savvy will allow the startup build on existing technologies to scale existing lab processes at large.
Higher Steaks aims to start growing complex structured meat products like bacon and pork chops within the next two

years.
British startups have a cultural and financial advantage over the US, the founder tells Sifted, pointing to the organic pork meatballs stocked in British supermarket Waitrose for around £12 per kilo (Higher Steaks aims to retail its lab-grown pork at £10-20 per kilo). "People here care a lot more about where their food comes from," Bollag says. "While that can be a bad thing in some ways, people have a lot more disregard for GMOs, for example, the good thing is customers are happy to pay a premium, and prices are much higher than the US, which means the barrier for us is a lot lower."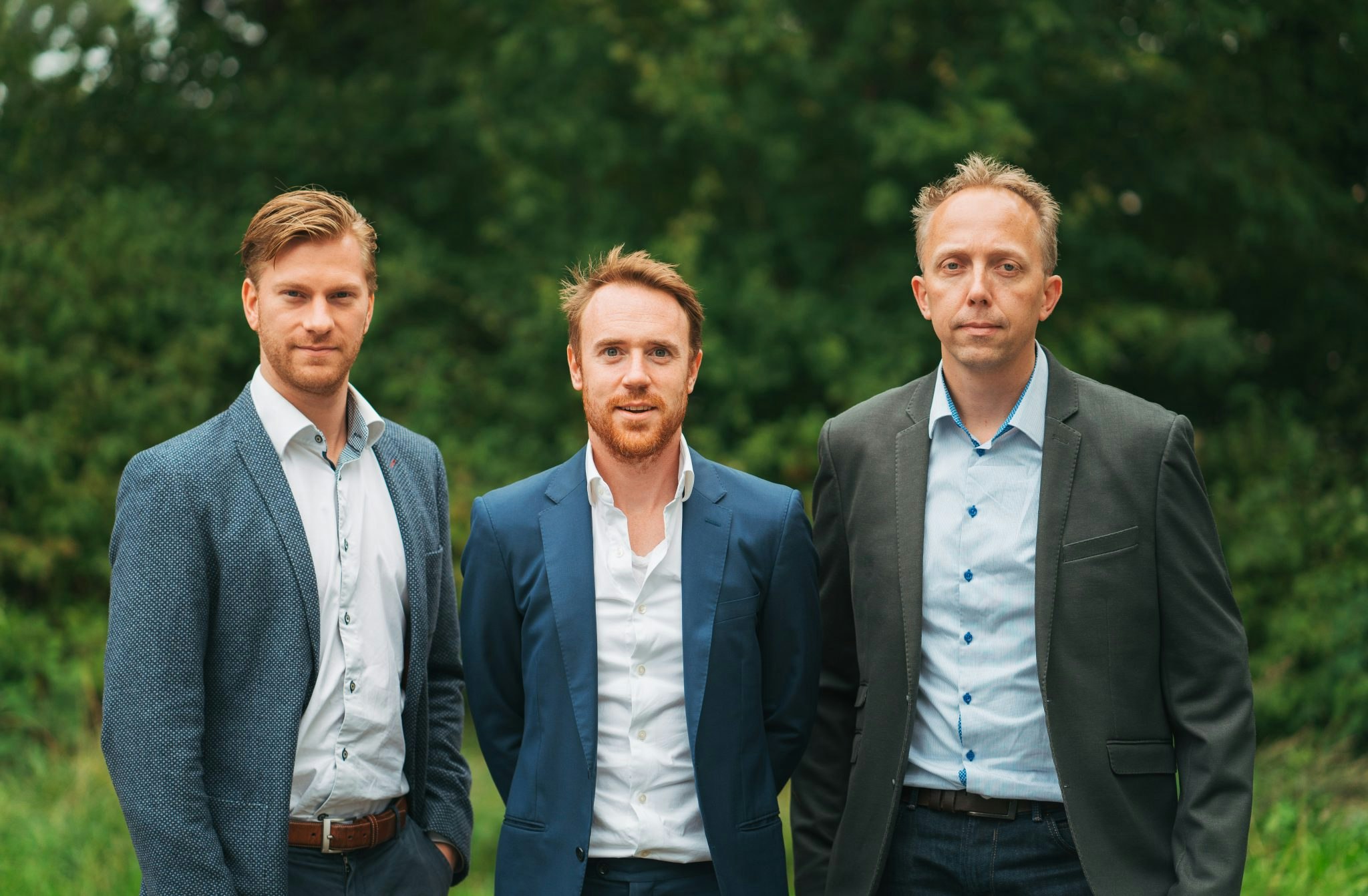 Meatable, Netherlands: lab-grown beef
Meatable, founded in 2018 by Krijn De Nood and based in Leiden in the Netherlands, is using a similar system to produce lab-grown beef mince. Again, it is using stem cells collected by blood sample. It's also using patented technology (this time developed at the University of Cambridge by Mark Kotter) and a top-secret animal serum-free medium for growing cells. Meatable, however, has a headstart in that it has already succeeded in raising $3.5m from the London-Paris socially focused fund Future Positive Capital, and Berlin's early stage VC BlueYard Capital and food-focused Atlantic Foods Lab.
We realized typical biotech and food investors were not the right parties for us in this

stage.
Finding investors with the "right mindset" is the biggest challenge for Europe's lab-grown meat startups, De Nood says. "Cell-based meat is a novel and multidisciplinary field, so we realized typical biotech and food investors were not the right parties for us in this stage," he says. "If you look at the production process, biotech investors probably can best assess the risks—however, they have little expertise in the food market. On the other hand, food investors know the end market very well, but are not familiar with the production process."
Once De Nood realised this, the founder targeted general technology VCs instead, but the bar for investment remains higher for lab-grown meat startups in Europe than the US, De Nood says: "You really need to prove you have something special." Fortunately, for later stage lab-grown meat firms "the VC market is a global one," he adds.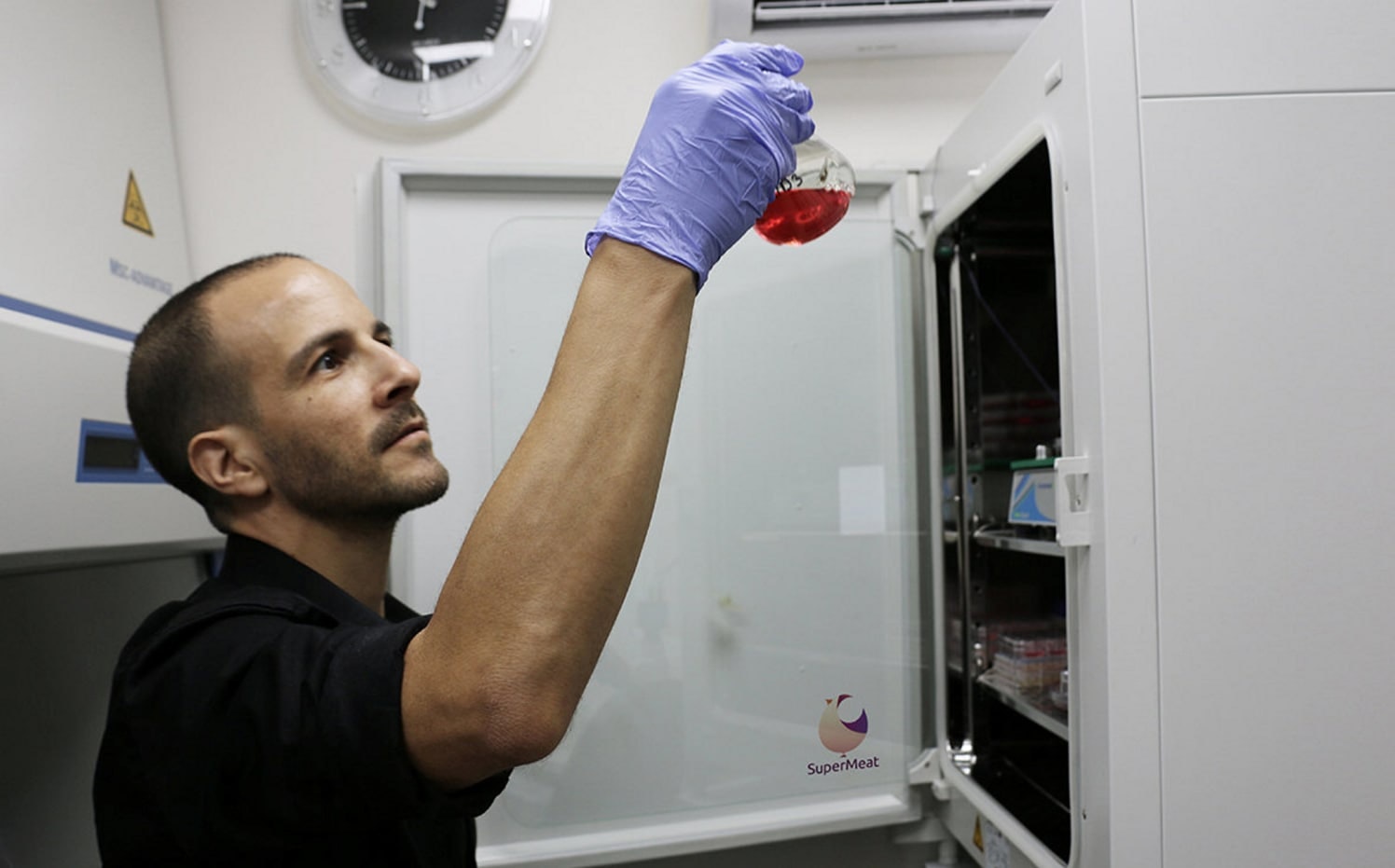 SuperMeat, Israel: lab-grown chicken 
Israel not only has a world-leading history of stem cell research, but is home to the most vegans per capita globally; factors which have seen the rise of two Israeli businesses developing technologies to cultivate lab-grown chicken. The first, SuperMeat, hopes to win big with a distinctly gourmet product, while the latter, FutureMeat Technologies, aims to disrupt European farming-supermarket supply chain as a whole.
Computer programmer-come-entrepreneur Ido Savir cofounded SuperMeat in Tel Aviv in 2015 with a dream of growing cells taken from France's upmarket Label Rouge chickens, he tells Sifted. "Chicken in Israel is considered a low-end meat product," Savir says. "With cultured meat, we need one Belle Rouge, but after that, the process is the same, and costs the same."
Our aim is that the masses will be able to consume the 'Kobe beef of chicken' for less than conventional chicken

costs.
SuperMeat uses embryonic stem cells and animal-free growth serum to cultivate lab-grown chicken cells (with a view to culture duck and turkey soon too). With $4m secured from investors last year, the startup has started by developing meat pieces and patties before it expands to complex structured products like chicken breast. The firm is already working with partners including the leading German meat producer PHW group (previously known as Wiesenhof) as well as (undisclosed) academic research groups. It plans to hit the market in two years at a "competitive price point" and will likely launch in the US because conversations around regulations are more advanced in America.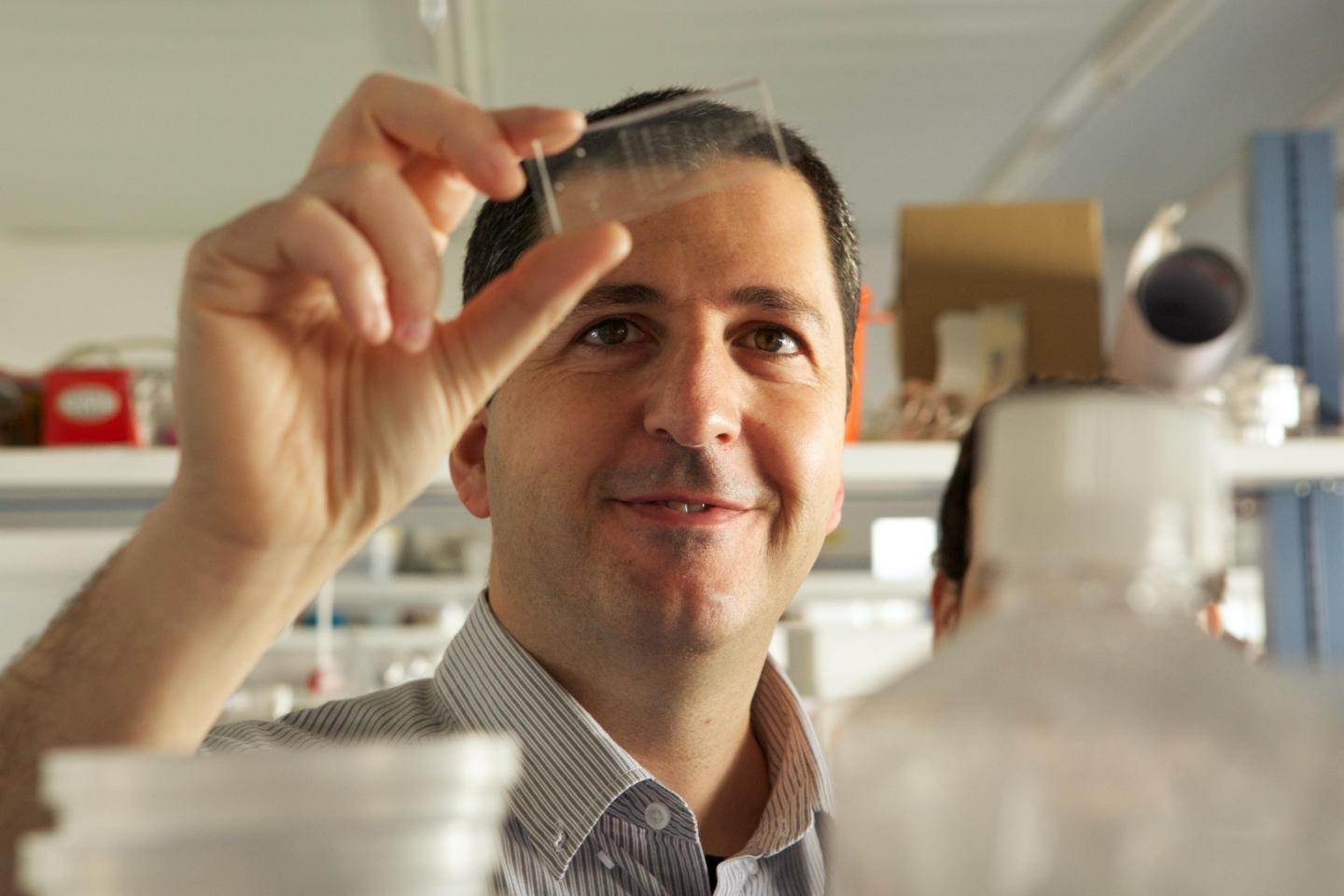 FM Technologies, Israel: lab-grown chicken
Meanwhile FutureMeat Technologies, headed by biomedical engineer Yaakov Nahmias, founding director of the Alexander Grass Center for Bioengineering, is attacking the lab-grown chicken market farmers-first. The Jerusalem-based business is developing its own lab-grown meat culturing kits, which it hopes to sell to traditional meat farmers. The method has also already caught the attention of investors including American meat giants S2G and Tyson Foods as well as Chinese and European VCs, who announced a $2.2 million seed round last year.
Nahmias compares his meat culturing kits to microbreweries capable of growing connective tissue cells like muscle and fat at high speed (again, without stems cells or animal-based serums). He hopes to price these in the same range of traditional chicken coops ($500,000-$1,000,000).
We want our 'microbreweries' to replace a barn or chicken coop so the farmer can make the biomass for us to process and sell on to supermarkets," founder Yaakov Nahmias tells

Sifted.
FutureMeat Technologies is now entering a Series A to fund its first pilot plant in Israel. It hopes to have this running by the end of 2019, and supplying the market on a small scale by late 2020. "The major advantage of being in Europe, and of being in Israel, is the fact that the cost of doing science and the cost of salaries here are significantly lower than Silicon Valley," says Nahmias. However, the founder voices reservations around European countries like Italy and France who "take their cuisine very personally" and will be "a tough nut to crack".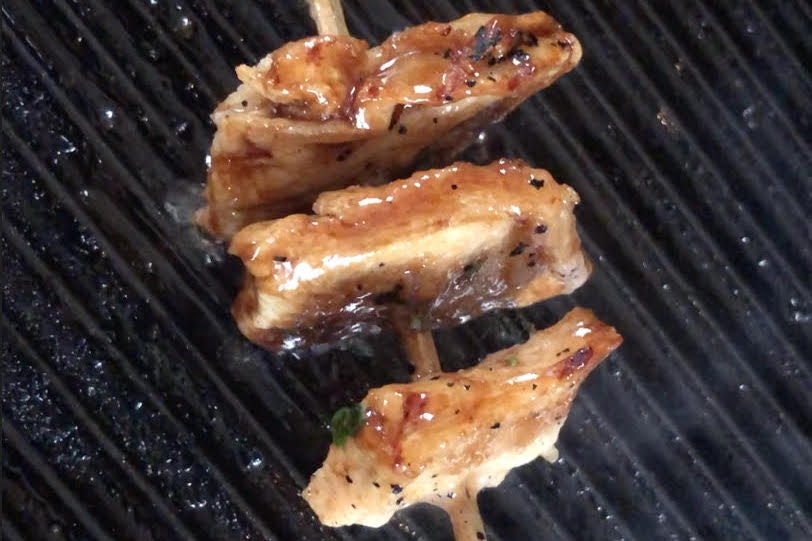 The race to bring lab-grown meat to the table 
Startups like Higher Steaks, Meatable, SuperMeat and FM Technologies are just a few names on a very active startup scene. Many more pre-seed startups already exist including (but not limited to) Britain's Cellular Agriculture, Germany's Innocent Foods and Israel's Aleph Farms.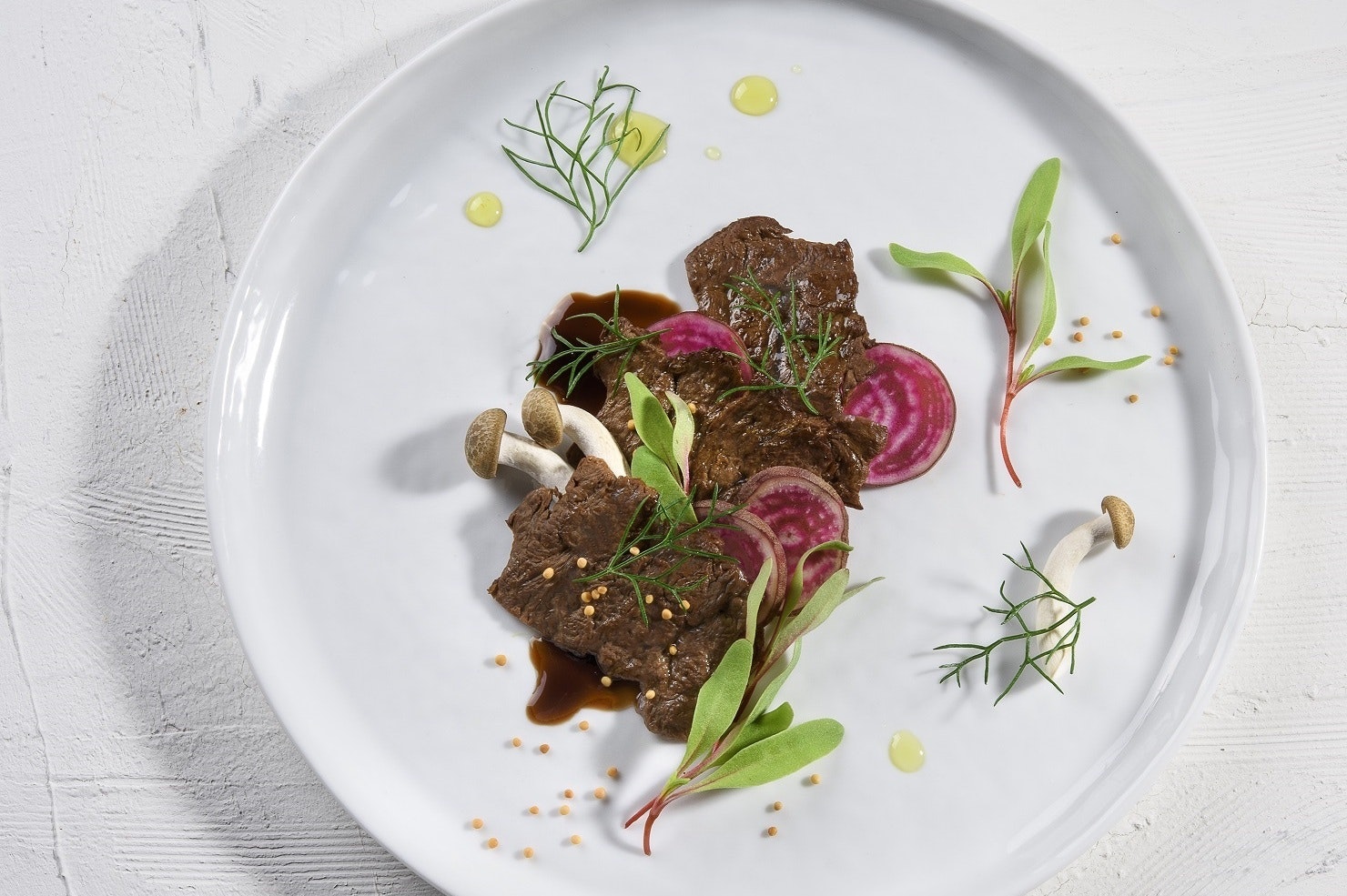 Aleph Farms has yet to raised formal funding yet is boldly pioneering lab-grown steaks, with its first prototype steak unveiled in 2018 (albeit for $50 a pop). "The texture of our steaks is great and the taste and flavour are reasonably good," founder Didier Toubia tells Sifted. "However, we have at least two more years of development to complete the R&D and obtain an end-product meeting 100% of our sensory and cost requirements". With the help from experts at the Technion Israel Institute of Technology and new technologies Toubia adds that he's already reduced cost by over 90% in the last 12 months.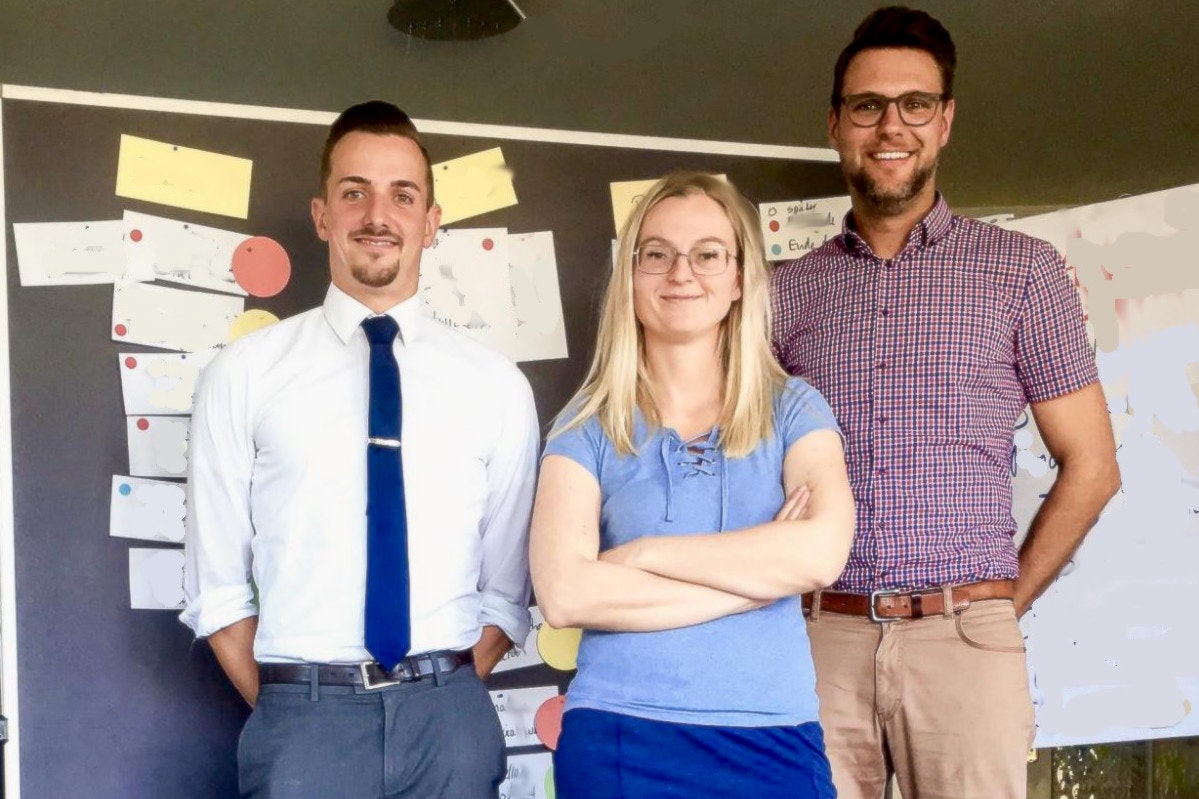 Crucially investors are warming to the idea of lab-grown meat too, says Innocent Meat Laura Gertenbach, running her lab-grown beef mince startup from Rostock, Germany. "At the beginning when I was presented to people including investors, they smiled at me like I was crazy, they didn't take us seriously. But the awareness has changed," she tells Sifted.
"Some investors still refuse investment because the time [until a return] will be longer than a digital business concept, but real innovation in the food industry is very rare, it will take longer, and it will be worth it."