You'll find them at the heart of any startup's product roadmap, they spend their days pulling the drawstrings between departments tighter and they're the person that keeps the tech team whirring. But what does a chief product officer (CPO) actually do?
Sifted spoke to a chief product officer, a head of product and a vice president (VP) of product at European startups and scaleups SumUp, WeSchool and Forto to understand exactly what the role entails, and the KPIs against which they measure success. 
What is a chief product officer? 
A chief product officer is effectively an executive-level role responsible for managing a company's product delivery, strategy and team. 
Kamil Rodoper, chief product officer at logistics scaleup Forto, points out that the minutiae of the role differ depending on the sector in which you operate. "What we do is we move goods from A to B intercontinentally," he says. "If you think about what the definition of product is [for us], then it's the physical experience comprised of the digital touchpoints, enablers and the overall experience that we create for the customer."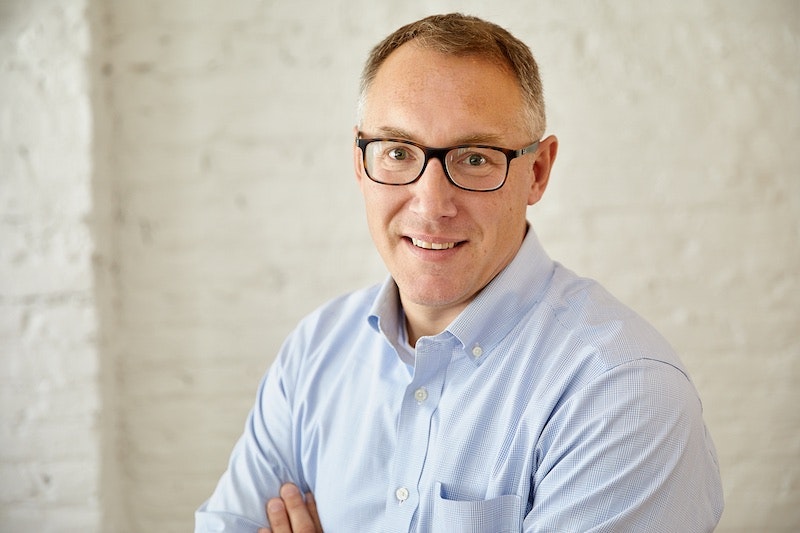 What does a CPO do?
Anna Kuriakose, chief product officer at fintech SumUp, is "responsible for setting the product vision and strategy, defining the product roadmap and developing customer insights to understand what customers really need and are looking for." A large part of her role is "understanding qualitatively and quantitatively the kind of addressable market that is out there" and translating the market's needs into a product.
Head of product, generally speaking, is the person that oversees the entirety of product operations — and then strategy — at a

company
"Head of product, generally speaking, is the person that oversees the entirety of product operations — and then strategy — at a company," says Wojtek Strzałkowski, head of product at Italian edtech WeSchool. "I think execution is the single most important thing: you have to be fast to market but you have to make sure that the quality is there," he says. 
Strzałkowski also points to the role's leadership and storytelling responsibilities. A startup looking for product-market fit can "sometimes go for extended periods of time with no big product successes… you [therefore] have to keep everybody motivated and aligned around the product vision."
Forto's Rodoper pinpoints three central responsibilities:
Owning the product strategy and aligning the execution of that strategy with the overall product roadmap, and vision of the business. "Ultimately, if you're building a software product, or any tech product, you win when customers get value from your product and you can translate that into business value. So the CPOs role, really, is to balance the value that users get from your product with the value that the business is generating for itself," he says.
Building and scaling the team to meet product needs.
Aligning the product strategy with the executive team.
Perhaps more than any other C-suite executives, a chief product officer also needs to develop very close working relationships with other department heads. Product touches every area of a business, but in particular the engineering team who build the product and the commercial team who sell it. 
Rodoper says that his "closest working partner is my peer leading the engineering team; we have to be 100% aligned, but not tied at the hip — my team defines the strategy and they build and deliver it."
The KPIs that CPOs live by  
Product-market fit > growth > financial efficiency
In a broad sense, what KPIs you should use depend on what stage your business is at, says Rodoper. "You define the metrics based on what you're trying to figure out: that may be the product-market fit during the early phase, where — probably — you care less about the revenue."
At that point, you're really trying to figure out your value to the customer, he says. "Once you reach [product-market fit], I think [your focus] evolves towards whether you are really scaling it: and that's where the growth comes in. It could be user growth, volume growth." Beyond the growth stage, it all boils down to "financial efficiency."
Take any KPI and you should start unpicking it to get into the underlying metrics that support

it
CPOs typically use KPIs and metrics related to engagement, customer acquisition, retention and monetisation, but Kuriakose believes that the most value a CPO can bring is understanding how hyper-specific metrics drive these broader business KPIs. At SumUp that includes bookings vs revenue, annual recurring revenue (ARR) and churn.
"Take any KPI and you should start unpicking it to get into the underlying metrics that support it", she says, pointing to the regular use of KPI trees by product teams — a visualisation method that breaks down larger KPIs into more granular ones.
Cohort analysis: a CPO's best friend
Kuriakose says that it's her job to perform an excavation on the metrics that are lagging. Take churn rate, for example.  Once a KPI around that has been set by the C-suite, it's her job to "figure out why churn is happening, and what the indicators are of customers likely to churn that you can glean from looking at how they're using the product? Is it coming from some of the renewal or pricing conversations?". 
To answer these questions, she performs a cohort analysis, which simply means assessing different groups of data organised by time period. For example, users that signed up in August 2022 versus August 2023. She then builds a hypothesis and acts on it.
She explains that one of the product team's aims is to pinpoint the users getting the most value out of the product — say the most active 20% of users — and analyse their behaviour. Once she has diagnosed their behavioural pattern — say logging in X times a day — she will then set these as KPIs, using product cues to try to ensure other users follow suit.
Calculating risks: a novel KPI
Strzałkowski from WeSchool says that not every goal neatly lends itself to becoming a product-oriented KPI. Commenting on the uber-competitive edtech market, he says his company strategy shifted, and that "we realised we need to take more risks and build things that have the potential to be massive. It's very hard to measure risk taking, of course, and so we created a unique KPI where we started measuring how many differentiating features we are shipping in a given time period."
"Iterate, iterate, iterate" 
Something made particularly clear from talking to the three chief product officers is that there is no one rule book with product KPIs. 
"I've seen some product managers struggle when they go to work in startups, because they want to follow the process," says Strzałkowski. "In startups you have to build things, break things on the way, learn from your mistakes and iterate, iterate, iterate — and that will require you to be a little bit more resourceful when it comes to metrics that you want to employ, and when it comes to people you want to hire."