Swedish startup Tioex has managed to do the almost impossible: it has managed to buy secondary shares in Klarna for its members.
Tioex, which in English would be translated to '10x' and is a nudge to venture capital firms' focus on creating ten times the value for the investors, was launched in March earlier this year. The goal of the company is to create a secondary market for private tech companies — allowing shareholders to sell some or all of their shares to ordinary people.
It's aimed at people watching tech business go from nothing to being worth billions — like Hopin — in a matter of years and want to get in on the action.
It works by Tioex buying secondary shares in tech companies and then distributing the shares to the members that have shown an interest, allowing each of them to invest as little as a few thousand euros.
Investing in startups
In Sweden, the secondary market for shares in tech startups is a new field for fintech companies to get into and Tioex is the first to actually manage to get a stake in a high-profile startup, like Klarna.
In other parts of the world, the US-based Forge Global, which recently merged with its main competitor Sharespost, is leading the race. Another is Carta, a Silicon Valley startup that is setting up its private share trading platform. Even the Nasdaq stock exchange has similar plans.
In Europe, things have been moving a bit slower, but the idea has been gathering steam this year.
The UK-based Crowdcube, now merged with Seedrs, earlier this year launched a platform to create a market for existing shareholders — including employees with stock options — to sell their shares on the secondary market to interested buyers.
Even if you find a person who wants to sell, what is the probability that it goes through and that existing owners do not buy the shares

available?
Even if the interest by the general public to buy shares in tech startups has increased due to the substantial increase in value that many of these startups experience, the secondary share market is important for the startups as well.
Where startups in the past often saw an exit in terms of an IPO or acquisition within a ten year period, nowadays this period has lengthened. With seed investors coming in early, many have found themselves stuck for longer periods than they would have preferred. Similar situations occur when early employees want to free up some cash by selling shares. With a working secondary market, the issue of liquidity is solved.
Some of the large venture capital firms like Balderton, Draper Esprit and Insight have launched specialised secondary-sale funds to buy equity from early-stage venture capital firms, early employees and angel investors — normally when a company hits a multi-billion valuation and often as part of wider fundraising.
The story of Tioex
Johan Hägglund, who is also a cofounder of the Swedish edtech startup Digiexam, returned to Sweden last year after four years in the US and noticed how much the capital markets had changed.
"After a bit of research, I found that it is not just the founders that may need to sell shares to free up capital but also employees that own shares in the company, investors, business angels, family offices and bigger funds that want to sell some or all of their shares."
Tioex has so far only added a few investments to its platform. With the coronavirus crisis hitting Europe and the US at the same time Tioex was launching, the startup decided to invest more carefully than first intended and instead of investing in early-stage startups, the focus is now on Series A startups and beyond.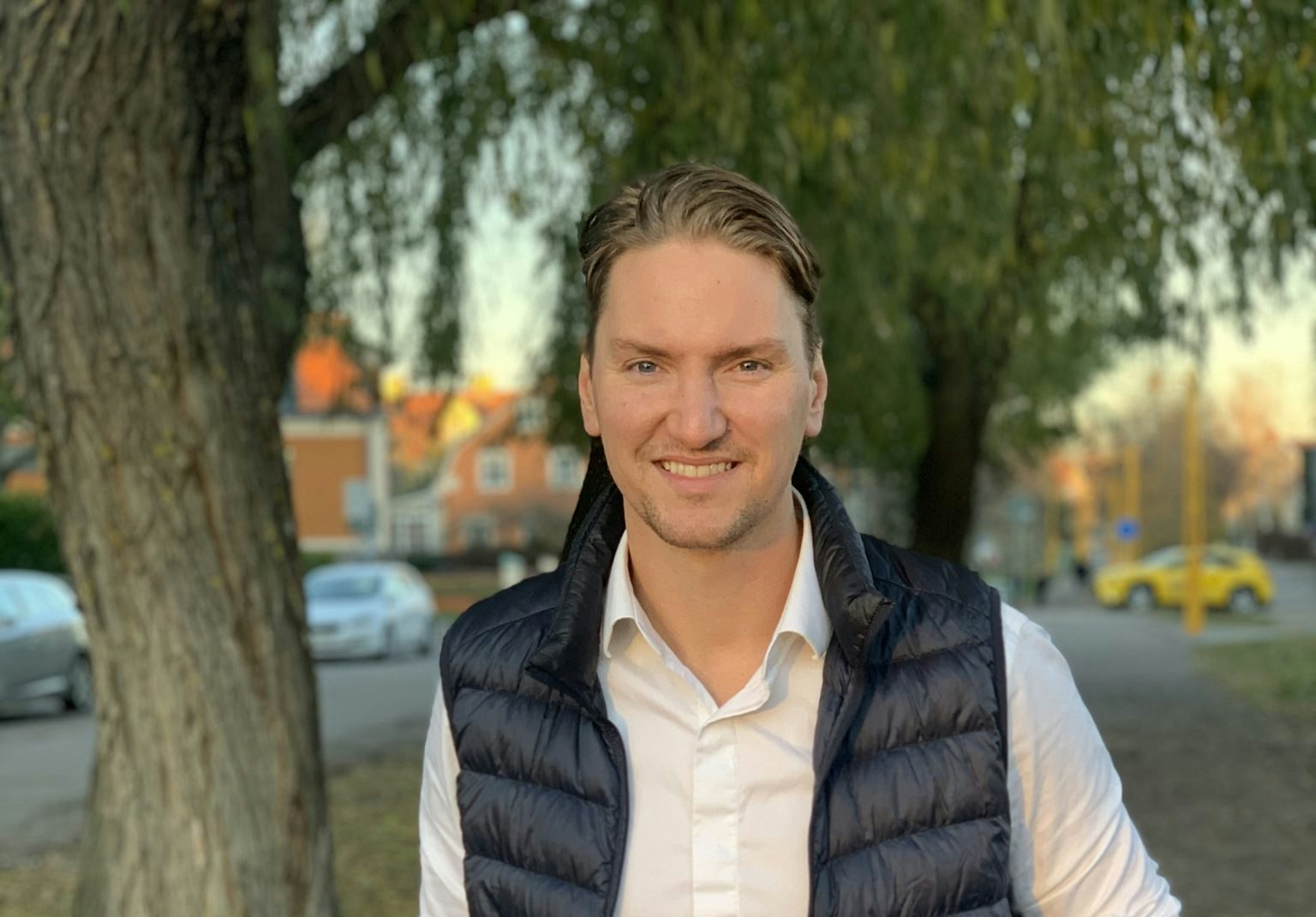 Klarna is the top company they have followed by Truecaller, a messaging app turned fintech, that recently announced that it was heading for an IPO.
"We are completely member-driven. Our members get in touch about companies that they are interested in. One of those companies is Truecaller, which has started to show very nice numbers," Hägglund says.
Tioex does not charge a membership fee or a management fee, however, investors will pay a price for a good investment. According to the website, Tioex will take up to a 30% cut of the profits.
"I don't think it is unreasonable given the work we do and the risk we take," Hägglund says.
"We have looked a lot at how a VC fund charges, where the practice is 2% management fee a year and 20% carried interest, admittedly over a certain hurdle. A VC fund can in principle live on the management fee even if the fund does not perform."
Speaking to Sifted, Hägglund says that the charge is justified because getting shares in these super-successful later stage startups is hard.
Buying shares is not easy
Klarna is a fast-growing fintech valued at $10.5bn at its last round and on track to IPO in the next few years.
Hans Otterling, Klarna investor and Northzone partner, is one of many who argue that this is still an attractive price. He compares Klarna to Paypal and Afterpay and believes that the valuation of Klarna is actually pretty low.
Getting hold of some of these shares was not easy, says Hägglund.
"It is extremely difficult, partly to identify sellers and get them to choose us instead of someone else."
One problem is that the Klarna shareholder agreement states that all existing shareholders have a right to buy existing secondary shares before they are sold to someone else.
"It is about understanding the dynamics around the companies' shareholder agreements. Even if you find a person who wants to sell, what is the probability that it goes through and that existing owners do not buy the shares available?" Hägglund says.
I don't think it is unreasonable given the work we do and the risk we

take
He also points out that the same situation may occur next time there are some secondary Klarna shares available.
"There are completely new conditions every time. There may be some news or a rumour about the company that makes our offer completely out of date."
Hägglund says that Tioex will continue to keep its focus on secondaries, making clear that he does not want to compete directly with VCs and angel investments with primary investments.