Sweden's Klarna is one of the biggest fintechs in the world — powered by more than 4,000 employees and spearheaded by its enigmatic cofounder Sebastian Siemiatkowski.
Over the past 15 years, Siemiatkowski has grown Klarna into a buy now, pay later giant, attracting 90m customers worldwide. Beyond processing millions of payments, Klarna has also spun out its own shopping app and recently launched a media services arm in the US, looking to stay ahead of the growing competition.
But who runs the Klarna show, besides Siemiatkowski?
We've identified the 15 most senior people currently at Klarna. These are the people who — according to sources — sit at the top of the organisation. They are so-called "Level 8s" who oversee key areas (known as domains) like engineering, app development and security.
Here's how Klarna's leadership team stands today: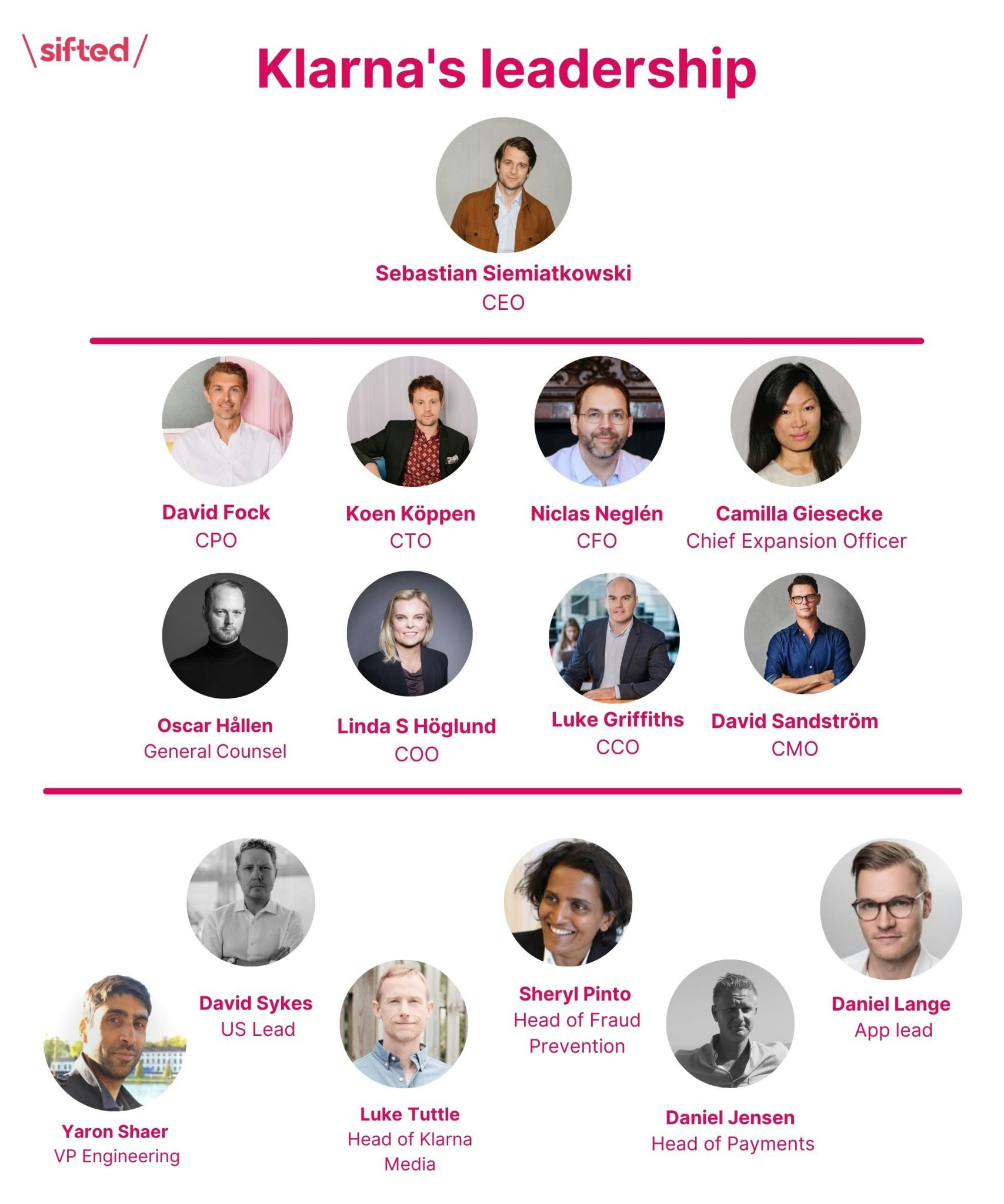 Klarna declined to comment for this piece.
Old and new generations of 'Klarnanauts'
Klarna's org chart reveals a company built on experience.
Nearly every executive has been at the company for several years, having earned their stripes and grown up through the organisation. Some say it's even company policy to avoid hiring external people into the very top leadership roles — meaning promotion is the name of the game.
Chief product officer David Fock has been at Klarna since 2010 having joined as a local sales lead, while chief technical officer Koen Köppen joined in 2011, working his way up from senior engineer.  Linda Höglund returned to Klarna as chief operating officer this year having left to work at Grab, the Singaporean superapp. She originally joined Klarna in 2011 as an executive after beginning her career as an investment banker at Goldman Sachs.
The only complete newcomer in the C-suite is Niclas Neglén, who was hired as chief finance officer in March after spending five years running HSBC's Private Bank division.
Still, Klarna may soon need to introduce more fresh faces, given the very recent departures of two key executives: Russ Carroll, the former global head of open banking, and Knut Frängsmyr, who served as deputy chief executive.
Siemiatkowski is the only remaining cofounder at the company. Niklas Adalberth and Victor Jacobsson stepped down from day-to-day operations in 2015 and 2012 respectively, but were rewarded with chunky equity top-ups.
Sifted Newsletters
Sifted Newsletter
3x a week
We tell you what's happening across startup Europe — and why it matters.
Click here to read about the Klarna alumni who've gone on to become founders.
Inside the organisation
It's worth noting that Klarna is fairly unique in its management approach. In 2017, it made the decision to become a flat organisation, operating in small, isolated "islands" responsible for specific projects (modelled on Amazon).
While there are clearly some individuals at the top of the reporting chain, the company prides itself on its agile, bottom-up momentum even as it becomes one of the grey-haired companies in the fintech sector.
Klarna is split into various domains, which in turn operate as several small teams, and the domain leads serve as a funnel to the C-suite.
"The fun thing is that the company culture is really transformed," Siemiatkowski told Sifted in 2019.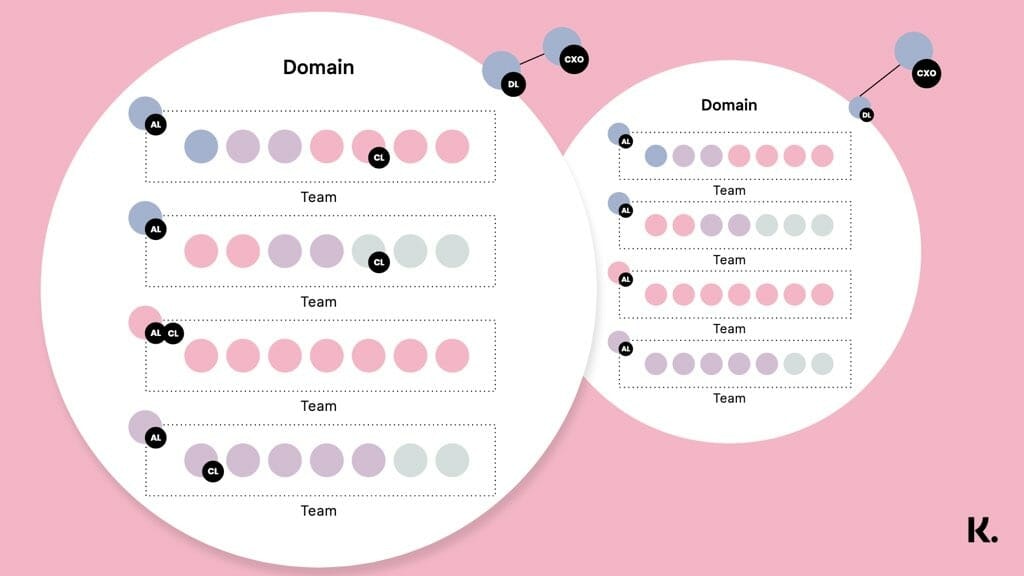 The number of key executives from Sweden is also indicative of the fact that Klarna is, at its heart, still very much a Swedish organisation. Luke Griffiths is the only member of the top team who is not originally from Sweden or stationed in Sweden.
Most of the magic still happens in its Stockholm HQ, Klarna House, a sprawling ultra-modern edifice that wouldn't be out of place in Silicon Valley. Insiders say its other international offices in Berlin, London and Columbus, Ohio are peripheral satellites in comparison.
Nonetheless, the company could also see its leadership team skew deeper into America, as it focuses its attention on dominating the US market. 
Want to know who runs Revolut? Check it out here!