The pot plants in Kindred's office are looking perky — the London-based VC firm's four partners are back in for a couple of days per week, so they're finally getting watered again.
The partners are pretty happy too; today they're announcing the close of their second seed-stage fund of £81m to invest in European founders. 
But this is no ordinary fund or fundraise. Kindred has also announced that its first fund is on track to return £5m to the founders of the 29 startups it invested in.
Kindred, which launched in 2015, has pioneered the 'equitable venture' model, setting aside 20% of its carry to allocate to founders in its portfolio. That means every founder the firm invests in has a vested interest in the success of the fund — and every founder shares the success of every other founder in the portfolio.
It's also, fairly uniquely, an equal partnership and a partner-only firm, meaning that there are no associates or analysts on the team. And, on top of that, the partners — Leila Zegna, Mark Evans, Russell Buckley and Chrys Chrysanthou — have committed an unusually large chunk of capital to the fund, amounting to 12% of the total. (Industry standard is 1%.) 
But while it's nice for founders, has the model improved the fund's performance?
Calibration tool
"95% of firms, anecdotally, have pyramid structures," says Leila Zegna, Kindred partner, with partners at the top and a smattering of associates, principals and analysts beneath them doing a lot of the legwork. US firm Benchmark, an investor in eBay, Uber, Instagram, Dropbox and Twitter, is a well-known exception.
"We're in a business where you have to meet thousands of companies in order to understand which are the eight to 10 you want to back every year."
Plenty of firms, she says, put 'feet on the street' to build their brand and source companies, but rely on the judgement and pattern recognition of the partners to make the final call. 
The challenge with hiring an associate is that, to some extent, you're outsourcing the most important thing —

judgement.
"The challenge with hiring an associate is that, to some extent, you're outsourcing the most important thing — judgement — to someone who doesn't have as much experience."
"For us, as partners, it's a calibration tool." Unless you've seen five to six, say, voice recognition teams, then how can you tell which one is best placed to succeed, she explains.
"At seed, you can't really read about interesting trends on Sifted or TechCrunch — by that point it's too late." 
The downside, of course, is that a small team can't cover as much ground as a big team. "We know as a team of four we can't see everything." 
That's where 'equitable venture' comes in.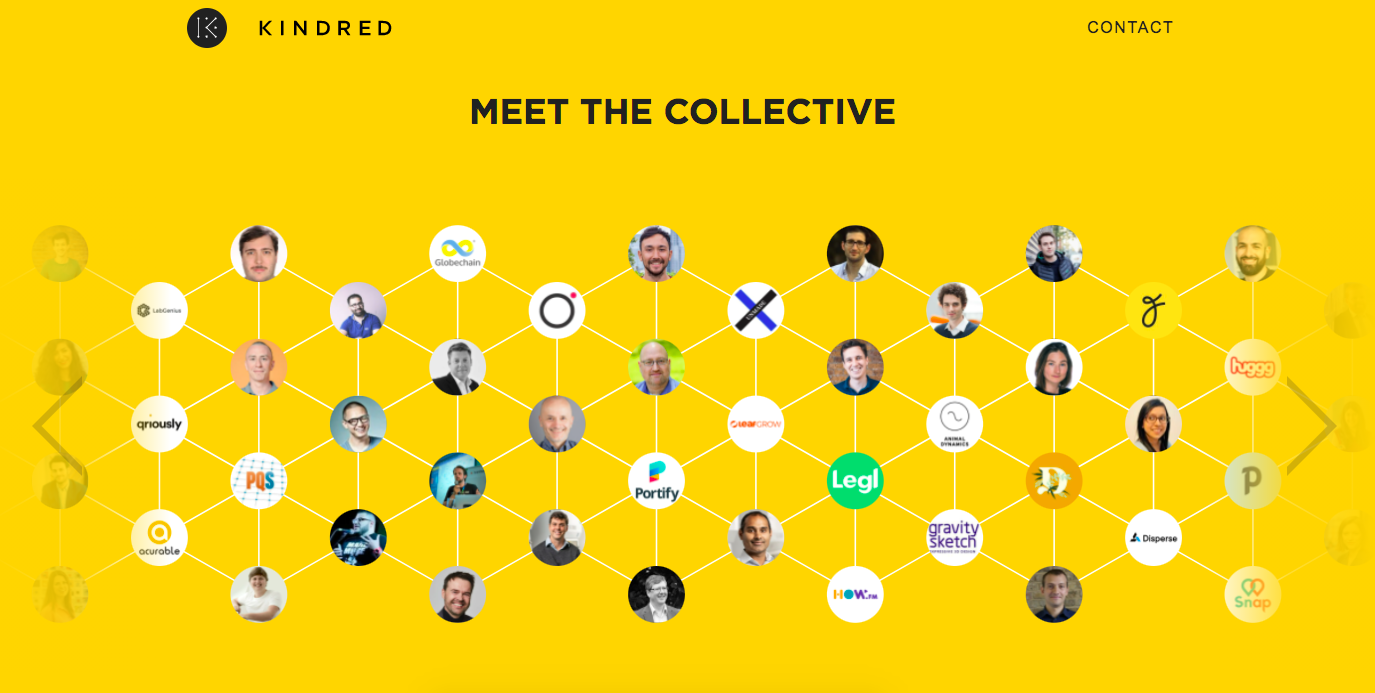 Concentric circles
"We want to back the most ambitious founders building companies in Europe — and we want to meet the people in their network," says Zegna. 
So far, that's proving to be a pretty effective sourcing strategy. Founders in the Kindred portfolio are sourcing 38% of dealflow, Zegna says. "That's higher than any other source for us." 
"It also converts more. It's resulted in almost 60% of our investments." 
Founders in the Kindred portfolio are sourcing 38% of

dealflow.
One recent example is Kindred's investment in robotics startup BotsAndUs, a referral from James Field, the founder of biotech company LabGenius. 
Stan Boland, founder of autonomous vehicle company FiveAI, has also sent a "tonne of dealflow" Kindred's way, adds Zegna — and led to the firm making a handful of investments around mobility. 
If you think of the founders in the Kindred portfolio as a fifth partner, they're a "prolific" one, says Zegna. "That fifth partner makes the rest of us look pretty bad." 
Vested interest
The equitable venture model isn't just a sourcing strategy, though. It's also a way to encourage the portfolio founders to help one another out. 
"The thesis is that [when we were building businesses], the best advice came from another founder building something alongside us," says Zegna — all of the Kindred partners have operational experience. "But we knew that we'd quickly become outdated over the course of a 10-year fund."
The hope is that the portfolio provides that up-to-date and relevant advice to one another, nudged along by their underlying economic interest in doing so. 
But simply having a vested interest in each others' success wasn't, at first, enough to spark a whole lot of knowledge sharing.
"When we first set up fund one, we designed this model and sort of said, there you go," says Zegna. "We underestimated the extent to which it needed to be kickstarted."
To get founders sharing, Kindred has made it easier for them to get in touch with one another. There's a database, for example, of every venture fund globally (as far as Kindred is aware), with pointers about who to approach at each fund for each type of business, and who can offer an intro.  
Kindred also encourages 'founder forums', where small groups of founders — and heads of department — get together to coach one another. 
We're living in an era where information is absolutely everywhere. What people need is more

curation.
"We're living in an era where information is absolutely everywhere. What people need is more curation, but they don't have time to do that curation. But with Kindred founders or, say, VPs of product, that filtering is done for them." 
Founder AGM
Seeing as Kindred's founders are, effectively, limited partners in its fund, the firm runs an annual AGM for them (as it does for its other LPs).  
"We get grilled," says Zegna. "They love it — they're so used to pitching to VCs, and now it's the other way around." 
This year, the founders wanted to know about the partner dynamics. "How do we think about disagree and commit? [When a partner wasn't keen to invest in a firm, but needs to commit to supporting it.] How do we think about balance? What about FOMO?" 
Zegna hopes this is one way to make founders more comfortable opening up to the partners — and sharing problems and challenges before they become too extreme. 
"I love doing this thing called Gloomsday," she adds. "It's a meeting, with no salesmanship or spin, just to share problems. Founders feel like they constantly have to be in sales mode — but VCs need to hear something you can actually act upon." 
To further the feeling that VC and founder are on the same side, Kindred doesn't lead follow-on investments. "We never want to go on the other side of the table and negotiate with them again," says Zegna. 
But Kindred does reserve a large chunk of its fund for follow-ons — around two-thirds of the total. "We have a high concentration, high conviction model," says Zegna; Kindred would rather invest in fewer companies at seed, and help them out for longer.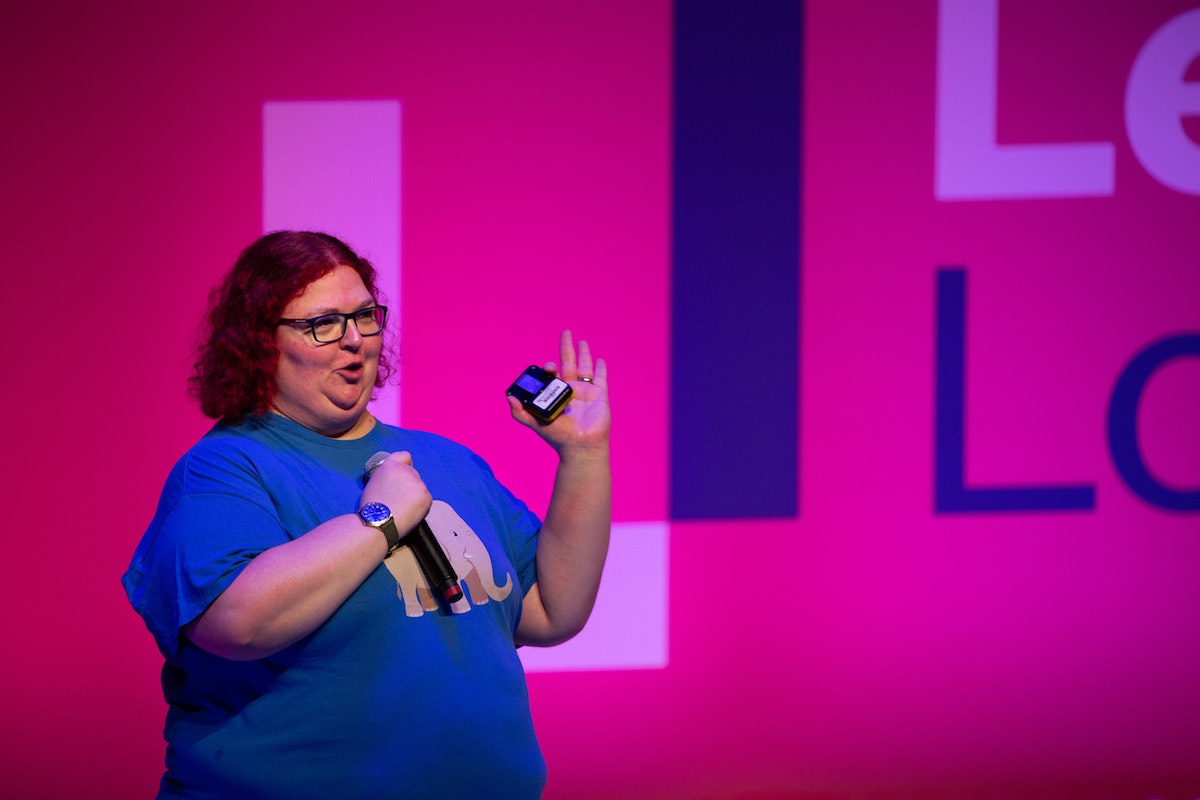 Advisors
Beyond the four partners, Kindred's portfolio can also turn to a set of advisors — all of whom are still working at startups.
Operators of today have the most relevant knowledge and

network.
"Operators of today have the most relevant knowledge and network," says Zegna. "Instead of hiring someone as an operating partner, we get people who have full-time CPO or CTO jobs, so they're up-to-date. They also command amazing respect from our founders." 
These advisors, who also get carry in the fund, currently include talent guru Michelle Coventry, currently VP people ops at FiveAI; Meri Williams, former CTO at digital bank Monzo and now CTO at healthtech startup Healx; Jackson Hull, CTO at fintech giant OakNorth; Dave Wascha, CTO and CPO at property marketplace Zoopla; and Vaso Parisinou, head of people at fintech TrueLayer. 
Back yourself
Kindred is now on the hunt for a fifth partner (and has been, for some time). 
"We're looking for people with an investment track record (which could be angel or institutional) and ideally some operating DNA — plus the value system at Kindred is quite unique," says Zegna. "We need to make sure there's chemistry there, and I think those things take time." 
We tell founders to spend 30% of their time

recruiting.
"We tell founders to spend 30% of their time recruiting," she says — so she won't be cutting any corners — but hopes they can find that magic someone within the next 12 months.
When that person does eventually join, they will also become an equal partner — quite a rare thing in Europe. It means that the partners are equally incentivised to support all the companies in the portfolio, not just the ones which they sit on the board of. It also requires the new partner to stump up a fair chunk of capital to commit to the fund.
"You're really saying, 'I'm here for the long haul'."