Four months ago, I stepped down after a decade at Swedish unicorn Truecaller to become a full-time angel investor. That's something I never thought I'd do, especially considering I didn't know what an angel investor was before joining a startup. 
I was once intimidated by the idea of becoming an angel investor — and in particular by the thought of how much money I thought it required — like so many other people I talk to. 
Sure, my experience at Truecaller has now given me capital to invest, but it's possible to get into angel investing with a small amount of money — because that's exactly what I did.  
It all starts with learning 
When I joined Truecaller in 2011 as employee number two, I had just graduated from university and had no clue what to expect from working in a startup. Back then, the ecosystem was not as developed as it is now, so finding advisors and people you could learn from was much harder before. However, I reached out to other companies, people and investors I looked up to from all over the world. I looked for the best people in their field — from finance, communications, product management to angel investing.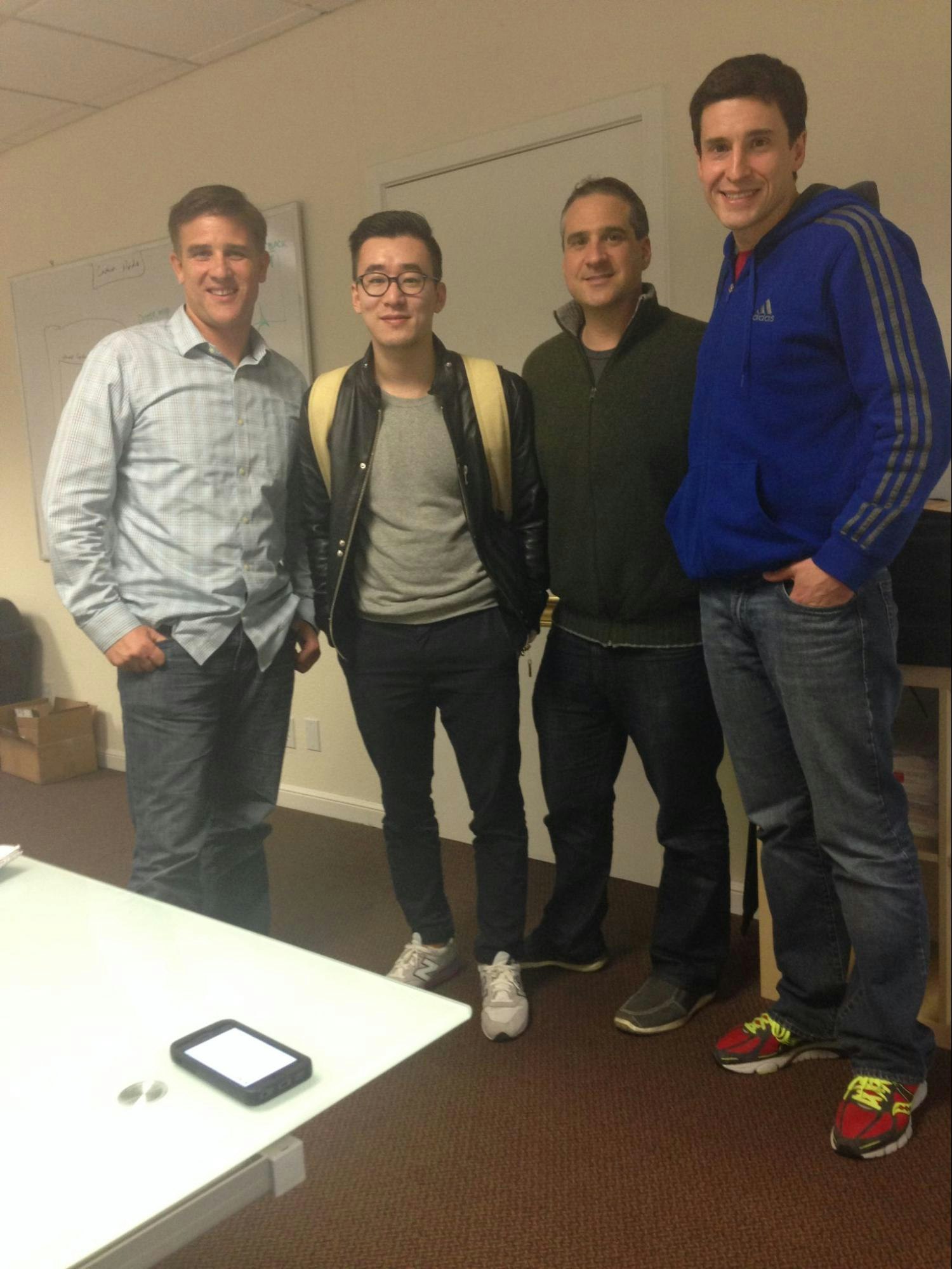 I spent hours crafting personal notes about why I wanted to speak to them and what I wanted to learn. You'd be surprised how helpful people are as long as you're genuine and are clear about what you need help with. (Of course respecting people's time and learning when to accept a 'No' is also important!) 
Those meetings made me a more confident operator and helped me build a strong network across the tech and startup community. This network is what helped me start to see dealflow for potential angel investments and get closer to founders.  
Once you have a network, start investing your time 
As I started to build up experience of my own, I stopped always being the person asking for advice. Instead, people started coming to me to exchange ideas. 
No matter how busy I was, I carved out two to three hours per week to either help or learn from entrepreneurs and operators, be it over lunch, phone calls or walk-and-talks. These exchanges helped me get out of the day-to-day chaos of startup life, to reflect and collect my thoughts systematically. 
Along the way, I realised that the advice and encouragement that I gave to entrepreneurs I met is exactly what they look for with angel investors. Founders started to treat me as a trusted friend and advisor, someone they wanted to text or hop on a call with when they had a conundrum. And they introduced me to other founders. In short, by investing time, if not money, I had landed the kind of dealflow great angels have. 
Angel investing is about more than money 
My years of 'angel investing' my time and experience made it so much easier when I finally did my first real angel investment in 2018 and received an equity stake in an early-stage company. I understood that founders look for more than money from angel investors. If you have unique experiences, networks and skills, it won't matter if you write a $5k or $500k cheque, founders will want to have you on board.  
It also helped me understand the importance of synergy between an angel and a company. It's not enough to think, 'Oh this company is going to be worth a lot of money one day.' If there's no connection, it's not worth forcing it. 
Even if you don't have the money to angel invest, you can keep track of how the companies you've advised did and use that 'track record' as a way to transition into an investing role at a fund. There are also more and more funds and private individuals looking for angels to invest their money. 
Everyone knows that working in a startup consumes 100% of your waking hours. But if you're a founder or an operator, and you know you want to become an angel investor in the future, but don't have the cash now, start with helping other people with your time (and don't be obsessed with putting a title on that relationship just because you're helping someone out). You'll already be a pro when you do have the money. 
 Kim Fai Kok is co-founder of angel collective Framtid and was part of the founding team of Truecaller. He tweets at @KimFaiKok.