Amid a post-Covid boom in telemedicine, one Polish healthcare startup is looking to bring back brick-and-mortar.
Jutro Medical offers a combination of online and offline primary care — pairing app-based telemedicine with physical clinics — and its unique hybrid model has got investors opening their cheque books. The startup has just raised €6m.
It's the latest health platform investors have splashed the cash on this year. Spurred on by a pandemic-driven shift in consumer habits and widespread digital acceleration, investment in healthcare platforms has already reached record levels in 2021. 
But while big money rounds for Stockholm-based Kry and Berlin's Ada Health, along with a SPAC merger for Babylon Health have seen the sector's investment figures shoot up, smaller rounds this year have been less common.
The total number raised is less than half that of 2020, and despite early-stage founders finding it harder than ever to cash in on the tech boom, Jutro has managed to cut through the noise of mega-raises and land funding.
"The rate of telemedicine adoption since the Covid-19 pandemic has transformed how many of us now get care... yet there always will be a need for face-to-face appointments," founder and CEO Adam Janczewski tells Sifted. "You can't solve everything with telemedicine."
So far the startup has 7k patients on its books and says that number is growing 30-40% a month. 
Digital and physical
Signing up to Jutro is free for the end user — the startup is reimbursed by the Polish healthcare system — and it currently has one brick-and-mortar clinic in Warsaw.
The service is mobile-first, but Janczewski tells Sifted the number of in-person consultations has risen 10-15% since April. Around 25% of Jutro's bookings are now face-to-face, as patients have become more confident venturing out of their homes. 
But, while its hybrid platform comes with advantages over traditional providers — who shell out many millions on physical clinic space each year — and digital-only providers that don't offer face-to-face appointments, combining both comes with its own unique set of challenges.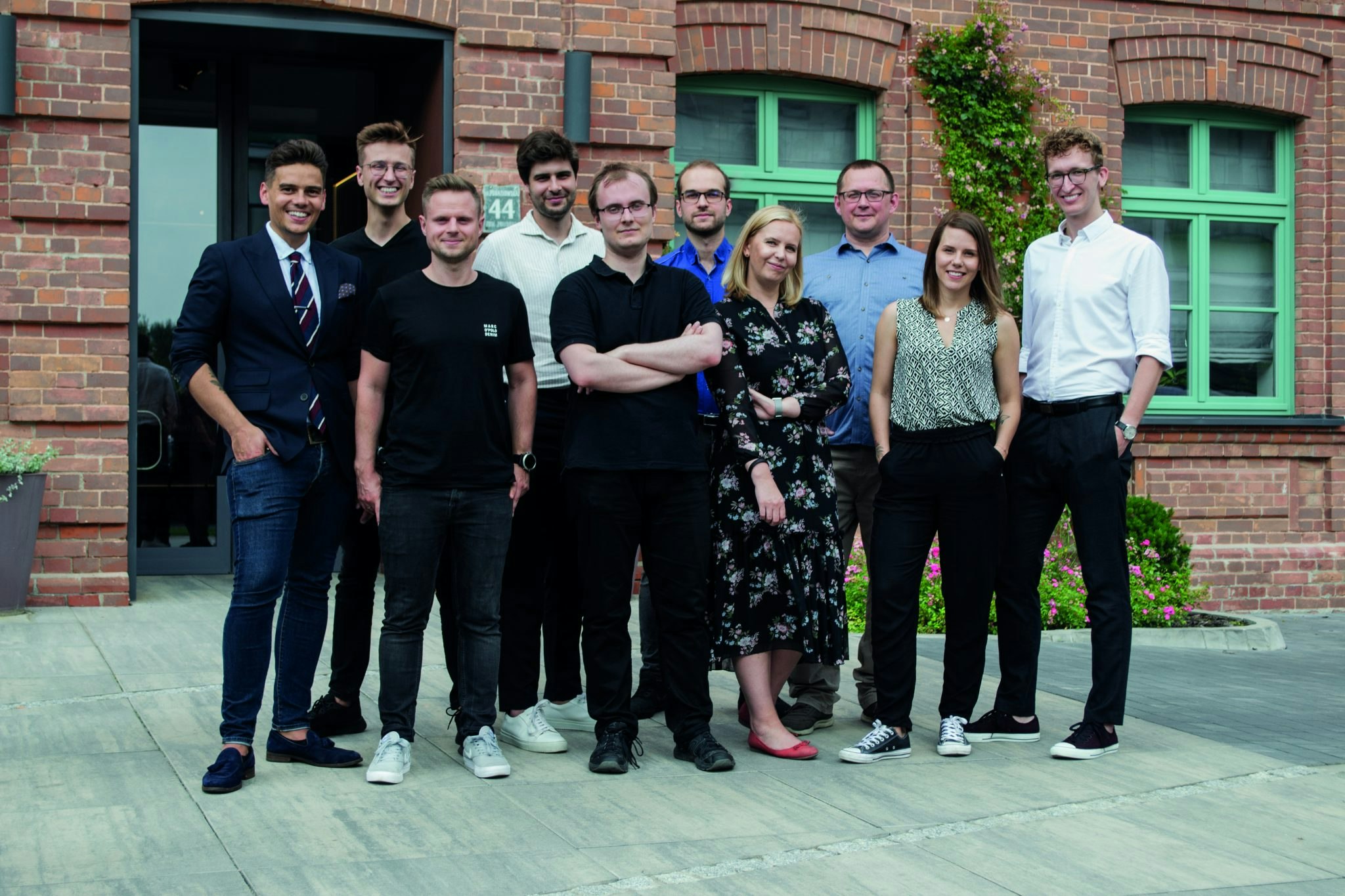 "It is a lot," admits Janczewski. "We struggled last year to do both technology and physical because the hardest part is switching contexts."
Construction costs, medical processes, product and technology growth and marketing are constantly vying for attention, Janczewski tells Sifted. 
The key to managing the workload has been hiring the right people, who can handle the end-to-end processes, and setting up workflows to increase operational efficiency.
On the user-facing side for example, Jutro divides every patient appointment into three parts — input, processing and output — taking about five minutes each. Input is doctors asking a patient questions, processing is diagnosing and output is doctors explaining the diagnosis to the patient.
This process-driven operating model allows doctors to more efficiently use their time and better serve the patient, says Janczewski, and is what will give the startup an advantage when it looks to scale in the coming few years.
Proactive healthcare
Jutro is looking to fix the disjointed, non-data driven healthcare experience for the patient — a mission inspired by Janczewski's own less-than-perfect dealings with the healthcare system.
"What I believe fundamentally needs to change is doctors actually looking at your data...they have the knowledge to reach out to the patient before [a condition] becomes dangerous, but they don't have data," says Janczewski.
Currently, he tells Sifted, when one doctor takes care of say 2k patients, they don't have time to periodically review a patient's entire medical history, and map out the risks of certain diseases that they might be susceptible to. This means that any treatment is reactive to a patient's illness.
Jutro plans to turn the system on its head and implement 'proactive' treatment. While not yet available on the service, Janczewski says that in the future the startup will use software tools that'll automatically sift through a patient's medical documents and prioritise those who are above the risk threshold.
The next steps
The €6m seed round — led by early-stage VC ​​Inovo Venture Partners with participation from Berlin-based Rheingau Founders and angels — will be spent on two key areas.
One is building out Jutro's tech platform to improve the productivity of doctors and the efficiency of the processes between the physical and digital spaces. The other is expansion — in Poland and eventually into other countries. 
In the next 18 months, Jutro is looking to open two more clinics in Warsaw and three clinics in other Polish cities. If all goes well, five clinics would equate to 300-400k patients, Janczewski tells Sifted, making it one of the largest healthcare providers in Poland. 
But Janczewski is under no illusions about the challenges healthcare providers have to navigate to expand regionally, let alone internationally.
It won't be until the end of 2022 that Jutro will begin to look at testing out international markets, and it's currently too soon to know exactly which they'll be, says Janczewski.
"The healthcare business is a bit of a local business,'' he tells Sifted. "We are kind of competing like Uber... city by city."