Wealthtech apps may have taken the world by storm, but they have one serious shortcoming — a shortage of female users. Women are still far less likely to invest and about 70% of the users on apps like Robinhood are men.
That's why sisters Alexia and Margot de Broglie started Juno, a gamified financial-education app for women. It's officially launched today, hot off a £250k pre-seed round.
"Our mission is to tackle the gender financial literacy and confidence gap... [It's] really important because it leads to women missing out," Margot tells Sifted.
Juno is modelled on Duolingo — the wildly successful startup that teaches foreign languages via quizzes and has had over 500m downloads.
Juno users begin by accessing various lessons, swiping through info cards and fun bitesize videos, delivered by young female experts. Topics range from mortgages to debt and personal finance to ethical investing and crypto. After that, enter gamification: polls, quizzes, progress trackers and action items at the end of each lesson.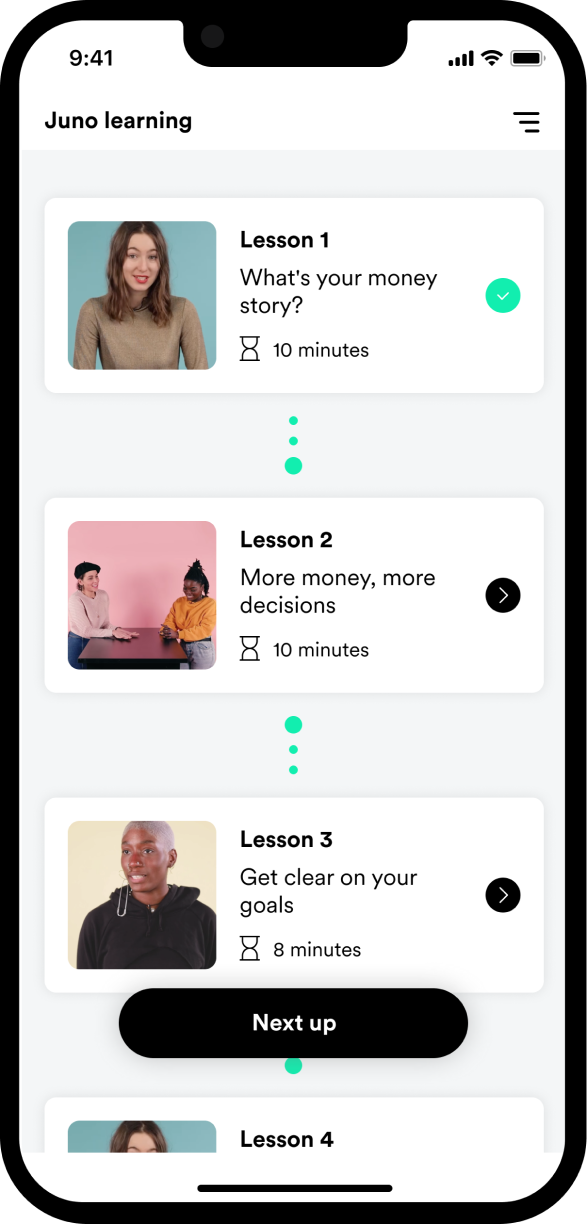 The idea for the app came during lockdown, after female friends starting bombarding the sisters asking for financial advice.
"They were asking me about the absolute fundamentals of finance. " says Alexia, who worked at PwC at the time.  "[Meanwhile], a lot of my male colleagues and friends — even the ones with no financial background — are so cocky about the way they invest in crypto, the way they beat the market. That's when I really noticed there's a massive gender disparity."
She decided to start a mini finance course via email, which quickly got 500 sign ups and a completion rate of over 75%. Realising there was a "huge appetite" for the product, she quit her job and pulled in younger sister Margot to cofound Juno.
Since then, Juno has built up a social media community of over 8,000 people.
A growing market
Named after the Roman goddess of fund safekeeping, Juno is not the only company trying to make financial education fun.
In Europe, popular examples include Finimize — an investment tips newsletter — and NatWest's MoneySense programme.
In the US, Zogo has started making waves among Gen Z, having successfully passed through the Techstars accelerator. It rewards engagement with "pineapples" that can be converted into coupons and seems to make money from partnering with big banks.
But the de Broglies say Juno is unique in targeting women and non-binary people, as well as adapting to each individual's level of comprehension.
"There's no one else in this market that is solving this problem," says Alexia. "We're creating an app that has a learning algorithm that really allows us to create a personalised financial education journey."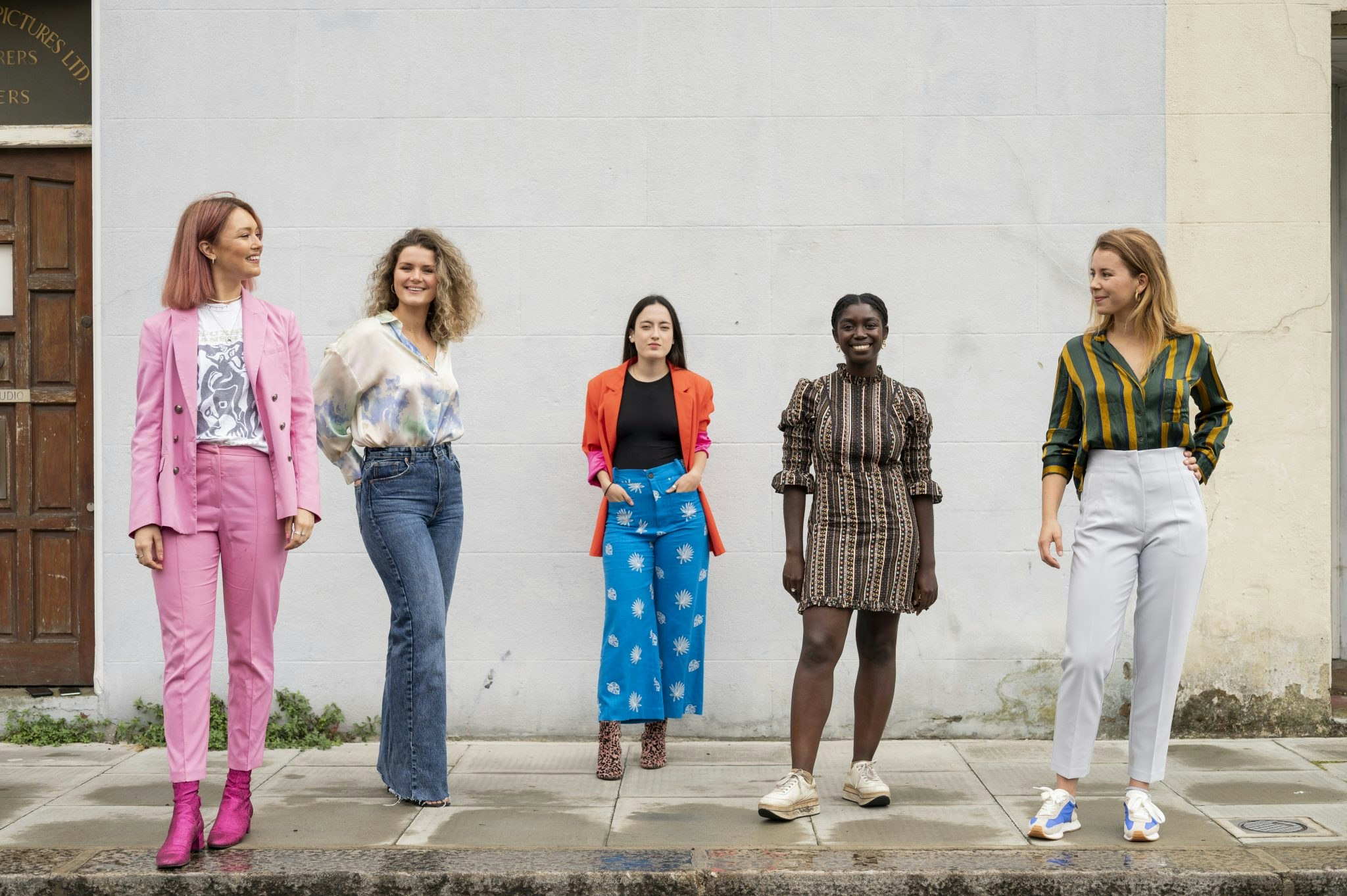 The hope is that women will flock to Juno as a carefully tailored space, purpose-built and accessible for beginners.
In doing so, the app strategically cuts across femtech, TikTok and edtech — all booming markets.
In particular, the rise of financial influencers on TikTok — dubbed "FinTok" — has given Juno another proof-point.
"We are riding on the wave of FinTok, and the interest that's been created there. [But people are] looking at sources that aren't necessarily reliable... So we're sort of recreating that user experience of TikTok but making it reliable and personalised."
From teaching money, to *making* money
Juno will initially offer the courses for free but will introduce a paid version early next year (the price has not yet been decided).
It's a similar monetisation route to the one that Duolingo went down, but it's taken years and a huge scale to make it work. Only 3% of Duolingo's millions of users are paying subscribers, proving the challenge of freemium models.
Still, the sisters say that — unlike a foreign language — a financial education can pay off immediately.
"Providing high quality and unbiased financial education is something the user is willing to pay for if they know for sure... we're not providing anything that is sponsored," says Margot, citing user research.
The founders also believe women will come back to Juno various times over their lives and will pay to have a trusted guide at different critical moments. Juno's users are apparently already reaping the benefits — one left a financially abusive relationship and many said they'd renegotiated salaries.
 Where next
Most importantly, Juno plans to scale beyond the UK across Europe. The sisters are half French and German, making these countries the next logical markets to tackle.
"Once the [personalisation] tech is figured out, that is really easily scalable. We just need to roll out the content for the different countries," says Alexia. "We definitely see Juno as a global product."
Another avenue for Juno could be to launch its own financial services — like in-app investment tools, banking or wealth management.
But Alexia says, while they're "open-minded", education must come first.
"We don't think creating a pink bank, or an investment platform that's been rebranded for women is going to solve the problem."