She's an Olympic track and field champion who has set world records three times. But now, Jessica Ennis-Hill has swapped the track for the office, running a femtech startup: Jennis. (Bet you can't guess how she picked the name.) 
Ennis-Hill wants to help women learn more about their menstrual cycles and how they can exercise in a way that works with their hormones. She's just secured £1m in new funding for the Jennis app, led by Maki.vc. 
The idea for Jennis, which was founded in 2019, came from Ennis-Hill's realisation that, as an athlete, she had access to a lot of health data that could actually help everyone — not just elite sportspeople. 
"When I had my son, I was still a competing athlete," she says. "It was the first time in my life that I properly thought about my hormones and how your body changes as a woman."
"I had this amazing support — a physiologist, a nutritionist, all these great experts to guide me through how my body was about to change and how to work with it. It made me realise how many women don't have access to that understanding of how the body works and changes," she says.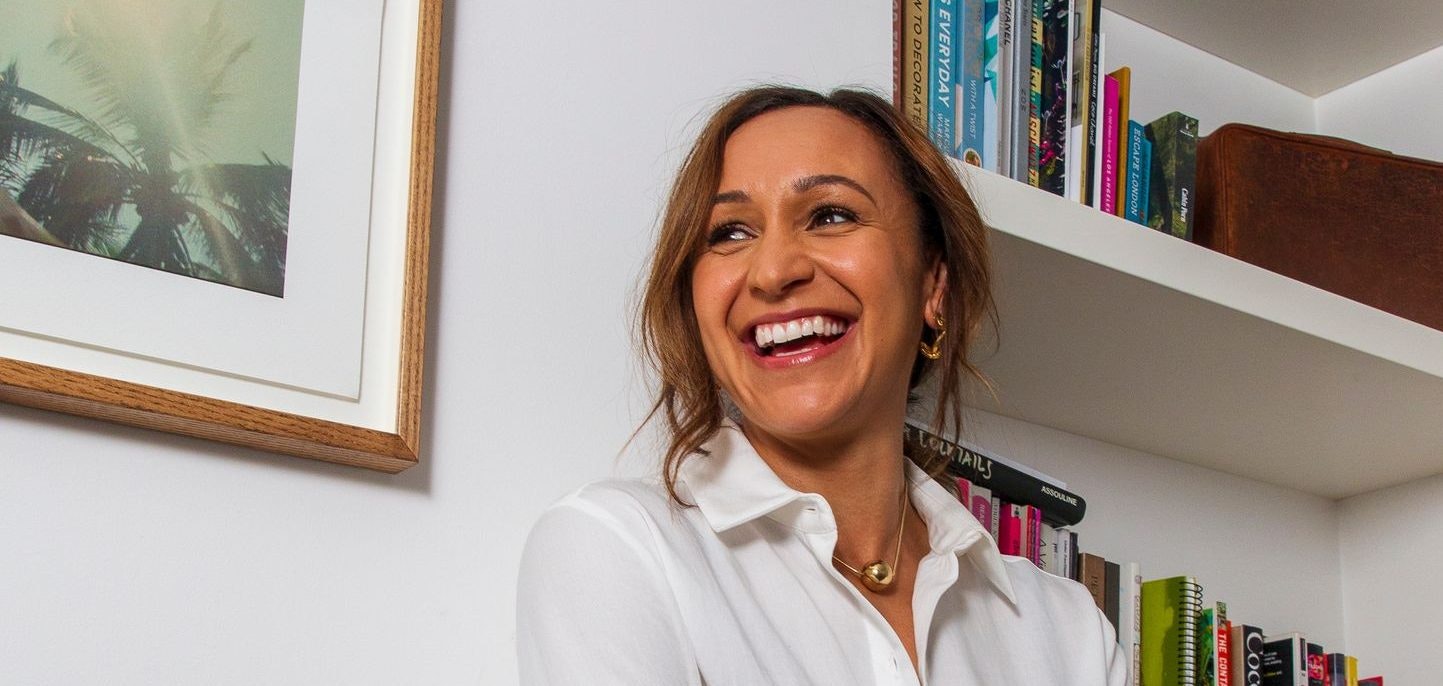 The Jennis app is focused on cycle mapping — women input data about how long their cycle is, the first day of their period and how they tend to feel across a cycle. 
From there, the app suggests training and exercise based on what phase of the cycle someone is in. 
The first half of the cycle, the follicular phase, is for example, good for high intensity and strength training, whereas the luteal phase — just after ovulation — is better for lower intensity workouts. 
Part of Ennis-Hill's goal is also about increasing the amount of sports science research that's done on women. At present, just 6% of studies involve women. 
Sifted Newsletters
Sifted Newsletter
3x a week
We tell you what's happening across startup Europe — and why it matters.
"There's obviously a huge gender data gap within this area," Ennis-Hill says. 
"The more apps we have out there, the more we you know, share data and understand you the individuality of each woman's cycle and the hormones the better," she says, "then we can help more women to see the positive side of the hormones and the menstrual cycle, as opposed to the negative side which we have to really focus on."
There are quite a few period tracking apps on the market — Clue, Flo and Ovia for example — but there aren't many focused on exercise. There is Wild AI which performs a similar function to Jennis, but it's focused specifically on elite athletes.
That's half of the battle. It's not just to educate women, it's to help educate men as well, so more companies and big investors put money behind products like

this.
Despite the gap, pitching the app to investors was sometimes a struggle. 
"When we were trying to communicate it to a lot of men, you could see some investors just switched off and thought 'why do you need this?'" says Ennis-Hill.
"That's half of the battle. It's not just to educate women, it's to help educate men as well, so more companies and big investors put money behind products like this."
So what's it really been like for Ennis-Hill, moving from winning Olympic medals to pitching to investors?
"I was in the world of elite my whole life, from 10 years old, so it has definitely been a huge challenge," she says.
There've been useful learnings from her previous career that she's brought to the business though, particularly, she says, around how teams should work and how to communicate with people.
"As an athlete, I had a fantastic team of people around me. And, we all worked incredibly hard for one goal. The psychology behind that was really important, and that's something that I've tried to bring to our team: understanding individual personalities and how we grow and work as a team."
Jessica Ennis-Hill will be speaking at our upcoming Sifted Summit October 5-6. Get your tickets here.