Italy's tech scene has not quite taken off in recent years in the same way as other parts of Europe. Just $447m in VC money was invested into Italian startups last year, which was actually down from 2019 and a tenth of the investment that went into either France or Germany. 
But despite this, there have been some notable success stories — for example Milan-based Freeda Media raising nearly €30m and Talent Garden raising €60m over recent funding rounds — and some VCs see a country filled with hidden gems and emerging talent. 
But which are the startups to watch?
To find out, Sifted spoke to three Italian VC funds — P101, 360 Capital and United Ventures — and asked them about the most promising Italian startups not on their portfolios. From this emerged a list of some 28 businesses across a broad range of sectors including fintech, AI and delivery logistics. 
Among the key takeaways are just how many Italian startups grow out of university R&D labs and the near-complete absence of Italian startups in the south: almost all are based in Milan, Turin and Genova. 
Of the 28 startups listed, 19 were available for interviews — the rest were written up using information taken from Pitchbook, CrunchBase and the startups' own websites. 
Andrea di Cammillo — founder of P101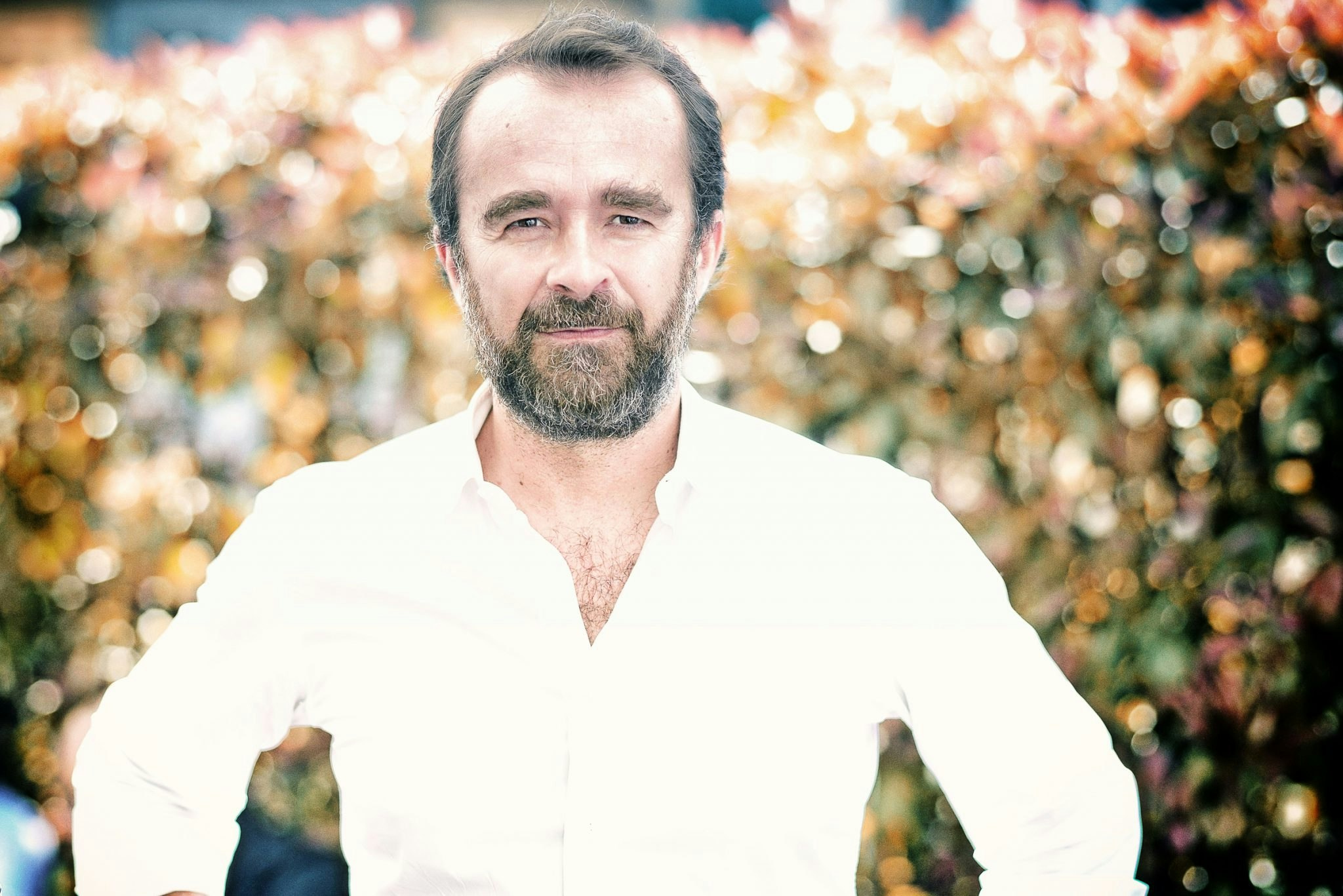 Andrea di Camillo runs P101, which mostly invests in early-stage businesses, has around €220m in assets under management, and last year brokered several large deals with Poste Italiane and Campari. P101 is named after the Programma 101 — one of the world's first programmable desktop calculators developed by Italian manufacturer Olivetti in 1965.
These are his 15 picks:
1. Fido
Fido offers a proprietary AI script that trawls public data to assess individuals' credit risk. The company works primarily with financial institutions, banks and fintech startups, including price-comparison giant Facile.it, which uses the software to vet potential customers.
The startup, says cofounder Marko Maras, determines credit risk as a score between zero to one thousand "by looking at things such as a customer's email address, phone number, device IP address, interactions with the browser, things like that." Fido can detect the model of a user's phone, for example, then "fetch the data from Amazon to see how much it's worth." 
That data, says Maras, can then be crossreferenced with other data, such as whether the user is using free email or a paid provider, whether they use a terrestrial mobile phone operator or a virtual one like PosteMobile, or whether they live in a business district or a rural area. All this (perhaps rather ominously) produces a credit score, placed into one of five "risk clusters," which is broadcast to whichever company has asked for the assessment. 
"This is all public data," Maras stresses. "It's technically difficult to retrieve but it's not secret. When you land on any page, you leave a trace and this trace is publicly available. You just need to know how to grab it."
Fido can detect the model of a user's phone then "fetch the data from Amazon to see how much it's

worth.
"Credit scoring in general is looking for alternative ways to look at 'credit invisibles,'" he adds.
"That's people who are between 18 and 25, who don't have credit history, who have never requested loans to buy a car, etc. When you talk about data or 'use of data' people are very scared, but what we're doing is opening up [things like online loans] to people who are financially excluded. Unlike companies which operate in the advertising space, which basically use your data for targeted advertising, we're using alternative data for the purpose of helping you get credit. It's in the legitimate interest of all parties involved — the lender and the borrower."
As well as working with large financial institutions, the company is in the process of developing a US patent for its algorithm. 
Valuation: €5m
Amount raised €1.1m (seed)
Date founded: 2020
Revenue: €400k (2020)
Employee count: 10
2. Kampaay
Kampaay is an events management company offering personal assistance for virtual and in-person meetups. In the latter case, the service handles things like bartending, DJing, the ordering of food and drinks, security, cleaning, "the day-after party." The company claims to have processed 15k attendees since its founding.
Valuation: Undisclosed
Amount raised: €670k
Date founded: 2019
Round: Seed
Revenue: €1m (projected 2021)
Users: 150 B2B customers
Employee count: 16
Headquartered: Milan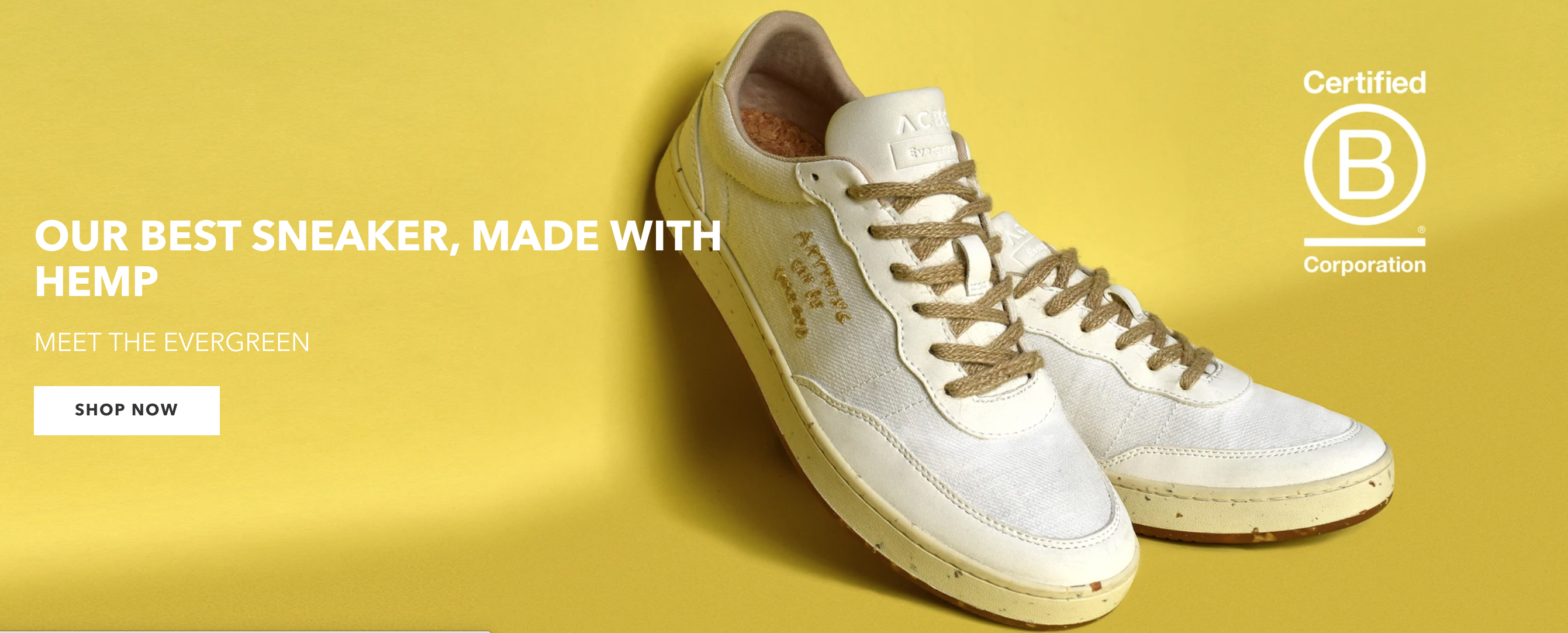 3. ACBC
ACBC is an online marketplace offering sustainable footwear and free shipping with a "low carbon footprint." The company uses ecofriendly materials including hemp, recycled plastic, and corn.
Valuation: Undisclosed
Amount raised: €2.23m
Date founded: 2014
Round: crowdfunding
Revenue: €3.37m
Employee count: 23
Headquartered: Milan
4. WeRoad 
WeRoad produces personalised package holidays for algorithmically determined 'travel groups' mostly in the millennial and Gen Z demographics. It builds these packages in conjunction with local tour guides, or 'travel coordinators' largely across Italy and Spain. 
Travellers are organised into groups based on categories such as "Nature and Adventure," "Monuments and History," "Rest, City and Culture," and "Party and Nightlife." Travellers can also meet prior to their trips via Facebook. 
Over the pandemic, WeRoad was forced to adapt and now also offers advice on safe Covid-era travel. During that period the company's mantra was "stay relevant," says spokesperson Raffaele di Staso.
"We did a lot of stunt marketing in order to expand visibility; we wanted to be top of mind for our community, especially when travelling was not possible at all, and our WeRoaders were locked down in their flats." The company also offered consultations services to companies that were benefiting from the crisis. It was the first tour operator to reopen travel in Italy. 
WeRoad has continued to expand despite the pandemic and is set to launch 'WeRoad UK' in the hope that it can fill the void left by the slimming down of UK travel brand Flash Pack. 
Valuation: N/A
Amount raised: €3m (seed)
Date founded: 2017
Revenue: €22m (2020)
Users: 20k customers & 450 travel coordinators
Employee count: 50 as well as 450 'ambassadors'
Headquartered: Milan
5. Kellify
CEO Francesco Magagnini says Kellify's goal is to "grasp the science behind pictures and videos, uncovering the most compelling content — those that fuel all the industries where capturing users' eyes and heart through a single glance is what matters most."
Founded in 2018, Kellify has raised €3.8m to date and has established its AI in 150 countries, says Magnanini. It is planning a Series A Round with European investors, and since the pandemic has worked with companies including Conde Nast and Eurizon, and a team of over 35 members, distributed across Genoa and Seoul. 
Valuation: €60m
Amount raised: €3.8m
Date founded: 2018
Revenue: €2m
Users: 10+
Employee count:  40
Headquartered: Genoa
6. Moneyfarm
Moneyfarm supplies advice and personalised assistance to private investors. One of the largest wealth management companies in Europe, the company recently expanded to London and saw a 68% increase in revenue over 2020. As a result of reinvesting those funds into expansion, it has posted multiple losses over the past few years. 
Valuation: N/A
Amount raised: $127.4m
Date founded: 2012
Round: Series C (the latest one dates back to Sep 2019)
Active investors, meaning customers with at least an active portfolio: 50k+ 
Users, meaning sign-ups on website: 350k+
Employee count: 130
Headquartered: Three offices are currently open in London, Milan and Cagliari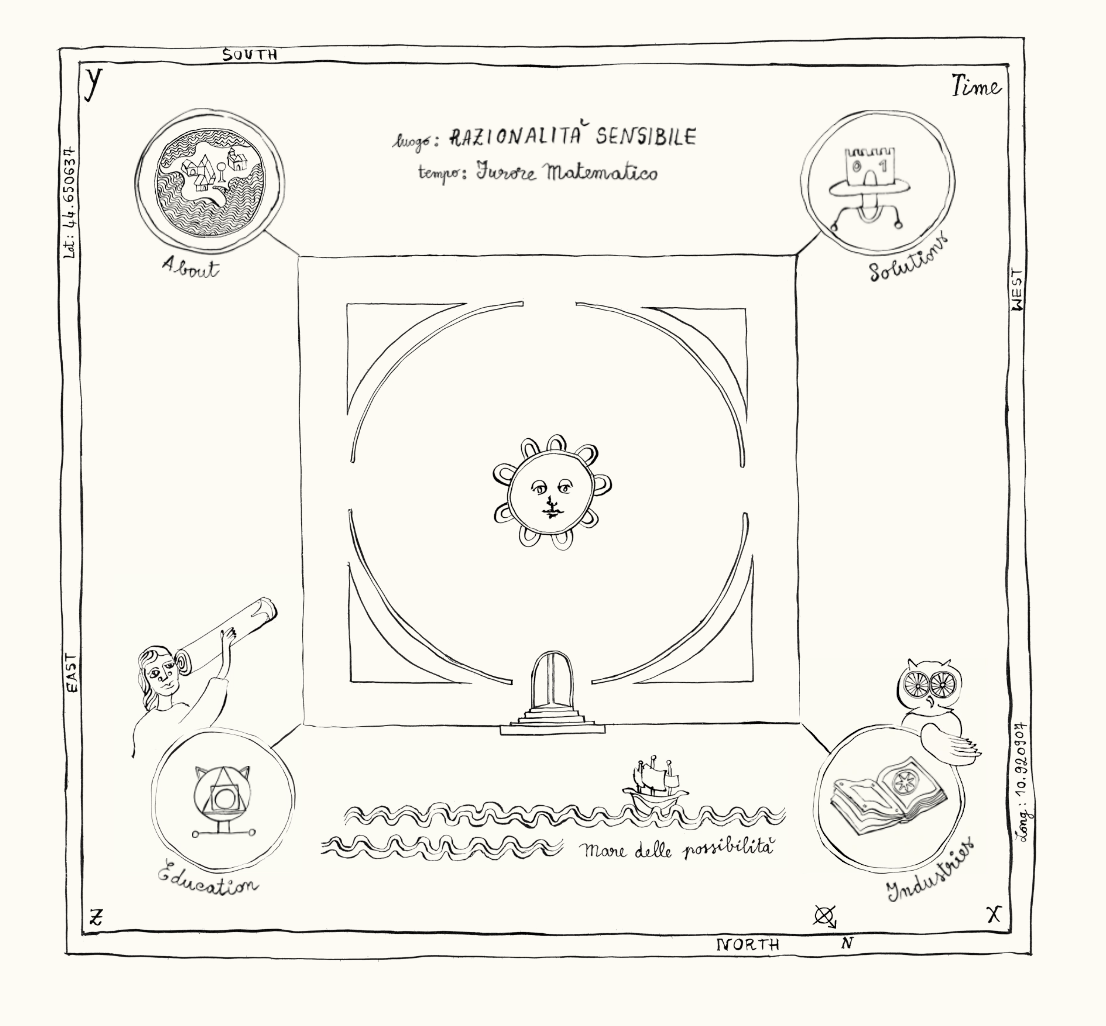 7. AMMAGAMMA
AMMAGAMMA uses proprietary mathematical models that allow businesses to forecast customer behaviour, determining quantities like brand loyalty and the likelihood of unsubscribing. The software generates risk assessments and predictions and was featured three times in Forbes's 30 under 30.
Valuation: N/A
Amount raised: N/A
Date founded: 2013
Revenue: €3.05m
Employee count: 39
Headquartered: Modena
8. Chitè
Chite produces sustainable, customisable lingerie for women of all body types. Limited varieties of the company's products are offered in monthly collections which support local Italian boutiques. They are also available offline (that is, instore). The company espouses a feminist ethos of "women who celebrate women." 
Valuation: N/A
Amount raised: N/A
Date founded: 2016
Revenue: €77.9k
Headquartered: Milan
9. InTribe
InTribe provides market research about different demographics via gamified surveys. CEO Mirna Pacchetti says that the aim of the company is to "let corporations benefit from ethnographic analysis of big data (researchers, social threads, reviews, etc...) to deeply understand Gen Z, millennials, Gen X and baby boomers."
The company has raised €130k in seed investments and in November 2020 won a €430k government grant. Post-pandemic, InTribe has also developed a webinar series and a "ready-made" consumer insights platform, Digital Match. 
A gamified survey, explains Pacchetti, takes advantage of "the three pillars of gamification: an objective to be achieved, steps to achieve it and a final reward." In one example, a user is asked which steps they would instinctively take to make risotto: arborio or basmati rice, Uncle Ben's or Arnaboldi, powdered or liquid stock. The end result generates a recipe for the user and, supposedly, insights for the developer. 
Valuation: €2.1m
Amount raised: €130k
Date founded: 2016
Revenue: 100k per year (2021 target 455k)
Employee count: 6
Headquartered: Milan
10. Nibol
Nibol is an office management tool featuring desk-booking, notifications for office-bound deliveries, automated check-in for guests and freelancers, and synchronisation with conference call services.
During the pandemic, the company added provisions for freelancers working from home and has since rebranded as a sort of virtual office management service. "The business model was absolutely not adapted to the pandemic," says CEO and founder Riccardo Suardi. 
Suardi founded Nibol in 2019, drawing on his experience as a freelancer in London, where he had made use of the free WiFi in cafe franchises like Costa and Starbucks. Returning to Italy he noticed that those franchises hadn't really taken hold in the country, so he produced for his colleagues a map of all the locally owned cafes offering WiFi. That was the foundation for Nibol, and Suardi has since returned the company to its "external office" roots. 
The office as we have always known it no longer

exists
"Initially," he explains, "transforming cafes into offices was a winning proposition both for workers, who had an alternative to working from home, and for the various cafe proprietors who, as a result of the economic crisis, had the opportunity to breathe new life into their own businesses.
"With time and the prolonging of the pandemic, however, we realised that it was necessary to adapt to a continually evolving market, in which the integration of 'smart working' and 'in-presence' work had become essential. And so was born Nibol for Business," which allows both virtual, atomised "offices" and real-life office spaces to be managed in tandem.
"The office as we have always known it no longer exists," says Suardi. "Now it is a flexible space, without fixed workspaces, where employees can book different desks each day for the time necessary." 
Suardi's goal is "to overcome national boundaries to create the biggest coworking service in the world without owning any property." The company has so far onboarded over 25k users in "external spaces," he says, and another 4k in brick-and-mortar offices. 

Valuation: €2.5m
Amount raised: €500k-€1m
Date founded: 2019
Employee count: 6
Headquartered: Milan
11. Glickon
Glickon builds customisable, 'gamified' online quizzes designed to help employers screen and train job candidates and potential employees. CEO Filippo Negri says the company's clients now include Sky and Deloitte. He adds that while the pandemic rattled the foundations of Glickon's business it was able to emerge stronger, and the company recently acquired analytics company StatusToday for an undisclosed price. 
"Glickon's goal," Negri says, "is not only to design experiences for candidates and employees but to also transform data into actionable insights, as in the case of Fastweb, which has taken advantage of Glickon's technology and methodology to customise the sentiment analysis of gathered texts from communication and feedback activities, enhancing both listening and actionable dynamics inside and outside the organisation."
Valuation: N/A
Amount raised: €2.4m
Date founded: 2014
Round: €1.4m
Revenue: €1.2m
Users: 180k
Employee count: 28
Headquartered: Milan
12. D-Heart
D-Heart develops wearable electrocardiographic (ECG) devices that connect to smartphones and monitor for heart problems. The device works 24/7, can be worn at home and is cheaper and easier to use than devices used by hospitals — supposedly making it ideal for developing countries. 
Valuation: N/A
Amount raised: $18.6m
Date founded: 2015
Round: Private
Employee count: 1-10
Headquartered: Genoa
13. TantoSvago
TantoSvago offers a marketplace for leisure activities — spa trips, home visits from chefs, extreme sports — bundled with discounts, vouchers and loyalty schemes, matching welfare providers with corporate clients.
"Our core business is the assembly of merchants at an industrial scale, both small enterprises and entire structural edifices," says founder Matteo Romano. "We are a simple intermediary but we bring together supply and demand, with a service that offers personalised assistance and solutions." Romano claims the service is easier and more cost-efficient for businesses that want to advertise their services online. 
We are a simple intermediary but we bring together supply and

demand.
Despite the pandemic, the company has grown recently by expanding its offering beyond leisure activities to include virtual assistance, digital media, online courses, food delivery, and fitness. Romano says the company saw three times as many new partnerships as in 2019, among them Welcome Travel, Portale Sardegna, Charming Italy, Virgin Active, MyCicero and Buddyfit. In the future, TantoSvago hopes to expand into bookselling, public transport and healthcare, as well as producing its own catalogue.
Valuation: N/A
Amount raised: €50k from government Innovation fund, zero private investors
Date founded: 2014
Round: N/A
Revenue: €10m (2020)
Users: partnered with 50k vendors
Employee count: 17
Headquartered: N/A
14. Will Media
Will Media produces commentary, analysis and "explainer journalism" — a la Vox Media — across a range of media, including podcasts, videos, and blogs. It is notable for its lack of an all-encompassing, flagship website for its output, which is instead distributed across a range of social networks including YouTube, TikTok and Instagram.
The company has grown quickly since its founding in late 2020 and is making money principally from advertisers — on its website, it claims to have generated over 400k podcast downloads and enrolled 700k users. Output includes videos explaining vaccine efficacy rates and podcasts covering international and Italian news. 
"We try to make topics that are not sexy, like politics and what is going on in the world economically, we try to make them sexier," says CEO Alessandro Tommasi.
"I mean who cares about what the Prime Minister is doing normally? I come from a very small village very close to the airport in Malpensa [outside Milan], and the people there have normal jobs, they don't care what the government is doing on a daily basis. You want them to take a stand, and influence the agenda, but if you don't make them understand why it's so important they'll never show up, never be useful, never participate in your battle."
To achieve this, Will Media leans heavily on subject matter experts, and has a small recording studio in Milan. It seems to have worked: the company has continued to grow over the course of the pandemic, with another 62k followers registered this year "without advertising," says Tomassi. Deals with Netflix are in the works.
Additionally, a €1.2m funding round led by angels closed in February last year and the company expects to close another imminently. Without disclosing specifics, Tomassi says that revenue, largely from brand sponsorships, has also doubled since last year. "There's more hunger for news and understanding, especially during lockdown."
Valuation: €3m
Amount raised: €1.2m
Date founded: Jan 2020
Users: 750k+ on Instagram 280k on Facebook
Employee count: 17
Headquartered: Milan
15. iGenius
iGenius has built an AI chatbot called Crystal that works as a kind of friendly, conversational interface to complex company data. Any query about info in a company's database can be put to it messaging-app-style and it returns the info without the user having to trawl through Excel spreadsheets.
The company works exclusively with corporate clients rather than individuals, among them energy provider Anel and insurer Allianz Italia. It is listed among the top 100 SaaS companies by large European VC firm Accel. 
iGenius' goal is to streamline the reams of corporate data that often go unused in strategic decision-making as a result of insufficient technical expertise, says iGenius communications director Rita di Antonio. 
You can ask, 'Hey Crystal, what hasn't this client bought in a long

time?
"Right now many companies have business intelligence tools, which are quite cumbersome if you're not a data person, if you don't speak the language of data," she says. "Our product fills that gap. You can talk to it, ask it questions — you can ask, 'Hey Crystal, what hasn't this client bought in a long time? There was a case study with a pharmaceutical company and they were able to identify the best pharmacies in areas they could sell to. It's accessible to non-data people." 
Di Antonio says iGenius' mobile-focus made adapting to Covid-19 relatively simple, and the company continued to hire during the pandemic. In the future, it plans to further develop its artificial intelligence software. 
Valuation: N/A
Amount raised: €21.5m
Date founded: 2016
Round: angel
Revenue: €2.85m
Users: N/A
Employee count: 100
Headquartered: Milan, NYC, Lausanne, London
Fausto Boni — general partner at 360 Capital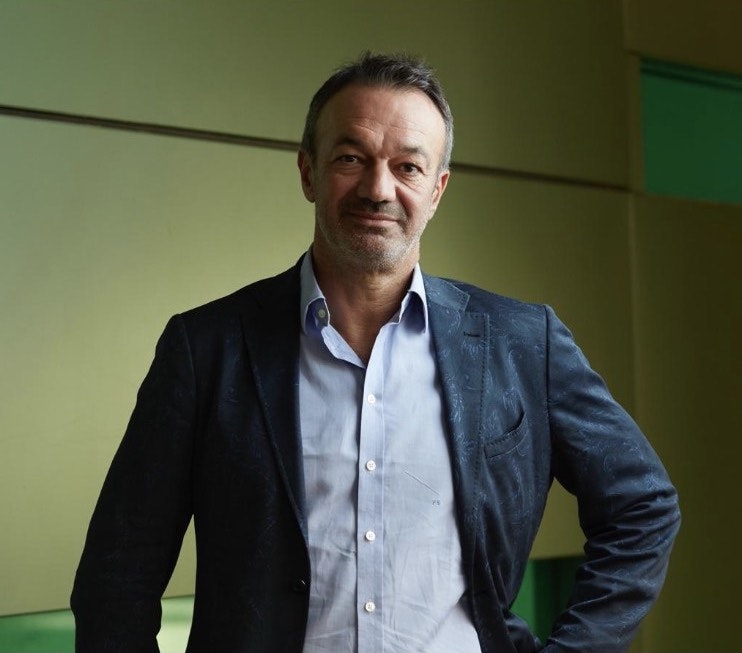 Fausto Boni is a general partner at 360 Capital, a pan-European venture firm with a major presence in Italy that was founded in 1997. The firm specialises in deeptech and counts among its investments Alsid, and Exotec. As of 2021, 360 Capital maintains €400m in assets under management.
These are his eight picks:
1. Cortilia 
Cortilia enables home deliveries from local, ecofriendly grocers, 40% of which are based in the northern Italian regions of Lombardy, Piedmont and Emilia-Romagna.
Over the pandemic the company's business exploded, thanks in part to the benefits it brought to struggling businesses and quarantined consumers, says CEO Marco Porcarco.
Porcarco adds that a major contributing factor was Cortilia's AI-driven algorithm, which optimises for user preferences and delivery speed, preventing fresh food from going off. The vendors who sell on the platform also have access to this AI-generated data, which they can use to keep better track of supplies and reduce waste. 
The company started in 2011 with four local vendors on its roster. Porcarco says it now has 250 vendors, as well as around 2.5k products on offer. In 2020, its revenue totalled €33m — a 175% increase over 2019. Porcaro says that even after Italy's harsh lockdown was eased in May last year, people continued to use Cortilia. 
It's the culmination of ten years of work for Porcaro, who used to travel long distances to the Italian countryside to buy fresh food, and founded the company in the hope of developing a "simple way to buy quality products from small producers." It was, he says, a "union of grand passions: G=good food and technology." 
Valuation: N/A
Amount raised: €34m
Date founded: 2011
Round: Series C
Revenue: €33m in 2020
Users: 100k 
Employee count: 50
Headquartered: Milan
2. Tannico
Tannico offers 14k mostly Italian (along with some French) wines for delivery across 20 countries, and claims to have shipped over 2.5m bottles since its founding in 2012. Last year the company partnered with Aperol Spritz manufacturer Campari, and has pulled in a total of €16m over five funding rounds. Revenue in 2020 was €37.5m, an 82% increase over 2019. 
"We began in 2012 with the idea of creating the largest and most thoughtful selection of Italian wins in the world," says CEO Marco Magnocavallo.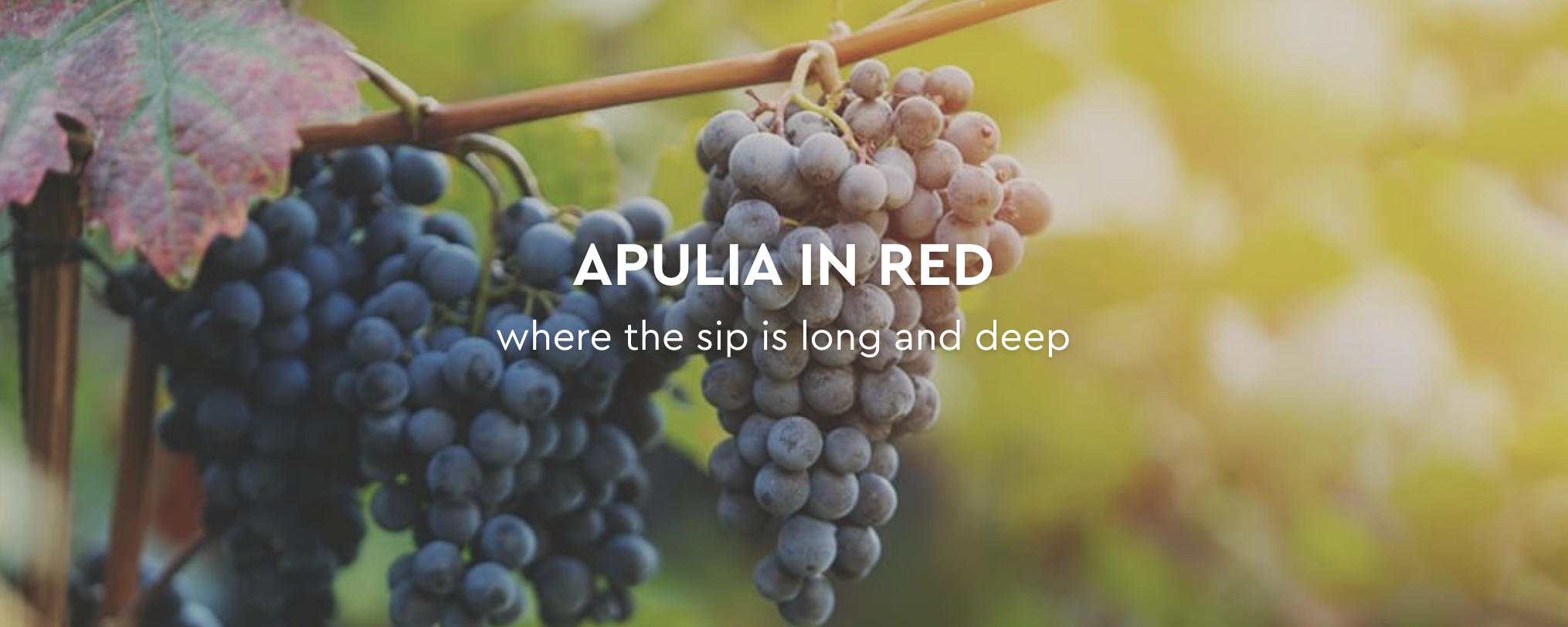 The company is now focusing on including French wines and increasing its international reach, for which Campari's support has proven invaluable, says Magnocavallo. It also plans to publish wine-related educational resources and roll out "offline" Tannico Wine Bars, of which there is already one in Milan.
Magnocavallo adds that the company is working to improve its B2B resources, with a view to helping suppliers financially and logistically. "In 2020, wine producers found themselves in great difficulty due to the collapse of the entire catering sector, and this year our platform represents for them, more than ever, an alternative means of shifting their products to consumers."
Valuation: N/A
Date founded: late 2012
Round: Raised €16m over five investment rounds
Revenue: €35.7m in 2020 (+82% vs 2019)
Users: in 2020 the company managed 400k unique orders
Employee count: 40
Headquartered: Milan
3. Casavo
Casavo has a peculiar model: the company offers free appraisals to property owners looking to sell, and generates an offer within thirty days, buying the property swiftly and then renovating it to sell on at a profit.
Homeowners might end up making less if they use Casavo's service, but it's a trade off between windfall and efficiency, says CEO Giorgio Tinacci, explaining that in Italy and Spain it can take up to six months to find a buyer. It is these countries where Casavo is gaining the most ground, he adds, because homes are often centuries-old and scarcely refurbished. 
"It's very simple," he explains in an interview.  "We essentially offer an alternative service to consumers who want to sell their homes. We guarantee that we can buy their homes within a matter of a few days, we buy them, put them on hold, renovate them lightly—or extensively, depending on the asset—and sell again to a final buyer. By acting ourselves as an instant buyer, we remove a lot of uncertainty." Casavo generally buys the property slightly discounted, around 8%. 
We essentially offer an alternative service to consumers who want to sell their

homes.
Casavo enjoyed a fruitful 2020, generating €300m worth of transactions on its website and experiencing "100% growth, notwithstanding Covid-19," says Tinacci. "Consumers' demand for homes for living purposes stayed pretty strong, and savings went up," he says, adding that mortgage rates also plummeted due to the ECB liquidity policy, spurring a new flurry of buying. "People staying at home desired new spaces or wanted to attach more value to spaces they were already in."
The company's services are available across seven cities in Italy and Spain, and it hopes to build up its base in those countries rather than expand elsewhere, as well as add new offerings. It recently acquired the virtual real estate company Realistico, which allows agents to perform tours of homes in VR. "We want to establish ourselves as a European champion," says Tinacci. 
Valuation: N/A
Amount raised: Amount of capital raised (equity and debt): €385m+
Date founded: 2017
Round: Series C
Revenue: N/A
Users: 338k people searched on the platform from Apr 2020 to Dec 2020
Employee count: 200+
Headquartered: Milan
4. Milkman
Milkman, founded in 2015, supplies logistics and user-friendly delivery management tools to retailers, couriers and service providers, allowing for more control in making orders, setting delivery times and rescheduling.
It formed a tech-sharing partnership last year with Poste Italiane, the Italian postal service, spinning out a new company, MLK.
Milkman (the original) has received over $35m in funding and has a full-time staff of over 70 people from three different continents, having in recent years expanded beyond the Italian market. Content manager Adamo Dagradi describes the company as a "last-mile delivery orchestration platform." 
It helps you schedule everything, from the warehouse to the front door of the

recipient.
"It helps you schedule everything, from the warehouse to the front door of the recipient," he says. "It offers real-time tracking, the possibility of having a branded delivery experience, flexible time windows that mean you can choose, like, 1:15 to 2:30, and the price will change accordingly." 
Milkman began as a physical courier but has since gone fully virtual, which Dagradi believes gives the company a competitive edge. "Our competitors are on the on-demand side," he says, "meaning, 'You buy and I get it to you as soon as I can,' which usually requires a crowdsourced fleet. We are focused on, 'You choose when to get your stuff' — our software and our algorithms will let you do the job at the maximum level of sustainability and precision." 
One of the main innovations of Milkman is its optimisation of its drivers' experience as well as its customers'.
"We digitise the experience of the drivers," says Dagradi. "A courier has to rely on drivers but drivers' schedules change, so there's knowledge that gets lost, they get used to a main route but it gets moved."
Milkman, he says, "transforms their experience, their notes, timings, into digital information that can be used by the algorithm to help other drivers, to optimise deliveries. In a place like Rome, in a territory like that" — the city is impenetrably hilly, riddled with inaccessible backstreets and rickety cobbles, with heavy, chaotic traffic — "the experience of the driver is improved. Our algorithm can tell him that an area is clogged in traffic, that a road is closed, that a house is reachable only on the backend side, and on our tracking page you can enter Google Maps to pinpoint the door to your house, insert notes, change your mind." 
Valuation: N/A
Amount raised: €32.5m (2018-19)
Date founded: 2015
Seed round number: Series C
Revenue: N/A
Employee count: 50-60
Funding: €35m
Headquartered: Milan, London
5. ISAAC
ISAAC, a Milan-based startup that grew out of a research unit at Milan Polytechnic, has patented the I-Pro 1, an "anti-seismic" device that monitors structural weaknesses in buildings and prevents damage from tremors. It's supposedly cheaper, more durable and less invasive than alternative devices. 
While it is not yet on the market, a final demonstration of the hardware's capabilities is due this

month.
Chief operating officer Anna Impedovo says that the smallish device, which contains a counterweight and is a smaller iteration of a similar device used for skyscrapers, fits onto the roof of low-rise, Mediterranean-style buildings. In the event of a tremor, the counterweight — or counterweights across several devices, governed by a central 'brain' — corrects for any tilt. Unlike the larger iteration used for skyscrapers, the 1-Pro 1 does not take months to install; it simply goes on the roof.
While it is not yet on the market, a final demonstration of the hardware's capabilities is due this month, after which it will go on sale, primarily in southern continental Europe, where there isn't really an equivalent product. Earthquakes have been devastating in Southern Europe — in 2016, the Italian town of Amatrice was destroyed completely. 
Valuation: N/A
Amount raised: €570k
Date founded: 2017
Round: seed (second round due in April)
Revenue: N/A
Users: N/A
Employee count: 7
Headquartered: Milan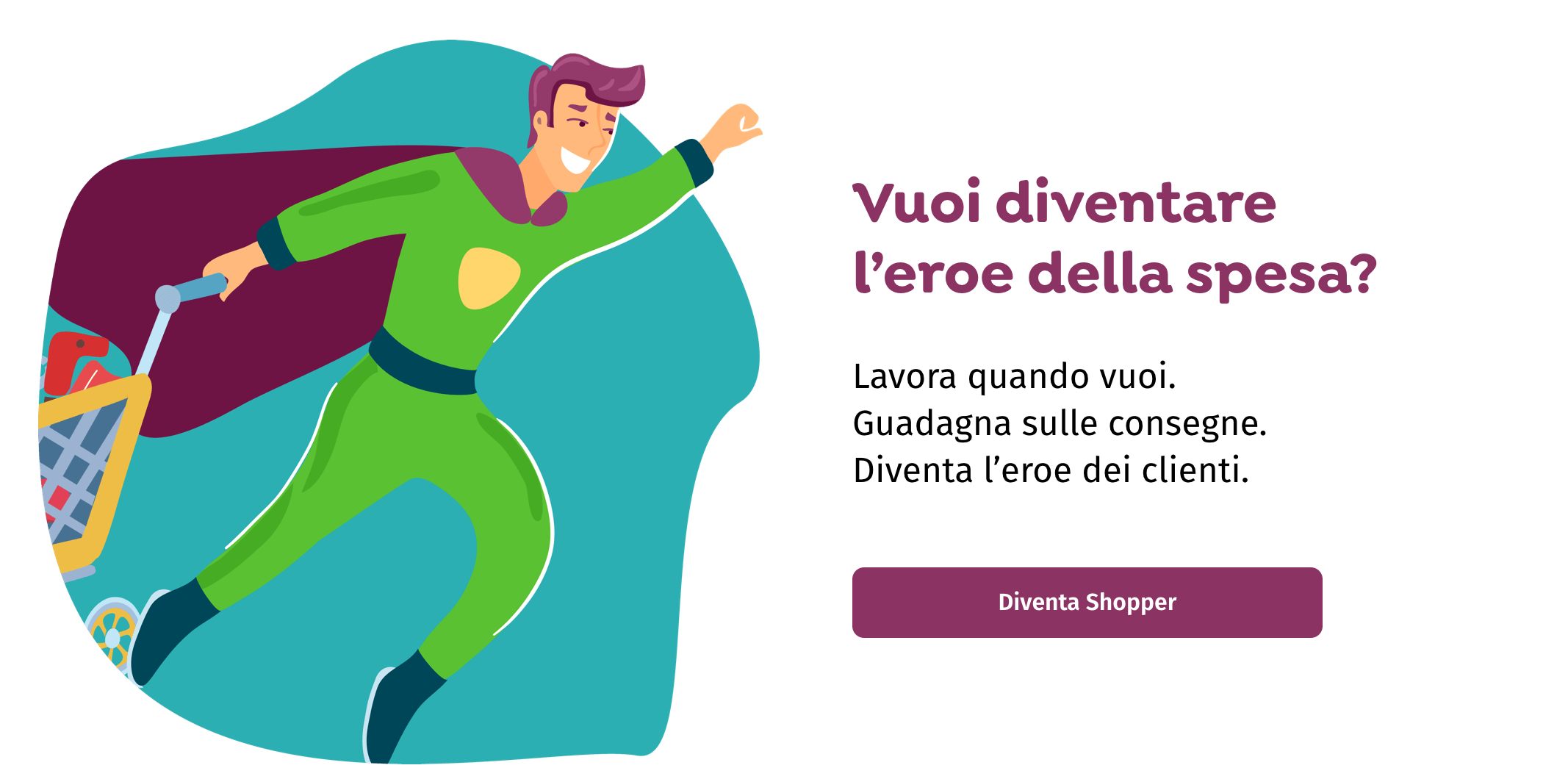 6. Everli (formerly known as Supermercato24)
Everli, formerly Supermercato24, allows users to place direct home delivery orders from supermarkets in multiple countries via a network of freelance 'personal shoppers.'
During the pandemic, Everli tripled its revenue to €110m and processed over 1m orders across three countries (Italy, Poland, Czech Republic), according to CEO Federico Sargenti. The company plans to expand further, particularly in the Italian South. 
Sargenti says Everli was born out of a need to "reduce the complexities involved with shopping, to guarantee a bit of 'peace of mind.'"
The pandemic was a real

tsunami
During the pandemic, he adds, it became clear that the need for people to avoid large gatherings and social distance had increased dramatically, so the company began to implement new functions, such as "contactless deliveries." It also collaborated with local businesses to help vulnerable customers in quarantine.
"The pandemic was a real tsunami," says Sargenti. "The number of demands doubled each day, and we had to act with enormous speed across a range of frontiers, from technology to logistics."
Last Valuation: N/A
Amount raised: €28.4m
Date founded: 2014
Round: Series C
Revenue: €110m (2020)
Employee count: 106
Headquartered: Milan, London
7. Phononic Vibes 
A Milan Polytechnic spinoff, Phononic Vibes develops patented 'metamaterials' designed to improve noise control and manage vibrations in a cheaper, more cost effective way than its competitors. 
Valuation: N/A
Amount raised: €2.3m
Date founded: 2018
Round: early stage VC
Revenue: $1m (2020)
Users: N/A
Employee count: 10-20
8. Mela Works
Mela Works develops an application and management tool that allows workers in the construction sector to coordinate better. Its services include internal calendars, widgets that monitor the state of various projects, communications services similar to Slack and the ability to track work across multiple groups or projects.
CEO Francesco Putignano says that often in construction coordinating labour is difficult, with bosses organising multiple projects at once through an eclectic range of social media and communications channels such as WhatsApp, Excel, and email. 
In the construction industry, many of these companies have no clue whether the work they're doing is even profitable or

not.
"In the construction industry," he says, "many of these companies have no clue whether the work they're doing is even profitable or not. Often they'll build a house and they won't know whether they have made money until many weeks or months later, if ever — the people on the ground are not doing accounting, invoices get delayed for weeks, especially in Italy." Melaworks streamlines the coordination aspect and allows employers to pool data in one place. 
Mela Works is currently only operational in Italy but is looking to expand. In particular, it is working on AI functionality that will automatically monitor and update workers' schedules. During the pandemic the company enjoyed an increase in digitisation across the sector, but suffered from the multiple closures in construction sites, particularly over the first part of lockdown. 
Valuation: N/A
Amount raised: €1.5m
Date founded: 2017
Round: Series A
Employee count: 15
Paolo Gessess — cofounder of United Ventures
Gesses is the cofounder of United Ventures — a large Italian VC fund founded in 2013 which counts among its investments MoneyFarm and BrumBrum. It currently has €190m in assets under management. 
Here are his five picks:
1. MyMedics 3D 
MyMedics, a deeptech startup born in 2016 out of an R&D incubator at Turin Polytechnic, develops a device that produces hyperrealistic 3D prints of anatomical data culled from body scans — X-ray, CT, MRI and more.
Built to be used by a wide range of medical practitioners, including orthodontists, gynaecologists, surgeons, and urologists, the device's end-user is "the surgeon," says spokeswoman Cecilia Presutti. 
Why not use 3D printing for surgical

planning?
Presutti says the idea for MyMedics was born of an incident in 2014. "Within the walls of an operating room, I had a chat with a surgeon who was going to perform a very difficult surgery, which inspired an idea: why not use 3D printing for surgical planning? Two years later, this idea came true." 
MyMedics continued to grow during the pandemic, during which it "engaged in probono projects in favour of Italian hospitals," says Presutti, "designing, producing and distributing free personal protective equipment to protect the health care professionals from contagion."
2. Artiness 
Artiness is similar to Medics 3D, but instead of 3D prints it supplies headsets that render body imaging data in a holographic form. 
Valuation: N/A
Amount raised: €1.2m
Date founded: 2018
Round: seed
Revenue: €170k
Users: N/A
Employee count: 10 
Headquartered: Milan
3. MDOTM
MDOTM uses machine learning via 'deep neural networks' to analyse stocks and asset prices for "banks, family offices, wealth, insurance and asset management companies," says MDOTM research analyst Alessio Fiore.
Fiore distinguishes the company's approach from "quantitative", AI-driven approaches to investing, which tend to predict stocks using patterns and technical analysis of charts. Instead, MDOTM relies on its AI only for the purposes of shepherding an investment strategy already developed by a human. 
MDOTM relies on its AI only for the purposes of shepherding an investment strategy already developed by a

human.
"For instance," says Fiore, "a bank has a mutual fund but wants to have a particular niche strategy or wants to relaunch a certain mutual fund that has underperformed, so we build AI driven models and algorithms that pick stocks and funds, and give this information to the asset owner, who can decide if he agrees or disagrees with the advice. But it's the asset manager who pushes the button and gives the order." 
The result, says Fiore, is that the AI doesn't replace the human element but enhances it, eschewing alternate approaches like "sentiment analysis" in favour of drawing on "scientific literature" and price history.
The AI, he says, can "recognise shifts in market conditions and build more stable, bespoke and reliable investment strategies." 
Fiore says that at the end of 2018, MDOTM raised €2m from a "combination of investors, and institutions," including the Italian investment bank Banca Profilo and former Unicredit CEO Federico Ghizzoni. The MDOTM team was also invited to train with Google machine learning experts in San Francisco. 
Valuation: at the time of the last funding round, €10m
Amount raised: €2m
Date founded:  November 2015
Seed round number: bootstrapped until the end of 2018 then Series A (2018-19)
Revenue: €1.5m (2021 estimate)
Clients: A dozen across Europe
Employee count: 25
Headquartered: Milan and London
4. Roboze 
Roboze develops 3D printing technology designed for complex manufacturing, servicing the "oil & gas, automotive, motorsport, aerospace, manufacturing and defence sectors."
It is a rare startup from the Italian south and has in recent years set up another headquarters in Houston, in the US. 
Valuation: N/A
Amount raised: €2.87m
Date founded: 2013
Round: seed
Revenue: €3.27m
Users: N/A
Employee count: 48
Headquartered: Bari, Houston
5. Wsense
Wsense, which grew out of an R&D unit at Sapienza University in Rome, develops proprietary wireless underwater mesh networks which are deployed offshore and sold to large companies, including the large Leroy Seafood Group. 
The goal, says R&D director Chiara Petrioli, is to create an "underwater internet of

things
The goal, says R&D director Chiara Petrioli, is to create an "underwater internet of things" that can support the "aquaculture," the vast offshore industry that by Petrioli's estimate accounts for roughly 10% of the global economy.
Petrioli adds that a range of industries, including shipping, defense and offshore energy, depend heavily on marine resources to keep their businesses afloat. Unlike with underwater cables, Petrioli says, Wsense's technology allows for the operation of remote-controlled robots. The company is already in profit, having brought in €1.7m last year. 
Valuation: N/A
Amount raised: self-supported so far, first round in negotiation
Date founded: first employee in 2017
Round: Series A €5-10m
Revenue: €1.7m
Users: Ministry of Defence, MIBACT, leading companies in salmon aquaculture and energy sector
Employee count: 30
Headquartered: Rome
Employees: 40
Ben Munster is based in Rome and writes about Italian tech and startups for Sifted. He tweets at @Ben_Munster