"Italy is a great place to start a company and to prove something, but it doesn't have enough funding and exit possibilities," says Andrea Severino, founder of Healthy Virtuoso, a smartphone app that rewards people for making healthy lifestyle choices.
In order to grow his business, Severino and the founders of 11 other startups have come to London as part of a 3-month programme run by Startupbootcamp and bankrolled by the Italian Ministry of Economic Development and the Italian Trade & Investment Agency in London.
It is the first time Startupbootcamp, the global network of accelerators, has run a programme specifically to bring founders from a particular country to another market like this, says Elisa Grasso, chief operating officer of Startupbootcamp ItalianTech.
"Italy is one of the few countries without 'unicorns'," says Michele Geraci, Italy's undersecretary for economic development. He says he started the programme in the hope that a move abroad would "allow our young companies to open up to the world and to take that leap forward in the dimensional growth that has been lacking so far."
Where many other countries are trying to stop the brain drain and keep their entrepreneurs at home, Italy appears to be actively exporting its founders.
"The idea is not to go back to Italy but to have the companies stay in London and find customers here," says Grasso.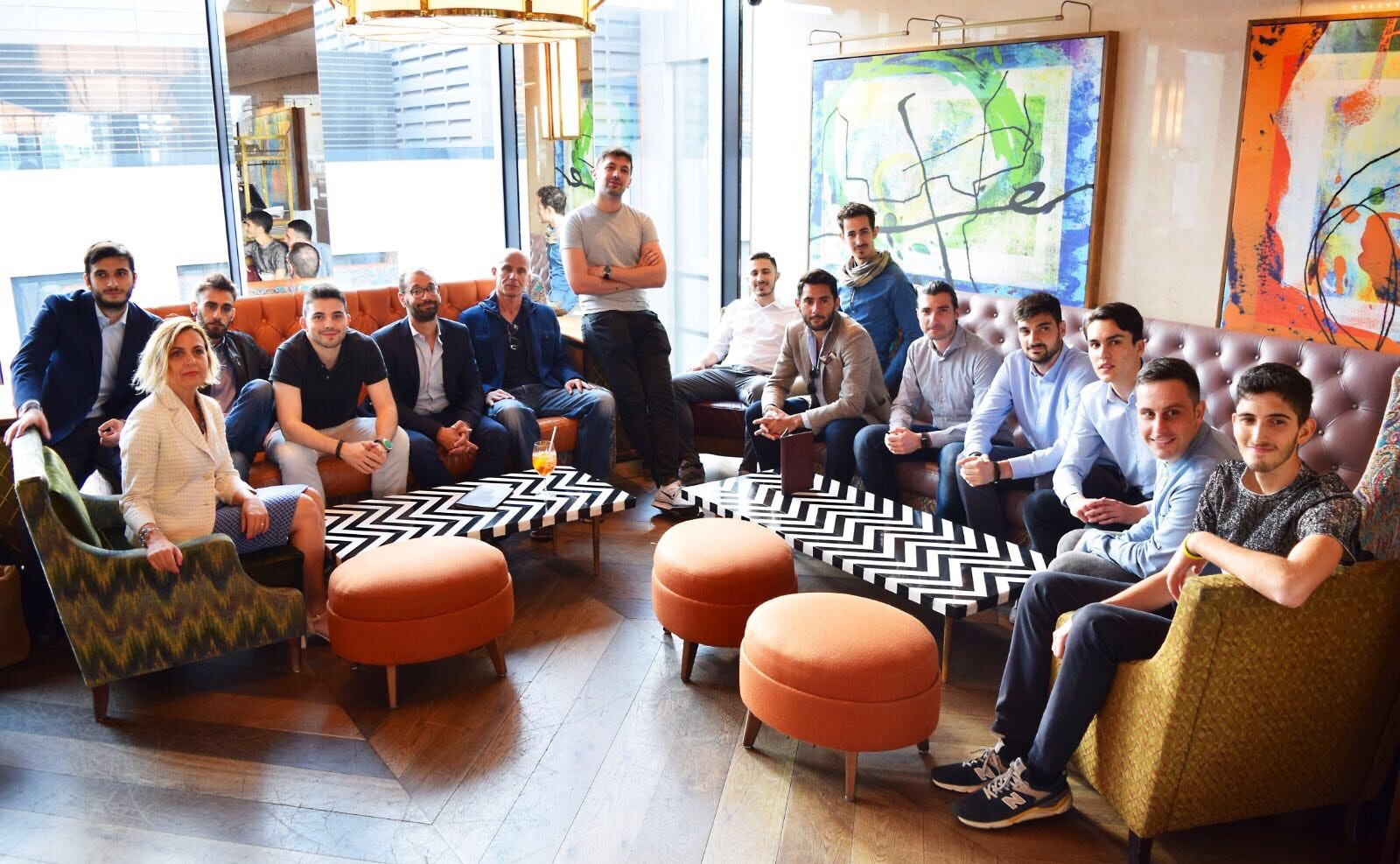 The path between Italy and the UK is already a pretty well-trodden one. With an estimated 100,000 Italians living in London, expats sometimes joke that the UK capital among the top ten largest Italian cities.
A number of well-known UK startups were founded by Italians, such as Riccardo Zacconi, cofounder of King.com, which makes the insanely addictive Candy Crush games; Depop, the peer-to-peer social shopping app was started in Italy and later moved to London; and a brace of up-and-coming fintech companies — Soldo, Yapily, Truelayer — are all founded by Italians.
"I believe that funding — or the ecosystem, of which funding is one aspect — is one of the main reasons that drives founders to London, as well as to Berlin and now increasingly to Paris," says Carlo Gualandri, chief executive and founder of Soldo.
Venture capital funding in Italy is growing; startups in the country raised €522m in funding last year, compared to just €140m in 2017. But the country lags far behind the UK, France and Germany.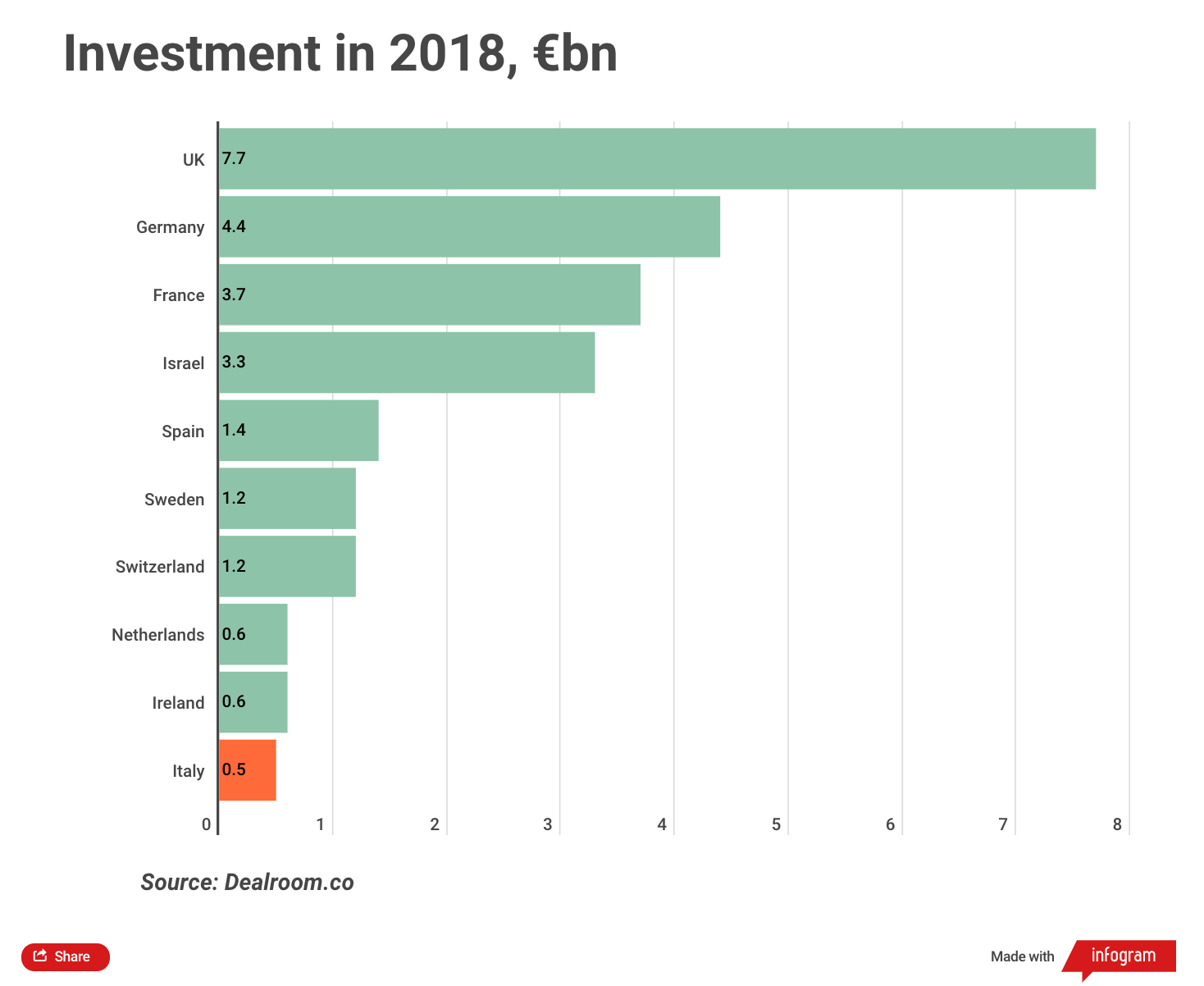 Founders still say it can be hard to find money. "Italian investors can be very risk-averse," says Severino.
Many UK-based Italian founders still keep development teams back in Italy. The country's technical universities produce excellent engineers and developers, and salaries are lower than in the UK. Just under half of Soldo's team is based in Italy, for example.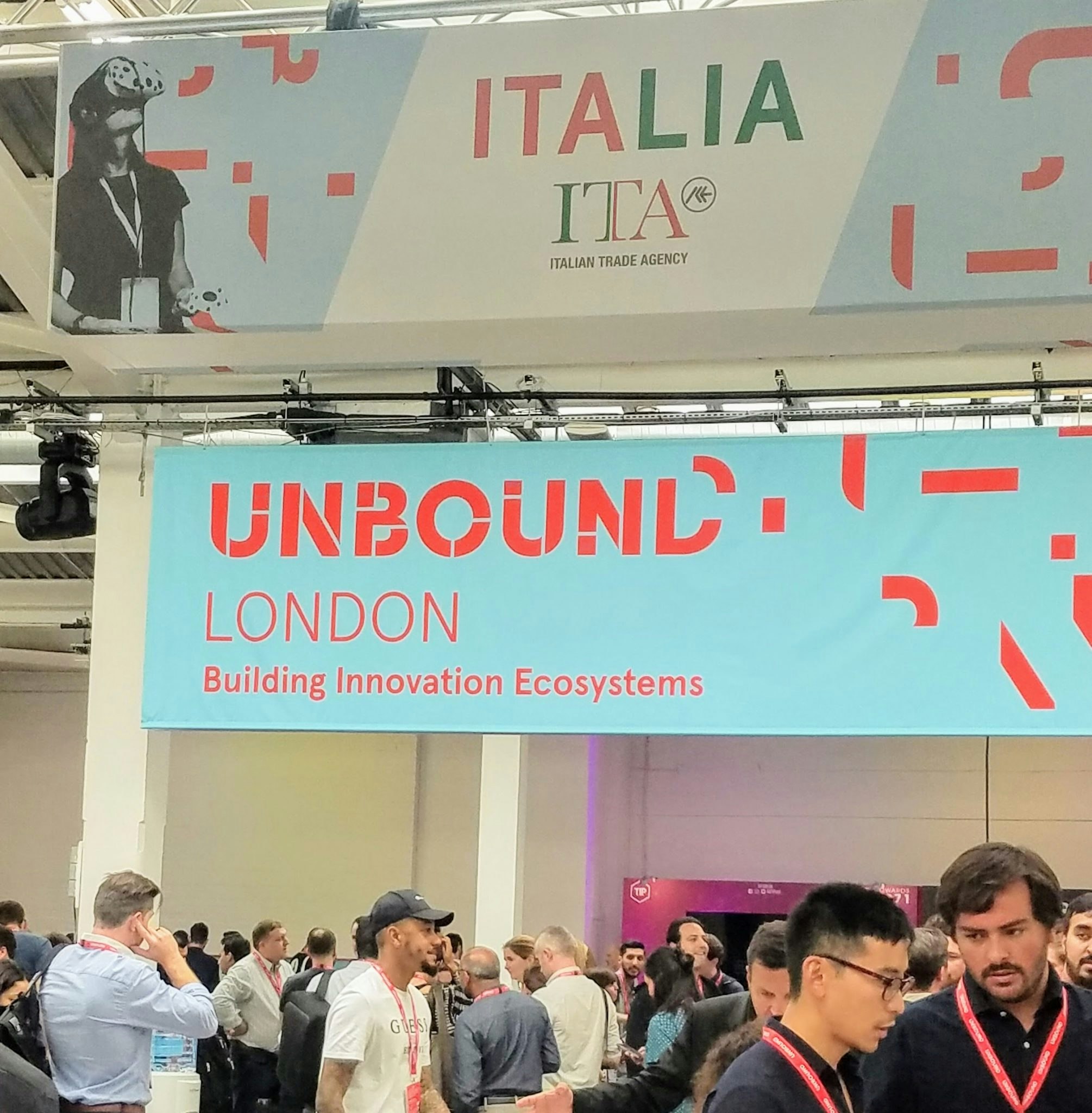 But funding and deals are to be found elsewhere.
"We realise the world is moving far from Italy, the trends are happening away from where we are," says Paolo Romoli, founder and chief technology officer of Virtuitaly, an immersive digital exhibition company, which came to exhibit at London's Unbound conference, as part of a group of 26 startups brought over by the Italian Trade Agency.
Severino is also hoping that being in London and part of the Startupbootcamp programme will help him think more ambitiously about his business.
"Back in Italy if you have 100,000 users people are really impressed. They are like: 'Wow, you are the next Google'. But here you realise it isn't really so big," he says.
Are you an Italian founder based either in Italy or abroad? We'd love to hear from you. Did you find it difficult to raise funding in Italy? Perhaps you raised money easily — we'd still love to hear from you. What do you think Italy needs to do to help young startups? Email maija@sifted.eu.